Entrepreneurs: Diana and Jeka Bolbat
Biz: Vania Mania Kids
Tilt: Fun, educational content for kids featuring the family of seven
Primary Channels: YouTube (25M) across 15 translated and localized channels
Other Channels: Mom Diana's Instagram (347K)
Time to First Dollar: 6 months
Rev Streams: YouTube advertisements; content also is distributed on Amazon Prime
Our Favorite Actionable Advice:
Hire help to spur growth: The Bolbats brought in a professional video editor, so they could focus on what they did best – the creative ideas and shooting the videos. They continued adding partners and team members, each time growing their subscriber base exponentially.
Put your spin on a hot topic: "Unboxing" videos weren't new when Vania Mania launched, but they found a hook and went with it. "It's very important to look carefully at what is popular for the target audience and work with that specific topic or type of video format," Diana says.
Have patience: Too many YouTubers also don't give their content enough time to grow. Diana says the first year is an investment period. The second year begins to bring results.
The Story of Vania Mania Kids
In 2015, Diana Bolbat was like many busy moms – working full-time, raising two young children with her husband, and watching more than a few family-friendly YouTube videos. Living in Ukraine, Russian-speaking YouTubers Mister Max and Miss Katy were hits for Diana's two kids, then ages 4 and nearly 3. The children wanted to emulate them, particularly their videos of them unpacking toys.
So, the family launched a YouTube channel, Vania Mania Kids – named after the two oldest kids – as a fun hobby. They shot the videos on the weekends when the kids were home from preschool and the parents – Diana, who opened new stores for a retail chain selling products for farmers, and dad Jeka, who worked as an administrator for a human resources consulting firm – were off from work.
Within three months, they were having so much fun that they squeezed in weekday shootings. In six months, the channel was monetized. In a couple of years, both parents – Diana first, then Jeka – had quit their jobs to focus full-time on the channel.
Diana and Jeka Bolbat started #VaniaManiaKids @YouTube channel as a fun family thing. Within a year, it was their full-time #CreatorEconomy business. #ContentEntrepreneurs
Click To Tweet
Today, the family, which has expanded to five kids and lives in Dubai, has more than 25M subscribers across multiple channels. "I don't perceive what I'm doing as a job because now the job, the work, has completely merged with my life," says Diana, who spoke through a translator. "I do not have a day off at all … But every new video is like a new life for me."
Hiring help
For Vania Mania, the growth came organically and strategically as they analyzed other channels. Soon after launching, with about 3K subscribers, they connected with Air Media-Tech, which supports creators' monetization efforts and helped them with basics such as how to make thumbnails and use different tools for video optimization.
#VaniaManiaKids had about 3K subscribers when it connected w/ @AIR_Media_Tech to help with monetization and basic optimization, says Diana Bolbat. #ContentEntrepreneur #CreatorEconomy
Click To Tweet
An early realization that English-language channels had more market potential than Russian ones prompted them to switch their channel from Russian to English. The move helped push the channel from 10K to 200K, and it also satisfied another goal: Their kids learned English.
Hiring professionals to boost the quality of the videos was another big decision that sparked more growth and allowed the family to focus on what they do best – shooting videos and coming up with new ideas. The professional video editor came on board in 2017, helping the channel grow from 200K to 1M. With a screenwriter on board, subscriber numbers jumped from 1M to 6M.
"What I personally like the most about making videos at YouTube and building the YouTube channel is it was very new for me," says Diana through the translator. "There was lots of space for experimenting, and there were no guidelines … And this process of exploration – of trying new things – is something that drives me personally."
Air Media-Tech eventually also helped them explore new markets by translating and localizing their content. Of their 15 translated channels, Vania Mania's Arabic and Indonesian channels are the most popular. 
Navigating big challenges
The family's trajectory hasn't been without challenges. In 2017, YouTube demonetized the channel for eight months, as it did many others across the platform in what was nicknamed the "YouTube adpocalypse." The family posted videos on Diana's Instagram page as the Air team helped them restore monetization to the channel.
The war in Ukraine presented more serious challenges. While the family moved to Dubai before the war, many of its family members, friends, and production crew remain in Ukraine and have experienced turmoil and anguish.
Some staff members have joined the Ukrainian armed forces. An editor was forcefully deported to Russia. And their team of composers had to take a break because of the trauma they've experienced, requiring the channel to temporarily move away from music-based videos. The Bolbats have been supporting loved ones financially and have purchased protective gear to help ensure team members who have joined the army have what they need.
#VaniaManiaKids is kids' content, but it was affected by the war in Ukraine as its team members there had their lives disrupted. The #ContentCreators purchased protective gear to help them. #CreatorEconomy
Click To Tweet
Advice for content entrepreneurs
For newbie YouTubers, Diana shares these three tips:
Put your spin on a hot topic
"Unboxing" videos weren't new when Vania Mania launched, but the creators found their own hook and went with it. Putting your own mark on a genre already popular can draw viewers and when your content tilt differentiates itself from the crowd. "In order not to fail in the very beginning, it's very important to look carefully at what is popular for the target audience and work with that specific topic or type of video format," Diana says.
Be disciplined and consistent
Newbie creators often start posting regularly soon after launch but can't keep that pace a few months later. "When you're launching a new channel, you need to be prepared to be really disciplined and consistent when posting new videos for at least one year," she says. Since launching, Vania Mania posts a new video about every other day.
Have patience
Too many YouTubers also don't give their content enough time to grow, Diana says. "Be ready to be disciplined for one year but, at the same time, be prepared to be patient enough to wait for the second year to come to see the results. The first year is the investment period. During the second year, you're just starting to see the result of your work."
Are you a creator becoming an entrepreneur? Do you already lead a content business? Lean into The Tilt newsletter for expert counsel, inspiring and practical profiles, and timely news. Subscribe today.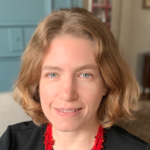 Sarah Lindenfeld Hall is a longtime journalist, freelance writer, and founding editor of two popular parenting websites in North Carolina. She frequently writes about parenting, aging, education, business management, and interesting people doing remarkable things.