Biz: Kat Kamalani
Tilt: Holistic lifestyle, healthy eating, motherhood
Primary Channels: Instagram (129K), TikTok (804K)
Other Channels: Website, YouTube (37.2K)
Time to First Dollar: 2 years
Rev Streams: Brand deals for TikTok and Instagram, YouTube ads, affiliate links, and ebooks
Our Favorite Actionable Advice:
Create what interests you: Kat found travel to be a wildly successful content tilt. But she realized she and her audience would benefit more from a content pivot to a holistic lifestyle and motherhood.
Keep your day job at first: When Kat earned more money from her content business than she did as a flight attendant, she left her job in the sky.
Reinvest in your content brand: Kat reinvests her revenue back into the business to buy new equipment, hire a video editor, etc.
The Story
It felt scary, but in 2017, Kat Kamalani was compelled to share an intensely personal experience on YouTube – her miscarriage experience.
"I was devastated," she tells The Tilt. "And it was not talked about on the internet at all, and it was a very traumatic thing in my life. Something was pulling me to make a video about my story of what happened and the emotions I went through."
The then 27-year-old had been creating content since college, blogging about things she thought people wanted to read about – makeup and fashion – though she wasn't really passionate about either. The fledgling content entrepreneur hadn't gotten very far.
@KatKamalani first created content she thought people wanted to read about. Success only happened when she created content around her passion and interests. #ContentEntrepreneur #CreatorEconomy
Click To Tweet
But soon after she published the video about her miscarriage, Kat learned an important lesson: Successful creators are authentic. Her video sparked hundreds of responses from women around the world who had experienced the same thing.
That lesson informed the explosive growth of her content business, including viral posts from her experience as a flight attendant that netted her major media interviews and, more recently, content on healthy living and family.
"It was right then that I knew that I had to stop putting out content that I thought people would want and start putting out authentic content about what I loved and what is about me and my story," she says.
Kat Kamalani goes from TikTok skeptic to TikToker
After that YouTube video took off, Kat eventually began working earnestly on her Instagram page. And, in the last year, she's built a massive following on TikTok. A TikTok skeptic, Kat's mind was changed when she posted a TikTok about a pregnancy test. "I was yelling around my house, 'Holy cow! I just went viral overnight,'" she remembers.
It was just the beginning.
During a birthday gift from her husband – solo time at a hotel – Kat thought about how she could serve her online audience – how she could make their lives easier. She pulled from her experience, including her time working for an airline.
"I figured I'm going to do tips from a flight attendant when checking into a hotel," she says. "And that is the video that went mega-viral, that did millions and millions of views."
The mainstream media came calling, leading to interviews on Good Morning America and Inside Edition. "And it started this whole snowball effect with TikTok," Kat says.
She seized the moment, posting a slew of videos about what to order on a plane or how to travel with a toddler. "Those videos did so dang well," Kat says. "I've been doing that for the last year. I know I can put a flight attendant video out, and it's going to get hundreds of thousands of views minimum."
Going full time in content business
But her passions and interests have changed. During COVID, Kat ended her six years as a flight attendant to focus on (running a) full-time content business. "I was making ten times more than I was as a flight attendant, being a social content creator and working with brands, and so I took that early leave," she says.
@KatKamalani left her flight attendant job after her #ContentBusiness was making 10x more than her airline salary. #CreatorEconomy
Click To Tweet
She also stepped away from the travel-related content. Her content tilt centers on her passions – self-empowerment, self-love, fitness, family, and health. It was a risk to shift from a successful topic, but Kat knew it was necessary for her business and herself.
"I had to ask myself, 'In five, 10, 15 years from now, what do I want to be known as? Do I want to be known as Kat Kamalani, who is the ex-flight attendant who gives tips on traveling?'
"'Or do I want to be known as Kat Kamalani, who inspires other people, who lost 55 pounds, who made this dream life, who came from nothing and built an empire and a business that's successful?'" she says. "And what's going to be more impactful on other people's lives?"
Though @KatKamalani built a big audience with her flight attendant travel tips, she pivoted her #ContentTilt to self-empowerment, fitness, family, and health content. #ContentEntrepreneur
Click To Tweet
Her feeds are filled with glimpses of her life with her husband and two young children, daily reminders to inspire her fans, details about how she stays in shape, and inspiration for potential creators.
Her revenue comes from a mix of TikTok and Instagram brand deals, ads on YouTube, affiliate links, and ebooks. The books cover how to make viral content on TikTok, a protein shake cookbook, and traveling in Hawaii.
Investing in her brand
For now, Kat pours all the money she earns into building the business – buying camera equipment, working on branding, and hiring a video editor, for example. She did make one big personal splurge. "We got a beach house in Hawaii for three months while our house is being built here in Utah," says Kat, whose husband works as a firefighter and at a car dealership. "It's strictly to go there and create content and put out things that I love."
Kat has big plans and goals for building her brand and growing a sustainable business model beyond posting content on social platforms. She recently signed on with Shine Talent Group to better understand her value.
"I don't think influencing is a business," she says. "Outside sources (are) beyond your control. It can be taken away from you, and your money can be gone. So, for me, the most important thing is what can I give to my audience … to make their lives easier and to inspire them. And then what does that look like with the brand?"
Advice for content entrepreneurs
For budding content creators who would like the success that allows them an extended creative vacation in Hawaii (or whatever big-ticket splurge you prefer), Kat shares these tips:
Drop negative self-talk
"A lot of times, people don't think they're qualified to talk about something, and that's all just baloney," Kat says. "There are other people who don't know what you know, and knowledge is everything in this world."
Be consistent
Consistency doesn't have to mean publishing every day. "(Audiences) like when they know they are getting a video on a certain day or once a week or every single day," she says. "I grew my following from zero followers to 800K followers by posting one video a week."
Don't pick one basket
Don't put all your eggs in one basket, Kat says. Get on every platform. Recycle and reuse your material on each of those platforms.
Use the correct hashtags. "You can put out the most viral content ever, but if you're not using the correct hashtags, it's going to be shown to people who aren't interested in your content," she says. "You want to make sure you're getting [in front of people] who have even a slight interest in what you're talking about. And then that person becomes a follower and becomes a customer."
Learn from successful content entrepreneurs and network with your content creator peers May 2 to 4 at the first CEX: Creator Economy Expo. Register today.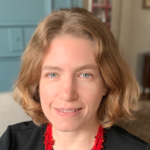 Sarah Lindenfeld Hall is a longtime journalist, freelance writer, and founding editor of two popular parenting websites in North Carolina. She frequently writes about parenting, aging, education, business management, and interesting people doing remarkable things.