On average, content creators are outsourcing some tasks around 18 months after launch, according to The Tilt's 2021 Content Entrepreneur Benchmark Survey.
Content entrepreneurs often hire freelancers to offload mundane tasks or get help with a skill they don't possess, so they can refocus on the work that they do best or take a break from their business' hamster wheel.
On average, content creators begin outsourcing some tasks for their #ContentBusiness around 18 months after launch via @TheTiltNews #ContentEntrepreneur benchmark research. #CreatorEconomy
Click To Tweet
But outsourcing even a few inches of the reins of a growing content empire can require a mind shift, especially for solo creators. Your brand is built around you, your voice, personality, and style. Hiring a freelancer to do even a little bit of the work can feel like a big and scary leap.
Here are some tips and tricks for outsourcing and finding the right freelancers – and how to forge a productive working relationship with them.
How do creators know it's time to outsource to a freelancer?
In the case of creator Ev Chapman, it was the realization that her weekends were spent on administrative tasks – not the substantive projects that she enjoyed and would push her platform forward. For marketer and creator Philip VanDusen, he added up the time he spent repurposing content – reposting videos to Twitter, LinkedIn, and Facebook groups, for example, which didn't use his skill set.
Creator @evielync says she hired a #Freelancer when she realized her weekends were spent on administrative tasks, not the substantive projects to push her platform forward. #ContentBusiness
Click To Tweet
"That's when you say, 'To really leverage the work and intellectual property that I'm producing, how do I get this engine moving where it's not me having to do everything?" Philip says. "And that's where you say, 'I need some help.'"
But, once you admit you need help, the next big question is how to pay for it. Do you hire somebody now and hope their work will generate more revenue to cover that expense? Or do you wait until you're overwhelmed and have the money in hand?
It depends on your level of risk and projections for success. "You have to make a judgment call," Philip says.
Caveat: You must have the money available to pay the freelancer even if the outsourced work doesn't lead you to create more revenue.
Sometimes it's best to start cautiously – a small single or recurring project, Ev recommends. Maybe it's just 30 minutes a week. "Even just breaking off one task that's pretty process-driven could actually be the start of getting somebody on board," she says.
TIP: Make a pro-and-con list of tasks you love and hate. "Look at the list of things you don't like to do and see if you can hire those out," said Marc Maxhimer, who regularly collaborates with freelancers as The Tilt's director of education and training.
How do creators find freelancers for outsourcing?
You might already know them — a mod on your Twitch stream who has been an essential part of your team or a fan eager to help you grow your platform.
As Philip grew overwhelmed with the success of his business, a follower of his YouTube channel reached out with a barter request: She offered her virtual assistance services at half her usual rate in exchange for some free coaching time with him. "It was an even trade," he says.
@PhilipVanDusen hired a follower of his @YouTube channel as a #VirtualAssistant. She charged half her usual rate in exchange for free coaching time with him. #Outsourcing #ContentBusiness
Click To Tweet
But not every creator can find a candidate with the skills and interest in their audience. Here are some other ideas for finding freelancers:
Other creators
Ask other content creators who might have hired video editors, writers, or virtual assistants. Word-of-mouth recommendations like this are helpful because the other creator already knows if the candidate has the necessary skills and how they work. "Don't be scared to ask other creators who they use," Marc says, adding it's just part of networking.
Find freelancers to help your #ContentBusiness by asking other creators who they use, says @MarcMaxhimer. #CreatorEconomy
Click To Tweet
Social media trade groups
Check LinkedIn or Facebook groups designed for particular trades – writers, graphic designers, video editors, virtual assistants, and more, Philip says. Engage in the conversations and look for people who might meet your needs. Just be careful: Some groups may limit job postings, so you may need to private message individuals or take the conversations offline.
Freelance marketplaces
Upwork and Fiverr are both popular platforms for freelancers. You can seek qualified freelancers and pay them through the platform. Among creators interviewed for this story, Upwork was the preferred outlet – the platform takes a smaller cut of the fee, so freelancers earn more money. And they've had better success with the talent they find on that platform.
Chad Gravallese hires freelancers for his company ArrowLight Video and advises fathers who are seeking to launch a freelance career on his Freelancing Dads platform. He has hired people on Upwork and Fiverr. For quick one-off projects, he might turn to Fiverr. For ongoing work, he'll look for candidates on Upwork.
"I'd say a freelance marketplace like Upwork or Fiverr is the easiest way to do it because they have a whole system in place for screening freelancers," Chad says. "They have portfolios and ratings and reviews from past clients. It's very easy to scan through and see who would be qualified."
Dan Gerstein, CEO of Gotham Ghostwriters, says creators should be careful about using freelance service platforms to find high-quality writers as less talented writers who can't be relied are most likely to seek work on them. Instead, he suggests, post the gigs in reputable LinkedIn writer groups for content marketing or thought leadership.
Tips for outsourcing and working with freelancers
To start on the right foot and build a productive working relationship, be careful about who you contract with and how you work with them. Here's what to know when collaborating with freelancers.
Look for warning signs in the interview process
When Ev interviews a potential freelancer, she's on the lookout for red flags. If they don't turn up for a scheduled interview – and provide no explanation – it's likely time to move on to another candidate. They also must demonstrate at least a little bit of knowledge about her and her platform, Ev says.
To get more than simple yes-no answers, she asks open-ended questions to find out how they deal with unexpected events or issues. For example, she'll ask: "If you couldn't get online but were facing a major deadline, what would your next steps be?"
Ask open-ended questions when interviewing #freelance candidates to better understand them and how they address potential issues, says @evielync. #ContentEntrepreneurs
Click To Tweet
Test their skills with a small assignment
Sometimes it's difficult to determine whether somebody is up to the job with a single Zoom interview. An effective way to assess their skills is to give them a test – have them write an article, edit some video, or create a batch of social media posts. You'll be able to see their skills – and figure out if they're the right fit, Philip says.
Just be sure to pay them for their work – whether you use it or not. This isn't an opportunity for you to get a bunch of free work.
Use a small paid test to see the skills of your candidates so you can better see their skills and see if they are a good fit, says @PhilipVanDusen. #ContentBusiness #CreatorEconomy
Click To Tweet
Remember they're not at your beck and call
Freelancers are not full-time employees. When you outsource with a new writer or video editor, your business is partnering with another business that has other clients and responsibilities. As Chad says, they aren't individuals who must answer your every call immediately.
"[Have] that mutual respect of we're both running businesses, and now your business is providing a service to my business," he says, "and we just have to make sure we're on the same page regarding expectations and how do we both collaborate."
Give clear instructions
Once you start working with a freelancer for some time, you may fall into a comfortable relationship around expectations and projects. But, in the very beginning, at least, you need to spell out your exact needs.
To launch projects, Chad, Philip, and Ev all use asynchronous video messaging (a platform like Loom can help) to walk freelancers through a project, highlighting the technical steps required and needed results. Ev has a library of Loom videos with instructions on how to update her website or newsletter, for example.
"Sometimes it's just quicker to record a video than type up something really extensive and make sure it makes sense," Chad says.
Use video messages to walk #freelancers through a project, highlighting the technical steps and needed results. It can be quicker than typing it up, says @ChadGravallese. #CreatorEconomy
Click To Tweet
Think long term
Sometimes freelancers are going to miss a deadline. Or they'll turn in something that's not exactly what you're looking for. Just remember, they're human. Add a buffer to your deadlines, so it's OK if they turn in a project a few days late, Marc recommends. Let them know about their missteps, but be kind in your critiques, Ev advises.
After all, they may be the perfect person to work with you in every other way. Don't burn a bridge simply because they aren't in lockstep with you every single day. Marc says: "Ask yourself, 'Is it really that important for the long-term relationship?'"
Join The Tilt Discord community to gather with like-minded peers who may help with a recommendation or two for outsourcing.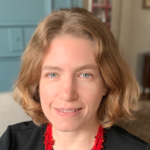 Sarah Lindenfeld Hall is a longtime journalist, freelance writer, and founding editor of two popular parenting websites in North Carolina. She frequently writes about parenting, aging, education, business management, and interesting people doing remarkable things.