Entrepreneur: Amy Suto
Biz: Sutoscience
Tilt: Freelance writer and digital nomad life
Primary Channels: Website, blog, newsletter, TikTok (48K)
Other Channels: Instagram (1.7K), Twitter (2.5K), LinkedIn (1.8K)
Time to First Dollar: She earned her first affiliate dollars from her high school blog. With this business, it took about 18 months for the first sponsorship revenue.
Rev Streams: Affiliate links, sponsorships, digital downloads, online course sales, coaching (ghostwriting and copywriting are her main income source)
Our Favorite Actionable Advice:
Don't stress about perfection: Amy says you don't have to be an expert, but you do have to know your subject matter, be passionate about the work, and consistently create content.
Establish a cadence: Map your content creation plans so you don't start each day having to plan what you'll get done. Amy takes a content-type approach – producing her LinkedIn and Twitter content on Mondays, developing her newsletter on Thursdays, and executing her creative writing on Fridays.
Let your audience help you create content: Amy started her business after she found herself answering question after question from her friends and families about how she created her dream career. Now, she answers her audience's questions in TikTok videos.
The Story of Amy Suto
Amy Suto calls herself a "natural content creator." At age 12, she started a blog. At 15, she had 44K followers on her Tumblr blog and earned enough money from an affiliate link to buy her dress for her high school's winter formal. "I love starting blogs and building communities," she says.
Today, Amy is a content entrepreneur – building a community to help people who hope to live the kind of life she's created as a six-figure freelance writer and digital nomad. "The best types of content creation come from a place of wanting to help and wanting to provide support to people who want to learn and do something," Amy says. "I love that concept of edutainment." 
"The best types of content creation come from a place of wanting to help and provide support to people who want to learn," @Sutoscience says. "I love that concept of edutainment."  #contentcreator #contentbusiness
Click To Tweet
Miserable in Hollywood
After graduating with a bachelor of fine arts in scriptwriting, Amy climbed the ranks in Hollywood as a TV writer only to grow disillusioned. She realized even people who had reached the industry's peak weren't always able to write the stories they wanted to. And the high-pressure career didn't leave room for the travel Amy wanted to do and the lifestyle she wanted to live.
When she walked away from Hollywood, she turned her moonlighting work as a memoir ghostwriter into ongoing work and traveled the world to write other people's stories. She also offered other freelance writing services to pay the bills.
Ultimately, she had crafted her "dream career path," which allowed her to be creative, meet new people, and travel. Friends were envious. "As I was building that, everybody in my universe was like, 'OK, what is the secret? How are you spending a Tuesday in Berlin, and you don't seem to be working?'"
She started blogging to answer the questions. Amid deadlines from her paying customers, Amy took a while to build an audience. But, she found discipline in posting regularly, honing in on the topics that resonated, and ensuring the posts were optimized for search engines.
Though she monetized the blog with affiliate links in her early days, her content tilt really took off in the past 18 months after she added social media to the mix. TikTok, LinkedIn, and Twitter supercharged attention to her blog and interest in her digital downloads, Amy says.
She also reached out to reporters and secured media coverage to bring attention and backlinks to her site. "It was very slow, slow growth until I started adding all those things," Amy says.
Ghostwriting and copywriting remain her main source of income, followed by revenue from her content business – affiliate links, sponsorships, digital downloads, on-demand course sales, and coaching. Her crash course on freelance writing on Upwork is a bestseller on Udemy, the online course platform.
Brands started approaching her with sponsorship offers last January as she built her social media followings. "I really want to only work with sponsors that I think could add actual value to my audience," Amy says. "I don't want to lose my audience's trust."
First book debuts in March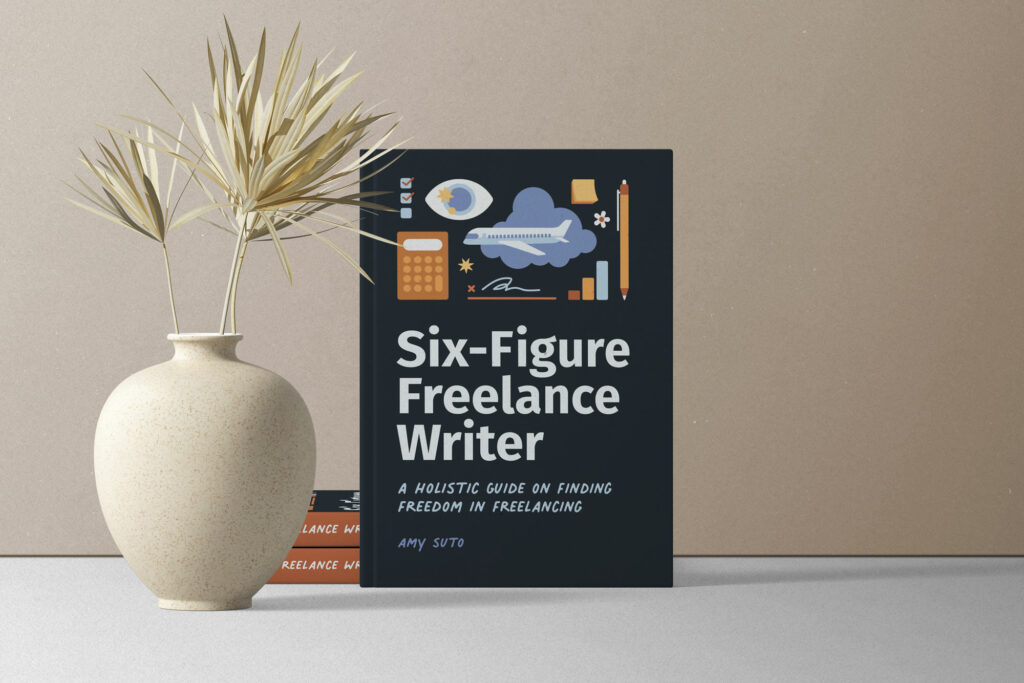 Amy has a lot more happening now. She co-founded a podcast production company, Kingdom of Pavement, which features scripted podcasts. Her book Six-Figure Freelance Writer is scheduled for release on March 31.
She also is writing a novel in public on Substack. Readers get the first five chapters for free and pay for a subscription to read the rest. Later this year, Amy plans to travel from her home base in Arizona to New York City and Spain.
Amy sees this self-crafted career as a calling inspired by reading the blogs of freelancers during her miserable time working in Hollywood. She hopes to do the same for her community.
"Content creators are really important because they help us see what's possible," she says. "And they help us see other options for our lives so that we can try on their lives to see if we want that for ourselves." 
.@Sutoscience offers three great tips for #ContentCreators. 1) Seek Passion Not Perfection 2) Batch Content 3) Listen To Your Audience.  #CreatorEconomy 
Click To Tweet
Advice for content entrepreneurs
Amy shares three tips to help you build your content business:
Seek passion, not perfection
"Find a subject matter that you can teach, that you are really passionate about, and be consistent in making content regularly," she says. "You don't even have to be an expert to teach that thing. You just have to be passionate about it and share your learning journey."
Batch content
Map your week so you know what content you produce each day. On Mondays, she creates LinkedIn and Twitter content. On Thursdays, she preps her newsletter. On Fridays, she does her creative writing. "Every week, I have that cadence and routine," she says, noting it keeps her content consistent.
Listen to your audience
Understand what your audience needs and follow the thread of their questions, Amy says. Often, it can lead to new content ideas. Many of Amy's TikTok posts answer questions from viewers. "I try to respond to every comment I get," Amy says. "I'm not always successful, but it helps me understand and get into the minds of the people that I'm serving in my community, and that makes me better as a content creator."
Missed Creator Economy Expo?  We have you covered! Purchase the digital pass today to get access to over 40 hours of on-demand recordings from the event.  It includes all keynotes and breakout sessions.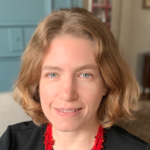 Sarah Lindenfeld Hall is a longtime journalist, freelance writer, and founding editor of two popular parenting websites in North Carolina. She frequently writes about parenting, aging, education, business management, and interesting people doing remarkable things.