Entrepreneur: Cecilia Blomdahl
Biz: Cecilia Blomdahl
Tilt: Life in the world's northernmost town
Time to First Revenue: 2 years
Channels: TikTok (1.5M), YouTube (182K), Instagram (186K), Website
Rev Streams: Merch, Google AdSense, sponsored ads
Our Favorite Actionable Advice:
Take a unique angle: Though Cecilia's environment seems like a natural for content creation, she became inspired after using a drone to capture it in a unique way.
Appreciate TikTok vs. YouTube: YouTube, where she earns most of her revenue, requires well-produced video. TikTok, where she has the most followers, prefers videos that are far from perfected.
Treat creation like a job: As Cecilia worked to build her audiences, she consistently published content even though she didn't make any money for two years.
The Story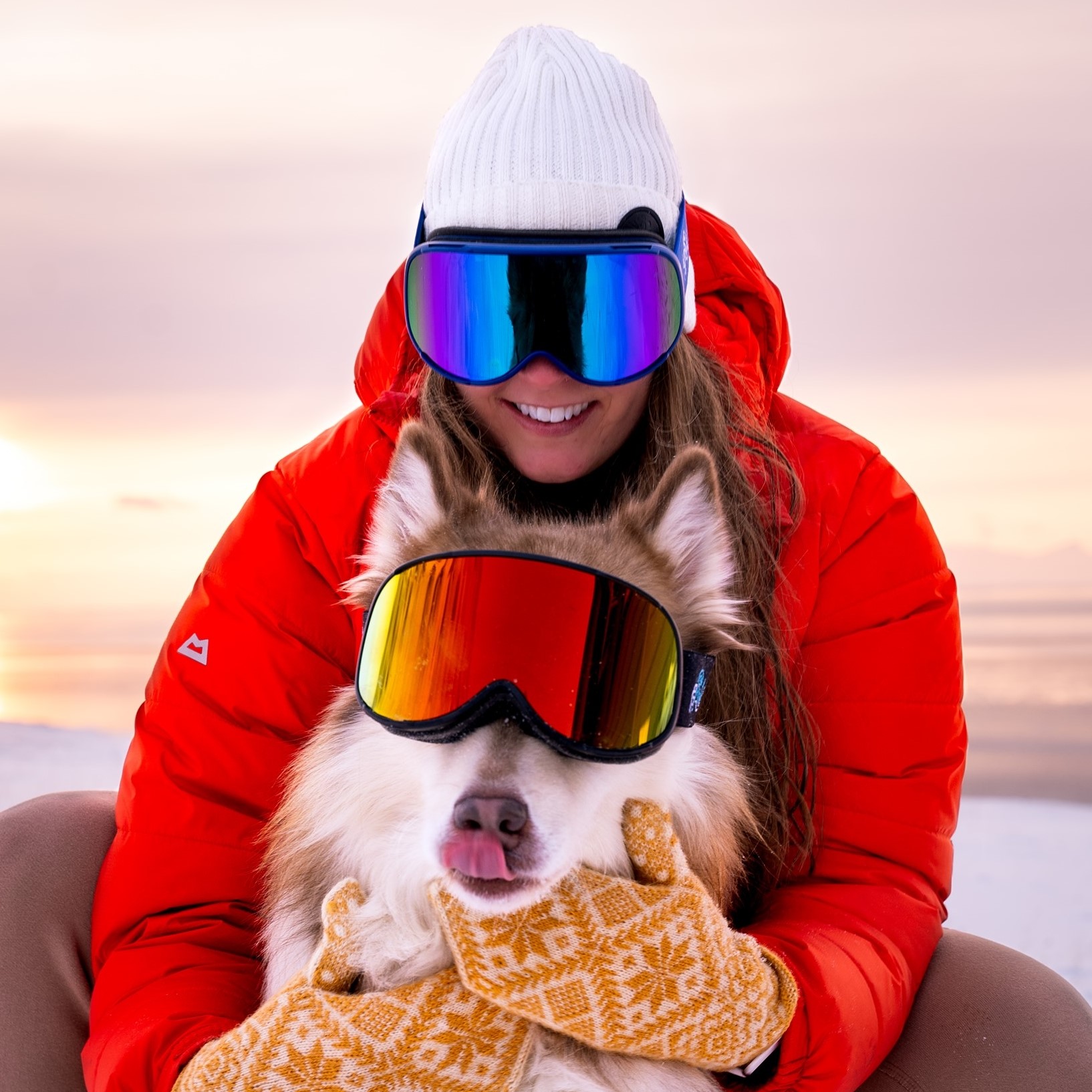 Cecilia Blomdahl has gained over 1M followers just sharing her daily life.
But her days differ wildly from most of them as she lives in the town closest to the North Pole – Longyearbyen in the island group of Svalbard, Norway.
The videographer and photographer moved there six years ago. The gorgeous, frigid landscape inspired her art and led her to start an unexpected career in content creation.
"Before I moved to Svalbard, I wasn't really interested in either social media or photography. It all started when I bought my first drone after living here on the island for about a year," she says. "It opened my eyes to capturing the incredible Svalbard landscape, and doing so from the sky was not as common at that time. So I started posting my drone photos of glaciers and mountains on my Instagram, and people started following me. That then snowballed into me starting to get really interested in photography." 
Cecilia Blomdahl (@sejsejlija) shares her daily life from her home in @longyearbyen_, an island near the Arctic Circle on @TikTok, @YouTube, and @Instagram. #ContentEntrepreneur #NorthPole
Click To Tweet
Her work had gathered about 20K followers on Instagram, but a post to TikTok almost a year ago took off, expanding her following on all her channels.
"People seem to find Svalbard and living here fascinating, which I also do, to be honest, even after six years on the island. And here we are now; I can live off my social media and do what I love as my job," Cecilia says.
TikTok popularity doesn't mean TikTok money in Norway
TikTok is Cecilia's most-followed platform by far, with 1.5M following her daily content. That doesn't mean it's the most profitable, though. Cecilia reveals she makes nothing from TikTok. As she lives in Norway, she's not eligible for the platform's creator fund. She also doesn't use Instagram Reels, her "least favorite" in terms of user-friendliness.
Though Arctic Circle lifestyle creator @sejsejlija has 1.5M #TikTok followers, she hasn't earned any money from that content. It's her @YouTube channel, where she has 182K subscribers, that brings in the revenue. #ContentBusiness…
Click To Tweet
All of Cecilia's income has come from other sources, like Google's Adsense program on YouTube, as well as the incorporation of her sponsorships into YouTube videos.
Cecilia also sells merchandise because she wanted to share a part of her life with buyers, as well as cute illustrations of her dog Grim. "My merch was never really about creating profit. It was just for my community and that I wanted Grim on a sweatshirt, haha. I love the whole idea around merch; it's just fun," she says.
YouTube vs. TikTok
In terms of a favorite social platform, Cecilia has thoughts on YouTube vs. TikTok. For creators who want fast uploads, there's an obvious choice: "YouTube is the most serious and least forgiving one," she explains. "I take a lot of pride in what I post there, and I would never put up something that I wasn't 100% happy with."
For TikTok, though, the rules don't apply. "TikTok, on the other hand, is in one way a favorite because it is just so easy," Cecilia explains. "The videos are never productions, actually the opposite. I make sure all my content there is just straight up – 10-minute edits from my phone, and I love it. TikTok is fast and very forgiving. Post whatever you want, as much as you want, it really doesn't matter."
#ContentEntrepreneur @sejsejlija creates on #TikTok and #YouTube. The difference? She would never put something on YouTube that I wasn't 100% happy with. TikTok is fast and forgiving.
Click To Tweet
Daylight not required for daily life content
This time of year, Cecilia's followers get to see a taste of Norway's polar Nighst – the creator wakes, works, and lives in darkness for much of the winter. It's just one example of the unique lifestyle that draws followers from all around the world. Imagine crossing paths with a polar bear on your way to the supermarket. For Cecilia, it's reality.
That's why Cecilia creates. She aims to give followers "A relaxing, cozy, and fun experience, where they feel like they are hanging out with us and experience the magic of Svalbard through my lens," she says.
Advice for content entrepreneurs
Cecilia says content creators who want to grow a business should be proactive. "Treat it like a job," she recommends. "I posted on YouTube for like a year without making a single dollar from it. I posted regularly on my Instagram and built that following for two years before anything happened. So if you really want to make it work, treat it like a job and post consistently."
And to come up with content when your creativity runs dry, look outside, and think about the unique moments in your life you want others to experience. It's a recipe for success and for inspiring others.
Kelly Wynne is a journalist and creative writer living in Chicago with her pet dachshund. She's an advocate for women's rights, mental health, and chronic illness.