Entrepreneurs: Jenna Sinatra and Will DeVane
Tilt: Life as a Gen Z couple
Scene: YouTube (1.16M), TikTok (Jenna, 1.8M; Will 1.5M), Instagram (Jenna 164K; Will 100K)
Snack Bites:
Jenna Sinatra and Will DeVane cured their pandemic boredom by making TikTok videos.
They realized most of the couples content on social media was about older adults and families, not late teens and early 20-somethings. So they made their content tilt about life as a Gen Z couple to fill the gap.
Jenna and Will united to form a YouTube channel, leading to big audience gains in what they call a more authentic way.
Why We Stan: Jenna and Will always involve their viewers. Whether it's advice on where to go in their new dart-throwing travel series or votes for winners of their gingerbread house-making content, their video descriptions include a thank-you shoutout to their subscribers. We also think it's smart to maintain their individual channels on TikTok so they each of their own audience.
---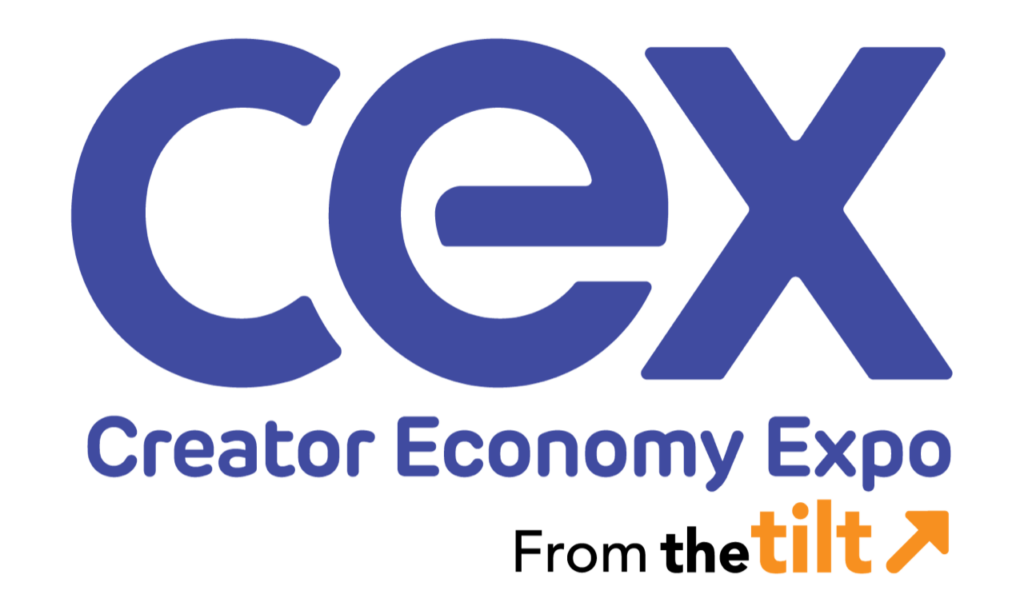 The must-attend business event for content creators. May 1-3, 2023 at the Cleveland Convention Center.
---
The Story of Jenna Sinatra and Will DeVane
Jenna Sinatra and Will DeVane took an interesting twist to grow their content business quickly.
They started publishing videos to their individual channels on TikTok. They appeared as "guest stars" in each other's content. After some success as individuals, they listened to their audience's comments and started a couple's channel on YouTube.
The duo mixes all facets of their life as a Gen Z couple. While they started on TikTok in high school, the two are full-time college students and full-time creators today. They maintain their separate TikTok channels (where each has over 1M followers) but focus most of their time on their combined YouTube channel, which hit over 1M subscribers last fall.
#JennaSinatra and #WillDeVane found an untapped #ContentTilt on @TikTok: life as a Gen Z couple. Now, their shared @YouTube channel has over 1M subscribers. #Stan #CreatorEconomy
Click To Tweet
As Jenna tells tubefilter, "It's definitely a different time of growing up, so we're not having the same experiences or problems or relationships or marriages or family styles as older couples.
"We're a young couple, and Gen Z, the young audience, we can relate with them. They could have experiences just like us … So, like, if we start a YouTube video and we maybe argue or fight in it, we'll show that and we'll address it. "
But Jenna and Will aren't really a relationship-talk channel. They're a do-things channel. This year, they launched a "map traveling series" where they throw a dart at a map of the United States to determine their stop. Then, they ask their viewers to share tips on where to go and what to do. (Spoiler alert: Their first dart hit Michigan.)
Last fall, they ate gas station food for 24 hours and had a gingerbread-making house challenge with their friends (viewers picked the winner). (They seem to do a lot of food-tasting tests.) But they sometimes go a little deeper into their personal relationship, such as these two videos – questions I never asked my boyfriend and questions I never asked my girlfriend.
Going short and long
While Will and Jenna propelled their audience through YouTube Shorts, they still publish Shorts and long-form videos (and they publish content from those same video shoots on TikTok).
As Jenna tells tubefilter, they like to do both because short form fits people's attention spans, but long form lets viewers better understand their personalities. "It just all makes sense … I like that we do both because it's just like more authentic," she says.
Jenna edits the lengthier videos, and Will focuses on the short-form ones. While the video takes anywhere between an hour and a week to shoot, editing is the most time intensive. Jenna explains why that's so important and her favorite part of the process: " I feel a video is changed so much by how it's edited. You want to have people enjoy your content, and want to stay and watch. And I think editing has so much to do with that. I love making it and making people laugh and smile."
The couple is making a go of the business through sponsorships and other revenue, and they've worked with The Network Effect, which works with creators of short-form content. While they plan for their future to be content-focused, the duo doesn't have any plans to leave college.
Jenna is majoring in communications with a minor in creator and production. Will is majoring in business and finance. It's a lot to balance, so they must deliberately schedule their time. They schedule their classes in the morning and devote afternoons to their social media. Jenna says, "We wish our weekends could be relaxing, but our weekends are full of content creating."
Image courtesy of tubefilter
Ann regularly combines words and strategy for B2B, B2C, and nonprofits, continuing to live up to her high school nickname, Editor Ann. Former college adjunct faculty, Ann also helps train professionals in content so they can do it themselves.