Companies spend billions of dollars on influencer-related marketing these days, seeking YouTubers, Twitch streamers, Instagrammers, and more to create content about everything from toothpaste to keyboards.
In July, eMarketer forecast influencer marketing in the United States alone would grow by more than 30% in 2021 to surpass $3B this year and $4B in 2022.
Brands are expected to spend over $4 billion on #InfluencerMarketing in 2022, according to @eMarketer. #ContentEntrepreneurs better be ready to do deals. #CreatorEconomy
Click To Tweet
It's a huge pot of money that might leave plenty of creators wondering, "How can I get a piece of that?".
Some brands do pluck creators out of obscurity to offer them eye-popping sponsorship deals. But, more often, creators find sponsor revenue and brand deals after a lot of hard work to build the right kind of platform and even some cold email outreach.
Tilt Advice
We spoke with six influencer talent and business managers – Emily Ward and Jess Hunichen at Shine Talent Group, Becca Bahrke and Savanah Deming at Illuminate Social, Damian Skoczylas at ICON, and Caleb Dempsey – to find out what brands want to see from creators. Here's what they shared.
1. A strong message
Brands love influencers and creators with a strong, authentic message on a topic that they're truly passionate about, Savanah says. "They have to be offering their audience something aside from just a pretty feed or what they're wearing for the day. It's what do they think about, what do they care about."
That strong message builds an engaged audience – and that translates to sales, she says. "When they feel this really strong connection with you is when they are going to be a more engaged follower, they are going to believe you when you're recommending products to them – because it's a friend recommending another friend products."
2. A solid media kit
A media kit should clearly present the creator's analytics, and why they are "incredible" in creating, Jess says. Media kits should be organized and easy to read. Metrics might include conversion rates, including the number of followers who have purchased an item during previous sponsorships, success stories of past collaborations, and engagement rates of an influencer's followers.
To pitch to brands, create an easy-to-read media kit that presents your analytics and why you are incredible in creating, says @Jess_Hunichen. #ContentEntrepreneur #CreatorEconomy
Click To Tweet
3. On-point emails
In addition to helping streamers, Caleb also works in influencer marketing for a livestreaming software company, and they receive too many emails from influencers that make it clear they've done little to no research about the company.
"From a brand perspective, I hate getting an email that says, 'I'm looking to partner with you guys. I'm this creator. Here's my information. What do you guys think we should do?" Caleb says. "I'm like, 'What do you think we should do?'"
Target your emails to the company that you're pitching, Caleb says. Look through the company's press releases to understand their brand strategy and detail how you can help them achieve their goals with support from your platform. Click through their social media pages, so you don't recommend, for example, creating a series of product tutorials when they've already done 300. And don't go to them with a few general ideas of how you can help them reach their audience.
"Don't give them everything they need to go out and find somebody else to create it or for their in-house team to create it," Caleb says. "Show them that they need you to create it."
4. High authentic engagement and the 'it' factor
Brands want reach and amplification. "This is a numbers game, and sales are what they're after," Damian says.
Brands do deals w/ creators because they want reach and amplification. It's a numbers game, and they're after sales, says @Damian_icon #TalentManager #ContentBusiness #Influencer
Click To Tweet
How to measure reach depends on the platform. On Twitch, for example, that's concurrent viewership – the number of people watching live at any moment. For Instagram, it might be unique views per post.
A "coolness" factor, as Damian calls it, is important too. "The attention economy for any user, anywhere, myself included, is very limited," he says. "As you're scrolling through Instagram or scrolling through Twitch or scrolling through YouTube, you want to be able to grab people's attention."
5. Professional practices
Create great work – and deliver it as promised — because the industry talks. "If you're consistently late working with the same people, if you're missing deadlines, those are things that other people in the industry talk about to other people in the industry," Caleb says.
In the same way, take feedback in stride. If a brand is looking for extra revisions or asking you to go above and beyond the contract, consider ways to quickly appease them, so the result is a successful collaboration.
"It's a give and a take," Caleb says. "I'm not going to redo the whole project for you because you decided in the last round you hate how it's been working even though you said you liked it for the last three rounds. But I can make some small changes that I think will improve your general taste for the project."
6. Vetted history
In recent years, plenty of headlines have highlighted influencers who lost sponsor revenue – and even entire platforms – because of unfortunate, racist, or hateful comments in the past or present. Emily and Jess say brands are more often asking questions about an influencer's history to avoid embarrassing press and business-killing deals.
"I do think that's also why brands don't question working with talent management agencies as much as they did at one point," Jess says. "There is a high-level of vetting and review that we do when we bring on somebody exclusively that the brands benefit from."
Brands are more willing to work with management agencies now b/c they already vet and review the creators they bring into their agencies, says @Jess_Hunichen. #SponsoredContent #CreatorEconomy #ContentEntrepreneur
Click To Tweet
It can take work to land that first big sponsorship. But it's important to remember that finding success with brand deals and sponsor revenue isn't about emulating the feeds of wildly successful influencers. That won't turn out authentic content. The key, say these business managers, is focusing on delivering content that speaks to who you are and finding the audience that's eager to hear it and the brands that want to cater to your community.
Tips for Creators working with Brands:  The more you invest in your relationships with brand partners, the more successful your campaigns will be. Learn more in The Business of Creators report from The Tilt and HubSpot.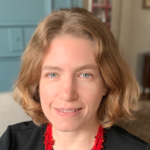 Sarah Lindenfeld Hall is a longtime journalist, freelance writer, and founding editor of two popular parenting websites in North Carolina. She frequently writes about parenting, aging, education, business management, and interesting people doing remarkable things.