Speaking gigs for content creators can be great for business. They work well for elevating your brand and reaching new audiences to grow your own. Plus, they become another revenue stream. More than 20% of full-time content entrepreneurs earn revenue from speaking engagements, according to The Tilt's annual research.
But before speaking gigs can become a great revenue stream, you need to build your bona fides – your credentials – to show what you can do.
More than 20% of full-time content entrepreneurs earn revenue from speaking engagements, according to @TheTiltNews research via @Ann Gynn. #creatoreconomy #contententrepreneur
Click To Tweet
Find speaking engagements
Before you figure out exactly what you'll talk about, research the organizations, businesses, and creators who have audiences you want to reach. Create a spreadsheet listing each target, its website, social platforms, etc. (If you already researched guest outreach opportunities, you can save yourself some time and use that as a starting point.)
Go through each entity listed on your spreadsheet and see if they have conferences, webinars, or online community events with featured guests. Note those in separate columns. If they share dates, details on how to be a speaker, compensation, etc., add those to the spreadsheet. Highlight or rank the ones you think would be the easiest to get a "yes" to your appearance (and they may not be the ones you are most eager to do).
You're not quite done. Public speaking takes practice. In the early days, online presenting may be the first opportunities to get in front of your target audience because travel costs are not incurred. That's fine. But it's also why I encourage you to take additional steps to find engagements where you can be in the same room as your audience.
Research some local opportunities that might or might not have the exact audience you want to reach. Perhaps a local chamber of commerce hosts a monthly speaker or your local library would be willing to give you space to do a presentation. Community and professional groups also may have in-person meetings with designated time for presentations. Consider all the possibilities.
---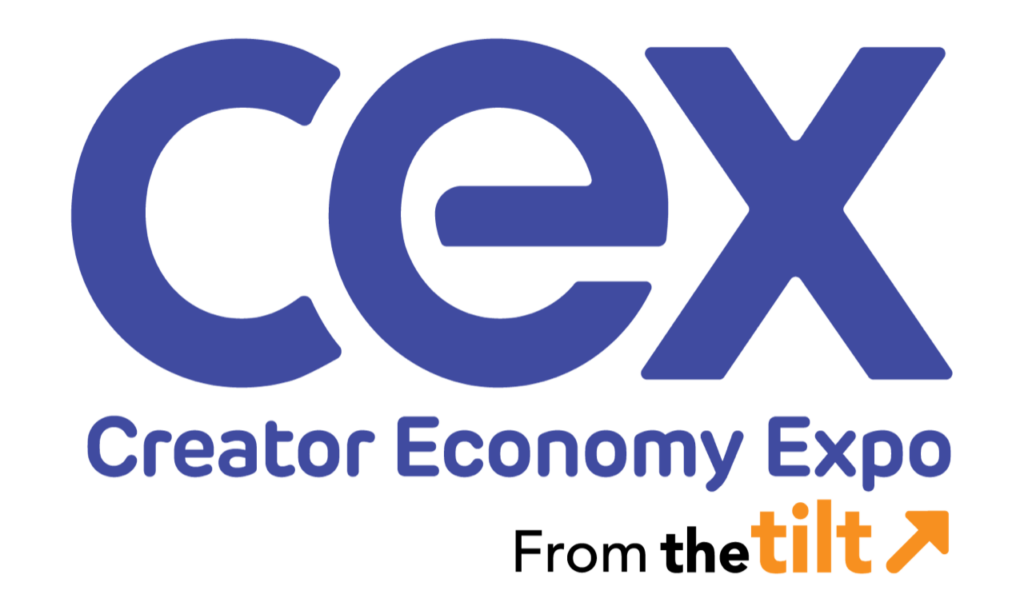 The must-attend business event for content creators. Digital Pass now available with over 40+ hours of recordings.
---
Develop presentation ideas
Now that you have a better understanding of who might be interested in your presentation, brainstorm purposes and topics. Do you want to inspire your audience? Do you want to teach them how to do something? Do you want them to learn something they didn't know?
Once you have your purpose, you can evaluate the potential topics to see what might work best for your goals and your top speaking prospects' interests. Pick one or two to make your standard presentation offering.
I find having a go-to presentation works well. It makes it easier for your prospective hosts to easily understand what you offer. It also means you don't have to spend the time to create a custom presentation for every gig.
Of course, not everyone may want that presentation. If your prospect has a different idea on what they want you to do, consider the request. It may be worth the time and energy to do it to step up on their platform and reach their audience. (More than once, I customized my go-to presentation by swapping out the example with one that closely fits their audience.)
Pitch your presentations
Securing speaking engagements usually falls into two paths – applying online through a speaker platform (often used for conferences with many presenters) and reaching out directly to the organization to pitch your appearance.
In the online application, most organizers want to know your presentation title, description, and learning outcomes (usually three to five). Spend some time to come up with a catchy title that will attract reviewers' attention as well as their customers' interest at the event. Be clear and succinct in your description and learning outcomes. (Stay away from anything promotional – most event organizers don't want you on their stage talking about your services and products.)
In the direct pitch, use your creativity to entice the reviewer to consider your request. Focus on the presentation topic and outcomes first, then explain why you are the person to do it.
In many cases (online applications and direct pitches), you may be asked for a video clip so they can see you in action. If you're new to the scene, don't worry. Host a digital presentation, ask a few members of your community to attend to give you feedback, and record it. Now, you have a clip to share.
Use your creativity to entice the event team to consider your speaking request. Focus on the presentation topic and outcomes first, then explain why you are the person to do it. #revenue #speaking #contententrepreneur
Click To Tweet
Do the deal
When the event organizer confirms they'd like you to speak, you should pull together an agreement even if no money will exchange hands. It ensures everybody understands what will and will not be done or allowed. Among the elements in the speaking agreement:
Event name, dates, location
Speaking time, location
Dress code
Event speaking contact
Equipment provided by the event and the presenter
Usage rights (Is it a one-time presentation? Can the event record and republish it? If so, for how long?)
Speaker guests (Can the speaker bring a guest for free or at a reduced rate?)
In some cases, the event may have its own speaker agreement. That's OK. Just review it to make sure it's similar to yours and ask for changes when necessary. (We encourage you to work with an attorney to set up a standard agreement that you can use for each engagement.)
With the agreement signed, you're ready to go finalize your presentation. But don't stop here. Think about how you can help organizers promote the event and/or your appearance. It helps them and it helps boost your speaking profile so you can make it a new revenue stream very soon.
Ann regularly combines words and strategy for B2B, B2C, and nonprofits, continuing to live up to her high school nickname, Editor Ann. An IABC Communicator of the Year and founder of G Force Communication, Ann coaches and trains professionals in all things content. Connect with her on LinkedIn and Twitter.