Entrepreneur: Perkies Bien Aime
Content Business: Garcon a la Mode
Tilt: Professional tailor on men's fashion and styling
Scene: Website, Instagram (69.6K), Pinterest (346)
Snack Bites:
Perkens is a tailor by day. Before and after work, he's a successful content creator focused on men's fashion and styling.
He has done sponsored social content deals with brands such as Gap, Boss, and Dior.
Perkens expanded into lifestyle content, sharing his home and travels. He's even done a brand deal with Saudi Airlines.
Why We're a Stan: Perkens lifestyle content dovetails well with his career as a tailor. He works hard to offer advice on a topic he knows well while connecting with companies to craft sponsorship deals in the form of Instagram and blog posts.
The Story
In 2014, Perkens Bien Aime launched the website Garcon a la Mode to highlight menswear and an aspirational lifestyle, adding dashes of etiquette and personal style tips. As he explains, "I am intensely passionate about menswear, and my goal is to be able to contribute to this ever-evolving world of fashion."
Perkens Bien Aime comes home from his tailoring job to work on his content business Garcon a la Mode. That's French for "fashionable man." #Stan #ContentEntrepreneur
Click To Tweet
Even though the site's name is French for "fashionable man," Perkens doesn't limit his content to clothes and styles. As BlackNews.com explains in their article about top bloggers: Perkins "teaches others proper etiquette skills and personal style tips to help them live their best life."
Of course, the content entrepreneur smartly designs his site, too. The style section encompasses three parts: suits, color coordination, and casual, with an uptick in content under the cases tab.
He created his suit content a couple of years after his launch. Two of his first post on this subject were A Gentleman's Guide to Wearing a Suit and The Key to Mastering Clothing Coordination. Among our favorite style tips is the two-one rule – two solids and one pattern. It means only one of the pieces – suit, shirt, or tie – should be a pattern.
His fashion tips and attention to detail don't stop there. Years ago, the creator partnered with HUE socks, as Perkens writes on his website, "Excited for the opportunity to partner with HUE to launch their first collection of men's socks. I knew the brand was a perfect fit when I saw the line. If you know me, then you know I love a bold statement. And nothing makes quite a statement like a bold pair of socks." 
Perkens also partners with major brands, including Grand Margarita (accessible to 21 and older), Gap, Dior, and Balvenie, on social media.
#ContentEntrepreneur Perkens Bien Aime creates #sponsoredcontent for brands like @Gap and @Dior. #CreatorEconomy
Click To Tweet
His site also offers lifestyle content for readers, spotlighting his loft and his many travels to Joshua Tree, San Francisco, and South Beach. He's even incorporated branded travel content into his feed, as seen in his work with Saudi Airlines. Perkins staged photos of him near "the fastest and rarest cars in the world" at the Riyadh Auto Show.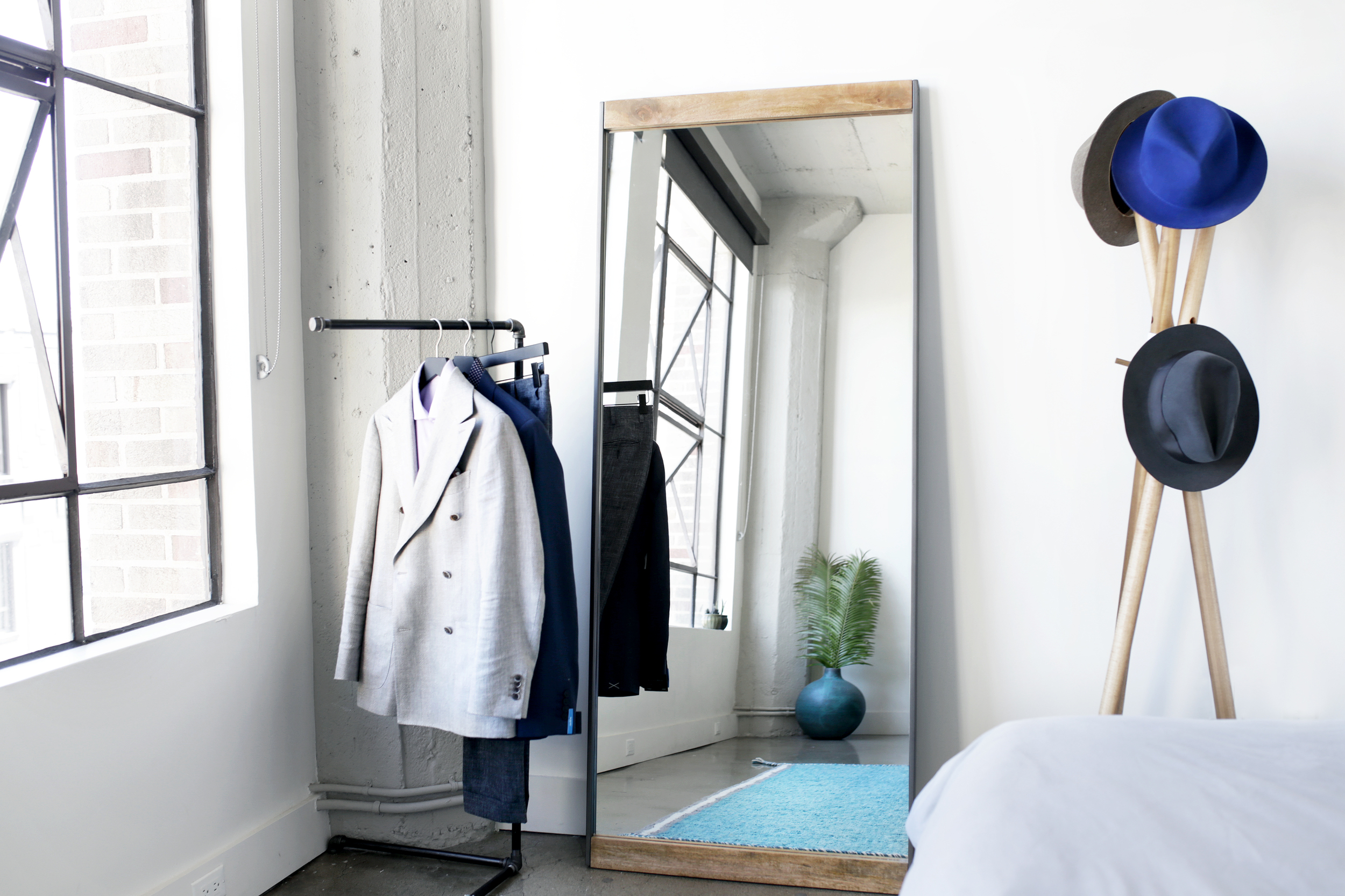 While his content business is all about fashion, his day-to-day business is all about tailoring. The Haitian native is the proud owner of a tailoring studio. As he told the YouTube channel Men's Fashioner: "A typical workday involves me getting ready and suited up. Going to the office. I have everything that I need in my bag. And, I usually spend about six to eight hours there, sometimes longer if I have clients that have last-minute things where they need to come to see me."
How does he find time to create content? Perkins tells Men's Fashioner: "I try to do early morning shoots for Instagram and sometimes at night."
Shameyka McCalman is a wordsmith whose work often centers around fashion, art, and other creatives of color. She earned her communications degree from the University of Massachusetts Boston and enjoys sifting through clothes in local vintage shops, frequenting nearby plays, and gazing at exhibitions on view in museums.