Welcome to The Tilt, a twice-weekly newsletter for content entrepreneurs. Each edition is packed with the latest news, strategies, and tactics, plus inspiring creator stories and exclusive education, all to help you create, grow, and monetize better.
---
​
full
tilt

Overcome the Biggest Barriers to Launch a Content Business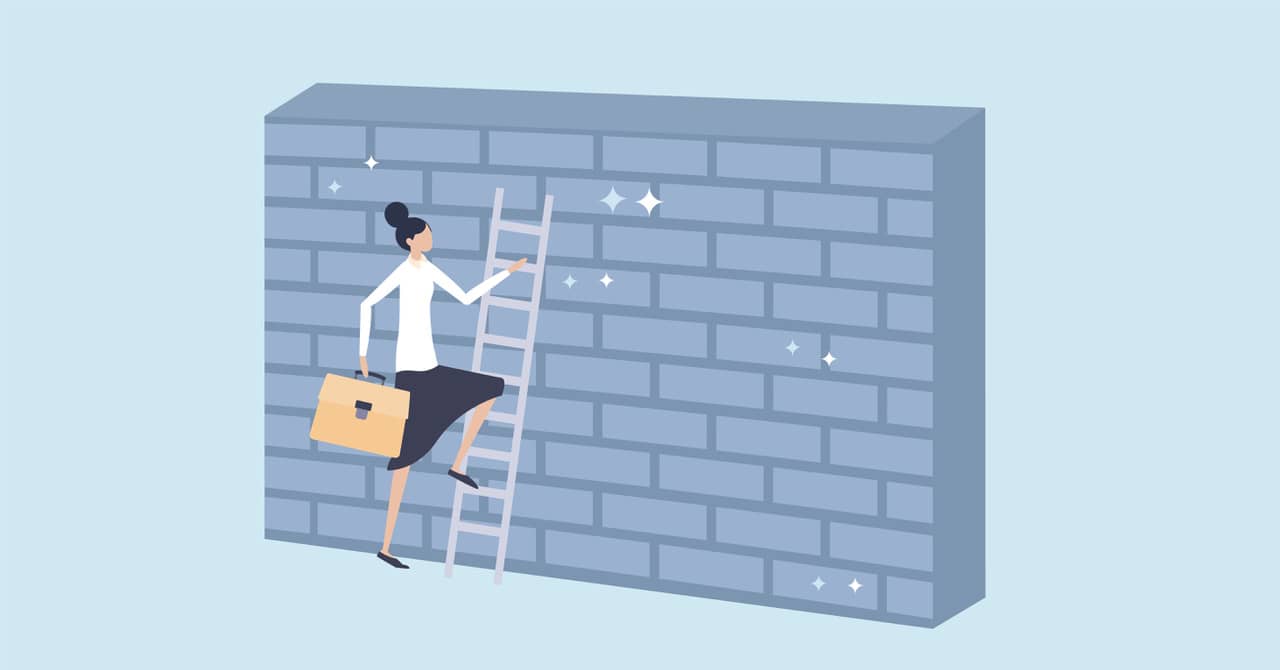 You want to become a content entrepreneur. You already may have a good idea for a content business or you're already creating and publishing some content. But you haven't taken the plunge to launch a content business.
Why? That's the question we posed in our research, The Unconventionals: 2021 Content Entrepreneur Benchmark Research.
Here are the most popular reasons content creators don't launch a content business:
No. 1: Lack of time (49%)

No. 2: Fear of failure (41%)

No. 3: Can't keep up with creating content (36%)
Let's look at how you can overcome them.
Tilt Advice
Two of the top three reasons indicate content creators don't think they have enough time to create a content business
But first, you must have an idea of what a content business means to you.
Joe Pulizzi's Content Inc. model identifies seven steps to create a sustainable content business. At this point, estimate the time it will take you to execute the first three – identify your content sweet spot, find your content tilt, and start your base (one format and distribution channel). Though you might think you could do this in an hour, plan for longer. You should do research, engage in similar communities, talk to potential audience members, etc. If you haven't done this, it could take well over 20 hours. (Everybody works at different paces and does research to varying depths, so there isn't a standard number of hours.)
OK, now, how do you find the time to do those first three phases? Though time is a must-have ingredient, for most creators, the real issue is about priorities.
We realize you probably can't afford to quit your "day" job or abandon family responsibilities to spend all your working time on the content business. But what can you afford to quit doing?
Document how you spend your time for one week. Make a notation of everything you do that takes at least 10 minutes. At the end of the week, grab three highlighters or markers (green, yellow, red).
Use the red one to underline or highlight everything you must do at the same time (i.e., work meetings, religious services). These are your non-negotiables.

Use the yellow one to highlight everything you must do but have some flexibility in when or how you do it (i.e., laundry, exercising).

Use the green one to highlight the things you don't have to do (i.e., stream Netflix, dine with friends).
There are no wrong answers in this exercise — what might be a non-negotiable for you might not be the same for someone else. That's OK. This is about what you want and are willing to do, not what you think you should be willing to do.
Go through every green-marked item and add up the available time. If you stop doing some of those items, will you have enough time to work on your content business? If the answer is no, proceed to the yellow-marked items. Are there things you could do less frequently or take less time to do? Could you rearrange these must-dos? For example, take 10 six-minute breaks and turn them into a single 60-minute block of free time that you could spend working on the business.
With this analysis, you can create a new calendar that allows more time to build your business and create content. More importantly, you can stop thinking that you don't have "enough time" and make the most of the time you can devote. With this knowledge, you can develop your business – and content creation – at a consistent pace. Sure, you may not be able to create new content multiple times a week or even once a week, but you can publish and promote regularly.
– Ann Gynn
To learn how to overcome a fear of failure, plus the No. 3 to No. 6 barriers, read the longer story.
---
NC Tripping Travel Bloggers Find Success Staying Local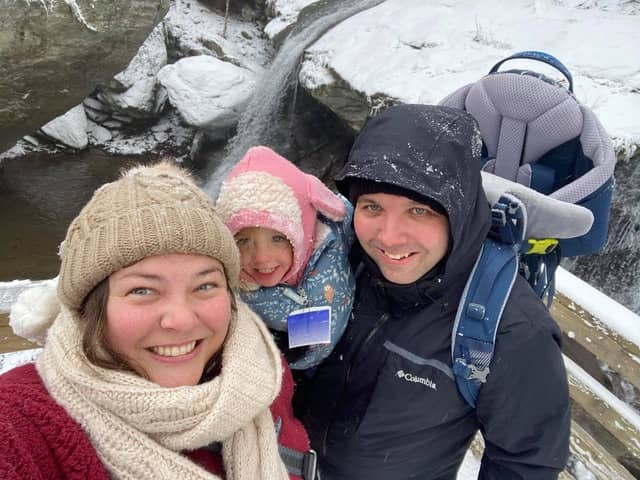 Entrepreneurs: Christina Riley and Carl Hedinger
Biz: NC Tripping​
Tilt: North Carolina travel
Primary Channels: Blog, Facebook (40.7K)
Other Channels: TikTok (17.3K), Instagram (9.5K), Pinterest (8.4K), Twitter (1K)
Time to First Dollars: Seven years after launching their first travel blog, they earned about $700 a month
Rev Streams: Website advertising revenue
Our Favorite Actionable Advice:
Consider third-party ad services:

Christina and Carl use Mediavine to handle the advertising on their blog site. It's helpful to have business support if that's not your skill set.

Write with singular focus:

They gave up broad roundup posts totaling thousands of words. Instead, they focus each article on individual destinations, restaurants, or activities. It's helpful for SEO and your audience.

Don't play the game:

While they do consider SEO, this duo is focused on quality content, not attempting to game the elusive algorithm.
Some of the Story:
More than a decade ago, just out of college, Christina Riley and Carl Hedinger started blogging. From their home base in Korea, where they were English teachers, the couple backpacked across Asia and wrote about their adventures, mainly for their family to read.
Five years in, Christina was ready to return to the United States, and they landed in another place unfamiliar to them: Durham, N.C., where Christina's sister lived. "We decided to do the same exact thing (we did) in Korea but in North Carolina – treating it as a foreign country that we could explore," Christina says.
The couple shared their adventures on Travel Through Life, a blog launched in 2012. NC Tripping came in late 2017 after the birth of their daughter after a fellow blogger recommended they start a niche site focused on their adopted home state.
At the time, Christina, who had worked in event management and as a Montessori teacher, was focusing on their baby girl. Carl was stuck in an unfulfilling corporate job as a copywriter. They wondered if they could make it on blogging alone. When Carl lost his full-time job in April 2019, the couple considered it a sign that they should give full-time content creation a shot. But blogging was only earning them $700 a month — more than four times less than Carl's take-home pay at his previous job. It wasn't enough to pay the mortgage or feed their family. Christina remembers feeling terrified and excited all at once.
But with more time to travel and focus on their content, the couple could go all in. Christina, who had served primarily as the photographer, got more involved. Today, they both share in the writing and split other content business duties. Carl focuses on web publishing and search engine optimization. Christina runs social media.
"We spent a lot of time listening to a lot of self-help books and, it's going to sound super hokey, believing that it could happen and believing that this was supposed to be our path," she says.
Those beliefs turned into reality. Ten months later, they had met their big goal – earning $2,200 a month, about the same as Carl had earned at his corporate job.
A month later, COVID hit, shutting down travel around the world and in North Carolina. Website traffic plummeted. But by June 2020, they saw a resurgence of interest in the blog as more people looked for safe ways to travel, including short-term rentals and outdoor activities. Hiking guides and content about North Carolina's many waterfalls and outdoor recreational opportunities became popular. "We hiked a lot last summer, and I really think that opened up a lot of doors and success for us," Christina says.
This summer, blog traffic was five times higher than it was in February 2020, and monthly revenue is way up too, as they hit $10,000 for July.
Nearly all that revenue comes through ads on the blog. The couple uses Mediavine, a full-service ad management company, to populate their site with advertising. The revenue is based on page views. "The more people who are reading our site, the more money that we make," Christina says.
Most of the blog traffic comes from search followed by social media. Though Christina has begun growing a TikTok presence, Facebook offers the biggest playoff. They do targeted ads and boost top-performing content to attract more eyeballs to their Facebook posts and, in turn, their blog. NC Tripping is now the couple's primary focus. They stopped updating their original blog, Travel Through Life, about a year ago.
"We really saw that going niche was more profitable, and it was also where our hearts were," Christina says.
– Sarah Lindenfeld Hall
All the Story: To learn NC Tripping founders' three pieces of advice for content entrepreneurs, check out the longer story.
​
---
​
quick
talk

Caught on … Twitter​
"Be authentic to build a sustainable brand. The truth comes to light."
– Trends.vc
​
---
​
things to
know

Money
Audiences
Tech and Tools
And Finally
---
​
we're a stan for
BrickinNick

For five years, BrickinNick built three times a week for his Twitch followers. The memorable construction material? LEGO bricks. Livestreams featuring the construction of iconic images from Super Mario and Marvel to viewer requests have helped the Toronto-based creator's account grow to 17.1K followers. Nick also has taken on hosting duties for his show Battle of the Bricks, a timed competition where contestants face off and construct elaborate Lego figures.
Using the Twitch calculator from Influencer Marketing Hub, we found his estimated media value is $7,074. Other twitchers like BrickinNick earn most of their money from ads.
Why we're a Stan: Nick creates appointment viewing by consistently producing timely content. The addition of his competition show is a great idea for user-generated content that grows his audience too.
– Shameyka McCalman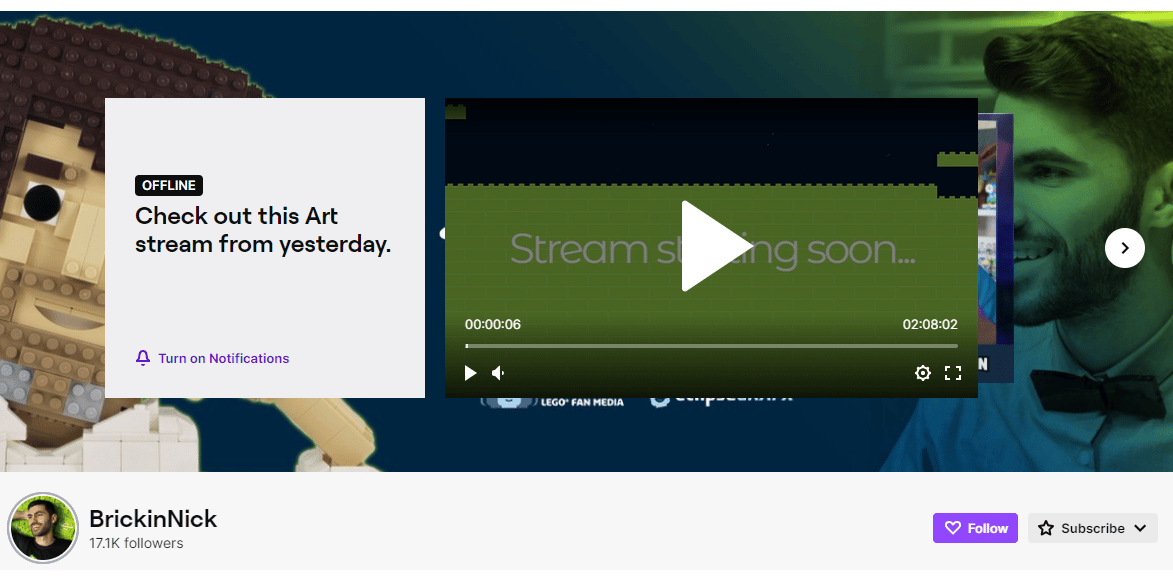 ---
​
the business of
content

In this week's Content Inc. podcast, Joe talks about (you guessed it) rented land. He discusses having a strategy to move your rented (social) channels to things you can more control, like email newsletter, your website, an owned membership site, or even a creator coin.
​
In the latest This Old Marketing podcast episode, Joe and Robert discuss the back and forth in the OnlyFans saga. They determine it's not just the big social sharing platforms that are the problem, but all large influential institutions who can change the rules at any moment.
​
---
​
the tilt
team

Your team for this issue: Joe Pulizzi, Ann Gynn, Laura Kozak, Marc Maxhimer, and Dave Anthony, with an assist from Sarah Lindenfeld Hall, Shameyka McCalman, and Don Borger.
​