Entrepreneur: Khairi Harris
Biz: KDotDaGawd
Tilt: Anime and role-playing game Twitch streamer
Primary Channels: Twitch (9.2K),
Other Channels: YouTube (1.42K), Twitter (3K), TikTok (5.4K)
Time to First Dollar: 1-2 months
Rev Streams: Twitch subs and bits, sales of his custom-built PCs, and, until recently, a full-time job at a bank where he was downsized.
Our Favorite Actionable Advice:
Put community in the top spot: Khairi earned Twitch partner status the nontraditional way. The platform granted it without an application because they were impressed by his community-building.
Don't rest on status: Though Khairi earned partner level, the brand deals didn't roll in. Instead, he rolled up his sleeves to do the hard work.
Make appointment viewing: Early on, Khairi set a schedule to encourage viewers to keep coming back for more, and it worked. If somebody sees you at this time [each] day, and then you don't show up for weeks, people will lose interest, especially on Twitch.
The Story of KDotDaGawd
Khairi Harris, the streamer behind KDotDaGawd, didn't get Twitch partner status "like a regular person" who applies, as he tells it. In 2021, the platform simply sent him an invite, which he pinned to the top of his Twitter feed: "Just checked my email!!," he tweeted. "OMG … WE MADE IT!!
Khairi wasn't hitting the usual metrics required to become a partner. But what drew Twitch to his KDotDaGawd stream was his community engagement. "They loved the way I interacted with my community," he says. "Twitch loves the community base, and that's why I ended up being a partner."
@Twitch awarded partner status to @KDotDaGawd even though he didn't hit the usual metrics. They were impressed with how he engaged with his community. #ContentEntrepreneur
Click To Tweet
After opening that email from Twitch early one morning, Khairi cried and listened to his favorite songs. Then he waited for a flood of lucrative brand deals — those have yet to materialize. 
"It's still not the door opening that you thought it would be," he says. "Granted, it has helped me. But I, more so, have helped myself by the way I'm able to talk with people, by the way I go talk with these brands, the way I sell myself. I rarely say, 'Hey, I'm a Twitch partner. Can I get this?' I'm like, 'I work with these companies. This is what I do. These are my stats. This is what I can do for you.'"
@KDotDaGawd says Twitch partner status didn't automatically open the doors to brand deals. He worked to make them happen. #ContentBusiness
Click To Tweet
Taking Twitch from side hustle to business dream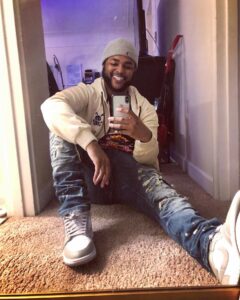 Like plenty of Twitch streamers, Khairi started KDotDaGawd on a lark. As a kid, he gamed but was more interested in going outside and playing traditional sports. In college, however, gaming became an outlet to ease feelings of loneliness and depression. When he learned he could make money from it, he decided to figure it out. He launched his stream in 2018. "It really started off by me trying to get extra cash for classes and things of that nature," he says. 
But Khairi quickly set bigger goals. He always had an entrepreneurial mindset and was studying both sports management and event planning. Building a business on Twitch, he thought at the time, might be a way to combine his interest in entrepreneurship, his creativity, and even his academic studies into something of his own.
"I never really wanted to work for anybody," he says. "I always wanted to do my own thing."
@KDotDaGawd took what he learned in sports management and event planning in college to build a business on Twitch. #CreatorEconomy
Click To Tweet
Expanding his content tilt to find a bigger audience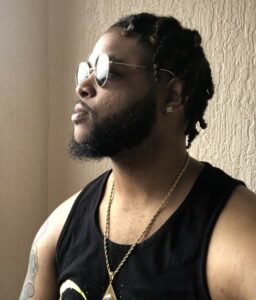 A longtime fan of anime, he began his stream focusing on one game — Naruto to Boruto: Shinobi Strikers. And he dove into the business of running a Twitch stream, digging deep into the analytics, studying how to grow on the platform, and drawing from the expertise of his best friend, ZuriSparks.
His content tilt eventually expanded to other anime-themed and RPG games, helping KDotDaGawd quickly find an audience because there weren't many streamers in that category.
"Whenever I pressed go live, I was always in the top three or top person in that category," he says. "When people were searching for that, I was the go-to guy. So now people are looking for me. People are trying to figure out when I'm going to go live, when I'm going to play the game next."
As he planned his channel, he fell back on some of the lessons he was learning in his event planning courses. He built a weekly schedule of regular content, so his fans always knew what to expect when they tuned in.
And he turned his focus to building community, too. "Not gonna lie, it's kind of weird when people you don't know support you," he says. "So, I'm like, 'I want to get to know the people that supported me.' Who are you? What do you enjoy? I didn't want to just focus on Twitch. I wanted to get to know them."
It's kinda weird when people support you as a creator that you don't know. So @KDotDaGawd asks questions to learn more about them. #ContnetBusiness #CreatorEconomy
Click To Tweet
He launched a community on Discord to create more space to meet his supporters. He encourages new members to share a little bit about themselves. He starts conversations and asks them for ideas for the channel. "A lot of my close friends actually are coming from Twitch now," he says.
And he's added a new revenue stream that's also a service to his community — he's building custom PCs and offers a discount for his fans. "I like doing things with my hands, and I like helping people out," he says.
For the future, he's hoping to get signed to a content creation team, grow his PC business, and become a YouTube partner to earn residual income there. "I just really want to see where this content thing can take me," he says. "This wasn't my plan. When I was growing up, I didn't plan to be a content creator. I didn't dream of it, and it happened."
Advice for content creators becoming content entrepreneurs
Focus on your brand: Khairi's brand is Gawdly Energy, and he seeks to put smiles on people's faces with his content. That focus filters into everything he does. "Figure out how you can correlate your brand into your streaming because branding is a big thing, and it will set you apart," he says.
Be consistent: Early on, Khairi set a schedule to encourage viewers to keep coming back for more, and it worked. "If somebody sees you at this time [each] day, and then you don't show up for weeks," people will lose interest, especially on Twitch, he says.
#ContentEntrepreneur Advice: Set a streaming schedule to encourage viewers to come back for more, says @KDotDaGawd. #CreatorEconomy
Click To Tweet
Try something new: Don't be afraid to try something different. "It's not about what you know; it's about who you know, especially with this space," he says. "I can't tell you how many people have helped me along the way to talk to companies or certain people that got me to where I am now."
Hear and learn from successful content entrepreneurs who spoke at the first Creator Economy Expo. Sign up for free to access all the speakers.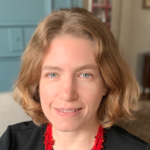 Sarah Lindenfeld Hall is a longtime journalist, freelance writer, and founding editor of two popular parenting websites in North Carolina. She frequently writes about parenting, aging, education, business management, and interesting people doing remarkable things.