Welcome to The Tilt, a twice-weekly newsletter for content entrepreneurs. Each edition is packed with the latest news, strategies, and tactics, plus inspiring creator stories and exclusive education, all to help you create, grow, and monetize better.
---
​
full
tilt

Building Your Content Audience on Social? You Better Make a Plan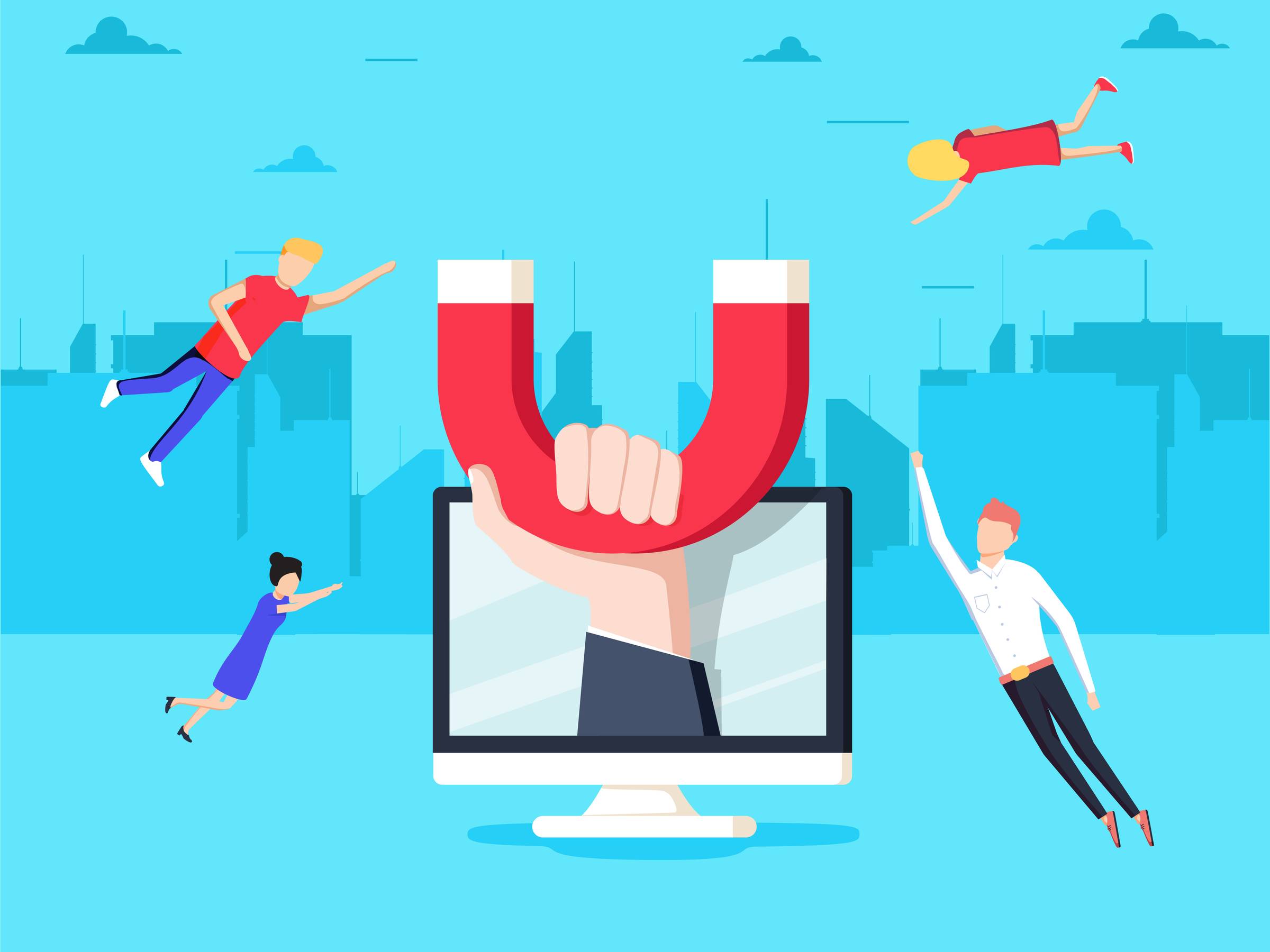 Operating your content business on a channel you control is one of the four differentiators of successful content entrepreneurs.
But, if you're an early-stage content entrepreneur, that can be hard, and in most cases, probably not the best launching path. If an audience receptive to your content tilt already exists, why not go where they are, right? And often, that's social media – Instagram, TikTok, Twitch, Facebook, etc.
Yes, you heard that correctly. Even though we're big advocates of building on land you own (or at least control), it's OK to rent and own, particularly in the beginning.
But there's one caveat: You must have a plan to have those visitors to your rented land travel to lands you own, such as your website, subscriber database, or creator coin communities.
Wally Koval has told us it's the thing he wishes he had done on day one with Accidentally Wes Anderson. Begun in 2015 as an Instagram account, they now have 1.5M followers and produced a New York Times bestselling book and merchandise.
Recently, Wally implemented his own advice. Accidentally Wes Anderson launched a biweekly newsletter called The 8th Post. Here's how they explain it:
"7 days/week we post on our Instagram Feed – but we're saving the best for you! Every other week we will share an '8th Post', showcasing an amazing photo & story you won't see on IG!"
No matter if you started on rented land years ago or today, it's time to think and document a plan on how you'll help your audience make the migration.
Tilt Advice
Your move-to-owned land plan should have two general components:
What do you want your audience to do?

What will motivate your audience to do that?
What do you want your audience to do?
In many cases, you ultimately want your audience to provide their contact information, especially their email address. It gives you a direct way to reach and connect with them, something you don't have with your fans, followers, and viewers on social media.
If you think that's too big a leap for your audience, start with a smaller goal: Get them to visit your website. While you still won't be able to reach them directly off-site, you will learn more about them, from their location, on-site behavior, and more. Through retargeting pixels, you also can reach them on other sites they visit through digital advertising.
What will motivate your audience?
Here's where you put on your creative thinking cap. What can you create or offer that will entice your audience to click on a link or fill out a form with their contact information?
You can look at this in a few ways.
First, you can promote your owned sites and design your content to convert your audience from third-party platforms to your platforms.
Incorporate calls to action (CTA) in your social media descriptions. Publish an excerpt on social and link to your site for the longer story, video, etc.
Second, you can use your existing content format or repackage available content. That's what Accidentally Wes Anderson is doing. They simply added another "day" of Instagram posts (same content type) and release it in an exclusive email (new format).
Third, go deeper and create entirely original content or make a special offer that will motivate your audience to convert. Create a digital guide that requires an email to download or host a private online event that requires registration.
Your options are only limited by your creativity and knowledge of what your audience would find valuable enough to give you their information.
– Ann Gynn
To see more examples and get one more piece of advice, read the longer story.
---
Instagrammer Graceful Baker Serves Delicious-Looking Cookie Content with a Side of Good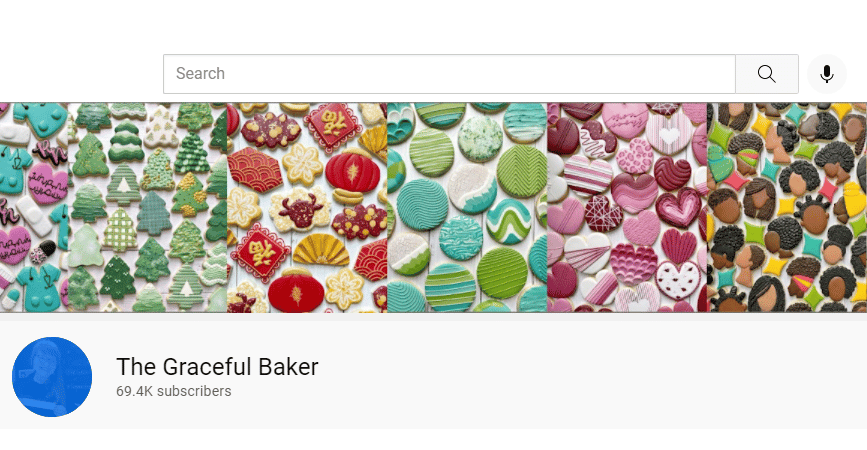 Entrepreneur: Grace Gaylord
Biz: The Graceful Baker
Tilt: Cookies for content, not for sale
Primary Channel: Instagram (274K)
Other Channels: TikTok (771K), YouTube (69.4K)
Rev Streams: Instagram, TikTok, YouTube, affiliate sales
Our Favorite Actionable Advice:
Stay strong:

Posting publicly means the public can comment. Some will be harsh and attack. Separate yourself and your work from those comments. Be confident you're doing what you think is right.

Set realistic expectations:

Don't overestimate what you can get done. It's better to overdeliver than underdeliver to your audience.

Make it sweeter:

Find a friend or mentor who has a similar content tilt and/or business model you want to achieve. They can help guide and inspire you.
Some of the Story
Grace Gaylord is a cookie queen. Her Instagram, YouTube, and TikTok are filled with gorgeous, soothing videos of the most delicious-looking cookies. However, despite all appearances, Grace is not in the business of making cookies. She is in the business of making content.
​
"I've known from almost day one of my cookie journey that I wanted to be a content creator," she says. "I didn't want to sell my cookies. I wanted to make content. And for the longest time, I didn't really think that was possible." Yet here she is, with over a million followers on three major platforms and earning real money doing it.
While Grace's content tilt is cookies, she also uses her platform for social good. "Six months ago, I started to tackle topics that are not just unicorns and rainbows. I'm now tackling topics that I know nothing about and tackling very controversial topics like racism, things that aren't normally addressed with cookies," she says.
This content expansion has led to harsher responses from some in her audience. "The criticism used to be 'That was ugly' or 'You don't decorate well.' And now I get more criticism that attacks my character, and things that are much more personal," she says.
"(What) I learned can be simplified by the phrase, 'Hurt people hurt people.' Someone's criticism of you is a reflection of themselves. And so, if you can, learn to separate yourself from people's criticism."
When the criticism comes in the form of a public comment, how – or if – to address it isn't an easy decision. "I'm still trying to figure out how to handle it publicly. There are going to be people who don't want you to say anything, and they're also going to be the people who think you're a coward if you don't address it. They're both going to be vocal, and they're both going to leave comments," she says.
At the end of the day, Grace tries to strike a happy medium of saying just enough. "You'll learn that you're never ever going to make everyone happy. Figure out what you're happy with and put that out there because you're inevitably going to get criticism. As long as you feel good about what you've done, no matter what comes your way, you can say, 'I hear you, and I'm proud of myself,' and I'm happy with the way I've handled it," she says.
Grace has also learned working too much on her content seems to come with the territory. "Burnout has been one of my biggest challenges in my 3.5 years as a content creator. I've experienced my fair share of burnout, ranging from needing to take days-long to months-long breaks," she shares.
"Do your best to establish realistic expectations for yourself and your audience from day one. I think it's really easy to do too much as a content creator, but if you can set realistic expectations for output, you can help minimize burnout," Grace says.
– Kimmy Gustafson
All the Story: To learn what content some audiences clamor for and who Grace found as her content entrepreneur mentor, check out the longer story.
---
​
quick
talk

Caught on … Twitter (#Tweet100)​
"Give it everything you've got, no matter who's watching." – Samantha Demers
​
​
---
​
things to
know

Money
Audiences
Tech and Tools
And Finally
---
​
we're a stan for
Ben Chon

Ben Chon left his highly lucrative and fast-paced investment banking analyst position at JPMorgan in San Francisco to become a caretaker for a family member in Korea. Now, he makes a living on his YouTube channel, Rareliquid. He teaches viewers what he knows best: how to find and thrive in a finance career, tech, and cryptocurrencies.
Though his 44K subscribers took a liking to his online content, Ben's career endeavors supersede the platform, "I'm not actually viewing Rareliquid as a YouTube channel," he tells Insider. "I have a lot of ideas for the different revenue streams and mini businesses within the whole business."
His efforts to expand his revenue streams paid off in July when Ben earned $19K. His primary sources included advertisers, brand sponsorships, course offerings, and resume advice.
Why we're a Stan: Ben's content tilt is a subject he loves and knows well. He also recognized a single revenue stream (i.e., advertising on YouTube) wasn't the way to build a content business.
– Shameyka McCalman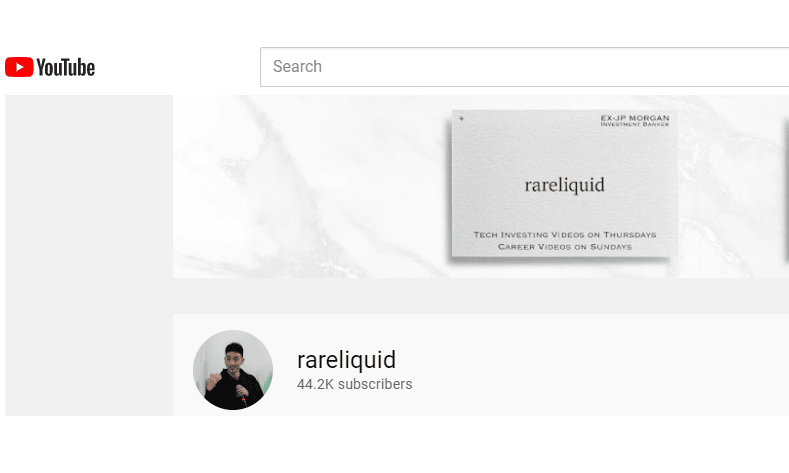 ---
​
the business of
content

In this week's Content Inc. podcast, Joe discusses how we have to be "risk on." Learn what this term means, and how it will help you grow and succeed.
​
In the latest This Old Marketing podcast episode, Joe and Robert break down SI's new gambling site. Good decision? Plus, McKinsey launches a content marketing effort for kids. Wait, what?
​
---
​
the tilt
team

Your team for this issue: Joe Pulizzi, Ann Gynn, Laura Kozak, Marc Maxhimer, and Dave Anthony, with an assist from Kimmy Gustafson and Shameyka McCalman.
​