Operating your content business on a channel you control is one of the four differentiators of successful content entrepreneurs.
But, if you're an early-stage content entrepreneur, that can be hard, and in most cases, probably not the best launching path. If an audience receptive to your content tilt already exists, why not go where they are, right? And often, that's social media – Instagram, TikTok, Twitch, Facebook, etc.
Yes, you heard that correctly. Even though we're big advocates of building on land you own (or at least control), it's OK to rent and own, particularly in the beginning.
It's OK to rent AND own your content platforms, particularly in the beginning, says @AnnGynn. #contentbusinesses #startups
Click To Tweet
But there's one caveat: You must have a plan to have those visitors to your rented land travel to lands you own, such as your website, subscriber database, or creator coin communities.
Wally Koval has told us it's the thing he wishes he had done on day one with Accidentally Wes Anderson. Begun in 2015 as an Instagram account, they now have 1.5M followers and produced a New York Times bestselling book and merchandise.
Recently, Wally implemented his own advice. Accidentally Wes Anderson launched a biweekly newsletter called The 8th Post. Here's how they explain it:
"7 days/week we post on our Instagram Feed – but we're saving the best for you! Every other week we will share an '8th Post', showcasing an amazing photo & story you won't see on IG!"
No matter if you started on rented land years ago or today, it's time to think and document a plan on how you'll help your content business audience make the migration.
@AccidentallyWA launched an exclusive newsletter to convert followers from its big @Instagram audience into its email database, moving them from rented to owned land. #ContentEntrepreneur
Click To Tweet
Tilt Advice
Your move-to-owned land plan should have two general components: 1. What do you want your audience to do? 2. What will motivate your audience to do that?
What do you want your content business audience to do?
In many cases, you ultimately want your audience to provide their contact information, especially their email address. It gives you a direct way to reach and connect with them, something you don't have with your fans, followers, and viewers on social media.
If you think that's too big a leap for your audience, start with a smaller goal: Get them to visit your website. While you still won't be able to reach them directly off-site, you will learn more about them, from their location, on-site behavior, and more. Through retargeting pixels, you also can reach them on other sites they visit through digital advertising.
If subscribing is too big a leap for your audience on social, get them to visit your website. #contentbusiness #conversion #creatoreconomy
Click To Tweet
What will motivate your audience?
Here's where you put on your creative thinking cap. What can you create or offer that will entice your audience to click on a link or fill out a form with their contact information?
You can look at this in a few ways. 
First, you can promote your owned sites and design your content to convert your audience from third-party platforms to your platforms.
Incorporate calls to action (CTA) in your social media descriptions. Blippi, the YouTube channel with educational videos for kids, includes its website in the channel's about tab.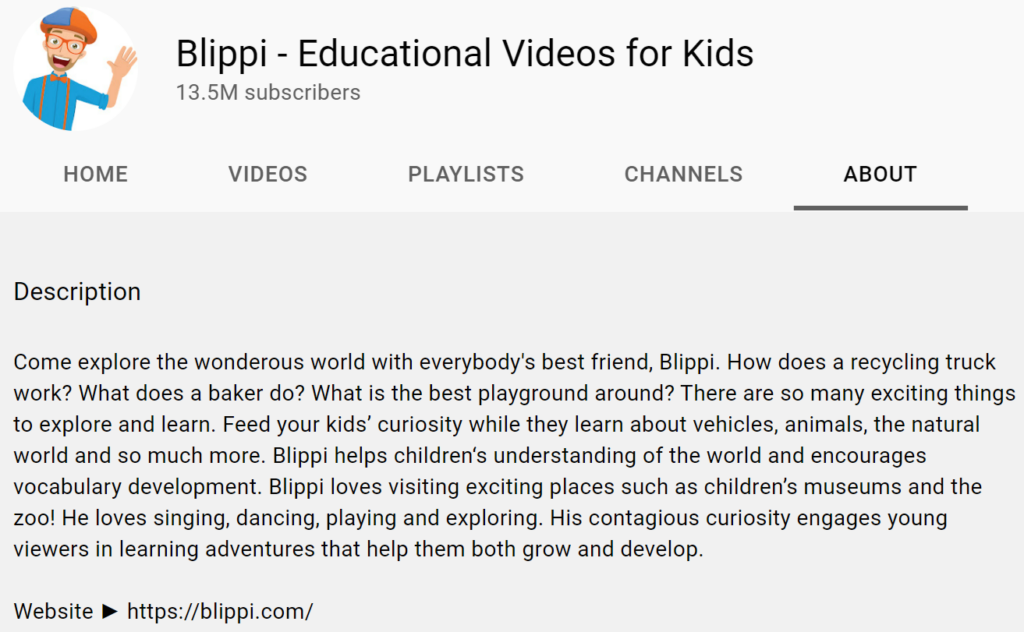 To move traffic from social, publish an excerpt on social and link to your site for the longer story, video, etc. That's what tl;dr Marketing does on Twitter: "New Report Shows that Facebook and YouTube Lead the Way as Key Sources of News Content … https://tldrmarketing.com/social-media/new-report-shows-that-facebook-and-youtube-lead-the-way-as-key-sources-of-news-content/…"
Second, you can use your existing content format or repackage available content. That's what Accidentally Wes Anderson is doing. They simply added another "day" of Instagram posts (same content type) and release it in an exclusive email (new format).
Third, go deeper and create entirely original content or make a special offer that will motivate your audience to convert. For example, if you have an Instagram account focused on thrift-store fashion images, you could create a digital guide on the best tips to buying the good stuff from second-hand stores. To download the guide, visitors would provide their email addresses. Or you could host a private online event where the price of admission is an email address and/or mobile phone number.
Charlotte Labee, who grew a large audience on Instagram, includes a free e-book as an incentive to subscribe to her newsletter.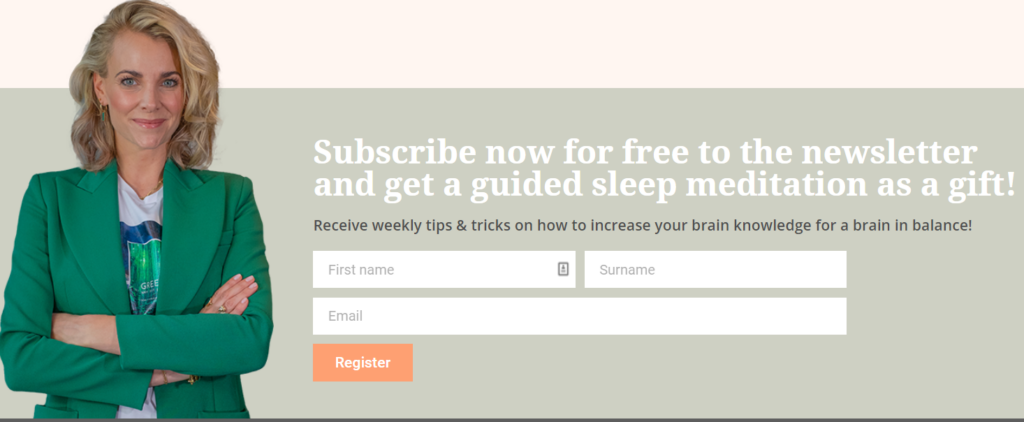 Your options are only limited by your creativity and knowledge of what your audience would find valuable enough to give you their information.
And one more thing … Don't give up if you try something and it doesn't work that well. There usually isn't a single silver bullet to making this work. Keep thinking, developing, and trying. Double down on what works the best.
Ann regularly combines words and strategy for B2B, B2C, and nonprofits, continuing to live up to her high school nickname, Editor Ann. An IABC Communicator of the Year and founder of G Force Communication, Ann coaches and trains professionals in all things content. Connect with her on LinkedIn and Twitter.