Welcome to The Tilt, a twice-weekly newsletter for content entrepreneurs. Each edition is packed with the latest news, strategies, and tactics, plus inspiring creator stories and exclusive education, all to help you create, grow, and monetize better.
---
​
full
tilt

What the Olympics Has to Teach Content Entrepreneurs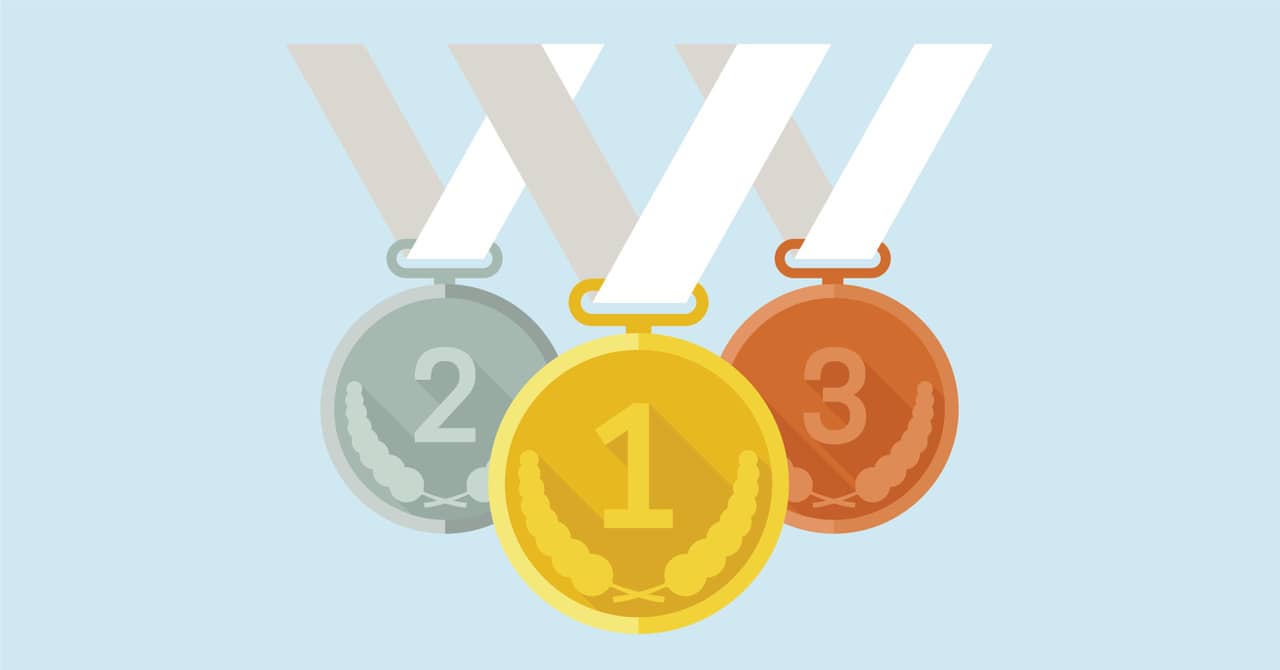 The Olympics are back, and you know what that means. It's time for story after story about an athlete who has overcome a HUGE, life-changing challenge – a devastating injury, a family member in serious trouble (health, job loss, crime) – to compete on the global stage.
Why have the Olympics become known for its storytelling? Because NBC (and other media) knows that kind of story engages audiences who aren't that interested in sports or that particular competition.
Every athlete has the opportunity to cultivate a personal narrative and brand during the Olympics, from the most well-known to the least-known. As a content entrepreneur, you can learn a few lessons from them to help your training and compete on behalf of your content business.
Here are some ideas to put your content business on the medal stand (or at least get more attention).
The Tilt Advice
1. Cheer on others
The U.S. women's gymnastics team sat in the stands to cheer on the men's competition, and the men's team did the same the following night.
Show up for other content creators and entrepreneurs in your niche and make your presence known. Give them virtual applause, engage with their content, and even tag or mention them in your content.
​Twitcher Tamer Gargour uses some of his revenue to tip other creators in his field. Julia Dina, a Twitch violinist, saw her followers soar after a mention from popular YouTuber Jacksepticeye.
2. Do your best
Doing your best is not the same as being THE best. Lauded U.S. swimmer Katie Ledecky ran one of her fastest 400-meter freestyles but came up just short of gold. It was her first loss in an individual Olympics event since 2012 in London.
Being No. 1 is nice, but you don't control all the factors that determine that. A new competitor could come along. An algorithm or two can change.
Instead, do your best. And that starts with creating your content business model, from your content tilt to an exit strategy.
Microinfluencer Rebecca Calvo felt she would never stand out in the fashion niche because so many other people did it better. But she didn't stop and eventually found a tilt that works for her and her growing audience.
3. Be memorable
William Shaner is the 20-year-old who won gold in the men's 10-meter air rifle competition. Where is he from? Rifle, Colorado. I didn't even know air rifle was an Olympic sport. But hearing that interesting tidbit of trivia on his hometown made me remember him.
What about your content business is memorable? The Tilt founder Joe Pulizzi found out early in his career that people recognized him for wearing orange. He used that as a competitive advantage when he founded Content Marketing Institute (even the snack foods at events were all orange) and continues it today.
Pick one or two things (they don't have to be life-changing or HUGE things). As best as possible, work that memorable thing into what you do, say, promote, etc. If it's a quirky fact or story, add it to your about or bio page. If it's a video that found big success, create more content around that (behind-the-scenes stories work really well). If it's a shoutout from a high-profile audience member, incorporate it into your brand partnership proposals.
– Ann Gynn
To get two more lessons, including one that involves Jordan and taekwondo and another about the Germans' clothing, read the longer story.
---
Fashion Microinfluencer Went from Medicine to Content Business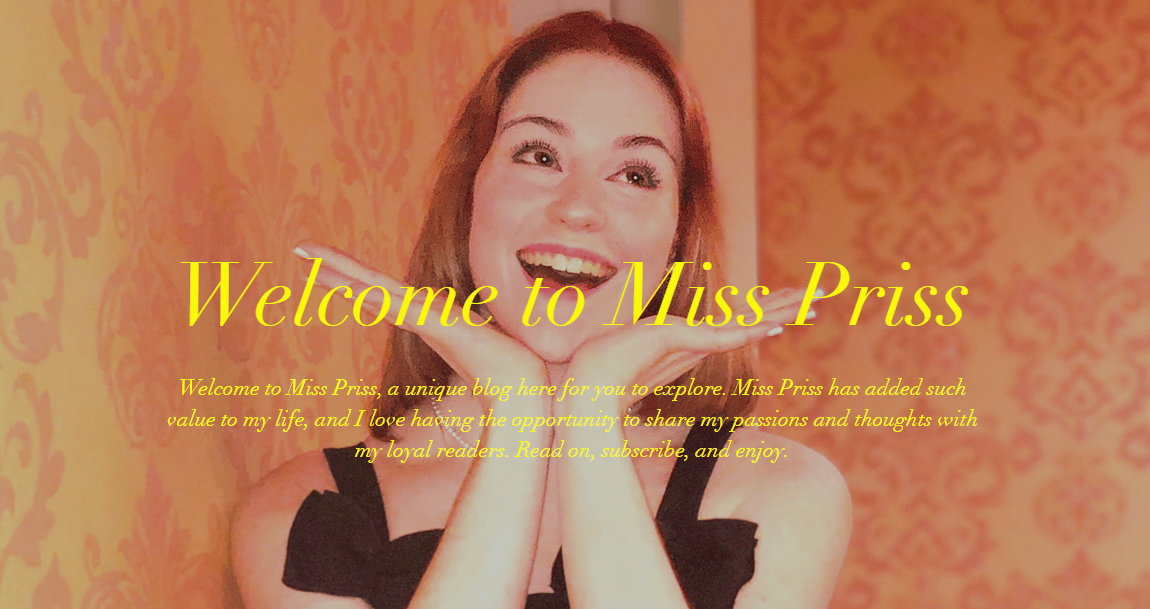 Entrepreneur: Rebecca Calvo
Biz: Rebecca Calvo and Miss Priss blog
Tilt: Prissy, particular, and rarely perfect
Channels: Instagram (14K) Blog (2K subscribers)
Rev Streams: Affiliate links, brand partnerships
Our Favorite Actionable Advice
Don't focus on others:

Rebecca pushed on to find her unique content tilt in a crowded fashion field. She didn't give up even when she envied others' results.

Create something you're known for:

She uses a consistent format in her Instagram polls, building her visual brand. That's important to capture scrollers' attention.

Get the emails:

She's built her audience to over 10K on Instagram, but she knows email addresses are what's really important to her business.
Some of the Story:
Rebecca Calvo, a 25-year-old microinfluencer with over 14K followers on Instagram, always loved fashion. In kindergarten, she curated her outfits and wore her mom's high heels.
But Rebecca chose to pursue her passion for medicine as a career. But while attending nursing school during the pandemic, she realized that the pressure of working in health care was not for her. She also began using her free time to break into the fashion influencer world and was more strategic about her content on Instagram. Then, she became an early-stage content entrepreneur.
She leaned into her distinct style, gained confidence, and found her tilt – prissy, particular, and rarely perfect. During the pandemic, she started Miss Priss, a blog that offers readers more outfit details than what's written on her short Instagram captions.
Rebecca joined a group dedicated to microinfluencers. "We share posts and ask for engagement and start to follow loops," she explains. Follower loops or 'pods' are sometimes frowned upon by the influencer community because people see those followers as inauthentic engagement boosters. But, at the same time, brands rely on follower counts to determine deals. Plus, loops aren't a quick solution. She took over a year to gain those and other followers to put her over 10K. Then, she started promoting her blog and email list, which now totals almost 2K.
"You have to treat it as a part-time job, post, and story constantly so followers will want to keep coming back for more. My most recent strategy has been my Instagram polls. I've gained over 3K followers from my daily fashion polls," Rebecca says. Her fun Instagram story polls display two similar dresses and ask viewers to choose which one is more expensive.
Once she achieved 10K followers and gained access to swipe-ups on Instagram, Rebecca shared affiliate shopping links for her followers. "I pitch a brand through DM. They look through my profile and my engagement. And if they see that I'm a good fit, they'll give me a unique code for my followers."
She applied to rewardStyle, a creator commission linking platforms that many fashion and lifestyle influencers use, and was turned down. "I upped my photos, presets, outfits, backgrounds, and edits, and they accepted me the second time after a complete account revamp," Rebecca says.
Now, she promotes outfits that are part of rewardStyle's program (now known as LTK) and earns a commission if someone shops through her affiliate link. She also has switched her Instagram account to a business platform and gained more followers.
She hopes to create more of a following and revenue on her blog as opposed to Instagram. "I hope to grow on both platforms, but as for a business and an eventual income, I think my blog is where I'll get the most of 'me' out there for brands and companies to see my world and want to collaborate with me."
– Bonnie Azoulay
All the Story: To learn why she initially didn't see a path to a fashion career, how she views comparisons to others, and her best advice for content entrepreneurs, check out the longer story.
---
​
quick
talk

Caught on … Twitter​
"If Jack wants to, he will ban your tweets. If Zuck wants to, he will hide your Ads. If Yiming wants to, he will block your Tik Toks. Founders own your content. But they don't own your email list. So start one." – Chase Dimond
​
---
​
things to
know

Money
Audiences
Tech and Tools
And Finally
---
​
we're a stan for
Sia Cooper

Workout routines, wellness tips, and the ins and outs of pregnancy are running themes throughout the website Diary of a Fitness Mommy. Its creator and star Sia Cooper grew an online following as she chronicled her weight-loss journey. She was inspired to develop a fit physique after viewing Food Inc., a documentary on Netflix. While uploading photos of her gradually shedding almost 50 pounds, the former nurse stumbled upon her new found love of blogging about health and personal training.
The Mississippi native posted a behind-the-scenes look into how she makes a living. The piece How to Turn Your Blog Into a Business notes she earns over $15K a month from selling ebooks, sponsorship deals, and Google AdSense. That doesn't even include revenue from merch and her 12-week workout and meal plans ($49 to $79 each).
Why we're a Stan: Knowing your audience is crucial to your brand identity. Sia made her content tilt something that she would want to know or do, so she targets women like her who want to incorporate fitness and health into their daily routines.
– Shameyka McCalman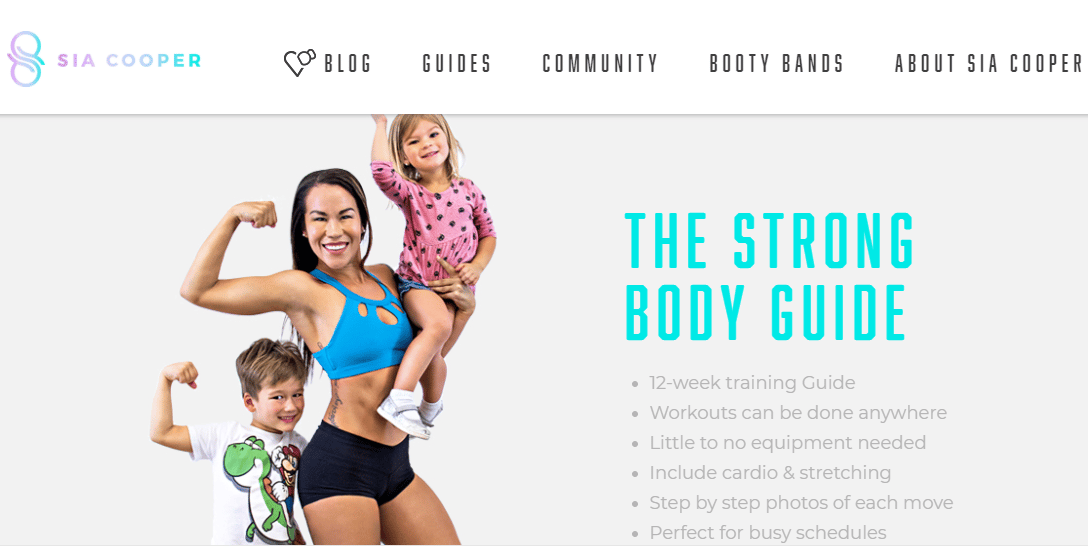 ---
​
the business of
content

In this week's Content Inc. podcast, Joe talks about how so many companies either forget or don't have a why to their content before they choose the what. This may be the biggest mistake in content marketing right now.
​
In the latest This Old Marketing, the boys once again discuss Clubhouse. One week Clubhouse is dead. The next week Clubhouse is back. This week, the social audio app seems to be booming again. Joe is flip-flopping. Robert is thumbs down.
​
---
​
the tilt
team

Your team for this issue: Joe Pulizzi, Ann Gynn, Laura Kozak, Marc Maxhimer, and Dave Anthony, with an assist from Bonnie Azoulay, Shameyka McCalman, and Don Borger.