Welcome to The Tilt, a twice-a-week newsletter, for content creators who want to be or already are content entrepreneurs. We talk aspiration, inspiration, revenue, audiences, tech, trends, and more to help your content business thrive.
---
full
tilt

Why Acquisition News is Good for All Content Entrepreneurs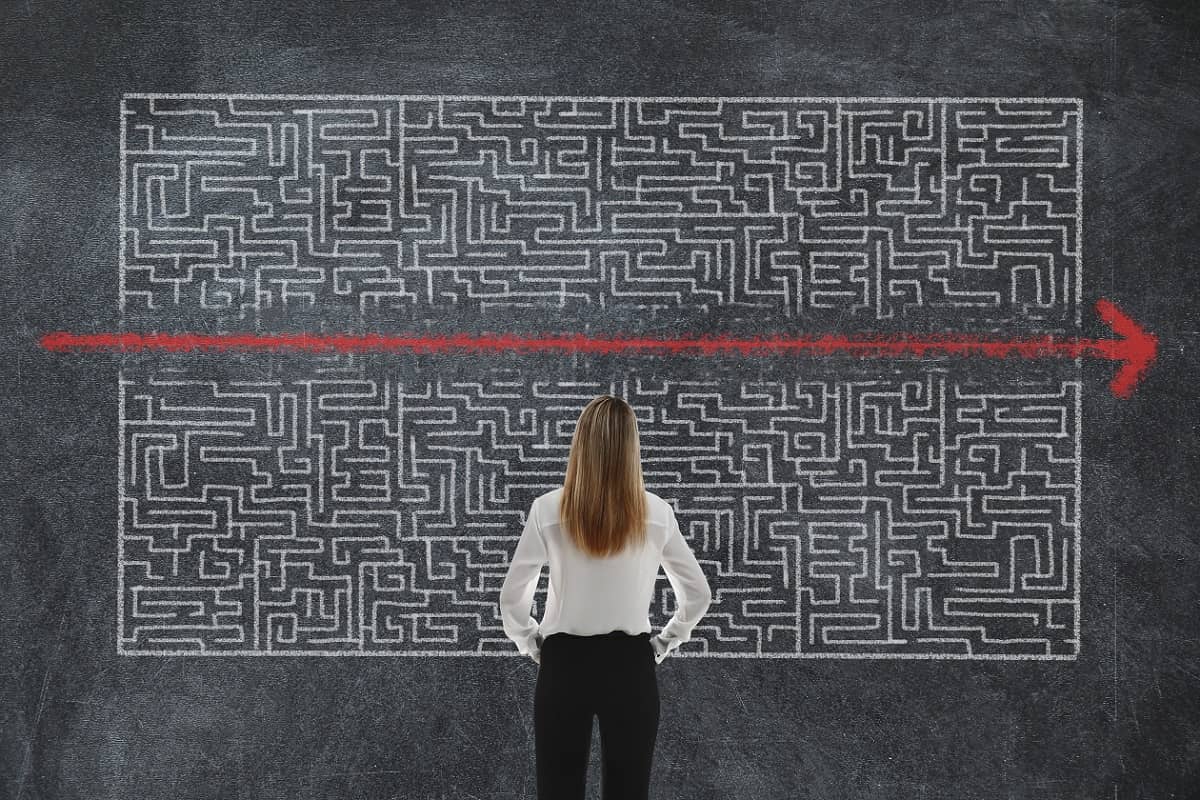 What's the news?
Acquisitions are the talk of the content business industry. Earlier this year, HubSpot acquired The Hustle newsletter in a deal valued at $27M.

Next week, DraftKings' first chief media officer Brian Angielot starts at the sports-wagering company. His job? Overseeing the company's content creation and media strategy.

What else?
It's not just big brands. In Entrepreneur, Frank Wazeter says the small business model of the future is based on audiences: "People are the product: The business model of the future puts media as its primary product. Its secondary product is the actual product/service sold."

Why does that matter?
They're all signals that content businesses designed to build and grow an audience are increasingly valuable. Businesses will be more interested in acquiring new audiences by purchasing content businesses rather than building audiences themselves.

The Tilt Talk and Advice
Why should content entrepreneurs care?
Now is the time to think about your exit plan for the business. We know it may seem odd, especially if you're just starting out. It's a must for any entrepreneur who wants long-term success.

Are we recommending you sell?
No, not at all. We're saying you should plan the ending you want. It could be years away, but knowing your destination allows you to make decisions to move you along that path. You'll be more deliberate in what you do and why you do it.

What exit options should be considered?
You have several overview options: (1) Pass it down to a family member; (2) Merge with another company; (3) Sell and continue to work in it; (4) Sell and leave it; or (5) Sell a stake to an investor or partner.
What are unique exit challenges for content entrepreneurs?
Often, you are synonymous with the content brand. That means it's even more important to think now about your end goal. Detail what will make your business most attractive in achieving that result (and that might include a name evolution.)
What else?
The value of your content is in your audience, not a product or physical assets (real estate, equipment, etc.). That can feel trickier to value, but it's still all about revenue and profit. Bigger content-based businesses may get 1.5x to 2.5x revenue. Smaller businesses can be valued per subscriber or number of downloads over a certain period.

The most important thing? All value comes from the audience in one way or another.
What should a content entrepreneur do today?
Here's Joe's advice:
Write down your vision of what the business should become. (Dream as big as you want.)

Detail your preferred way to exit the business.

Pick the date to achieve that goal.

Then, every day read your vision, exit plan, and achievement date. It should serve as the basis for all the decisions you make about your business.
– Ann Gynn
To learn more about the impact of the acquisitions and planning your exit strategy, read the longer story.

---
Duo Jump for Koo Koo Kanga Roo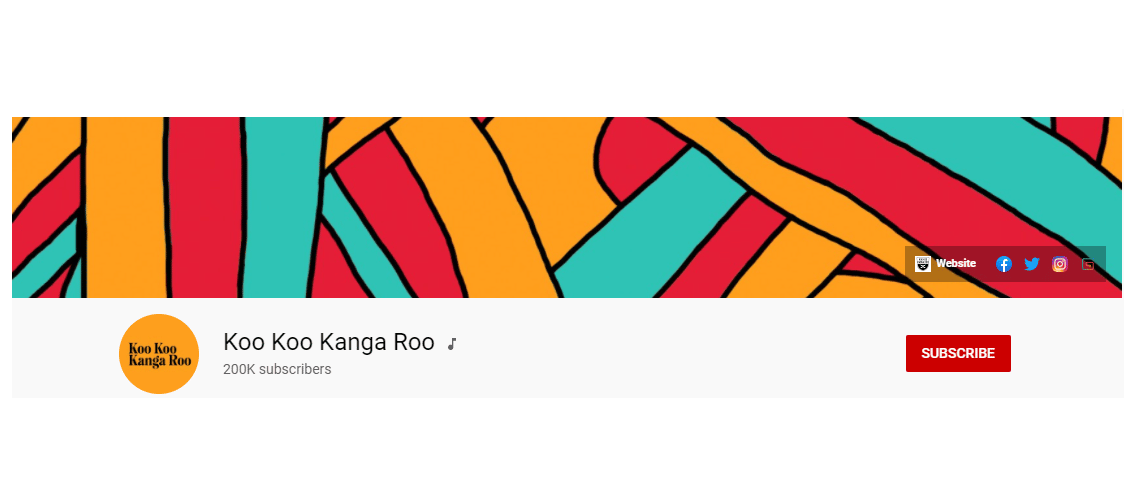 Entrepreneur: Bryan Atchison and Neil Olstad
Biz: Koo Koo Kanga Roo​
Tilt: Interactive dance music that appeals to bargoers and grade-school kids
Channel: YouTube Subscribers: 200K Total Views: 139M
Rev Streams: Shoutout videos, custom livestream shows, livestreams (tips), merch, brand partnerships (and live shows)
Marketing Mix: Organic and fluid, word of mouth
The Tilt's Favorite Actionable Advice
Be flexible:

The duo evolved their idea, which now appeals to the nightclub crowd and grade-school kids.

Find your own twist:

Take the cool thing you like and make it yours.

Don't focus on quantity:

They switched from doing a new video every two weeks to publishing three videos in a year. The three videos did better than the others.
Some of the Story:
Koo Koo Kanga Roo's YouTube channel has racked up more than 139M views. And with hit dance-along videos to high-energy songs such as Dinosaur Stomp or All I Eat Is Pizza, the Minnesota-based duo's top 10 most popular uploads have between 2.9M and 26M views.

But despite the numbers, the band, which launched its YouTube channel in 2008, has never gone viral, and its creators are fine with that. Instead of dealing with the stress that comes with trying to top a viral success, they can just keep delivering content that connects with fans.

"At first, I used to think that, 'Oh my gosh, we haven't had this success in this way because that's what you're programmed to want and do,'" says Bryan Atchison, half of Koo Koo Kanga Roo. "And now, I'm loving it. I'm so happy that nothing pops up huge and we are slow burning."

But business isn't quiet. They have a robust merch site, deals with brands like Panera, Intel, and GUM Crayola. And when live shows weren't possible, they turned to custom livestreams, personal shoutout videos, and more.
– Sarah Lindenfeld Hall
All the Story: To learn more about Bryan Atchison and Neil Olstad, the content entrepreneurs, and Koo Koo Kanga Roo, the content business, check out the longer story.
Know a content creator who's going full tilt? DM us or email ann@thetilt.com.
---
​
quick
talk

Caught on … the web
"The dynamics of influencer strategy are fragmenting in an interesting new way"

–

Mark Schaefer

​
​
---
​
things to
know

Money
Audiences
Tech and Tools
And Finally
​
---
​
we're a stan for
The Newsette

In 2015, Boston College sophomore Daniella Pierson thought writing her own publication might be the differentiator she needed to succeed. "I was like, well, if my GPA and references aren't going to get me to Conde Nast or Hearst, then maybe if I start my own publication that will help me stand out," she tells CNBC Make It.
And that's why she launched The Newsette, a daily newsletter with business, fashion, beauty, and tech news, accompanied by a conversation with an incredible woman. Daniella says she wants the newsletter to make the women who read it "feel inspired, powerful, and informed every morning."

Newsette has generated over 500K subscribers, mostly between the ages of 18 and 35, and $6M in revenue since its launch, according to CNBC.
Earlier this year, The Newsette offered a $10,000 finder's fee to any of its subscribers who referred someone who was hired onto the team. (The company was adding four employees to its seven-person team.) "We want to tap our community to actually help us grow because we value our community's opinion, connections, and networks so much," Daniella says.

Tilt Takeaway: We like The Newsette's decision to focus strictly on the newsletter product. Its website is strictly a subscription landing page. Though it set up social media platforms, it hasn't posted in a while and doesn't include social links anywhere.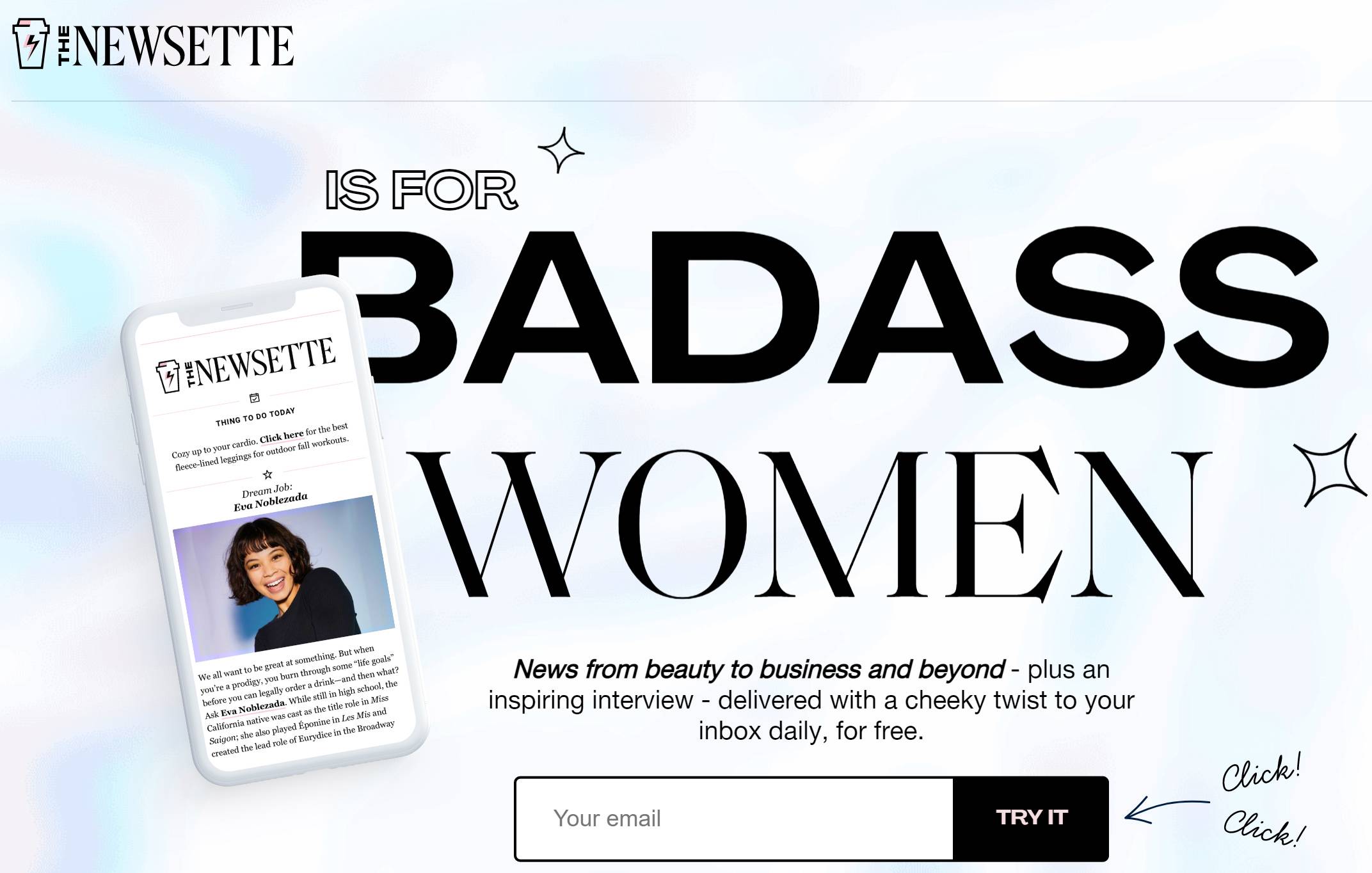 ---
​
the business of
content

Content entrepreneurs must diversify revenue…now. Hear what Joe Pulizzi, founder of The Tilt, has to say in his weekly podcast, Content Inc. (It's worth the five minutes.)
In the latest This Old Marketing, Joe and Robert Rose talk about research that says Instagram is trending down for kids and the long-term implications.
​
---
​
flex your
tilt

We're launching this feature soon. But we need your help. Let us know who to feature (self-nominations are encouraged). Use #TheTilt. DM us. Or email Ann@TheTilt.com.
​
---
​
the tilt
team

Your team for this issue: Joe Pulizzi, Ann Gynn, Laura Kozak, Dave Anthony, and Mackenzie Pippin, with an assist from Sarah Lindenfeld Hall

​
---
​
we need your
help

If you create content, please complete this 7-minute survey and get a chance to win some Bose Soundlink headphones.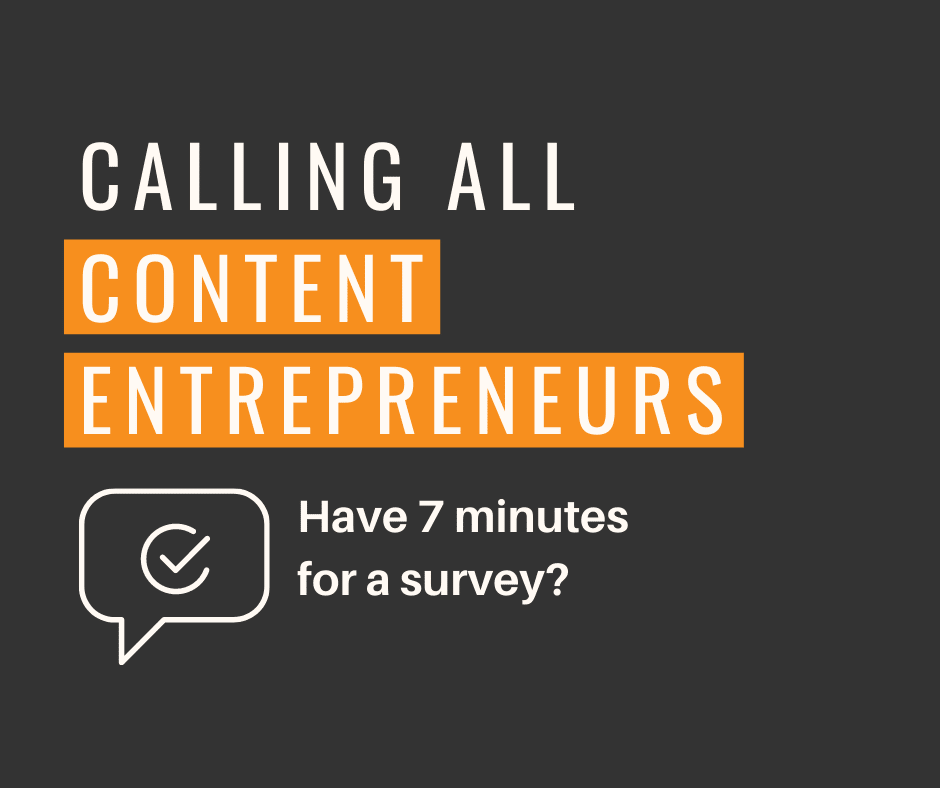 ​
---
​