Entrepreneur: Brynta Ponn
Biz: Brynta Ponn
Tilt: Body positivity
Primary Channels: Instagram (85K), TikTok (48.6K)
Time to First Dollar: 3 to 4 months
Rev Streams: Sponsored posts, some speaking opportunities (She has kept her full-time job in marketing.)
Our Favorite Actionable Advice:
Pay attention to others: Monitor what other creators in your niche do. Stay updated on new features and promotions on your primary channels.
Put down the phone: Don't constantly check your feeds, comments, or analytics. Brynta says while creators often think they must go, go, go, it's important to take breaks.
Be versatile: Though niches are important, don't let them restrict you too much. Be as versatile as you can within your content tilt, which will seem more authentic and less boring for your audience.
The Story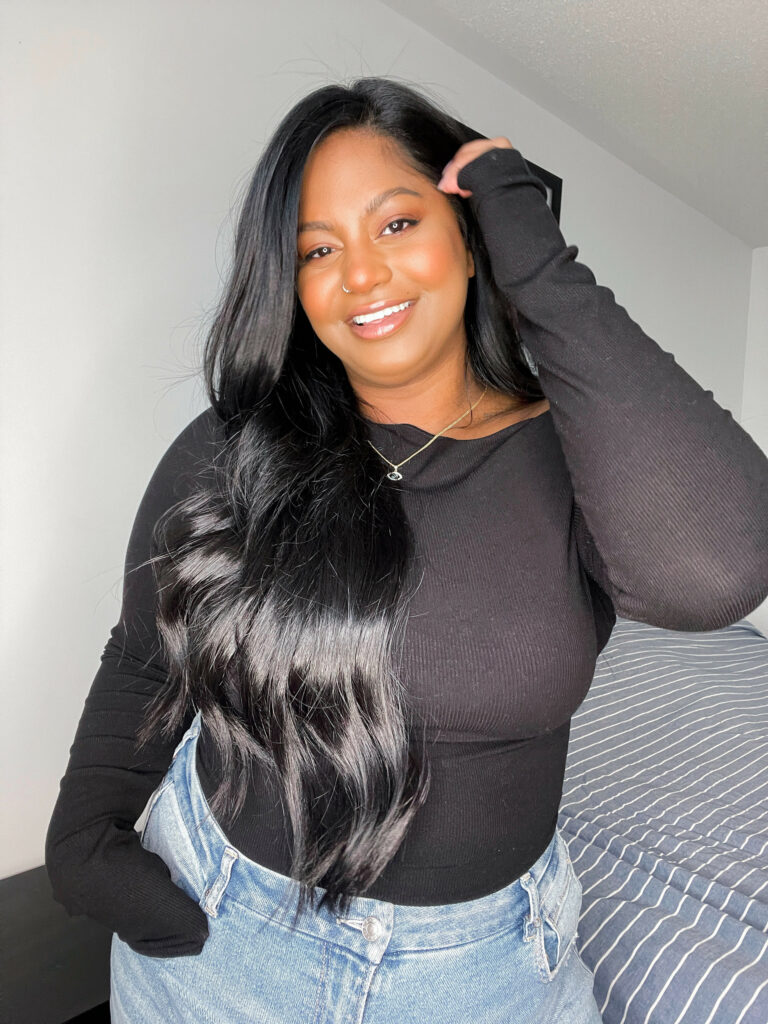 "Life is too short to spend it at war with your body," Brynta Ponn writes in her Instagram profile. And she should know – it's what she's spent much of her life doing, starting at the age of 11. "That was the age I fainted from starving myself," she says.
Fast forward some years, and not much had changed when she got engaged in January 2020. Her focus was on getting as skinny as possible for her wedding dress, and she lost weight and gained it back. But that fall, as she shopped for her dress, she had an epiphany.
Shopping for a wedding dress, @BryntaPonn had an epiphany about body positivity. Now, it's her #ContentBusiness. #ContentEntrepreneur #CreatorEconomy
Click To Tweet
"I sort of had this monumental experience of body neutrality for the first time in my life where I just enjoyed the experience, bought a wedding dress, felt really good about the dress and the experience, and didn't think about my body. Then I started applying that to other aspects of my life as well," she says.
She had been dabbling in content creation with journal-like posts and now realized she had an important message to share – encouraging others struggling with negative thoughts about their weight and body. As a Canadian-born South Asian woman, she also knew she had a unique perspective to share. "No (other body positivity content creators) really had my experiences when it came to body image," she says. "I just wanted to tell my story."
Becoming a professional creator
Her content quickly resonated on both TikTok and Instagram. Within three to four months, Brynta had earned her first dollar for a sponsored TikTok post from a lingerie brand. When the brand reached out, she says, "my first instinct was immediately nerves, like, 'Is this legit? … Is this real?'" It was definitely real – and it was the first of more deals to come.
Four months into @BryntaPonn's body-positive #TikTok content, she landed her first #sponsoredpost from a lingerie brand. #CreatorEconomy #ContentEntrepreneur
Click To Tweet
Shine Talent Group asked her to speak at its The BodCon 2021, a large-scale, celebrity-studded virtual event series and podcast that focuses on body confidence, body positivity, and self-love. That sparked more interest from sponsors. Brynta later signed with the Shine agency, a step creators often take to build their brands and businesses.
"I was really on my own, sending emails out to brands and doing that administrative work behind the scenes on my own," Brynta says. "I really wanted to learn about what it would take for me to look professional to brands so they would want to work with me and take me seriously."
Drawing in revenue and trolls
@BryntaPonn was doing all her pitches to brands until she signed with an agency to help her look more professional and attract more brands to take her seriously. #CreatorEconomy #ContentEntrepreneur
Click To Tweet
Today, her content business revenue comes from sponsored posts and, on occasion, speaking gigs. Brynta also works full time in marketing. Her feed is a mix of body positivity thoughts, fashion, and snapshots of her life. Her dog is a supporting character, and she recently shared that she called off her wedding.
Being vulnerable – even naked sometimes – can trigger trolls to comment or send messages about her appearance. One TikTok shows her dancing to comments that say "just lose some weight" and "you're too big to wear that."
She sometimes uses their words in her posts when she publishes a comedic response. "It's more digestible for people," she said of using humor as a tool. "It's exhausting to be vulnerable and emotional all the time. As much as I love that content and being authentic and putting it out there, sometimes you just want to make light of a situation, especially with somebody who is trying to make the situation negative."
The trolls remind her, she says, there's still plenty of work to be done in the body positivity space. She's glad she can be a voice for others out there. "It turns the tables," she says.
Going forward, Brynta is excited to speak again at The BodCon 2022 virtual conference Feb. 27 hosted by creator Sarah Nicole Landry. And she's hoping to take her content business full time and find other ways that allow her to be creative and make money.
As she's quickly built her content business, here's what's worked for Brynta:
Pay attention to what works
Track what other creators are doing and what social media platforms are promoting and developing. It matters "what the algorithms are doing, what the brands are saying," Brynta says. She points to Instagram's Creators handle, which announces new features on Instagram and highlights the work of successful creators. "Listen to them. Try them out," she says.
Put down the phone
Newbie creators might feel like they need to constantly check the latest analytics or comments on their phones. Put it down, Brynta advises. "Your initial reaction is going to be go, go, go, go, go. Make time for breaks."
When you put your phone down, be purposeful and mindful of what you choose to do with that time, she says. It's important for your social feeds and your physical and mental health. "You don't want to oversaturate what you're doing or your page," she says.
For her part, Brynta uses the time to read, placing books strategically around her home so there's always one within reach, and plays with her dog. She limits the time she sits.
Don't box yourself
Niches are important but don't box yourself in. "Try to be as versatile as you possibly can within a niche," Brynta says. "That will seem the most authentic, and it will be less boring for everybody."
#ContentEntrepreneur Advice from @BryntaPonn: Be as versatile as possible within your niche. That will be the most authentic and less boring. #CreatorEconomy
Click To Tweet
Brynta's focus is on body positivity, but that's not her only content push. She also posts about hair care, fashion as a plus-size woman, makeup, skin care, and "way too much about my dog," she says.
She thinks of her Instagram feed as a journal or running conversation with her girlfriends. Similar lifestyle creators should ask themselves what they would talk to their friends about. "Put it out there and see how it resonates," Brynta says.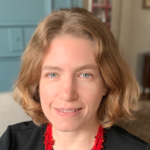 Sarah Lindenfeld Hall is a longtime journalist, freelance writer, and founding editor of two popular parenting websites in North Carolina. She frequently writes about parenting, aging, education, business management, and interesting people doing remarkable things.