Life coach Tim Storey has worked with the likes of Oprah Winfrey, Robert Downey Jr., and Kanye West. He's seen the ups and downs of fame, and, he says, content creators aren't immune to it. Now he is using his expertise to help the mental health of creators.
Through his partnership with XSET, an esports and gaming lifestyle brand, Tim works as a mental health and well-being advocate and resource for the organization's roster of Twitchers, and other talent, employees, and athletes. While he has collaborated with the most famous people and the top streamers in the world, his work began in inner cities across the globe with people who had little to call their own.
"The thing I've learned over all these years is that as humans, we all have our flaws, our faults, and our failures," Tim says. "And on the celebrity side, it seems like everything is more amplified, and also with social media because people can look into your window a lot easier."
All humans have flaws, faults, and failure, but it's amplified for creators on #SocialMedia, says @TimStorey, life coach to celebrities and #Twitch streamers (for @XSET). #CreatorEconomy
Click To Tweet
Human being vs. human doing
As he talks and works with streamers, Tim, author of The Miracle Mentality, sees a variety of obstacles that can set back their overall well-being, especially as they begin to make it big.
Many creators didn't chase celebrity when they launched their first stream or TikTok. For example, in the gaming world, a lot of creators simply started streaming because they loved Fortnite, League of Legends, or some other game.
But fame can come quickly and unexpectedly in the business of content creation. When views skyrocket thanks to a viral post or a surprise mention from a top influencer, creators can swiftly gain celebrity status on a platform and beyond.
That sudden change often leads them to have unrealistic expectations of their new status. "What I see in many of the people that I deal with is the major let down of, 'I thought the view would be better on top of this mountain,'" Tim says.
The hamster-wheel nature of a creator's work also can take its toll, as they worry taking even a single day off from streaming or posting could set them back in an irreparable way, Tim says.
The hamster-wheel nature of a creator's business takes a toll. Creators think taking a day off could set them back irreparably, says @TimStorey, author of #TheMiracleMentality.
Click To Tweet
The excitement of doing the work can quickly turn into an addiction. "You go through withdrawals," he says. "People become human-doings instead of human-beings … When you become a human-doing, life starts to get very messy."
Tim counsels creators to consider both their mind and their motives when they stream or publish on any platform. "Is it to become popular? To become a celebrity or to become famous? To get more followers than someone else? Or is it because you enjoy it, you like it, and you feel like you're really identifying and helping people?" he says. "When you're in the right place with your motives, it brings more of a calm because things come and go."
Path to better well-being
Even when creators know their motive and mindset, they can still go off course, especially when they compare themselves to others. As Tim says, "There's nothing wrong with wanting to excel and do well, but, again, from the mental health side, [with] your psychology and emotional well-being, you've got to keep checking yourself. What is your motive?"
Here's what Tim recommends content creators do when they need to refresh.
Wake up
You can get so busy in your life that a little mess turns into madness – a chaotic state where your emotional well-being isn't right and your priorities don't align with who you really are.
Take notice of what's messy in your life to head off the struggles that come when you don't pay attention. In other words, don't let seemingly small things fester – whether it's just feeling tired or dreading a new project or collaboration. "Becoming awake is becoming conscious and really paying attention," Tim says.
Ask yourself: "Am I being who I really am?"
Notice what's messy in your life to head off struggles that come when you don't pay attention, says @TimStorey, life coach to Twitch streamers and more. #CreatorEconomy
Click To Tweet
Take inventory
Take stock of different aspects of your life – mindset, physical health, family, and social life. On a scale of one to 10, rate how well each one is going. It's an exercise Tim regularly does with his one-on-one clients. "That allows me, as a life coach, to really help locate what's happening in someone's life," he says. "But you can do (the rating test) in your own life."
Take stock of your life. Rate (0 to 10) your mindset, physical health, family, and social life. Want to make any changes? Exercise from @TimStorey. #CreatorEconomy
Click To Tweet
Partner with the right people
"When you're feeling weak, you need someone that's stronger," Tim says. Partner with power.
Look for people who can provide emotional support and are living a lifestyle you would like to emulate, not just on a professional level. "If you feel like you're void of peace, look for someone who has peace," Tim says. "If you're void of joy, look for someone who has joy. If you're struggling with addiction, find someone who has overcome addiction."
Set the right principles
The world is full of inspirational quotes, poems, or religious texts – from the work of Maya Angelou to a Buddhist saying or a Bible verse. "Depending on your culture, your background, your spirituality, find things that are really your guideposts," Tim says. "There are so many beautiful things out there as far as quotes, sayings, prayers, anthems that we can put in our mind and put in our heart that helps us to have the right principles to stay on course."When things get too hard and mental health struggles take over, find the right therapist, psychologist, or psychiatrist. But, to creators in the trenches, Tim shares this pep talk: "The key for any gamer or anybody in this space is to realize that you don't have to sit in your setback or settle in your setback," he says. "No matter what your setback is, there is a way to have a comeback."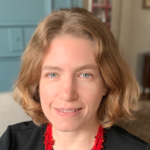 Sarah Lindenfeld Hall is a longtime journalist, freelance writer, and founding editor of two popular parenting websites in North Carolina. She frequently writes about parenting, aging, education, business management, and interesting people doing remarkable things.