Entrepreneur: Chris Ducker
Biz: Chris Ducker
Tilt: Youpreneur – building a business based on you, your expertise, and the people you want to serve
Channels: Youpreneur Summit; Rise of Youpreneur; YouTube (14.5K); Instagram (32.8K); Facebook (25K)
Rev Streams: Book, podcast, event, speaking, coaching
Our Favorite Actionable Advice
Stick with email: Chris continues to focus on email as his base. He also keeps it fresh with new content delivered to inboxes weekly.
Do your PR: His goal is to guest on at least three podcasts every week. He looks for podcasts with at least 25 episodes.
Don't obsess on analytics: He doesn't optimize his content for search engines. Yet, 73% of his website visitors come from organic search.
Building a content-first business
Years before he coined the term "youpreneur," Chris Ducker already was a successful entrepreneur of brick-and-mortar businesses. In 2008, he launched a call center in the Philippines. A couple of years later, he opened a company that connects entrepreneurs with virtual assistants.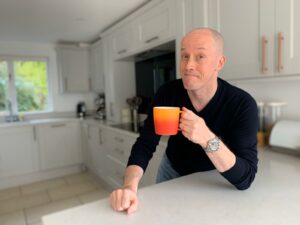 But in between, Chris ran out of steam. He was diagnosed with acute exhaustion, dehydration, and a back injury that demanded surgery. It was a red flag that the serial entrepreneur needed to make some changes and slow down. And he did, blogging and podcasting about his journey as a burned-out entrepreneur – and quickly discovered the potential of building a business based on his own abilities, interests, and personality.
Within a year, with little marketing other than guest appearances on a few blogs and podcasts, he had close to 6K people on an email list and had amassed 200K or so podcast downloads. "It became really, really clear to me that folks were interested in the journey I was taking," he says.
@ChrisDucker had 6K #emails and 200K #podcast downloads in his 1st year. His topic? His journey as burned-out #entrepreneur. #creatoreconomy #TheTilt
Click To Tweet
Growing an online audience
Today, Chris, who is based in England, has three seven-figure businesses, a podcast with close to 8M downloads and more than 100K followers on social media, 75K email subscribers, and top-selling books. Known for his upbeat, practical, and inspiring approach to business development, he's helped content creators across the globe like himself become so-called youpreneurs.
"Every youpreneur is a content entrepreneur and every content entrepreneur is a youpreneur," says Chris, who coined the term in 2015. "It's about building a business that [isn't] reliant on you, but based on you, your expertise, and the people you want to serve. Creating the content is at the very center of everything that the youpreneur does."
Every content entrepreneur is a 'youpreneur." Build a business based on you, your expertise, and the people you want to serve, says @ChrisDucker via @slindenfeldhall.
Click To Tweet
To grow his content business, Chris has relied, in large part, on that email list that he continues to build and keep fresh. Subscribers who sign up on his website get a weekly digest from him based on the particular stage of their business. Paid ads on Instagram or Facebook are only used to grow that email list.
Chris also does some public relations. He seeks at least three opportunities each week to be a guest on other podcasts. 'It's like a seal of approval," he says. He looks for podcasts with at least 25 episodes, a sign that they likely have a decent following.
Expanding content creations
Over the years, he's added more content and services to his offerings, including conferences and speaking engagements, coaching, and books. Among them is Rise of the Youpreneur, which came out in 2018. He's also launched live events on social media platforms and additional training opportunities for his followers. But his Youpreneur FM podcast, where he's recently covered topics about the importance of work-life balance, creating content your community will love, and how to beat competitors, remains a first love.
"I like being behind a microphone," Chris says. "You don't have to worry about anything at all other than the words that are coming out of your mouth."
And for any content creator, Chris says, the key is starting conversations – to grow followers, views, and, ultimately, a business. "Without conversations, I can't build rapport. If I don't build rapport, I can't gain trust. And if I don't gain trust, I'll never sell anything to anyone," he says.
Here's what's worked for Chris as he's built his own content business.
Stop analytics obsession
Don't ignore them, of course; they do provide some key insights, Chris says. But he never obsesses over them. He also doesn't create content for search engines or worry about keywords. "I create content for my audience," he says. "I worry about impact with the content that I create."
In 2020, according to his Google analytics data, 73% of all visitors to his website landed there from organic search. And it's likely most of those visitors pulled up content created long before 2020, he says. It was just another reminder about the importance of building a portfolio of content over time that resonates with readers long after it's launched.
Don't obsess about #analytics. @ChrisDucker doesn't write for SEO, but 73% of his site traffic comes from organic search via @slindenfeldhall. #SEO #QualityContent #TheTilt #ContentEntrepreneur
Click To Tweet
Don't be a renter
While some content creators run their business entirely on social media platforms, Chris recommends against the practice. Use the platforms, but don't rely on them, he says.
"If you build a massive YouTube channel where you've posted hundreds of videos and you have a half million people who follow you, but you haven't converted them onto an email list, ultimately what you're doing is building your home on rented land," he says. "And that is a very, very dangerous entrepreneurial activity."
YouTube is a great search engine and video storage facility. But when he posts a video on YouTube, he always embeds it into his website. "When we talk about those videos online and we link to those videos online, we never link to the YouTube video. We always link to our own websites," Chris says. That way he has more opportunities to capture viewers' emails, so they can opt in to those weekly digests and other marketing materials he might send out.
Use your own name
Instead of coming up with a brand name, Chris sees plenty of benefits in simply operating under your own. "Our goal as content entrepreneurs is to become somebody's favorite; that's it," he says. "That's the gold standard. Become their favorite podcaster, their favorite YouTuber, their favorite live streamer, their favorite author, their favorite speaker. And so, for me, I'm going to do it under my own name."
That strategy paid off when Chris transitioned from talking mostly about virtual assistants and outsourcing to personal branding and youpreneurship. "When I made that pivot, the bulk of my audience pivoted with me because they were already on my side," he says.
Be patient
"It's not an overnight gig, get rich quick scenario," Chris says of content entrepreneurship. "You've got to be in this for the long-term."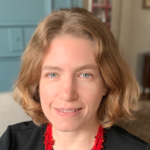 Sarah Lindenfeld Hall is a longtime journalist, freelance writer, and founding editor of two popular parenting websites in North Carolina. She frequently writes about parenting, aging, education, business management, and interesting people doing remarkable things.