Entrepreneur: Peggy Smedley
Tilt: Internet of Things influencer and futurist
Primary Channels: Online radio show/podcast (115K weekly listeners)
Other Channels: Twitter (29.4K), LinkedIn (6.8K followers)
Rev Streams: Advertising, sponsorship packages
Our Favorite Actionable Advice
Go to your non-niche flock: When Peggy hits the wall, she reaches out to her network that isn't in her field or industry for some out-of-box ideas.
Be ready to adapt: While structure is important to a content business, don't be so rigid that you can't adapt when things change or address disruptions.
Have a go-to reminder of why: When Peggy sometimes questions why she is doing something, she uses this affirmation: Nothing happens without a dream. It serves as a reminder of her why.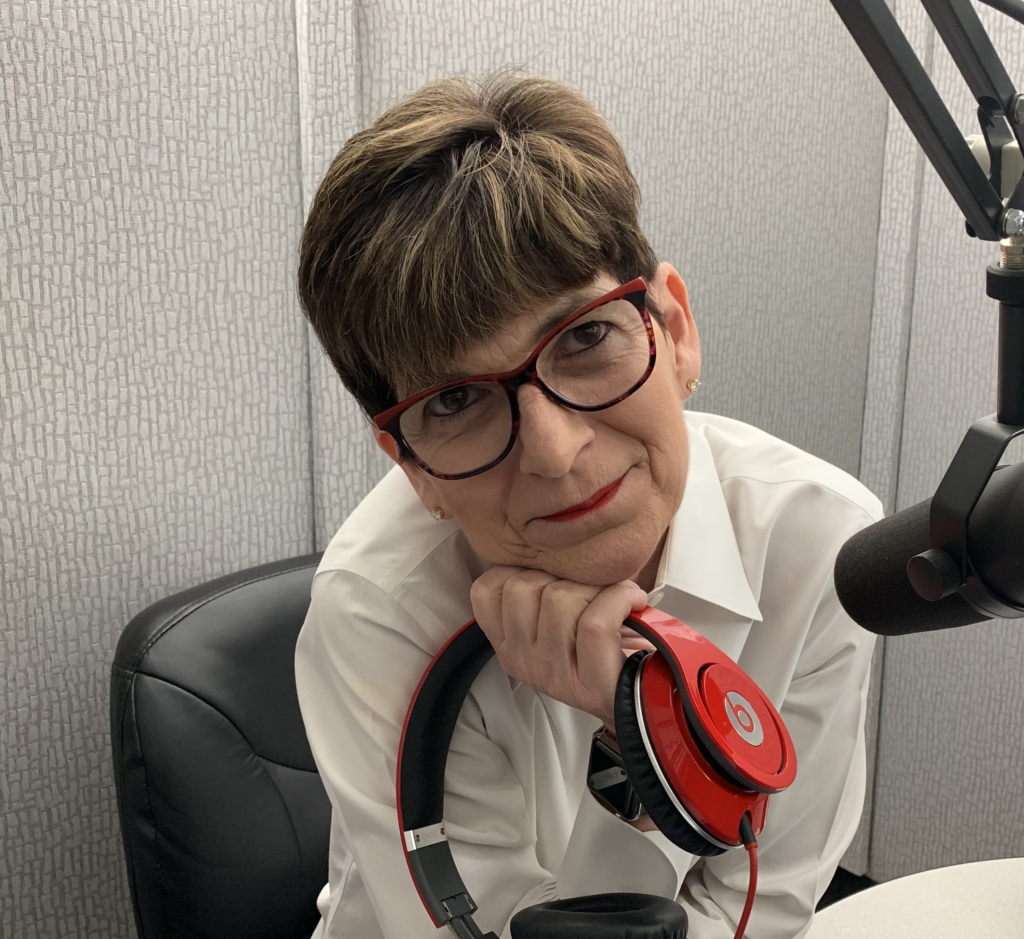 The Story
Peggy Smedley worked her way up through male-dominated industries – reporting on sports, then petroleum and manufacturing, and eventually launching a magazine about technology.
Along the way, she honed her knowledge and ability to explain complex topics – qualities that eventually prompted her to expand her thought leadership from the printed page and the conference stage into internet radio and podcasting.
"A salesman came to me and said, … 'You explain very complicated subjects to people, in a very easy-to-understand way. You should actually do a radio show,'" Peggy says.
She didn't know much about radio. But neither did she know much about petroleum and manufacturing when she started writing about those industries. She launched The Peggy Smedley Show in 2008. Today, it boasts more than 700 episodes and 115K listeners each week. It airs live on Tuesdays and is available via podcast on Thursdays.
@ConnectedWMag didn't know much about radio when she launched The Peggy Smedley Show in 2008. Today, the content entrepreneur attracts 115K listeners each week. #ContentBusiness #Podcasting
Click To Tweet
"Everything I do, there's a passion about it," Peggy says.
Entrepreneur goal: Have a positive impact
The show focuses heavily on the Internet of Things, digital transformation, construction, manufacturing, transportation, supply chain, and sustainability. Recent topics include a dive into waste and the climate crisis and the impact of ransomware on businesses.
Peggy also is president of Specialty Publishing Media, which has two digital publications, Constructech and Connected World. And she's authored two books – Sustainable in a Circular World and Mending Manufacturing: How America Can Manufacture Its Survival.
The popularity of her podcast comes thanks to her nearly three decades in the industry and her reputation in it as a thought leader. "The key to all of this is longevity," Peggy says. "If you look at the market, a lot of people come and go. They don't stay in the same market. I've been doing this for so long; I know a lot of people. And I stay true to what I do. I believe in what I do."
For her, the goal is to have a positive impact on her listeners – educating them and encouraging them to do better. And that keeps her going. "I like to think that I did something that impacted people," she says. "All of these things we're doing, that's the part that makes the difference."
Peggy shares some helpful advice for burgeoning podcasters and content creators.
Tech influencer Peggy Smedley's long-running radio show works because she strives to have a positive impact on her listeners. @ConnectedWMag #ContentEntrepreneur
Click To Tweet
Be true to yourself
Ask yourself what you like and what you're good at. Then recognize what you can do, and do it. "We're only limited by our imagination," Peggy says. "Don't limit yourself. Don't let anyone tell you that you can't do it. You're only stopping yourself … We shouldn't let anybody define who we should be."
Stay flexible
Rigidity will hold you and your business back. "You've got to be willing to change on a dime," she says. "We kind of get set in our own ways … But in this digital world that we're in, things change, and you have to be able to change and react to disruption."
As you deal with change, Peggy counsels staying positive. "It's very difficult because emotionally, we're torn. We've got to do this and that. We've got a lot of spinning plates," she says. "There are times you don't want to keep that smiling face going, but you know what? You need to do that."
Build a strong network
Throughout her career, networking has helped Peggy build and grow her successful content business. But don't limit your connections to people in your niche, she says. When Peggy hits a wall, she'll go to her network of women in other industries for some out-of-the-box ideas.
"If you go to somebody else in a different industry, their way of thinking will be totally different from yours," she says. "We always go to our own flock. But sometimes we need to have people at different stages and ages in our circle that we can [go to for] advice."
When @ConnectedWMag hits a wall, she taps into her network of women in other industries because their thinking will be totally different from hers. #ContentEntrepreneur #ContentBusiness
Click To Tweet
Understand your why
Be clear about what motivates you to do what you do. When Peggy questions whether she wants to do something or not, she falls back on this affirmation: Nothing happens without a dream.
"This gives me a purpose or a mission to aspire always to something better," she says. "Because there are days that are really, really tough. There are days that I go, 'Why am I doing this?' We all need to have the passion to reach for the stars even if the possible seems impossible."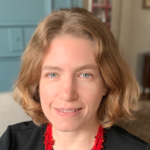 Sarah Lindenfeld Hall is a longtime journalist, freelance writer, and founding editor of two popular parenting websites in North Carolina. She frequently writes about parenting, aging, education, business management, and interesting people doing remarkable things.