You may be trucking along with your content business, and everything seems just fine. Engagement is growing. Sponsorships are coming your way. Maybe you think you're ready to take the leap to become a full-time entrepreneur without a day job.
But before you make your next big business move, remember issues can crop up. That's why content endeavors – just like content entrepreneurs – need a regular wellness marketing checkup.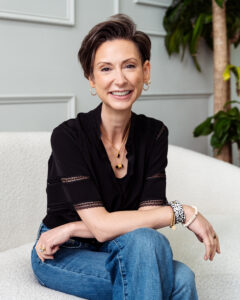 Lorrie Thomas Ross, CEO of Web Marketing Therapy and Wild Web Women, helps digital entrepreneurs. She recommends a regular cadence of entrepreneurial wellness check-ins focused on marketing. (You also should do them for every other part of your business, too.)
"You can be really great at what you do as a practitioner," Lorrie says. "But looking at the holistic part of running your business, that's key to sustainability."
In other words, the marketing strategies and practices that got you into content creation may not get your business to its next phase.
Marketing practices that got you into content creation may not get your business to the next phase, says Lorrie Thomas Ross (@WebTherapist). #ContentEntrepreneur
Click To Tweet
This entrepreneurial wellness checklist, which features Lorrie's five factors for marketing success, can help in your assessment. Your business needs a marketing checkup at least once a year, though quarterly is ideal, she says.
The ultimate goal for content creators is to embed this list in their business mindset, prompting these entrepreneurs to think intentionally about each decision. "Once you start practicing it, it becomes part of you," Lorrie says.
Here's what content creators should keep in mind as they grow their brand:
Business marketing checkup 1: Credibility
Credibility is the act of getting people to know, love, and trust you. "That is everything," Lorrie says. "It's our brand. It's our reputation and our story."
You build credibility in the ways you show up, the way you speak, what brands you work with, your web presence, and the quality of your content. It's "the way we conduct ourselves, personally and professionally," she says.
Ask these questions:
Should I update my headshot or logo to keep it current?
How does my business show up in a Google search?
Do I share my back story and why I want to create this content?
Business marketing checkup 2: Usability
Usability is about user experience, Lorrie says. Frustrated fans can be quick to leave if navigating your website or social media makes it impossible for them to find the content they want. If you want people to subscribe, you should make it easy for them to sign up. They should be able to easily buy your online course and find the link to your new line of new merch.
Ask these questions:
Is my content easy to read and pleasing to the eye? Do I follow best practices for engaging with visitors who are turned off by big chunks of text?
Is what I am selling – your top content, merch, or latest online course – front and center and easy to find even for a new follower?
Is the load time on the website so slow that people will leave without looking at it?
Business checkup 3: Visibility
You may be the top creator in a niche, but you also must promote it. "We can be the best at what we do, but if nobody knows, what's the point," Lorrie says.
Ask these questions:
Are my website, landing pages, and social media profiles optimized?
How well do I build connections with other creators or influencers in my niche?
Do I share and promote my content on multiple channels and more than once?
Marketing Checkup: Are your website, landing pages, and social media profiles optimized? via Lorrie Thomas Ross (@WebTherapist) and @TheTiltNews
Click To Tweet
Business checkup 4: Sellability
While you should promote your content products, you also should promote yourself and the business' success. "You can't assume that someone's going to know how awesome you are or that you offer something," Lorrie says.
Ask these questions:
Do I have case studies or testimonials from people who have taken my courses or engaged with my content about what they learned and how they benefited?
Am I pulling out juicy factoids about my area of expertise and sharing them across my platforms?
Am I regularly sharing with my audience why I am the person to help them or entertain them?
Business checkup 5: Scalability
"Scalability is investing versus spending," Lorrie says. "If the quality is not there, and there's just a lot of quantity, it falls on deaf ears." That's why you should always put your best foot forward.
Scalability is about investing versus spending, says Lorrie Thomas Ross (@WebTherapist) via @TheTiltNews. #ContentBusiness
Click To Tweet
Ask these questions:
Is it time to hire a photographer or a video editor, for example, to boost the quality of my content?
Would it be best to work with a virtual assistant or pay for a software subscription to ease the burden of some administrative tasks, so I can focus on content creation?
Is my current team providing the support I and the business need today? What should change?
Check the list to checkup your business
Ticking off items on an entrepreneurial checklist like this can feel like a heavy lift. But Lorrie says you don't need to tackle everything at the same time. The key is to start. As she says, "Small steps compound over time to make a big difference."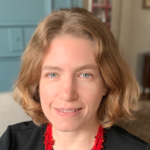 Sarah Lindenfeld Hall is a longtime journalist, freelance writer, and founding editor of two popular parenting websites in North Carolina. She frequently writes about parenting, aging, education, business management, and interesting people doing remarkable things.