Plenty of content entrepreneurs were once just having fun – until their hobby morphed into more than a side project. Maybe a growing audience started lighting up their comments, or their expertise filled some untapped niche. Now, for whatever reason, that fun activity is an actual hustle – and potentially a six or seven-figure business.
At this point, some creators pump the brakes, happy to maintain the status quo and keep their hobby exactly that. For others keen on quitting their 9-to-5 or excited about the promise of what they're building, the allure of taking their content creation full time becomes appealing quickly.
To make that shift, as we covered earlier, a pivot from a hobby creator project mentality to an entrepreneurial mindset is key.
A content creator with an entrepreneurial mindset isn't just focused on their content but on the nitty-gritty of running a business. (The Tilt's 2022 Content Entrepreneur Benchmark Research shows full-time creators spend only half their time on creating content, devoting the other half to business operations.)
And all of this takes deliberate, intentional work.
"You can't stumble into monetizing your passion. It doesn't work that way," says author and podcaster Chris Ducker, who offers business incubator and coaching programs. "You either decide to do it or not. The moment you decide to do it, things get very serious, very quickly, particularly if you walk away from a 9-to-5 security blanket that a lot of folks have when they become entrepreneurs initially."
You can't stumble into monetizing your passion. The moment you decide to do it, things get very serious very quickly," says @ChrisDucker.
Click To Tweet
Here are five steps to move from a hobby content endeavor to a content entrepreneurial mindset.
Entrepreneurial Mindset Step 1: Create your personal mission statement
What drives you to create content? Are you sharing parenting tips because you want to help other parents like you? Are you streaming on Twitch because you love building that community? Or have you simply found something you're really good at and want to make a lot of money from it?
Figure out what drives you – and then write it down, says Erick Byrd, associate professor in the Department of Marketing, Entrepreneurship, Hospitality, and Tourism at the University of North Carolina, Greensboro, who is involved in its new esports program.
(Note: Your personal mission statement is not the same as your content mission statement.)
Whatever drives you will guide you to determine what kind of business to run and how to do it. If your mission is to make a lot of money with hard-to-find content, then maybe you'll decide the best way to do that is to put content behind a paywall. But, if you're eager to help others, then the better monetization strategy might be to get sponsors so everybody has access to your expertise, Erick says.
Write down what drives you to help determine what kind of #ContentBusiness to run and how to do it, says Erick Byrd of @BryanSchoolUNCG.
Click To Tweet
"Be conscious about your mission and be conscious about what you're doing and the content that you're creating," he says. "You have to have a strategy for the content."
Step 2: Get things in order
You'd probably rather be editing video, perfecting a paragraph, or doing anything else but landing on the right legal business structure for your brand and working with an accountant, among other professionals. But these are fundamental to any business.
Business structures are the legal identity of your business. The chosen structure – from a sole proprietor to a limited liability company (LLC) or C corp – can impact your tax bill and whether personal assets, such as your car or house, need to cover potential business debts. The U.S. Small Business Administration spells out your business structure options. "The LLC is usually the easiest way," says Jason Chung, assistant professor of sport management and executive director of esports at the University of New Haven.
Accountants, lawyers, talent managers, and other business experts can ensure you pay taxes on time, get the best deals, and are protected from legal claims. They can play key roles in growing businesses.
"The minute that you start getting partnered, the minute you start getting income, even if it's supplemental income, you should really think about who is managing this for you, how much time to you spend, and do a cost-benefit analysis," Jason says.
He says setting up the legal structure and talking to an accountant might seem expensive when you don't have significant revenue coming in, but conducting that process early can protect you in the long run.
Step 3: Make a (business) plan
Whatever happens in the busy day-to-day of a content business, a business plan can keep you on track and force you to think deeply about what your business is and where it's going.
The Small Business Administration details the frequent sections detailed in a business plan, including organization and management (including the legal structure), a marketing strategy, and financial projections.
"If you don't have that business plan and business mindset, you're just guessing and you're hoping," says Christopher Scroggins, who ran a content creation organization for small Twitch streamers and is an instructor of esports at Shenandoah University.
If you don't have a business plan and business mindset, you're just guessing and hoping, says @Scroggs_EDGE. #CreatorEconomy
Click To Tweet
Step 4: Map your goals
When it comes to annual goals, you don't need to go big. Two or three are enough, Erick says. They can keep you on track and inform the decisions you make about new sponsorship deals or content plans.
But just make sure they tie back to your mission in some way, Erick says. So, if your mission is to share hard-to-find content, then perhaps the goals are publishing five more pieces of exclusive content each month, converting more people across your paywall, and launching a series of online courses.
Step 5: Keep researching
Your content tilt and brand may be unique, but you don't need to reinvent the wheel. Even traditional businesses already have solved some of the same problems you face, Erick says. So, start researching and analyzing.
Perhaps a brand you love has launched an incredibly successful social media campaign. Find something to emulate, Erick says. You can't do exactly what they're doing, but you can pull a tidbit or two – a new camera angle or filter, for example.
But don't limit your research to how others do what you do. Look to the wisdom of business leaders from any industry for ideas on how to run the practical side of your operation – from finances and management to goal setting and growth planning.
"Go out and read about how others have been successful in this business realm and see what they're doing," Erick says. "Businesses don't copy each other because it's a bad idea. Businesses copy each other because they're looking for those good ideas."
Always revisit entrepreneurial mindset step 1
As you make the move to create an entrepreneurial operation, it's important to stay mindful about your personal mission statement.
"The danger is that you shift all the way to the business side, and you forget your passion," Erick says. "The reason that folks are watching them, and they are starting to make money, is because of the passion they have for that content. So now you've created a business and are spending a lot of time investing in your business, you still can't lose the passion that originally attracted people."
(Read The Tilt's story of Aprilynne Alter who she lost her passion and found a renewed purpose in her content business.)
It's important to figure out the right balance to ensure that your passion remains, Erick says. It may require hiring people to help with the business side of things – answering email, editing video, or scheduling posts, for example – so you can focus on whatever you love.
"The product is vital," he says," And you can't really lose that product."
Learn more about the legal issues involved in a content business with The Tilt's free course, What Content Creators Need To Know To Avoid Legal Trouble.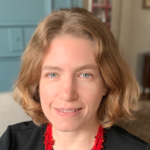 Sarah Lindenfeld Hall is a longtime journalist, freelance writer, and founding editor of two popular parenting websites in North Carolina. She frequently writes about parenting, aging, education, business management, and interesting people doing remarkable things.