Every content entrepreneur creates and distributes content with the goal of building a loyal audience. But no matter how many followers you have on Twitter, you never truly own the platform or the audience. And that's one of the four factors that separates successful content entrepreneurs from the rest. These tips on SEO for content creators can help you reach that goal.
To build audiences for your newsletters, blogs, membership programs, etc., on your owned channels, you can leverage SEO – search engine optimization.
To build an audience on your owned channels (newsletters, blogs, membership programs, etc.), you should leverage #SEO, says @12Rafiqul. #ContentBusiness #Google #Rankings #CTR
Click To Tweet
Why is SEO important to my content business?
Creating valuable content consistently is only the first step. You also need:
Traffic from people who are interested in reading and viewing your content, and
Conversions from that traffic, indicating that visitors found your content valuable enough to subscribe to your channel, buy a product, visit another page on your site, etc.
SEO for content creators can help you attract traffic to your relevant, high-quality content who are more likely to take an action you want them to take. That's probably why, according to The Tilt's 2021 content entrepreneur benchmark research, SEO (56%) is the most frequently used tactic by content entrepreneurs.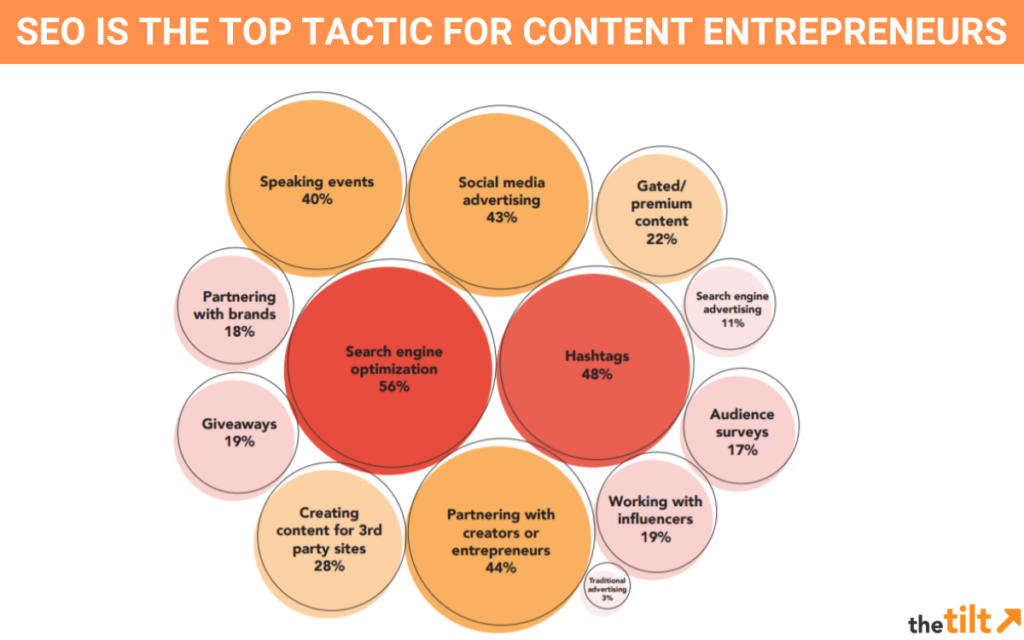 SEO is the most popular tactic used by #ContentEntrepreneurs (56%), according to @TheTiltNews first-ever research. #CreatorEconomy.
Click To Tweet
How to optimize your content
The search engine behemoth Google crawls and indexes the pages on your website. It spends a limited time to each site, so be sure to set up your site to maximize that analysis.
Help visitors find the content quickly
A clear and simple site structure is a must. It improves the user experience and decreases the bounce rate from the website.
Make every important page of your site accessible within no more than three clicks from the home page. This is called flat site architecture.
SEO Tip: Make every important page on your site accessible within 3 clicks from the home page, says @12Rafiqul. #ContentEntrepreneur #SiteArchitecture
Click To Tweet
Promote relevant content on your site
Internal links are an often ignored yet powerful way to indicate your site's topic authority to Google (and your audience). They encourage the visitors to click to go to another page on your site that contains content that they might be interested in.
Internal links can take several formats:
Anchor text: Words or phrases that contain an internal link. Google says it looks to the hyperlinked words to understand the relevancy and context of the linked page. Use descriptive, not generic words, so Google will understand what it's all about.
Related post mentions: Add a callout box or other standalone feature to highlight other relevant content on our site. It could be as simple as including the title of a topical blog article with a hyperlink in a separate box.
Category sidebar: If you have dedicated categories to your content (and you should), publish a category-level sidebar on every page. Visitors then can easily click to see the subject matter they're interested in, and Google will respond positively too.
Create and submit a sitemap to Google
Make it easier for search engines to understand which pages are more important on your site by creating a sitemap. Here's what an XML sitemap looks like: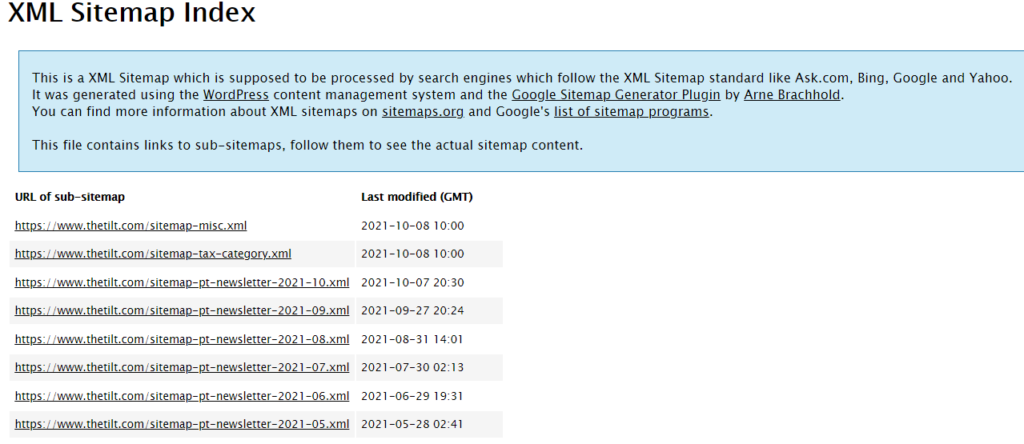 You don't have to be a coder or tech expert to create helpful sitemaps. If you're a WordPress user, you can create them using plugins like YoastSEO, RankMath, etc.
Next, go to Google Search Console and add the plugin-created sitemap URL:

Caveat: Don't forget to submit your sitemap to other search engines like Bing, Yahoo, DuckDuck Go, etc. Here's an article from Ahrefs on how to submit your sites to search engines. 
How to prompt SEO conversions
Write value-oriented calls to action
When it comes to conversion, CTAs play a crucial role. But in many cases, content creators use the same generic ones, such as:
Sign up.
Join the community.
Work with me.
Download this ebook.
The better way? Turn those CTAs so the visitor sees the value they would get by taking the requested action. Here are some before-and-after examples: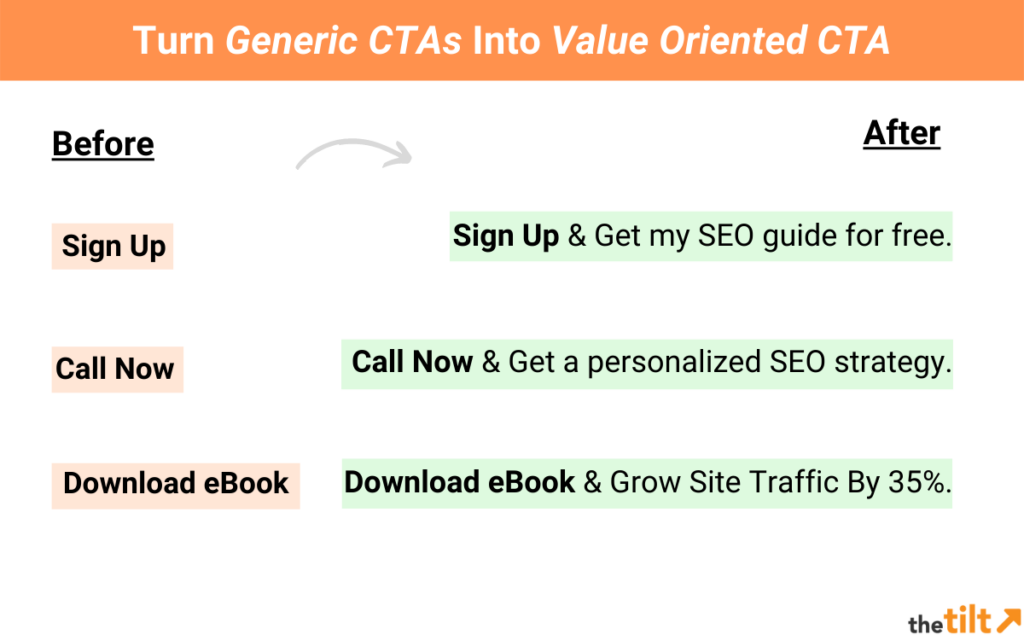 Don't do generic CTAs. Write CTAs that detail the value for the visitors, says @12Rafiqul. #CallstoAction #ContentBusiness
Click To Tweet
Value-oriented CTAs add more context about what's in it for the users. Encompass it in the CTA what would motivate a visitor from search to take the next step.
Caveat: Don't assume your value-oriented CTA will work. Analyze what's effective and change what isn't working.
Set up conversion feature in Google Analytics to
Caveat: This step assumes you already set up Google Analytics for your site. If you haven't, visit the Google Analytics site. You'll need to sign in to Google to access it. You also can watch this Google Analytics setup video from Orbit Media to help you get it done.
To understand how well visitors are doing what you want them to do after viewing your site, you need to set up at least one conversion goal in Google Analytics. For example, a newsletter creator could establish a goal to convert visitors into newsletter subscribers.
Set up at least 1 conversion goal in Google Analytics. It's not hard to do and it will let you know how well visitors do what you want them to, says @12Rafiqul. #ContentBusiness #CreatorEconomy
Click To Tweet
To set up a goal, follow this path: Admin → View → Goals → New Goal: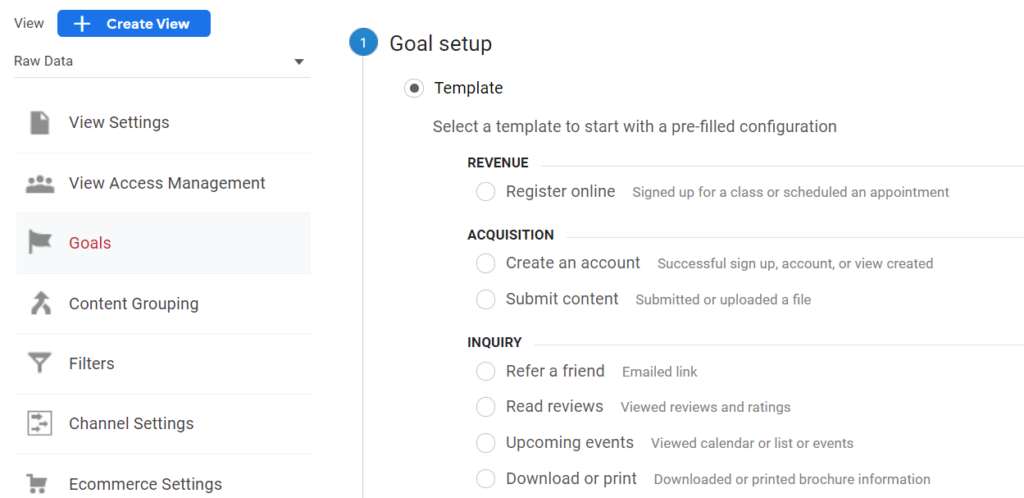 On this page:
Select Custom Goal. (You also can pick from the template goal options.)
Add Goal Description (e.g., newsletter signup).
Select Destination goal type and then click continue.
Add the URL of the first page someone would see after they converted (e.g., thank-you-for-subscribing page).
Select Funnel and add the page URL of the landing page (e.g., the URL of the newsletter landing page)
Here's how that would look in Google Analytics: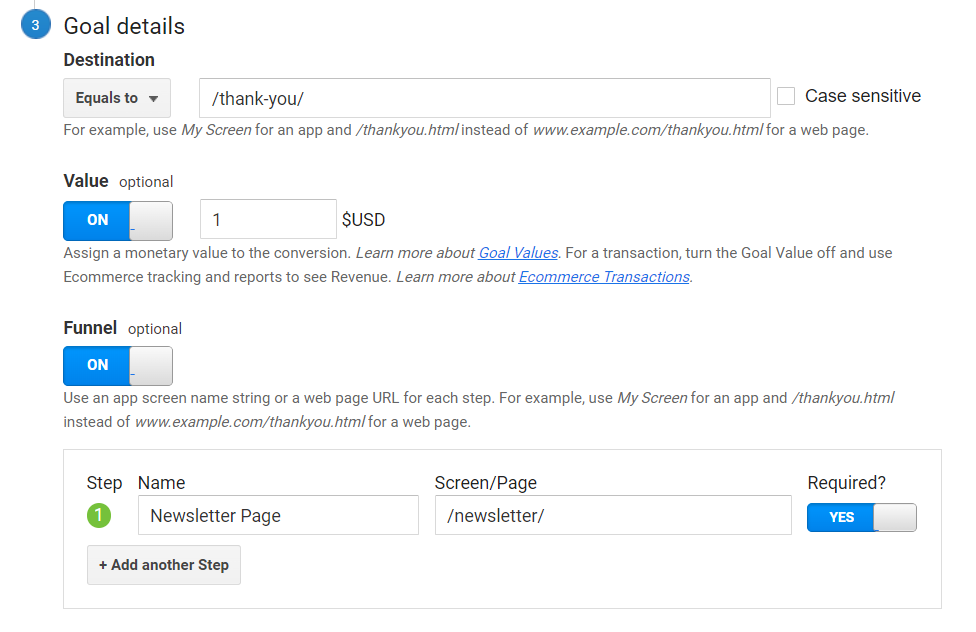 Now, you can see how well traffic to your site takes the action (or actions) you want them to take. As you become more experienced with Google Analytics, you can narrow the analysis to see how much of the traffic coming from search converts.
Building an audience on your owned channels
Building your fans on rented places like Twitter, Facebook may be good for the short term. But having owned channels is the safest and sustainable strategy that every content entrepreneur should follow.
SEO for content creators is one of those strategies that will help you achieve this goal. So when are you going to start with SEO to take your content empire to the next level?
If you're looking for help, check out The Tilt's 4 Essential SEO Tools for Content Entrepreneurs. (P.S. That's both a CTA and an internal link.)
Sk Rafiqul Islam is an SEO consultant who has worked with clients from various industries, such as SaaS, B2B, and eCommerce. He is the creator of the Content Marketing VIP newsletter, where he shares SEO case studies and practical insights. Currently, he is building 10Pie, a tech career resource center helping anyone start and grow their career in tech.