Ryan Brainard told his fans it's "all bananas" when he quit his full-time job in June 2020 to become a professional YouTuber and content creator.
That career twist wasn't in his mind a couple of years ago when he debuted his YouTube channel, Rybonator – a place for his videos on how to make Dungeons & Dragons dice and to decorate and build terrain used in the role-playing game.
Any plans to make it more than a side gig began in August 2019. His video about how to make sharp-edged dice that look like sparkly gemstones went viral, grabbing 200,000 views overnight.
Ryan and his wife, Kelsey, were glued to their phones as his channel's total subscribers jumped from about 2,000 to 20,000 in a weekend.
"We had the subscriber page up and it was on our phones and we kept pulling the page down, and every time we pulled it down, it would show a new subscriber," he says. "We were just super giddy."
The number to quit job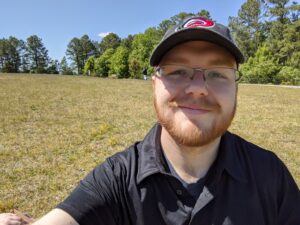 At the time, Ryan, 26, was a full-time project manager for a health care system in North Carolina. The couple joked about how many subscribers it would take for Ryan to quit. But as the numbers kept going up, those jokes turned to more serious talk. They set a goal of 100,000 subscribers. Rybonator hit that in April 2020. The content creator took the leap a couple months later.
"Nobody really thinks you can actually make money from doing it unless you show them that you can," Ryan says, whose wife continues to work a full-time job, helping make his YouTube career possible. "So family was, of course, 'Are you sure you want to do this?' But everybody was on board once we showed them."
The content gap
Ryan played D&D with friends in high school, but they never really followed the rules. In college at Texas A&M, his game got more serious. And while he now spends his days producing videos for YouTube about the game, he still plays D&D ironically to get away from digital distractions. "You just put your phone away and hang out with people," he says.
During D&D games, players use a seven dice set with four-, six-, eight-, 10-, 12-, and 20-sided dice to help guide their actions. While some D&D enthusiasts are dice collectors, Ryan never really was. But, whenever he plays a new character, he gets a new set to match what he thinks that character might look like.
The idea for making his own dice came from Shop Time on YouTube (792k subscribers) run by Peter Brown, the self-dubbed "geek with a full set of power tools." Watching Peter's videos that used resin to make things, Ryan wondered if he could create dice using a similar process. "I looked to see if there were guides. When I started, there was just zero," says Ryan, who some in the D&D world would call a dice goblin because of his affinity for the pieces.
Ryan had found his possible niche. His first dice-making video garnered just 2,000 views. "But, to me, it was 2,000 times what I normally got," he says. (A YouTube dabbler, Ryan had some success with a video of people at Texas A&M dancing to a Taylor Swift song.)
So, he tried it again, launching videos every month or two until August 2019 when his feature on sharp-edged gem dice went big.
Why did that video explode?
The interest in the gem dice video, Ryan believes, came partly because people liked straight-edged dice, but little information existed online about how to make them. He also had recently upgraded his microphone and camera, so the video had better production quality than his earlier videos.
The video has since been watched more than 1 million times and helped turn the channel into a moneymaker. Ryan had $100 payouts once or twice from all the videos he'd posted before August 2019. But once the sharp-edged gem dice video hit, this content creator knew he could consistently expect checks every month. 
He typically posts one DIY video a week. The length isn't prescribed. "However long it takes to tell is however long I make the video," he says.
The business of Rybonator
Today, Rybonator has 146,000 subscribers and a total of more than 12 million views across all videos. Popular segments include how to check the balance of your dice, how to make squishy dice, and a challenge where he sought to 3D print more than 140 miniature figures in one weekend.
He earns money from four sources – YouTube ad revenue, Amazon affiliate links and Patreon, which he joined about a year ago. He also has a few sponsorship deals with companies including Skillshare, My Mini Factory, and the Game Developers Conference. He's turned down other sponsorship opportunities because the companies didn't align with his platform.
"They had nothing to do with what I'm doing," he says. "I've had viewers say that they really appreciate that and respect that."
While he's collaborated on occasion with other YouTubers, used to post regularly in dice-making groups. and created the Dice Goblin Discord, interest in Rybonator has mostly grown organically. "I should post more regularly on Twitter and Instagram," he admits. "I'm trying to get better about that."
His secret to content creator success
Rybonator's success, says Ryan, is due in large part to his responsiveness with viewers. He often bases his content on viewers' ideas. And he works hard to respond to fans after he posts a video.
"I always saw people on YouTube post something and never reply to anybody," he says. "I made sure, for that first year, I replied to every single comment that came through. That took up a lot of time. I can't do that as often because there are so many comments. But whenever I post a video, I'm available for four or five hours to answer every comment that comes in."
He also chronicles successes and failures: "Seeing other people struggle with this too is super helpful and more motivating than someone doing amazing things."
Ryan's advice for aspiring content entrepreneurs? Figure out what sets you apart from anybody else. Otherwise, you just get lost in the sea of search engine optimization.
Super fun
The move to full-time YouTuber and content creator hasn't been stress free, especially during the pandemic. At first, he wasn't sure if fans would have time to watch; they did. While they may not have wanted to make dice because in-person games were mostly canceled, some sought D&D-related hobbies to fill the time.
And, whatever his stress levels, Ryan, who recently moved back to Texas to be closer to family, won't complain. "If it wasn't fun anymore, I'd quit and go back to my regular job," he says.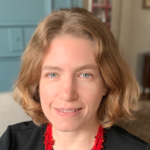 Sarah Lindenfeld Hall is a longtime journalist, freelance writer, and founding editor of two popular parenting websites in North Carolina. She frequently writes about parenting, aging, education, business management, and interesting people doing remarkable things.