Welcome to The Tilt, a twice-weekly newsletter for content entrepreneurs. Each edition is packed with the latest news, strategies, and tactics, plus inspiring creator stories and exclusive education, all to help you create, grow, and monetize better.
​
---
Features in this issue (view online):
​
---
full
tilt

Apple Takes Bite Out of Your Email Open Rates
Notice anything last week about your email open rates? (We'll wait if you haven't had a chance to look.)
…
Did they go wacky? (Ours at The Tilt did.)
Many elements can affect your open rate – subject line, preview text, content in the body, etc. But in this case, there's only one prime suspect: Apple.
On Sept. 20, Apple rolled out iOS 15. Upon launching the Apple Mail app, users are asked to pick "Protect Mail activity: Hide IP address and load all remote content" or "Don't protect Mail activity: Show IP address and load any remote content directly on your device."
Who's going to say, "Please, don't protect my email"? Earlier this year, when Apple asked users downloading apps to opt-in to tracking, only 4% did, according to Flurry Analytics.
And yet, marketers are leading the charge to do just that. Two days after the change, email strategist Samar Owais declared it was "official 'Gift a click' day. Every marketer in my inbox is asking me to click so they can continue to have a handle on their data post-iOS15."
That's not the play you should make. Don't ask your email audience to give up their privacy just so you can keep your open-rate metrics. (Frankly, most of them probably won't do it, and you'll end up in the same discombobulated state of uncertainty.)
Instead, change your email game. (And that's critical given Apple email users are increasing, making up 38.9% of users in the first quarter this year – up 5 percentage points in one year, according to Litmus.)
Tilt Advice
1. Monitor open rate for non-Apple Mail clients
Segment your email lists into two categories: Apple Mail subscribers and non-Apple Mail subscribers. Then, look at the past 30 or 90 days to see the open rate for the non-Apple subscribers. This analysis will help you understand their unique behavior and set up your ongoing monitoring to see any changes in their behavior in opening your emails.
2. Establish a new open rate benchmark
Set a new open rate goal based on activity since Sept. 20. If you send out emails at least weekly, look at the average open rate through Oct. 20 and use that as your new standard benchmark. If you send out emails less frequently than once a week, analyze the average open rate on Nov. 20.
3. Stop using open rates as an informative metric
Cease this week using open rates as an evaluator. Note the change in your analytics report. Inform any sponsors or other partners who rely on that data why you won't be using open rates as the primary measure of effectiveness.
4. Create more click opportunities
Elevate the value of your click-through rate to understand what content resonates and motivates your email audience to take action. Add more clickable links in your content:
Include excerpts of your content that will entice the reader to click to read the rest of the story.

Incorporate internal links to relevant articles, videos, or graphics within your site.

Add external links for every reference to a company, product, attributable sources, etc.

Insert polls that your audience will want to take (and learn what others think, too).

Host giveaways and other contests, linking to the entry form and rules in the email.
5. Ask for more than an email address
The simpler the opt-in form, the more likely someone will complete it. Asking only for an email address couldn't be simpler. Consider whether you want to add another field or two for new subscribers to complete.
The bottom line? If you create great content – content your subscribers really want – and use enticing subject lines, these privacy changes should have a limited effect on your end results.
– Ann Gynn
To get one more tip and the caveats for each one, read the longer story.
​
---
content entrepreneur
spotlight

Afrostylicity Uses Pinterest to Successfully Drive Blog Traffic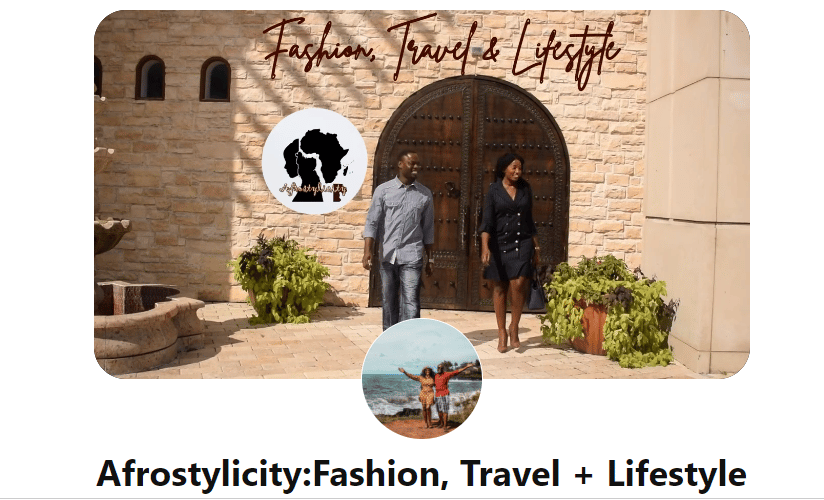 Entrepreneur: Joy Nyargem
Biz: Afrostylicity​
Tilt: Igniting joy in travel, fashion, and lifestyle (now with a female and male perspective)
Primary Channel: Blog (100K+ sessions per month)
Other Channels: Instagram (134K), Facebook (18K), Pinterest (3.9K)
Time to First Dollar: 10 months (March 2017)
Rev Streams: Affiliate links, brand partnerships (Instagram and blog), product photography for brands, online course
Our Favorite Actionable Advice:
Think before you quote:

Joy was understandably so thrilled when a brand offered to pay her for a promotion that she quoted a price that was too low. Take a moment any time you get an offer to reflect before you speak.

Think SEO:

She started writing what she wanted. Then, she realized to get her content found in Google, she needed to write what her audience wants. That led to bigger success.

Think expansion:

Though Joy started with women as her primary audience, she expanded it to men with similar interests and brought her husband into the content business.
Some of the Story
After earning two master's degrees, Joy Nyargem had time on her hands. So, in 2016, she started Afrostylicity, a blog about her travel and lifestyle passions. In addition, she changed her personal Instagram account to the same name.
"I didn't really anticipate it growing beyond that. It was just a place for me to share my recommendations and reviews to my friends about travel," Joy says.
Growing up, Joy couldn't afford to travel. But, through her content, she shows people that it's possible to travel on a budget. "Especially as a person of color, it is possible for you to have these experiences, it is possible for you to live a certain lifestyle, without going into debt," Joy says.
Just two months after she launched, a watch company discovered her through an Instagram hashtag and asked her to write about their product on her blog. At the time, Joy had around 6K followers and had only thought her blog or Instagram promotion potential was limited to free products.
After her experience with the watch company, Joy pitched brands that aligned with her values. In March 2017, she got her first brand partnership. Chili's Grill and Bar reached out to promote a campaign celebrating their May 13th birthday. "They wanted content creators to go to Chili's and show their audience what their restaurant had to offer, including margaritas and food," Joy explains.
She was so excited for her first paid brand partnership that she charged them $500 for two Instagram posts and two Instagram stories. Today, she considers that to be a very low rate. Now, her rates really depend on the scope of work and how much time will go into creating the content.
Joy also includes affiliate links in her blog articles. For example, if she took a non-sponsored trip to Miami, she includes travel-related affiliate links for deals on flights and sightseeing tours.
Joy emphasizes the value of using affiliate links in evergreen content on her blog. "If I direct people to my link in bio from an Instagram post, that post will get lost shortly after. When it's on my blog, people can find that link whenever they search for the topic I wrote about," she explains.
She earns an average $2K from affiliate links per month. Her Afrostylicity business earns five figures every month from all her revenue streams.
In 2019, Joy began learning search engine optimization (SEO) to help her blog content rank in search engines. "I wish I started using SEO on my blog sooner," she says.
When she started the blog three years earlier, she was only focused on creating what she wanted to write about. "Now, I research keywords before I write a blog post because my blog is about what my audience wants and is asking for," Joy says.
She uses Keywords Everywhere, Google Trends, and Pinterest Trends. Joy has found Pinterest a particularly helpful tool for both keywords and content promotion: "Pinterest Trends is a search engine platform more than it is a social media platform. What you share on Pinterest can pop up on Google Search, too. I use Pinterest to drive traffic to my blog."
Afrostylicity has seen success with their SEO. For example, one of their articles ranks on the first page of Google for "best picnic places in Dallas."
While Joy started her blog to cater to an audience of women, she soon learned there was a need for content inclusive of men. That's when her husband, now business partner, Hugh Zei came into the business. "One of our unique selling points as a brand is our male and female duality," they explain on their site.
– Bonnie Azoulay
All the Story: To learn more about how they plan content and her research on Pinterest, check out the longer story.
---
​
quick
talk

Caught on … The Created Economy​
"Build a new medium and a new social graph. Don't just try to rebuild a product with a little bit of a feature or something that already has a thriving community." – Josh Constine
​
​
---
​
things to
know

Money
Audiences
Tech and Tools
And Finally
---
​
we're a stan for
Andrei Jikh

​Andrei Jikh is fascinated with all things finance. It came after he had to take his finances seriously because his parents acquired large debts when he was a child. After saving $200K two years ago, he mustered up the courage to quit his day job and start producing personal finance videos.
Creating videos centered around trading options, cryptocurrency investments, and ways to capitalize off of Bitcoin, Andrei earned 300K subscribers in one year. ​
In 2019, after working 12 hours a day, five days a week, Andrei made the equivalent of $4 an hour. By the end of 2020, he made $1.7M from YouTube. Today, he now has 1.7M subscribers and a Patreon account where subscribers pay $4 or $8 a month.
Why we're a Stan: We think it's great Andrei shares his very relatable personal family struggle with debt and used it to find a content tilt that resonates with a large audience. Creating content around a subject in which you're well-versed can help in your content entrepreneur journey.
– Shameyka McCalman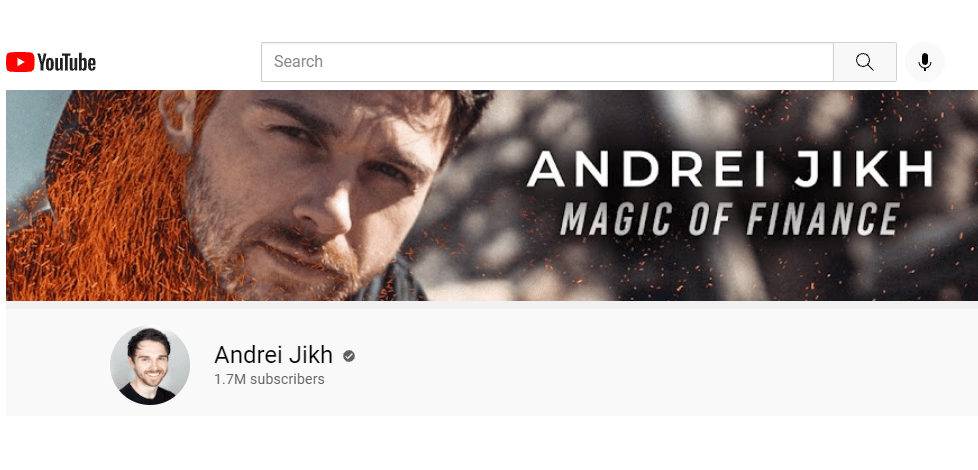 ---
​
the business of
content

​
---
​
the tilt
team

Your team for this issue: Joe Pulizzi, Ann Gynn, Laura Kozak, Marc Maxhimer, and Dave Anthony, with an assist from Bonnie Azoulay, Shameyka McCalman, and Don Borger.
​