Entrepreneur: Sophia Ward
Biz: Sophia Renee
Tilt: Family life, marriage, food and travel from a full-time lawyer and mom
Primary Channels: Instagram (37.8K followers)
Other Channels: TikTok (19.2K)
Time to First Dollar: 6 months
Rev Streams: Brand sponsorships and affiliate links. She also works full time as a law firm partner and litigator.
Our Favorite Actionable Advice:
Find your niche: Don't just jump in and start posting. "This is not your personal page … You have to figure out what your angle is, what your voice is," Sophia says.
See what your followers do: Once you've posted, engage and respond to your audience. Go to their stories and see what they're up to. "It's not just about you," she says.
Keep learning: Sophia studied what successful creators did as she launched her Instagram, but she hasn't stopped learning. Among her learning tools is a community of other creators.
The Story of Sophia Renee
Sophia Ward needed something else – something for her – when she launched her Instagram page, Sophia Renee, in January 2021.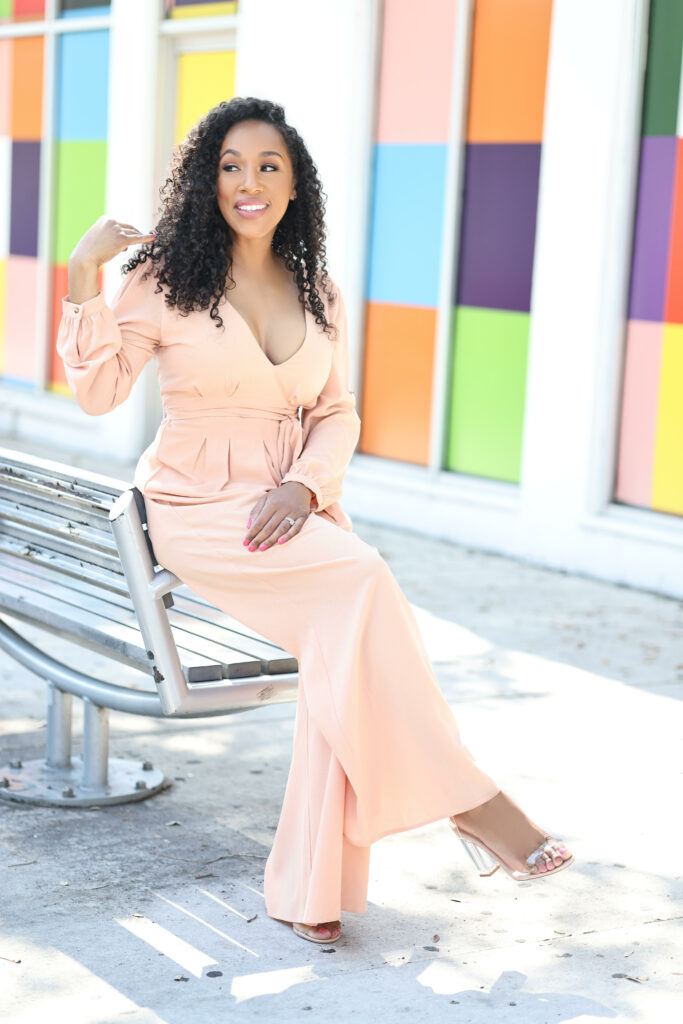 During the COVID-19 pandemic, Sophia and her husband had packed up their two young sons and moved from a two-bedroom condo in downtown Miami to a home in Atlanta. They had more space for their family, but Sophia left her community of friends in Miami. And Sophia was in the middle of a constant grind – caring for a toddler and preschooler while working her high-pressure job as a litigator and law firm partner.
"I need to do something different. It was just like the same thing over and over," Sophia says. "So, I started posting. It just looked fun and looked like something that wasn't so serious. My life is just so serious."
Nearly two years later, she's still a busy mom and law firm partner. But she's also a successful content creator with a social media business who secured $40K in brand deals in October alone, has been reposted by The Shade Room and Beyonce's mom Tina Knowles, and has millions watching her videos. What once was a fun hobby is now a serious endeavor as she posts about family life, marriage, food, and travel.
"When I started posting, it wasn't to go viral. And I still don't post to go viral," she says. "But I was just amazed by the reach that I've had."
Back to school
While her Instagram page started as a creative outlet, Sophia, who later launched on TikTok too, went about it with the diligence of a lawyer, evaluating what other successful creators were doing and figuring out what she did best. "I just started leaning into what went viral and did well," Sophia says.
She also quickly realized there are two sides to every creator business – developing content that resonates and understanding how to monetize it. Her first brand deal came in late spring or early summer of 2021 in the form of a $400 check. She had spent a day creating the background and taking the pictures, and the night editing the content. "I was so excited," she says.
To boost her knowledge of the creator industry, she went back to school of sorts – signing up for master classes and reading ebooks from creators to get their tips, tricks, and advice. Her Life Sparkles and Green Eye Gold Soul have been go-to resources. And though she's doing well, Sophia is still learning. "It's not just getting up and posting," she says. "There's so much more that goes into it."
To formalize her social media business, Sophia has been intentional about building a community of creator colleagues. She is part of a group of female Instagram creators who talk daily. They support each other through the highs and lows of the industry and share the nitty-gritty — from rates for brand deals to the best way to pitch. They call themselves Sowing Seeds.
"Coming from somewhere with no background, it's important to learn the game from people that have done it. People that know what works, what doesn't work. They know that in and out," Sophia says. "It's a shortcut. Eventually, I'm going to learn all this stuff, but it might take me 10 years to learn … and I can go learn from other people [now], and they can encourage you."
Take a break from new content
Content creation, of course, hasn't come without challenges. Her full-time job sometimes requires that she take a break, such as when she's preparing or in the midst of a trial. And life can get in the way. "I'm the type of person that will stay up until 4 or 5 in the morning, but even with that, sometimes you just run out of time," she says.
But those content breaks have come with lessons too. She's found repurposed content can do just as well – or better – than new videos. During a recent trip to Bali, she had three videos go viral at the same time. "Sometimes I think we overthink social media, and it's really not that deep," she says. "There's so many people that you haven't reached, so people are still responding to something that you may have posted a long time ago."
Creator Sophia Ward takes a break from her channel (Sophia Renee) and repurposes old content that does just as well or better than new videos. #CreatorEconomy
Click To Tweet
Sophia has plans for the future. She'd love to continue to expand her social media business and perhaps start a blog. "This is just the start for me," she says.
Advice for content entrepreneurs
For creators in the early stage of their social media business, Sophia shares these tips:
Keep learning
Don't just jump in and start posting. There's more to it than that. Sophia says creators need to figure out their niche and message. "Every post should have a purpose," she says. "This is not your personal page, and you're not posting just to post. You're posting to inspire, to educate, to entertain. You have to figure out what your angle is. What your voice is."
Developing a business mindset is key, too – understanding how to respond to brand opportunities as well as how to pitch and negotiate. For Sophia, that education has come by connecting with like-minded creators. "It's just easier when you have that support and network to go to," she says.
Don't ignore your community
Don't leave your followers hanging. Once you've posted, engage and respond to them. Go to their stories and see what they're up to. "It's not just about you," Sophia says. "There's a whole world out there."
Sophia tries to respond to every comment and DM. "It's surprising to people. They say, 'Oh my god, you responded,'" she says. "That's what I'm going to do – respond to my community. I'm not going to ignore you."
Be uncomfortable
Her content business has led to some exciting and unexpected opportunities, such as being featured on the Nick Cannon Show. She makes it a habit to say yes – even when she feels uncomfortable. "There are opportunities out there that you might miss because you just didn't decide to do it," she says. "You have to do that to grow."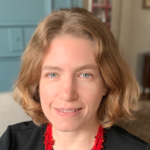 Sarah Lindenfeld Hall is a longtime journalist, freelance writer, and founding editor of two popular parenting websites in North Carolina. She frequently writes about parenting, aging, education, business management, and interesting people doing remarkable things.