Welcome to The Tilt, a twice-a-week newsletter for content creators who want to be or already are content entrepreneurs. We talk aspiration, inspiration, revenue, audiences, tech, trends, and more to help your content business thrive.
First off, thank you for being a subscriber of The Tilt. Second, we have great news about $TILT coin. We just launched phase two of our program and updated all the benefits.
​See all the benefits here.
​
Now, every new subscriber gets $5 USD in $TILT coin, so when you refer your friends to this newsletter, you get $5 USD in $TILT and they get $5 USD in $TILT. Amazing, right? Also, if you hold at least 1 $TILT coin, you are entered into a drawing to win up to $200 USD in $TILT every week. And, if you hold at least 5 $TILT by next week, you'll get a sneak peek at our our first-ever research report on content entrepreneurs. That report will be dropped on our Discord channel.​
​
Be Epic!
Joe Pulizzi
---
​
full
tilt

Get Interactive: Quizzes and Similar Content Engage Audience, Help Your Content Business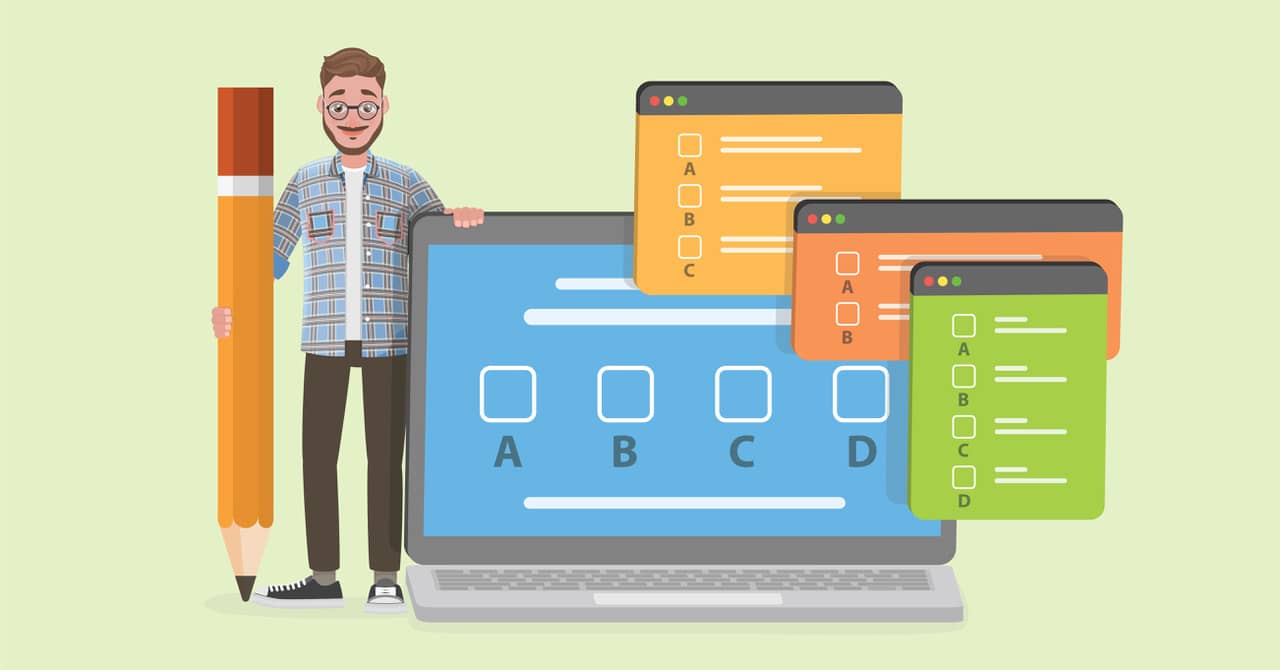 You used to hate them.
Your teacher walked into the room and announced a pop quiz. Ugh! You didn't want to take it. No one likes to take a test when they haven't prepared.
But on social media and other digital channels, you gladly take that pop-up quiz to see how well you know NFL trivia or to learn which TV character you're most like.
As a content entrepreneur, quizzes and similar interactive content can serve a dual purpose. Your audience will want to more actively engage with your content. You also can use the results for market research on your audience.
Another reason? People like them. A lot. Here's some proof: 96% of those who start a Buzzfeed quiz finish it; 88% of marketers say interactive content differentiates their brand; and at one point, 82% of people exposed to a quiz in their newsfeed engaged with them.
Do you want to ask questions of your audience to engage them?
If yes, read on.
If no, may we suggest learning more about the difference between paid content creators and content entrepreneurs?
The Tilt Advice
Since you selected yes above, let's get into a few details around the what, why, and how.
How do you figure out the best topic? Best format? Make an educated guess. (You know entrepreneurs never get away from doing homework in this life.)
Start small. Pick one format and one topic. Do variations of them several times. Evaluate the results.
Some questions to consider:
Why would my audience take time to answer questions? Do they want to be entertained? Do they want to test or confirm their knowledge? Do they want to express their opinion?

What topics would help them achieve that goal? Which of those topics also would help us better understand our audience?

What format would work best? Will a Twitter poll be sufficient? What about a five-question quiz?
There's one more question: How will the audience see or receive their results? Will they see the results of the broader group? Do they need to?
HubSpot shares this list of the top 20 quiz creators (including theirs). Some are better designed for wider-view surveys, while others are more helpful for quizzes where you want to show personalized results instantly.
Pick the best quiz option based on your goals and budget.
And one more thing: Don't trick your quiz takers, leading them through the quiz only to find they must provide their email to get the results. Tell them that upfront. Even better? Don't require an email.
– Ann Gynn
Learn more about quizzes and see examples of Q&A engagement options for you to consider. Read the longer story.
---
Early-Stage Content Entrepreneur Ben Palmer Attracts Audiences with Accountable Comedy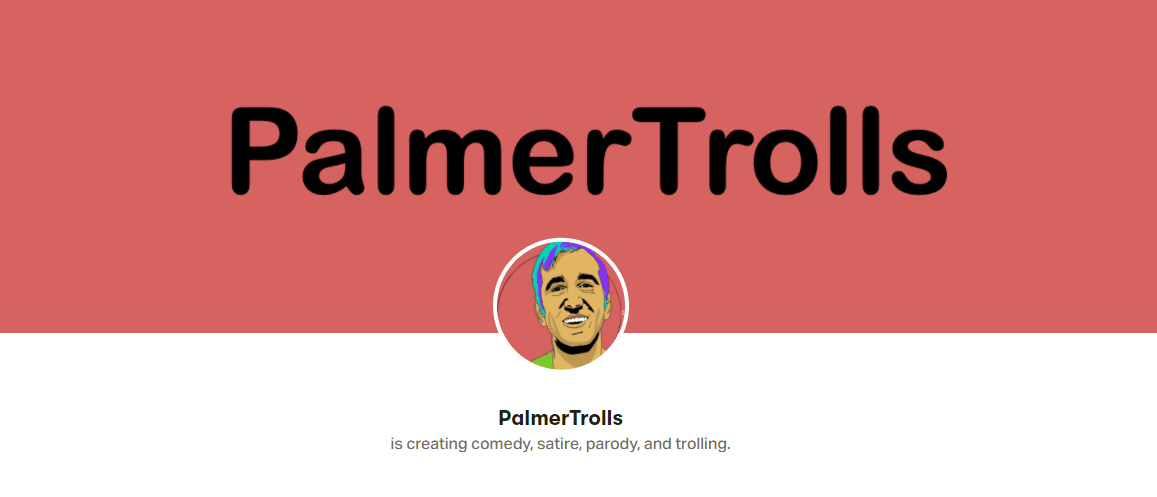 Entrepreneur and Biz: Ben Palmer
Tilt: Holding people in online conversations accountable
Channels: TikTok (1.7M), YouTube (25.5K), Patreon (303), Facebook (35K)
Rev Streams: TikTok, merchandise, live shows, Patreon, Cameo
Our Favorite Actionable Advice
Promote what works for the business:

Ben includes a link on all his distribution platforms to his Patreon subscriber program.

Diversify your revenue:

Though his big audience is on TikTok, Ben does more than rely on the TikTok Creators Fund. He's also on YouTube, Patreon, Cameo and sells merchandise.

Don't expect to get rich quick:

Even with his success to date, his digital revenue streams don't pay all the bills, but he's working hard to get there.
Some of the Story:
Though some may not appreciate his style or message, over a million flock to Ben Palmer's TikTok account to see how he holds "netizens" accountable for their words and beliefs. Using dry humor, he advocates for equality by infiltrating controversial Facebook groups to spread awareness.
It's skyrocketed him to audience success, gaining 1.7M followers since he started his TikTok account in November 2019. He earns some income as a member of TikTok's newly established creator fund.
Ben's popularity grew after he posted a video about his response to a Facebook comment complaining to Target about its new restroom policy for transgender people.
One of Ben's favorite ways of monetizing his content business is his Patreon account. "Most of the people who sign up for my Patreon signed up from seeing my content on Facebook. I attach my Patreon link to every piece of content that I post. So if it goes viral or gets a big reach, my link is going to be right there with it," he says.
"That has been my most effective way of earning income. Regular monthly subscribers. In exchange for their support, I share extra content with them, host livestreams, movie nights, and game nights."
Ben jokes about the strength of the social media algorithms in his business. "Attract millions and millions of people. And then some more. And then don't piss off the algorithms," he says. "They are the almighty determiners of whether or not you will be successful.
"No, but honestly, I would say that if there is a will, there is a way. So if you really care about making a career out of your creativity, you will do anything it takes. You may try different things and see them fail, and you may find something that works best for you."
– Kelly Wynne
All the Story: To see the Target video, learn about the response from the Chick-Fil-A CEO about a fake Pride logo, and hear which platforms he hasn't found that helpful, check out the longer story.
---
​
quick
talk

Caught on … The New York Times​
"COVID was an inflection point, where the industry and creators more generally started becoming more of a creative economy." – Chris Cox
​
---
​
things to
know

Money
Audiences
Tech and Tools
And Finally
---
​
we're a stan for
Alexandra Botez

Alexandra Botez has turned her mastery of chess into a full-time content business.
Having learned the game from her father at the age of 6, Alexandra went on to win her first national tournament by age 8, according to CNBC. She kept up her interest in chess through college, where she began streaming games on Twitch. It wasn't long before her channel took off, and Alexandra started to earn money, mostly from subscribers and direct donations.
After graduating from Stanford University in 2017, Alexandra worked for a startup. Although it wound up failing, Alexandra was already making enough money from her Twitch chess content to make a viable career.
Today, Alexandra is a master ranked 27,631st among the World Chess Federation's over 100K active players. She and her sister Andrea, who became her streaming partner in 2020, have over 867K followers on their Twitch channel, BotezLive.
According to CNBC, the sisters earn income from numerous sources, including sponsors, viewers, ad revenue, and a salary from the global esports company Team Envy, which recently signed the duo.
Why we're a Stan: Alexandra earns an income from her streaming comparable to the top chess professionals, a remarkable achievement for a player not ranked in the top 20K. It is a greater accomplishment still when considering the adversity facing women in the world of chess, where male grandmasters outnumber female grandmasters 50 to one. She also cleverly created a business with multiple revenue streams, so she isn't reliant on Twitch subscribers.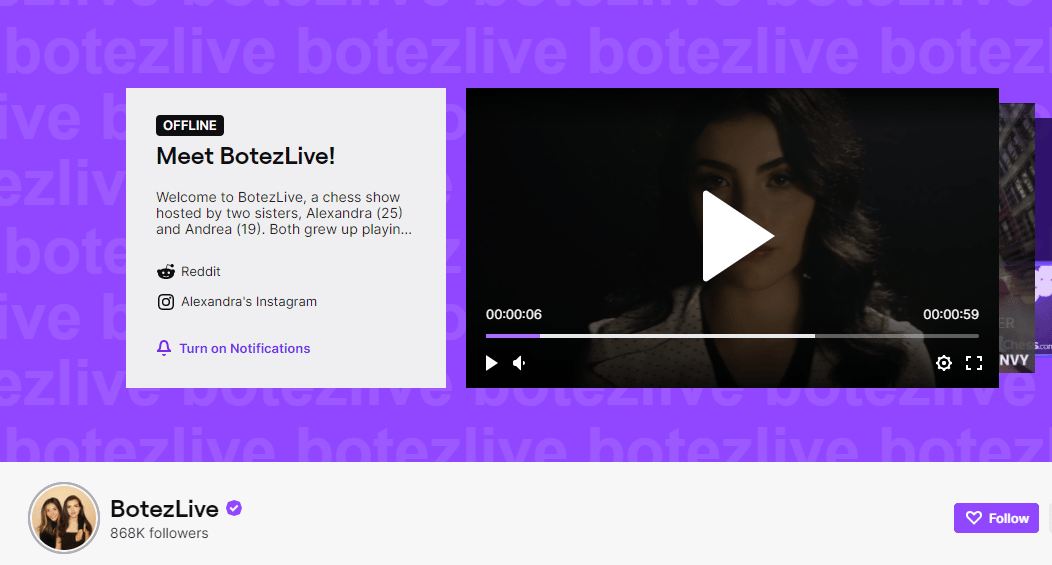 ---
​
the tilt
shout-out

Are you building a sustainable, audience-first media company? Curious about what other media companies are doing? A Media Operator is a 2x per week newsletter that digs into business strategies for successful digital media companies. Subscribe now.​
​
---
​
the business of
content

Listen to this week's Content Inc. podcast to hear an in-depth interview with comedian Michael Jr. about his content-driven business, his mission statement, how he focuses on serving an audience, and his keys to content creation success.
In the latest This Old Marketing, the boys discuss their rants and raves including Joe's comments on the NIL movement that is just starting, and Robert complains about the fear being caused over the "quitting crisis."
​
---
​
the tilt
team

Your team for this issue: Joe Pulizzi, Ann Gynn, Laura Kozak, Marc Maxhimer, and Dave Anthony, with an assist from Kelly Wynne, Leo Bonacci, and Don Borger.
​