Welcome to The Tilt, a twice-weekly newsletter for content entrepreneurs. Each edition is packed with the latest news, strategies, and tactics, plus inspiring creator stories and exclusive education, all to help you create, grow, and monetize better.
​
---
​
full
tilt

Grow a Community Invested in Your Content with Creator Coins [Examples]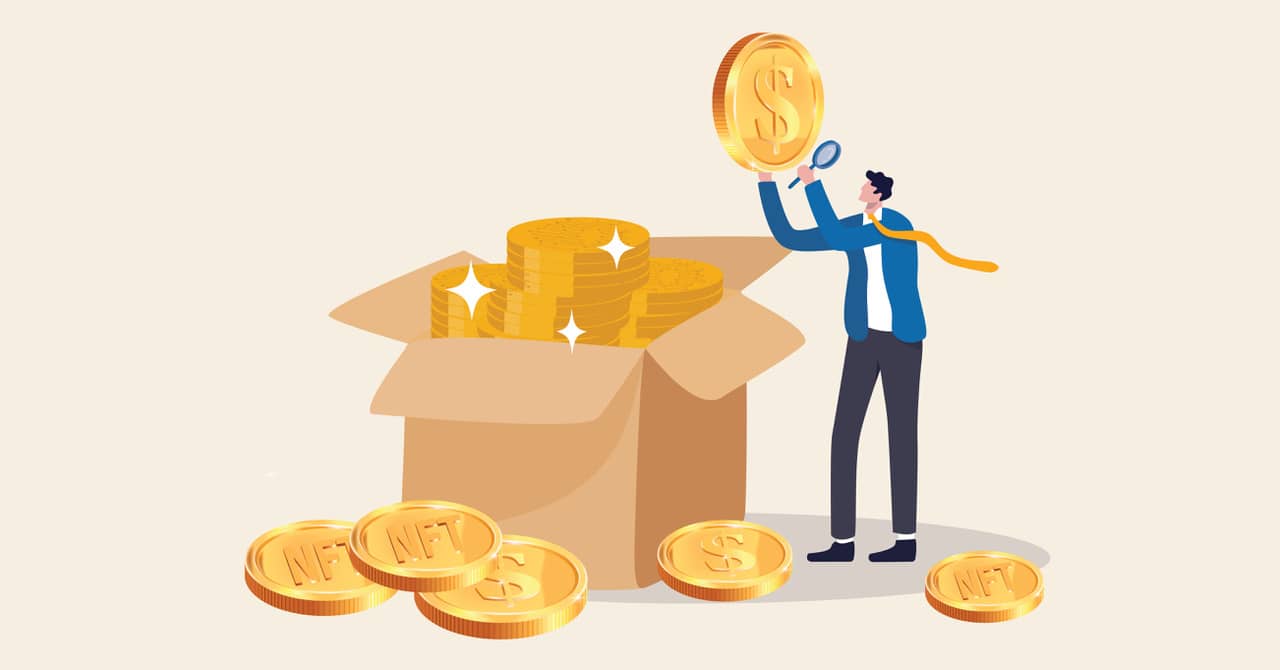 Though creator coins (aka social tokens) are in their nascent stage, they are quickly becoming a powerful tool that most, if not all, content entrepreneurs should want in their bag.
Let us explain one reason why.
Creators can't be successful entrepreneurs without people. It's even in the content entrepreneur definition:
"A content entrepreneur is someone who
creates content to grow an audience
, and eventually makes money from that content they develop. Content entrepreneurs are building a content business, not using content as a marketing tool, side gig, or hobby."
Now, imagine the potential of growing that audience into a community by using creator coins. It elevates your audience's role in the business. Since they have a currency in your business, they're more likely to get and stay involved in the community.
To get started in coinage, you can mint a coin through platforms such as Rally and Bitclout. Bitclout simply requires creating a profile to be eligible to create a coin. Rally has a more detailed application and vetting process.
Like most currency economies, people can buy, hold, and sell your coins. But unlike most, they also can receive benefits unique to your content business. You get to decide what they get.
Tilt Advice
You don't need a creator coin or social token to build an audience. In fact, you probably should have at least some audience before you mint a coin. Then, use your coin to grow a community where people can gain an even more direct value of being involved. Here are how some creators are doing that with their coins.
Brian Clark created $MOVE coin. The founder of Copyblogger, Brian also publishes Further, a personal growth newsletter, and launched Unemployable, an educational community for solopreneurs.
He has built a thriving Discord community talking creator coins and NFTs for coin holders with at least $15 USD in $MOVE coins. This group also receives 10% off training and events. Community members who increase their investment to $120 USD of $MOVE gain VIP access to exclusive small group coaching and 50% off training and other events.
Nicholena Moon is in the top 0.06% of Twitch streamers, but she is growing her community through her $MOON coin. Though her audience can interact with her on Twitch, they can elevate their interactions by joining the $MOON Coin Discord server to "talk about gaming, crypto, Twitch, Rally … play in daily Hearthstone games … bid on NFT auctions, and listen to unreleased music." It's free to join the Discord server, but coin holders can take on special roles and gain additional benefits.
A collective of creators known as DownToQuest airs 420-friendly content 24/7 from a Colorado-based streaming house on Twitch. It, too, offers multi-level benefits based on the holder's $DTQ coin count (not dollar value). Among the benefits holders of at least 100 $DTQ get are a VIP badge in the Twitch chat and access to a secret Discord server. (Holders of at least 10 $DTQ also can join that Discord server.)
The emo-rock band Emery has been around 20 years, but it's taking on the future with its $WALLS coin. It's set up a private Discord server for holders of at least four coins. They plan to sell special pop-up merch on the server as well as "grow a cohesive, collaborative community that sustains the art at the center while enhancing relationships and value."
In related news …The Tilt has its own coin ($TILT). While they can be purchased, readers and contributors also can earn them for referring new subscribers, contributing guest blog posts, and more.
As founder Joe Pulizzi explains:
"At The Tilt, we believe that the audience and community we are working to build should also benefit financially. These are the early days, but social tokens and creator coins are a start. Web 3.0 is all about audience collectives, and all content entrepreneurs need to be prepared for this."
We've also launched a Discord server for The Tilt community, which has their own robust cryptocurrency/coin conversations. You can access it here. (It's free to join. Some levels are available only to $TILT coin holders.)
– Ann Gynn
To learn what else you need to know about coin-created communities and Discord, read the longer story.
---
Right Content Menu Helps Vegan Food Blogger Hit Seven Figures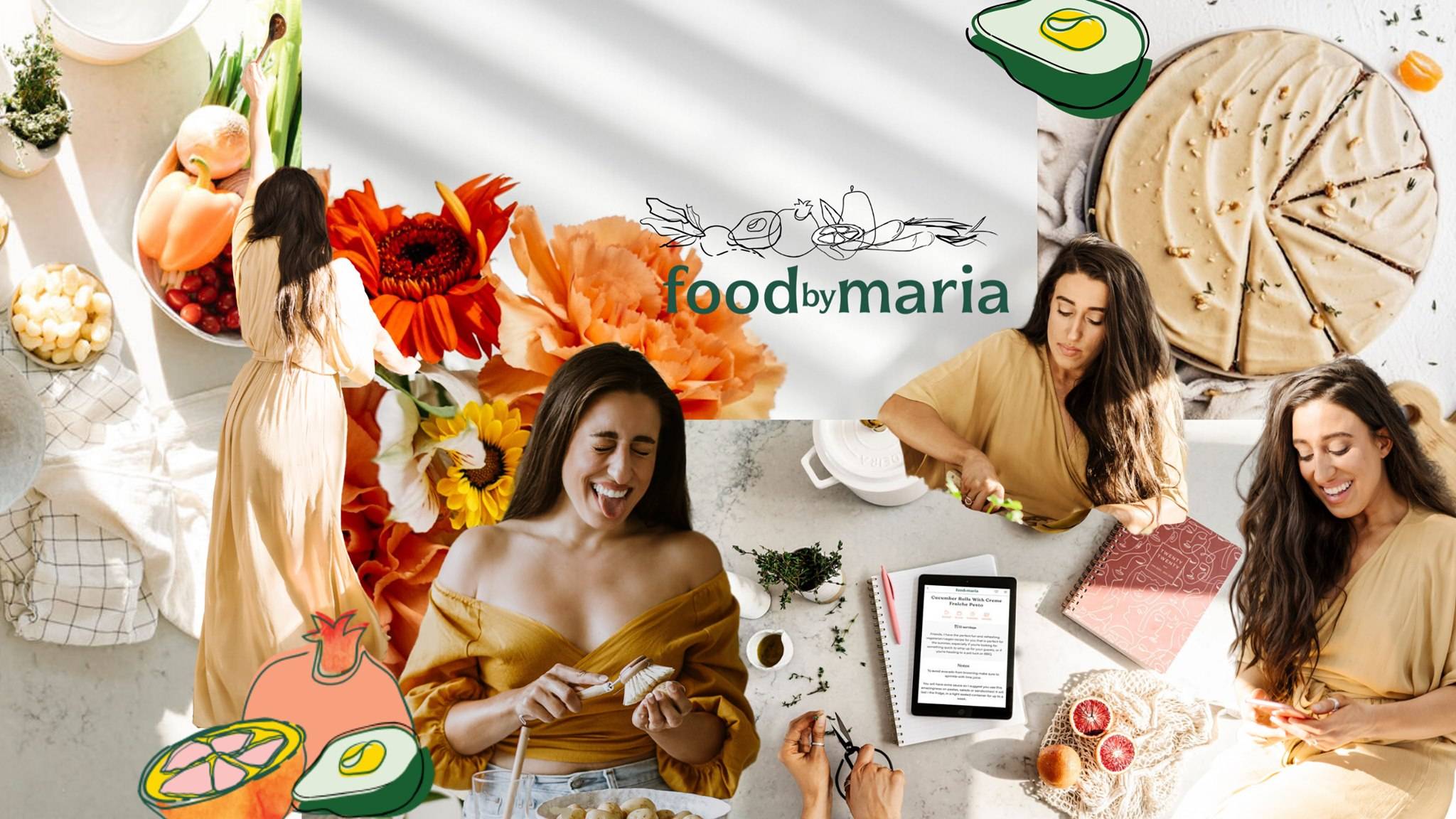 Entrepreneur: Maria Koutsogiannis
Biz: FoodbyMaria​
Tilt: Vegan food and recipes
Primary Channels: Website, Instagram (198K)
Other Channels: Pinterest (7.7K), Facebook (2.6K), YouTube (403), MediabyMaria Instagram (2.2K)
First Paid Partnership: 2 years
Rev Streams: Sponsorships, website ads, freelance work, courses for influencers
Our Favorite Actionable Advice:
Content is valuable:

Maria spent two years blogging while working two jobs. It wasn't until a brand pitched her a small deal that she realized there was money to be made.

Know your worth:

Encouraged by her fellow bloggers, Maria easily negotiated to triple the proposed rate for her first sponsored post.

Get expert advice:

Hire for what you don't know. Maria brought in a business adviser as well as a videographer to help her.
Some of the Story
This year, Maria Koutsogiannis' plant-based food blogging and social media business will earn seven figures for the first time. It's a big milestone that she says she might have hit sooner if she had just understood some basics of the content business.
Three years after launching her site FoodByMaria, she hired a business consultant who ultimately set her on the right track.
"My biggest flaw was that I did not understand the industry," she says. "Had I understood it really, I would have made a killing."
It all started when Maria began a personal blog. "There was no theme to it really, but then there became a theme with food," she says.
The Greek Canadian, who grew up in a family that loved home cooking, had overcome an eating disorder and been diagnosed with irritable bowel syndrome. Doctors recommended a restrictive diet that eliminated a variety of foods. But that guidance didn't feel right to her. On the blog, she documented what she ate, assessed how she felt after each meal, and shared some recipes.
Thinking she might be annoying her original followers who didn't come for food-related posts, she moved that content to its own site. FoodbyMaria.com launched in October 2015.
It wasn't easy and hardly a moneymaker. She covered her living expenses with a $10K loan she got to help her boyfriend move from the United Kingdom to Canada and work as a waitress and at an organic skin-care store.
"I literally had no money. I was serving and trying to make as much money as I could," Maria says. "I worked until 11 and then would get up at 6 or 7 and take random shots of oatmeal bowls."
In winter 2017, two big wins veered her on a new path. Snack maker Harvest Snaps reached out with a three-month sponsorship offer. Blogging friends encouraged her to ask for $800 per month based on her following, engagement, and content quality. It was an eye-popping number for Maria, but she pitched the number to the Harvest Snaps' rep.
"She literally accepted within two days, and I was like, 'Holy Hannah Montana,'" Maria recalls. "I quit my job. And I had just enough to pay my rent. I'll be able to figure out the rest."
The following month, a publisher asked her to write a cookbook. Mindful Vegan Meals: Food is Your Friend was published in 2018.
A few months before the cookbook came out, Maria signed on with the business consultant. Maria had no problem asking for money. Her Greek family had taught her how to do that. What was hard for her to understand was that anybody would want to pay her for the kind of content she produced.
The consultant "helped me with language on social media and understanding deliverables, assets, usage, and rights," Maria says. "She taught me how to be pretty aggressive, using the right verbiage. And she was just like, 'Now we charge $2K for a post.'"
Initially shocked at the amount, Maria came to understand that it was simply a competitive rate. With the consultant's advice, her annual revenue grew from $30K to $400K over a couple of years.
"I just needed somebody to be like, 'This is how you do it,' or 'This is how you ask for it,'" Maria says. "As a waitress, you just bring the bill. Someone looks at the menu, and they tell you what they want. I needed the menu, and she provided the menu. And then, from there, I expanded it."
– Sarah Lindenfeld Hall
All the Story: To learn more about her second content business and advice for content entrepreneurs, check out the longer story.
---
​
quick
talk

Caught on … Twitter
"A year from now, you will have wished you started today." – Creators Legal
​
​
---
​
things to
know

Money
Audiences
Tech and Tools
And Finally
---
​
we're a stan for
Nick Cutsumpas

Plant coach Nick Cutsumpas fills his social media accounts with candid shots of him alongside endless amounts of greenery. His captions give his 128K followers tips and tricks to keep their plants alive and flourishing. Nick's green thumb as an Instagram creator happened while the New Yorker worked his landscaping and plant consultation businesses.
When it comes to sponsorships on Instagram, Nick avoids single deals with brands. "I don't want to be one of those influencers that does a one-off thing and you hear from me once about the company and then you never hear about it again. It needs to be kind of long term," he tells Insider.
A commitment to recurring mentions and posts helped him earn $1.5K for an IGTV sponsorship and $750 to $1K for an in-feed post and story mention.
Why we're a Stan: Nick having ongoing partnerships with the same brands presents an authentic relationship that is more likely to lead his community to purchase the products.
– Shameyka McCalman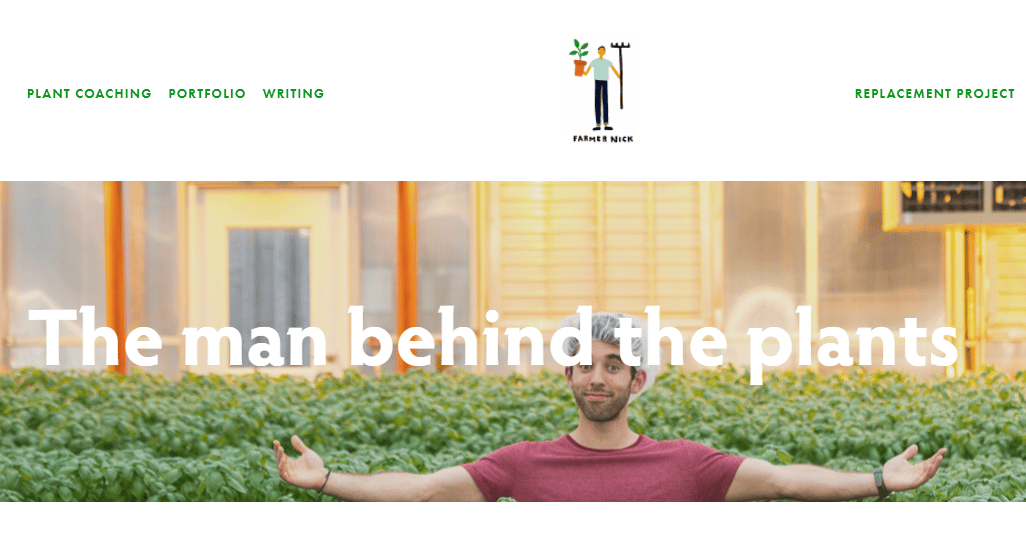 ---
​
the business of
content

In this week's Content Inc. podcast, Joe discusses how we have to be "risk on." Learn what this term means, and how it will help you grow and succeed.
​
In the latest This Old Marketing podcast episode, rants and raves include a DAO PowerPoint rave from Joe, while Robert gushes over a new trust survey.
​
---
​
the tilt
team

Your team for this issue: Joe Pulizzi, Ann Gynn, Laura Kozak, Marc Maxhimer, and Dave Anthony, with an assist from Sarah Lindenfeld Hall, Shameyka McCalman, and Don Borger.
​