Entrepreneur: Maria Koutsogiannis
Biz:  FoodbyMaria
Tilt: Vegan food and recipes
Primary Channels: Website, Instagram (198K)
Other Channels: Pinterest (7.7K), Facebook (2.6K), YouTube (403), MediabyMaria Instagram (2.2K)
First Paid Partnership: 2 years
Rev Streams: Sponsorships, website ads, freelance work, courses for influencers
Our Favorite Actionable Advice:
Content is valuable: Maria spent two years food blogging while working two jobs. It wasn't until a brand pitched her a small deal that she realized there was money to be made.
Know your worth: Encouraged by her fellow bloggers, Maria easily negotiated to triple the proposed rate for her first sponsored post.
Get expert advice: Hire for what you don't know. Maria brought in a business adviser as well as a videographer to help her.
The Story
This year, Maria Koutsogiannis' plant-based food blogging and social media business will earn seven figures for the first time. It's a big milestone that she says she might have hit sooner if she had just understood some basics of the content business.
Three years after launching her site FoodByMaria, she hired a business consultant who ultimately set her on the right track.
"My biggest flaw was that I did not understand the industry," she says. "Had I understood it really, I would have made a killing."
Blogger @FoodbyMaria hit 7 figures this year. But, she says, she could have done it earlier if she had understood the business side of the industry. #contentbusiness #contententrepreneur #creatoreconomy
Click To Tweet
Back-to-back wins with her food blogging
It all started when Maria began a personal blog. "There was no theme to it really, but then there became a theme with food," she says.
The Greek Canadian, who grew up in a family that loved home cooking, had overcome an eating disorder and been diagnosed with irritable bowel syndrome. Doctors recommended a restrictive diet that eliminated a variety of foods. But that guidance didn't feel right to her. On the blog, she documented what she ate, assessed how she felt after each meal, and shared some recipes.
Thinking she might be annoying her original followers who didn't come for food-related posts, she moved that content to its own site. FoodbyMaria.com launched in October 2015.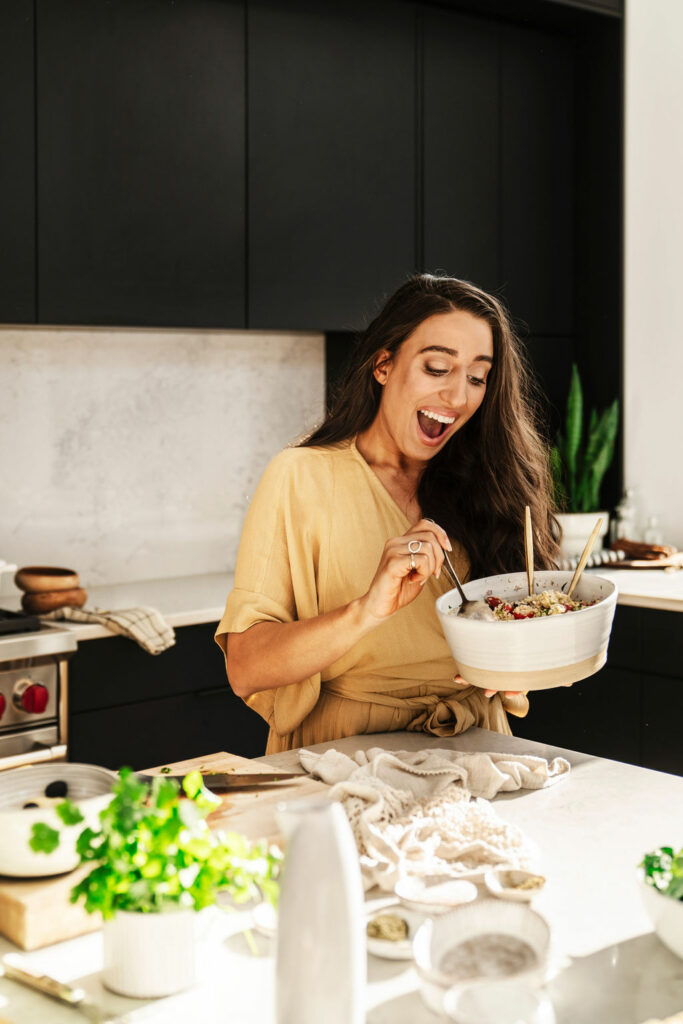 It wasn't easy and hardly a moneymaker. She covered her living expenses with a $10K loan she got to help her boyfriend move from the United Kingdom to Canada and work as a waitress and at an organic skin-care store.
"I literally had no money. I was serving and trying to make as much money as I could," Maria says. "I worked until 11 and then would get up at 6 or 7 and take random shots of oatmeal bowls."
In winter 2017, two big wins veered her on a new path. Snackmaker Harvest Snaps reached out with a three-month sponsorship offer. Blogging friends encouraged her to ask for $800 per month based on her following, engagement, and content quality. It was an eye-popping number for Maria, but she pitched the number to the Harvest Snaps' rep.
"She literally accepted within two days, and I was like, 'Holy Hannah Montana,'" Maria recalls. "I quit my job. And I had just enough to pay my rent. I'll be able to figure out the rest."
The following month, a publisher asked her to write a cookbook. Mindful Vegan Meals: Food is Your Friend was published in 2018.
.@FoodbyMaria took out a loan and worked two jobs to live while growing her food blog. #contententrepreneur #startup
Click To Tweet
Create a sponsored content menu
A few months before the cookbook came out, Maria signed on with the business consultant. Maria had no problem asking for money. Her Greek family had taught her how to do that. What was hard for her to understand was that anybody would want to pay her for the kind of content she produced.
The consultant "helped me with language on social media and understanding deliverables, assets, usage, and rights," Maria says. "She taught me how to be pretty aggressive, using the right verbiage. And she was just like, 'Now we charge $2K for a post.'"
Initially shocked at the amount, Maria came to understand that it was simply a competitive rate. With the consultant's advice, her annual revenue grew from $30K to $400K over a couple of years.
"I just needed somebody to be like, 'This is how you do it,' or 'This is how you ask for it,'" Maria says. "As a waitress, you just bring the bill. Someone looks at the menu, and they tell you what they want. I needed the menu, and she provided the menu. And then, from there, I expanded it."
Similar to restaurants, @FoodbyMaria creates a menu of sponsored content opportunities that brands can order from. #contententrepreneur #revenue
Click To Tweet
Teaching others
Maria has added MediabyMaria as another revenue stream, helping content creators build their own businesses. She offered a few brief courses in 2019 and added more in 2020, including the Paid Partnerships Playbook. During the course, she walks up-and-coming influencers through the steps required to land paid partnerships – knowledge she wishes she had when she started out.
"I teach them how to make money and how to approach brands, what language to use, what's the best reach-out method," she says. "I want to show them how to build a seven-figure business."
Advice for content entrepreneurs
When faced with a task outside of your comfort zone, such as videography, SEO analysis, editing, etc., don't be afraid to invest in your business and hire experts. "The more money you spend, the more money you will make," Maria says.
When she started working with a videographer, it took a day to finish a single video. Today, they've streamlined their processes and can pump out four or five videos a day. "That's five pieces of content that are likely paid or something that's going to live on my blog," she says.
Success can require a lot of sacrifices. She's worked long hours over the years. "Things aren't going to happen overnight," Maria says. "Don't think for a second this is easy."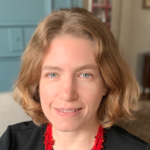 Sarah Lindenfeld Hall is a longtime journalist, freelance writer, and founding editor of two popular parenting websites in North Carolina. She frequently writes about parenting, aging, education, business management, and interesting people doing remarkable things.