Welcome to The Tilt, a twice-weekly newsletter for content entrepreneurs. Each edition is packed with the latest news, strategies, and tactics, plus inspiring creator stories and exclusive education, all to help you create, grow, and monetize better.
---
full
tilt

YouTube Creator Makes Over $1M and Departs Regular Programming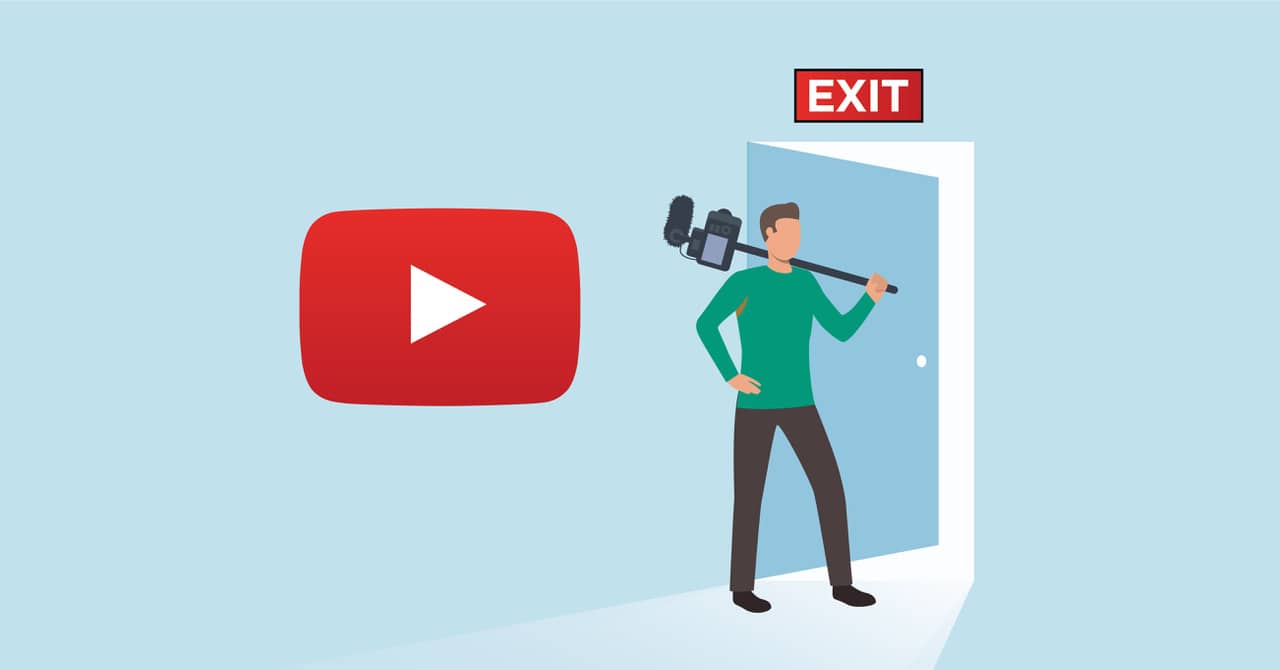 Marketing content entrepreneur Miles Beckler is leaving the YouTube rat race even though he brings in an average $50K a month.
In less than five years, he's grown his channel to over 184K subscribers and earned over $1M in revenue from affiliate marketing, membership programs, and more. But he's achieved his goal, so he's stopped regularly posting his videos.
What was that goal for his YouTube business? Achieve escape velocity. The phrase is a reference to Jeff Bezos and other uber-successful entrepreneurs who are building rocket ships to leave the Earth's gravitational field.
Though Miles doesn't want to escape Earth, he wanted to escape the YouTube chase.
In a 44-minute video, The End of an Era, posted to his YouTube channel, Miles shares his story and offers advice for content entrepreneurs just starting out and those who are figuring out what's next. (That's where we pulled the information for this article.)
"I'm not going to stay nostalgic about the fact that YouTube got me to this point. I honor that; I appreciate that. But YouTube can rug-pull people. I don't trust YouTube at all. I'm grateful for it. I don't trust it. What they allow in their spam (and) comments section is crazy," Mile says.
But, he acknowledges, sometimes you have to live in that type of ecosystem to get what you need from a branding and business perspective. "But then, (you've) got to be able to make the shifts, the important shifts to the next level of the business, and that's what I did here," Miles says.
He did all the right things to launch and run a successful YouTube channel. He started with 120 videos in 120 days, eventually publishing about 700. He never invested a lot of money in his channel. He followed the chase – finding topics, video ideas, keyword phrases, and unique angles, hooks, and opportunities to teach things that others charged for. He persisted and consistently showed up to outwork and out-deliver value.
But this is not a story about the behind-the-scenes secrets to growing a YouTube channel. No, it's a story about setting your business (and personal) goals and how to achieve them.
Tilt Advice
"We humans overestimate what we can do in one year, but we underestimate what is possible in five years," Miles says, quoting Gates' Law.
He's almost hit the five-year mark: "I was able to build an audience and a brand. And that audience and brand are who I care most about right now. And this actually is why I'm changing my relationship with the YouTube algorithm."
His business goal was never directly about money or followers. "I've led with value (for his audience) … and I have earned over $1M on this brand at this point," Miles says. "I know exactly what it would take for me to grow to 1M subscribers on YouTube, and I'm going to be honest with you, I'm not willing to do what it takes."
Miles created his five-year business plan with his personal goals in mind – something he thinks all content entrepreneurs should do.
"Design the life that you want," Miles says, suggesting his perfect day exercise video if you want help. "Write out what you want. What do you want your life to be? Because I guarantee you, it's not sitting at a computer, grinding it out 12 hours a day."
Miles did the work and learned his lifestyle costs $6.2K a month. If his business earned $12.5K a month, it could cover his expenses, and he could save a good percentage too. (He's a big advocate of saving and investing to create freedom from the full-time work.)
With your personal and professional goals set, Miles' instructions are simple though the work is hard: "Then you just go create value as your job, and you really focus on, 'If I help enough people get what they want, I can have anything I want.'"
As for what's next for Miles? He's still creating content, now focusing on creating courses around affiliate marketing.
– Ann Gynn
To learn more about the life Miles is living today and his advice on how to get started as a content entrepreneur, read the longer article.
---
Content Entrepreneur Tests First Book's Concept with Kickstarter Campaign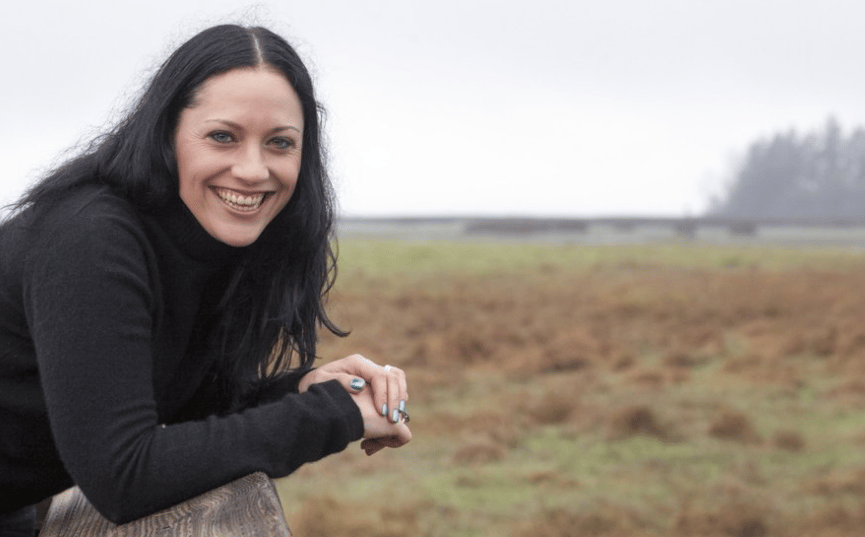 Entrepreneur: Ruby McConnell​
Biz: Author
Tilt: Outdoor life
Channels: Blog Instagram (1.6K) Twitter (3.3K) speaking engagements
Rev Streams: New book deals, book sales, paid content pieces
Our Favorite Actionable Advice
Find your audience first.

Ruby ran a Kickstarter to validate what content people would pay to read before she ever approached a publisher.

Don't just scream into the void.

With what she calls a "conscious social media practice," Ruby engages with people who are most likely to purchase her books.

Know your motivation.

Know why you do what you do and use that to inform your business model.
Some of the Story:
Ruby McConnell has held a wide array of jobs, from a staff geologist and college instructor to a dancer and circus performer. Since 2016, she has been building her content business, starting with the publication of her book, A Woman's Guide to the Wild, which has sold more than 20K copies. On the heels of that success, she wrote A Girls Guide to the Wild for younger readers, accompanied by a nature journal and activity book.
In 2020, she published her latest work, Ground Truth: A Geological Survey of Life, which examines how landscapes impact families, communities, and lives. She is a passionate activist whose end goal is "to feel like I'm really heard and feel like people change their behavior. That I helped them reach the conclusion that they could and should do that," she says.
Ruby's ideas for her first book, A Woman's Guide to the Wild, can be traced way back to 2006. However, she knew she needed financial support to make the leap to work on it in earnest. "I was working all these jobs, and I knew I had to quit some of them if I'm ever gonna get this book done. But I was poor, so I didn't need a lot of money to quit a job. And at that time, Kickstarters were brand new, so I did a Kickstarter," she remembers.
"I made this video and was like, 'Hey, this is my work; this is who I am, and this is what I'm writing, and I need to be able to take some time off to get this done and pitch it to publishers.' And people supported it," she says. "That made it easier to go to independent presses as a first-time author with no social media platform to speak of and say, 'I have concrete proof that this is a viable product that people support because they've supported this Kickstarter." Her campaign raised more than $5K and had 88 backers.
And it worked. Those presales caught the attention of a publishing house, Sasquatch Books. "​I submitted without an agent and got pulled out of the slush pile from the first publisher that I submitted to," she says.
– Kimmy Gustafson
All the Story: To learn more about what Ruby calls "conscious social media" and how to practice it, plus her best advice for content entrepreneurs, check out the longer story.
---
​
quick
talk

Caught on … Twitter​
"The benefit of building in public is an audience when you launch. The cost is the public embarrassment if you fail. The trick is realizing no one cares that you failed. They're impressed that you tried." – Sahil Lavingia
​
---
​
things to
know

Money
Audiences
Tech and Tools
And Finally
---
​
we're a stan for
Shamook

​YouTuber Shamook (100K) has taken his knowledge of machine learning and AI to Hollywood. The content entrepreneur specializes in creating deepfake videos, placing actors in movies they were never in as well as improving poor computer-generated imagery (CGI) in classic scenes.
Shamook began his channel in 2018 and turned it into a successful content business through sponsorships with brands like tech company Paperspace and Patreon, where he lets subscribers vote on new videos, access his Discord server, and get his help on their own deepfake videos. (He doesn't make any money directly from YouTube because of copyright issues around his videos.)
But Shamook's most interesting accomplishment happened in the past seven months. In late December 2020, he released his improved video of the CGI Luke Skywalker in The Mandalorian season two finale. The improvements were stunning, and the video has been viewed over 3.2M times. It got the attention of Lucasfilm, which hired Shamook as a senior facial capture artist for its Industrial Light and Magic brand, according to IndieWire.
Why we're a Stan: We love the twist – Shamook created content critical of how Lucasfilm did the original. Instead of getting a cease-and-desist letter, he got a job. We're pleased to hear now that he's been on the job awhile, he expects to find time to resume his content business and upload new videos on YouTube.
– Leo Bonacci
---
​
the business of
content

In this week's Content Inc. podcast, Joe interviews Fold Factory's Trish Witkowski. Trish breaks down the secret to her success on YouTube and how she generates multiple lines of revenue from building an audience through video.
​
In the latest this This Old Marketing podcast, it is all about the race to first-party data. Joe and Robert also discuss how Gap launches AthletaWell in a big content marketing move, and rant all over the Olympics for what could have been.
​
---
​
the tilt
team

Your team for this issue: Joe Pulizzi, Ann Gynn, Laura Kozak, Marc Maxhimer, and Dave Anthony, with an assist from Kimmy Gustafson, Leo Bonacci, and Don Borger.
​