Welcome to The Tilt, a twice-weekly newsletter for content entrepreneurs.
---
​
In Friday 5s: Get your brand-related revenue stream going. Read about paying podcast guests. And go deeper in an interview with Patreon's CEO.
​
---
​
5 things
to do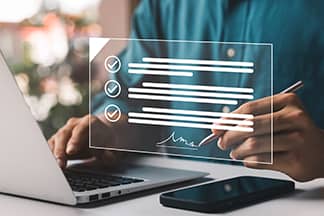 Serious content creators don't sit back waiting for advertising revenue to sustain their business. Instead, they go after more profitable revenue streams that they can build and grow, minimizing their reliance on third-party platforms.
Brand deals, often in the form of sponsorships, are one of the best choices.
1. Treat brand deals as partnerships: Justin Moore, founder of Creator Wizard, says sponsorships are more closely connected to the creator. As such, creators should build a connection with the brand instead of treating the arrangement as a transaction – a one-time exchange where they fill the "order" and the brand pays the invoice.
2. Grow a vibrant content business: Brands are interested in your audience. Emma Cortes, who creates Emma's Edition and co-hosts Content Creatives Podcast, says engagement rates are helpful indicators of how well your audience interacts with you and your content. She also says to have a clear brand identity and consistent publishing.
3. Set up a tracking system: Create a worksheet for research and outreach. Include company name, description, website, social channels, related media coverage, etc. Search for brands that would be most interested in reaching your audience. After identifying potential deal partners, observe and interact with them online before you send a pitch.
4. Make a media kit: Make a persuasive case as to why the brand wants to work with you. Tell the story of your content business and explain why working with you would be good for the brand. Think about it as an "about" page, explaining who you are, the topics of your content, formats, frequencies, platforms, etc.
It also should include lots of data insights into your audience and content performance. Elements might be demographics, popular content topics, days and times of the best activity, engagement rates, testimonials, etc. (Amber created a free media kit template for Instagram content creators.)
5. Ask the brand this question: When you've landed a conversation with the brand, ask: What would success look like for you? "You'll make so much more money if you truly understand what the brand is trying to accomplish," says Justin, who writes a newsletter devoted to sponsorships and creators.
Long versions: How To Make Sponsorships a Good Revenue Stream for Your Business and Brand Partnerships: What Creators Need To Know To Do the Deals​
​
---
​
5 things at
the tilt

​
---
​
5 things to
know

Money
Audiences
Tech and Tools
And Finally
---
​
5 things to
read, watch, or hear

​
---
​
the tilt
team

Your team for this issue: Joe Pulizzi, Pam Pulizzi, Ann Gynn, Laura Kozak, Marc Maxhimer, and Dave Anthony.