You have an advantage over other entrepreneurs.
Your business is all about content and audiences. So unlike someone who invents a product or opens a small retail business, you already have some of the knowledge and skills necessary to market your business.
In many cases, your content products can be treated themselves as a form of marketing.
But too often, marketing gets pushed to the side. (Insert valid and not-really-valid reasons/excuses here.) I get it. I really do. Other things in your content-first business must get done – creating, editing, and publishing your content products and handling the business operations that bring in the revenue, like invoicing your sponsors and advertisers. When you get all that done, marketing is that should-do-but-not-absolutely-mandatory activity.
Marketing, however, is essential no matter your business stage.
How much time should creators devote to marketing?
A Constant Contact survey of small business owners found they spent an average of 20 hours a week on marketing (using three to four vendors to help in their work.) A Vertical Response survey says 43% of small business owners spend six hours a week on marketing.
Small business owners spend at least 6 hours a week on marketing, according to a @VR4SmallBiz survey. #CreatorEconomy #ContentEntrepreneur
Click To Tweet
Short answer: Spend as much time marketing as you can without jeopardizing the other aspects of your business (or life).
CAVEAT: It's tempting to reduce your marketing time when your business is doing well and bringing in good revenue. Resist that temptation. You never know when your biggest sponsor might change their strategy, and even though you deliver great results for them, they reduce or cut their budget.
---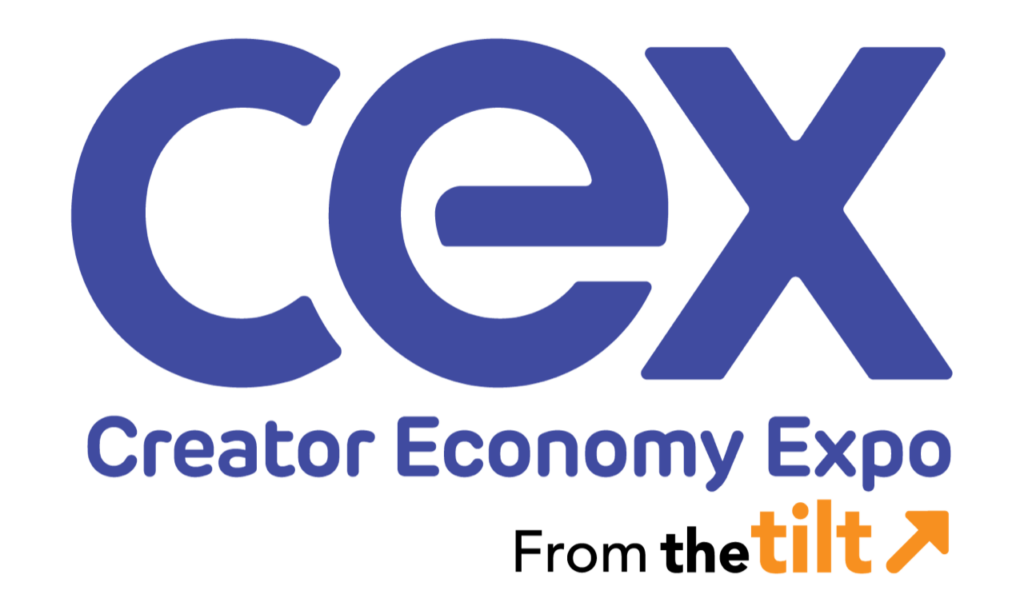 The must-attend business event for content creators. May 1-3, 2023 at the Cleveland Convention Center.
---
How much should I spend on marketing?
BrightEdge shares that marketing budgets typically range between 5 and 25% of the company's revenue or revenue target. If the company seeks to maintain its position, that share could drop to between 2 and 10%, but if the business wants to grow more than 50%, it should plan 15 to 30% of projected revenue.
When it comes to startups, HubSpot says the average marketing budget should be about 11% of overall revenue. Web Strategies found B2B services average about 9% of the total budget and B2C services average 17.7% of the total budget. (The B2C higher percentage likely happens given the increased work necessary to stand out in those more crowded marketplaces.)
Short answer: As a relatively new content entrepreneur, your overall budget is likely small. Fortunately, your non-marketing expenses also are likely less than most traditional businesses. So invest a higher percentage of your total budget on marketing. As you build traction – and other expenses increase because of that – reassess the marketing share of the budget pie.
Early-stage content entrepreneurs often spend less on non-marketing expenses than the average small business owner. Invest that "savings" into more marketing, says @AnnGynn. #CreatorEconomy
Click To Tweet
How should creators build a marketing budget?
Revisit your mission statement, business plan, and marketing strategy. In a content business, your marketing strategy likely is close to your business strategy (your Content Inc. model). If your marketing strategy doesn't break down the specifics, now's the time to do that. Your budget should be a translation of your marketing strategy.
Create a budget for content marketing and other marketing-related endeavors that's separate from your content product creation budget. For example, let's say your content product is a paid newsletter. When outlining the budget for that content product, budget for that content creation, production, and distribution as one category. Then, use another expense category to detail the promotion of that newsletter to attract new subscribers.
Among the line items to consider for general marketing-related expense categories: branding, content marketing, paid advertising, and public relations.
To help in the process, HubSpot offers helpful marketing budget templates (requires registration). Or, if you prefer not to sign up for templates, the business mentor program SCORE offers a marketing budget template (adjust as necessary as it's a little outdated – a "clipping service" is one of the items.)
Short answer: Prioritize spending on those things that will attract an audience. I've seen more than one entrepreneur get so concerned about their branding creative – logo, etc. – that they didn't have any budget left to use that branding creative.
Don't spend all your start-up marketing dollars on branding creative. A painstakingly created logo can be great, but investing in marketing to attract an audience is better, says @AnnGynn. #ContentEntrepreneur
Click To Tweet
Can creators market for free?
Not all marketing requires money. Plan to embed marketing into your content products through calls to action (i.e., sign up for the next course, join the related upcoming webinar). Just be sure you don't consume too much space in your paid content products with promotions for other things you sell. Your audience bought your content. They're not eager to see sales pitch after sales pitch.
Don't have an audience yet to consume those CTAs in your content? Think about a guesting strategy. You can create content, such as guest blogs, for others who have an audience similar to yours. (Lesley Vos shares some great advice on guest blogging to build your business.)
You also can reach out to people in your industry and invite them to contribute content to your platforms. This strategy can work particularly well for podcasts and videos where the guests need to do little preparation and can just carve out their appearance time. (Max Shannon offers a how-to guide on inviting guests to your podcast.)
Bottom line: Make sure you budget time and money to invest in marketing for your business. This deliberate effort makes your short- and long-term success as a content entrepreneur much more likely.
Ask your fellow content entrepreneurs how they handle their marketing at Creator Economy Expo. Register today for valuable networking, educational sessions, and headlining keynotes this May.
Ann regularly combines words and strategy for B2B, B2C, and nonprofits, continuing to live up to her high school nickname, Editor Ann. Former college adjunct faculty, Ann also helps train professionals in content so they can do it themselves.