Welcome to The Tilt, a twice-weekly newsletter for content entrepreneurs. Each edition is packed with the latest news, strategies, and tactics, plus inspiring creator stories and exclusive education, all to help you create, grow, and monetize better.
---
Features in this issue (view online):
​
---
​
full
tilt

6 Contract Details Every Creator Should Understand Before They Sign
You've secured a sponsorship deal, and now the brand has sent you a pages-long contract to review. Don't skim and sign on the dotted line. The particulars can significantly impact your brand, image, and content business.
Among the details you need to know – and understand – before you sign:
Usage rights: They dictate how a brand can use the content you create on their behalf, says Jess Hunichen, co-founder of Shine Talent Group.
It likely will detail how long the brand can use your content, but pay attention to the other details. Do they have the right to reuse your creation? How so? Can they edit or alter whatever you created?
"It's totally within your power to go back and say, 'Yes, you can have usage rights, but no, you can't later alter the content,'" Jess says.
Payment terms: Compensation, deliverables, and publication timing are, of course, the key points to any contract, Jess says. But some creators don't pay attention to the timing of their payment.
For example, a creator and brand publish a campaign that runs Jan. 2 to Jan. 31. With 120-day end-of-contract payment terms, the brand has until the end of May to pay the creator. Waiting so long for a payday can be especially difficult for smaller content entrepreneurs with little cash flow.
Jess typically pushes for creators to get paid 30 days after the first post. If it's a larger campaign with a series of posts over, for example, six months, Jess usually negotiates for her clients to receive 50% of the total payment upon signing the contract.
Exclusivity (also called non-compete clauses): Exclusivity limits with whom the creators can do business and for how long after a partnership ends. Companies don't want a creator pushing their products at the same time as a competitor's. Brands should pay a premium for this access to a creator.
Required impressions: Some brands attempt to trigger payments based on the number of impressions the content receives. If the creator doesn't hit the target, they aren't paid.
"Be wary," Jess advises. You have no control over the algorithms that push your content on TikTok. And there's nothing you can do if Instagram experiences an outage on the day the campaign launches.
If a brand specifies the minimum number of views or impressions to trigger payment, charge a higher rate and insist on a bonus if the content exceeds it. "If I'm not getting paid if I don't hit [a minimum], then I should be paid extra if I well exceed it," she says.
Bottom line, Jess says, as you're fielding offers from brands, never be afraid to negotiate.
"Just because there is a brand offering you a contract, and it can be really intimidating when it's a big brand, [remember that] you have something they want," she says. "Know that and use it to your advantage."
– Sarah Lindenfeld Hall
To learn more contract details such as whitelisting, going dark, and visible logos, read the longer story.
---
​
content entrepreneur
spotlight

Discord and Brand Partnerships Boost TikTok's Laelindria's Business

Entrepreneur: Audrey Rogers (Lae)
Biz: Laelindria​
Tilt: Retro and cozy video games and her current rigs (setups)
Time to First Dollar: 6 months
Primary Channel: TikTok (141.4K)
Other Channels: Twitch (943), Instagram (358), YouTube (169)
Rev Streams: Twitch subscriptions, TikTok Creator Fund, brand and game developer sponsorships, merch
Our Favorite Actionable Advice:
Take the room's pulse:

Lae returned to cozy gaming during the pandemic. As she started to stream, she found people quickly enjoyed her tilt.

Listen for revenue ideas:

Though merchandise isn't a big revenue stream, Lae creates merch that is personal and relevant to her community.

Grow a community:

Her Discord channel is the best thing for her business. The community talks and gathers around topics that go beyond her original idea.
– Kelly Wynne
All the Story: To learn more about Audrey Rogers' advice and lessons for creators, check out the longer story.
Know a content creator who's going full tilt? DM us. Or email [email protected].
---
​
quick
talk

Caught on … Twitter​
"Don't respond. Responding to negative comments often leads to more back and forth which escalates the situation." – Flavian DeLima​
​
​
---
​
things to
know

Money
Audiences
Tech and Tools
And Finally
---
​
we're a stan for
Vi Luong

TikTok sensation Vi Luong became a full-time content creator 10 months after she uploaded her first video to the platform. She learned how to become social media savvy after enrolling in a social media class at Chapman University.
Her series on the art of posing and finding your right angles helped her garner the fans she needed to make it big last year. Her daily posts brush on subjects connected to photo-editing techniques, solo at-home photo shoots, and having loved ones as your personal photographers.
Today, Vi charges anywhere between $8K and $10K for one sponsored post. In April, she gave Insider a behind-the-scenes look at her business: "Right now, I am actually scaling back on deals," says. "But throughout this year, I'd say I've done on average about four to seven deals a month. Three of those are yearlong deals that I have to post about every month."
Why we're a Stan: Vi took the info she learned in a college course to build every TikToker's dream – a strong and loyal fan base.
– Shameyka McCalman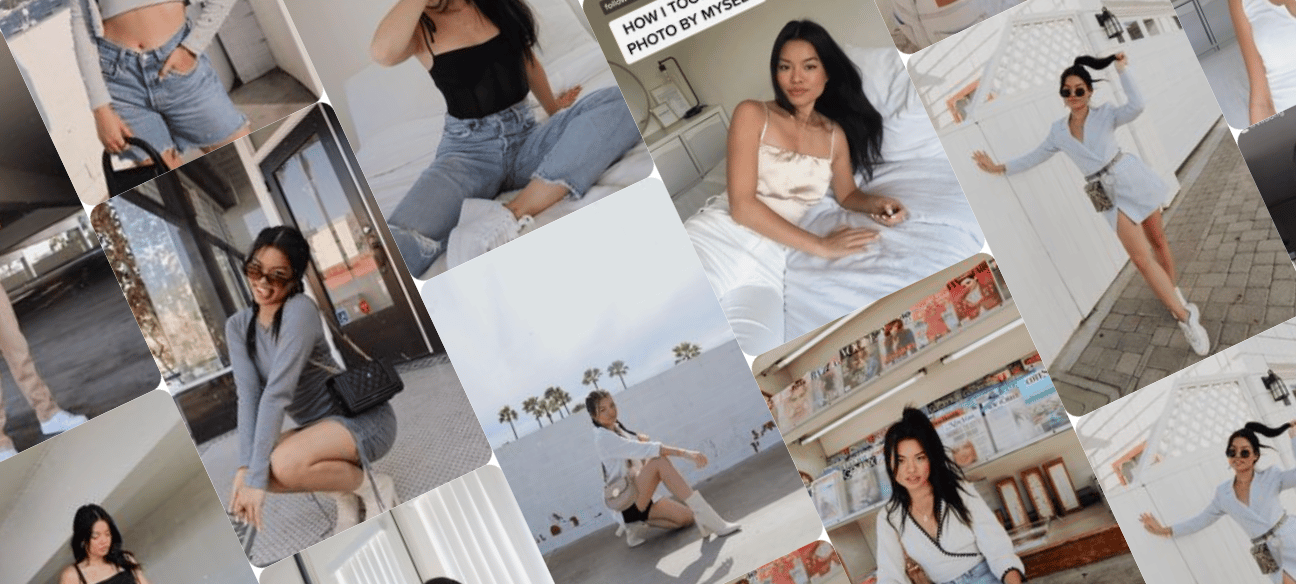 ---
​
the business of
content

---
​
the tilt
team

Your team for this issue: Joe Pulizzi, Ann Gynn, Laura Kozak, Marc Maxhimer, and Dave Anthony, with an assist from Angelina Kaminski, Sarah Lindenfeld Hall, Kelly Wynne, Shameyka McCalman, and Don Borger.
​