Welcome to The Tilt, a twice-a-week newsletter for content creators who want to be or already are content entrepreneurs. We talk aspiration, inspiration, revenue, audiences, tech, trends, and more to help your content business thrive.
---
full
tilt

Why You Need a Content Mission Statement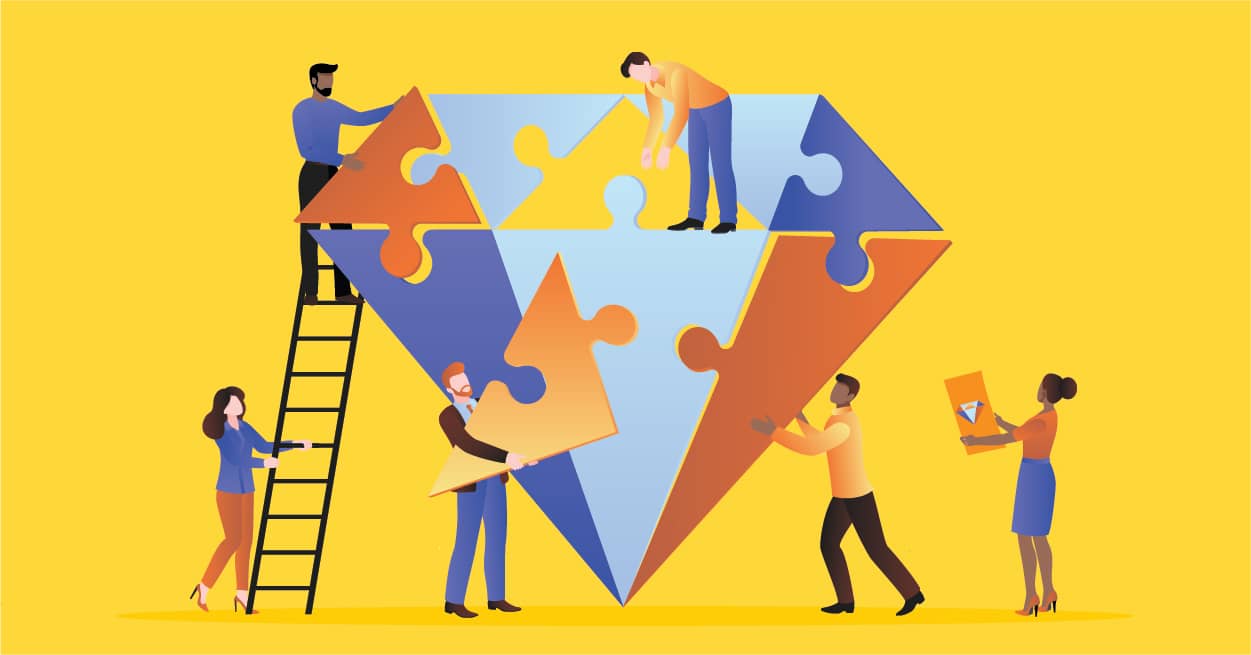 What's the issue?
Instagram, Twitter, Facebook, LinkedIn, Clubhouse, blogs, podcasts, livestreaming, etc. Too many content creators who want to be content entrepreneurs can't see past the platforms to focus on the business
Do you know your why?
Every successful content entrepreneur knows their why – the reason their content business exists.
How do you capture that?
You create a content mission statement.
Is a content mission similar to the business mission or goals?
No. It's not about you. It should be about your audience. A content business is not a content-creation business. A content business is an audience-first business.
Where do you start a content mission statement?
You must know your content tilt – that area of little to no competition on the web that actually gives you a chance to break through the noise and be relevant.
Then what?
Answer these three questions:
Who is your specific target audience?

What will you deliver to your audience?

What's in it for the audience?
Orbit Media's Andy Crestodina calls this the XYZ method: "Our company is where [audience X] finds [content Y] for [benefit Z]."
The Tilt Talk and Advice
Can you really capture an entire business in one sentence?
Yes. Simplicity is best.
The content mission statement doesn't say anything about revenue?
That's on purpose. The content mission helps you focus on something bigger than just making money (which is important but always secondary).
Can you share an example?
Media companies do content mission statements well. The Tilt founder Joe Pulizzi's favorite content mission statement comes from Inc. magazine: "Welcome to Inc.com, the place where entrepreneurs and business owners can find useful information, advice, insights, resources and inspiration for running and growing their businesses."
What if the content business serves more than one audience?
If you're targeting different niche audiences, addressing different topics, or giving different benefits, you need another content mission statement (or maybe more).
Does a content mission statement help in other ways?
The sentence sets a clear direction for your business and it's an easy way to explain your content business to others.
– Ann Gynn
A content mission statement is part of the business model outlined in Content Inc. by The Tilt founder Joe Pulizzi. Learn more about content mission statements here.
---
Travel Blogger Finds Big Success in Small Packing Advice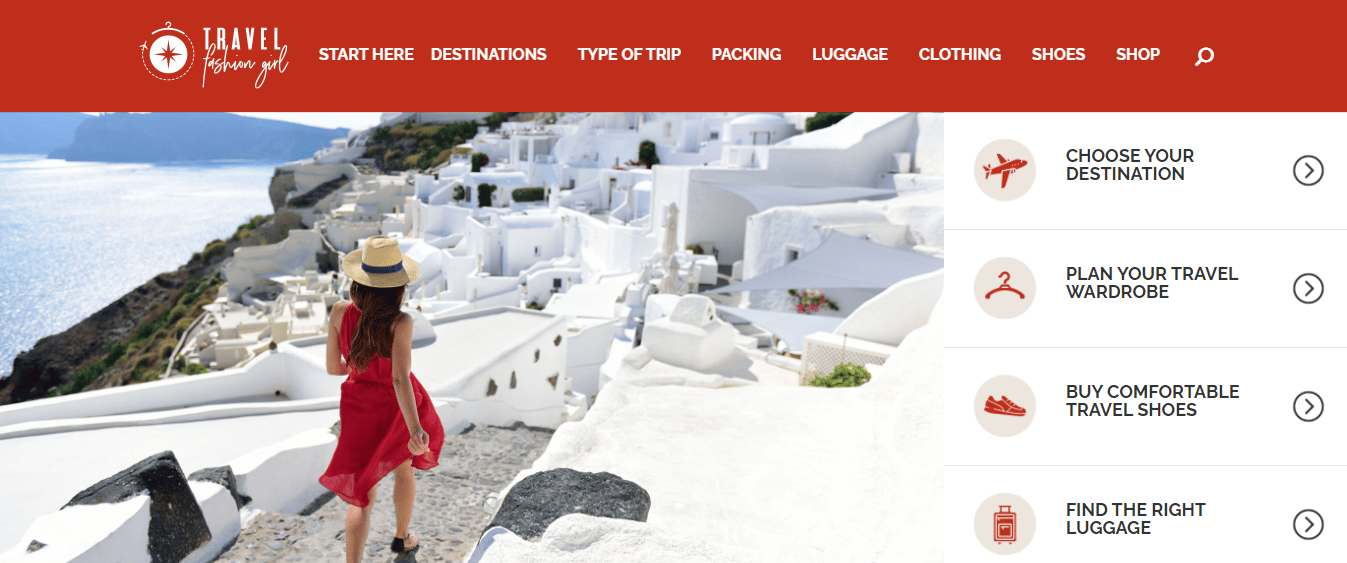 ​
Entrepreneur: Alex Jiminez
Biz: Travel Fashion Girl​
Tilt: How to travel with only a carry-on for any trip length
Channels: www.TravelFashionGirl.com Newsletter (50K)
​Instagram (20K) Facebook (77K) Facebook Group (30K) YouTube (15.7K)
Revenue: +7 figures
Rev Streams: Affiliate sales
Our Favorite Actionable Advice
Narrow your niche:

"If I want to talk to everybody and want to talk about everything, I'll never reach anybody."

Analyze your audience:

"I have access to so much data, so I have a really unique perspective of what people are buying, what they want, and what they like."

Don't do just because you can:

When online courses first gained popularity, Alex started an online course about how to be a six-figure blogger, but she stopped because it didn't feel like her.
Some of the Story:
When Alex Jimenez started traveling in 2008, she lugged around a lot of luggage. The more she traveled, the less she wanted to bring with her. However, when she turned to the internet for advice, she didn't find any. "I started researching and I couldn't find anything," she says.
Eventually, she got better and better at packing light. "I thought I really have to get the word out there. I have to tell people how to plan and pack properly. When you bring the wrong stuff, not only is it inconvenient, but it puts a damper on your trip," she says.
On a work exchange in Thailand, where she learned to write SEO articles, the idea for her blog was born. Armed with the keyword research experience she gained writing content for others, she built and launched Travel Fashion Girl.
Since her 2012 launch, she has been traveling with only a carry-on suitcase or backpack and taught millions of women to do the same. She's had up to 1M visits a month and has earned more than seven figures.
A key to Alex's success has been her narrow niche – how to travel with just a carry-on bag no matter how long your trip is. "If I want to talk to everybody and want to talk about everything, I'll never reach anybody," she explains. "It's a huge world, and having a smaller audience that's more engaged and more specific is better than trying to reach everyone."
Thanks to the blog's tenure and high traffic, Alex has access to incredible insights about her readers. That informs her next steps. "I have access to so much data, so I have a really unique perspective of what people are buying, what they want, and what they like," she says. "I listen to my community. What do they need? What are their questions?
"If I give you content that you need, I don't have to sell you on anything. I like that fluidity. It's very organic, and the organic way of making money feels more comfortable and authentic for me."​
​
– Kimmy Gustafson
All the Story: To learn more about Alex Jiminez, the content entrepreneur, and Travel Fashion Girl, the content business, check out the longer story.
Know a content creator who's going full tilt? DM us or email ann@thetilt.com.
---
​
quick
talk

Caught on … Twitter Spaces
"Email is the original killer app." –
Brian Clark
of Copyblogger
​
---
​
things to
know

Money
Audiences
Tech and Tools
And Finally
​
---
​
we're a stan for
Latasha Peterson

Latasha Peterson's story is really meta. She turned her side hustle into her full-time business. And her full-time business – Arts and Budgets – teaches other creative types how to profit from their side hustles, get down their debt, and other financially focused advice.
"With a background in musical theater and singing, I have always loved finding the best side hustles to make money," she writes on her site, Arts and Budgets. Her self-created side gig of blogging led to over 100K monthly readers and eight income streams, including courses, that earn her over $5K a month, according to Acorns' Grow blog.
Among her advice? Write down your goals. She started with four for her blog, serving content, writing at least once a week, growing her email list to 5K, and earning at least $1K by her second year. She saw the value and now sets weekly goals too to make the big goals seem more manageable.
Why we're a Stan: While The Tilt founder Joe Pulizzi isn't an advocate of using the phrase "side hustle," he is a big believer in writing down your goals. The act of writing the goals – and regularly reading them – is a proven differentiator between successful entrepreneurs and less-than-thriving entrepreneurs.
​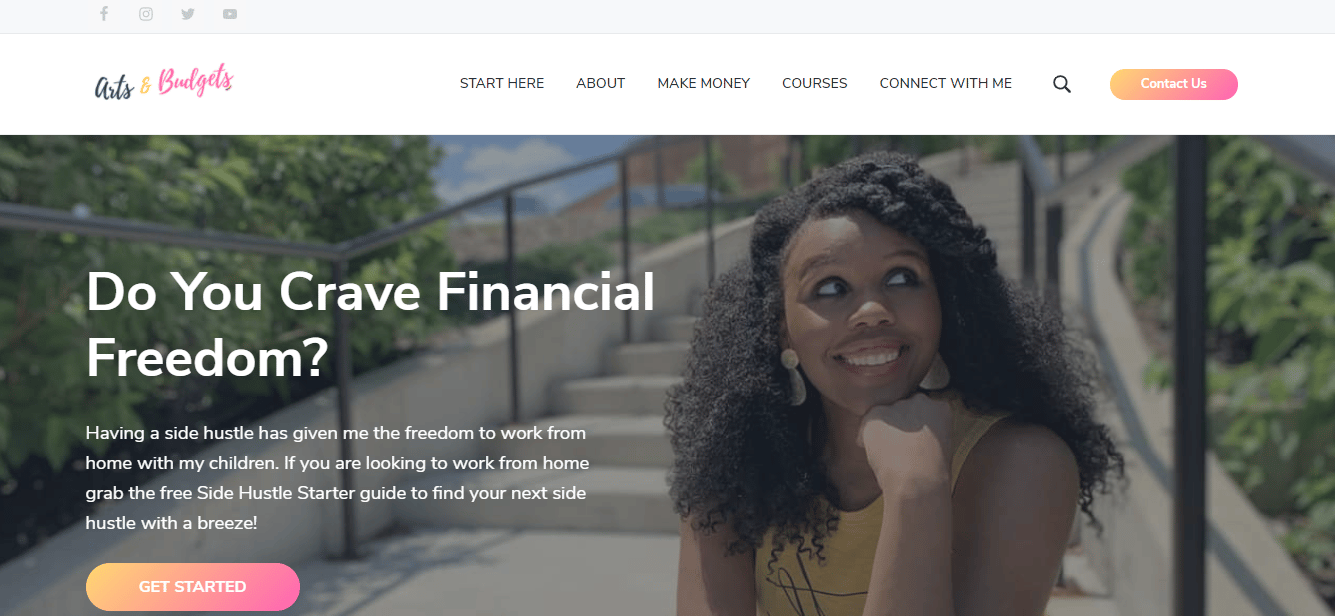 ​
---
​
the business of
content

​Hear what Joe Pulizzi has to say, in his Content Inc. podcast, about one sure way to cut through the clutter and position yourself or your company as an expert.
In the latest This Old Marketing, Joe raves about Coinbase's media house launch, while Robert rants about how some companies are out to destroy our reputations.
​
---
​
the tilt
team

Your team for this issue: Joe Pulizzi, Ann Gynn, Laura Kozak, and Dave Anthony, with an assist from Kimmy Gustafson and Don Borger.