---
​
In this issue:
Full Tilt:
Don't Be Dull
​
Content Entrepreneur:
Audience-Incentivized Revenue
​
Tilt Education Free Course:
Web3 in 30 Minutes
​
​
---
​
full
tilt

All Business Dulls Entrepreneurs' Creativity and Health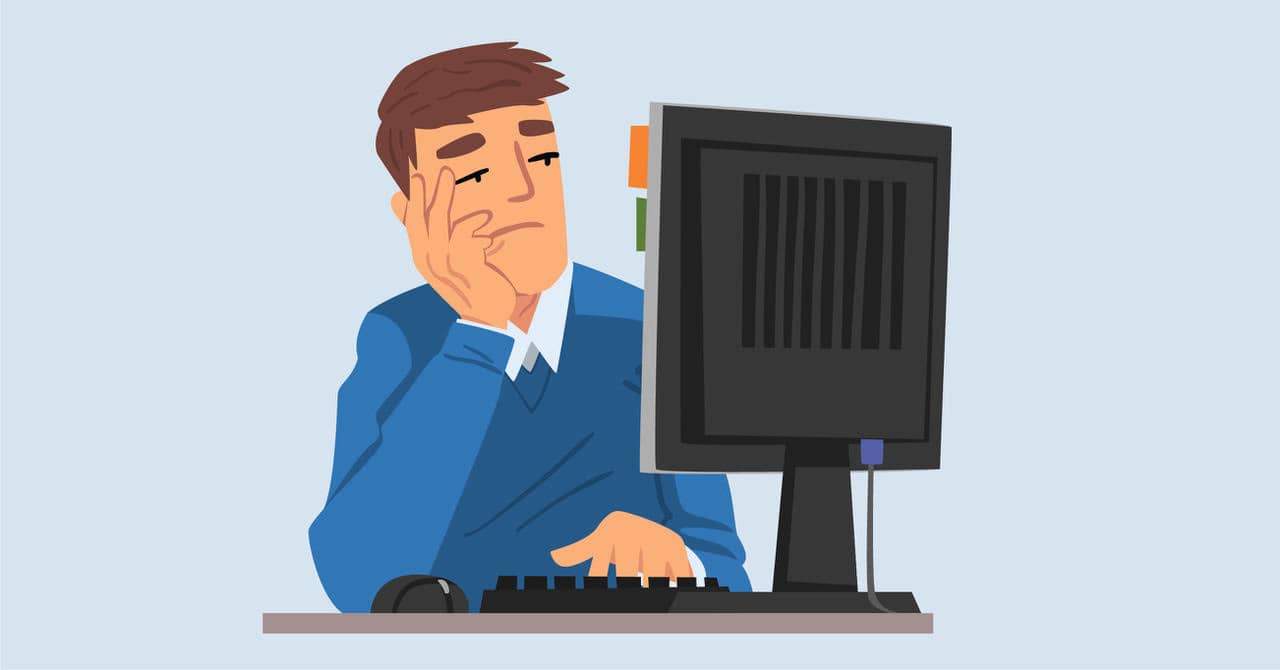 Does even 30 minutes to eat lunch away from a screen or walk down the street feel like a luxury? Couldn't those minutes be better spent creating content, working on your invoices, or tackling something else on your to-do list?
Probably not.
A 24/7 grind isn't sustainable in the long run, and research shows a clear connection between a healthy body and the skills required for a healthy business. Moving your body improves your concentration. It boosts your thinking skills. It makes you more productive. It can lower your stress levels. And it can even bolster your creativity.
Successful creators swear by it. Kat Norton, AKA Miss Excel, who earns seven figures, steps away from work for a day each week to do yoga, go outside, and meditate. Body positivity influencer Brynta Ponn makes a point to put down her phone and play with her dog or just read a book.
In a field where you're faced with constant competition, trolls, and a community to maintain, movement is necessary, says Dylan Lewis, who streams Madden on Twitch and posts Madden content on YouTube. "I am by no means a health expert. But I think just going to the gym just improves your mental health. It makes you feel better about yourself."
Breaks are necessary for creativity: Jeff Sanders, a podcaster and author of The 5 AM Miracle and The Free-Time Formula, says: "What tends to happen to everyone, myself especially, the more that you work, the less creative you become over time," Jeff says. "Without the rest, your content creation will just fall off the map because you'll run out of energy and creativity, which fuels what you're making."
​Emily Marquis, a certified clinical health and wellness coach, says, "If we're not getting (150 minutes a week) as a baseline, our mental capacity goes down, our sleep goes down, our bodily functions and organ productivity goes down."
Among Emily and Jeff's recommendations:
Shift your creator mindset

and add health to the priority list.

Set boundaries.

It's about saying yes to only things that actually move the needle for your business and no to everything that doesn't. That leaves time for you for a workout without guilt.

Pick something you'll do.

Concerned a 60-minute block is too much time to take? Start with 60 seconds of jumping jacks every hour.

Schedule your three "premium" hours wisely:

Research indicates people are most productive for

no more than three hours a day

. Devote those hours to creativity and hard business thinking.
"The whole intention is that frequently, throughout the day, you are walking away from work to move your body and get your heart rate up, so you can come back to your work a little more refreshed and hydrated and ready to go," Jeff says.
– Sarah Lindenfeld Hall
Take a five-minute break and read the full story.​
​
---
​
New Free Course From
The Tilt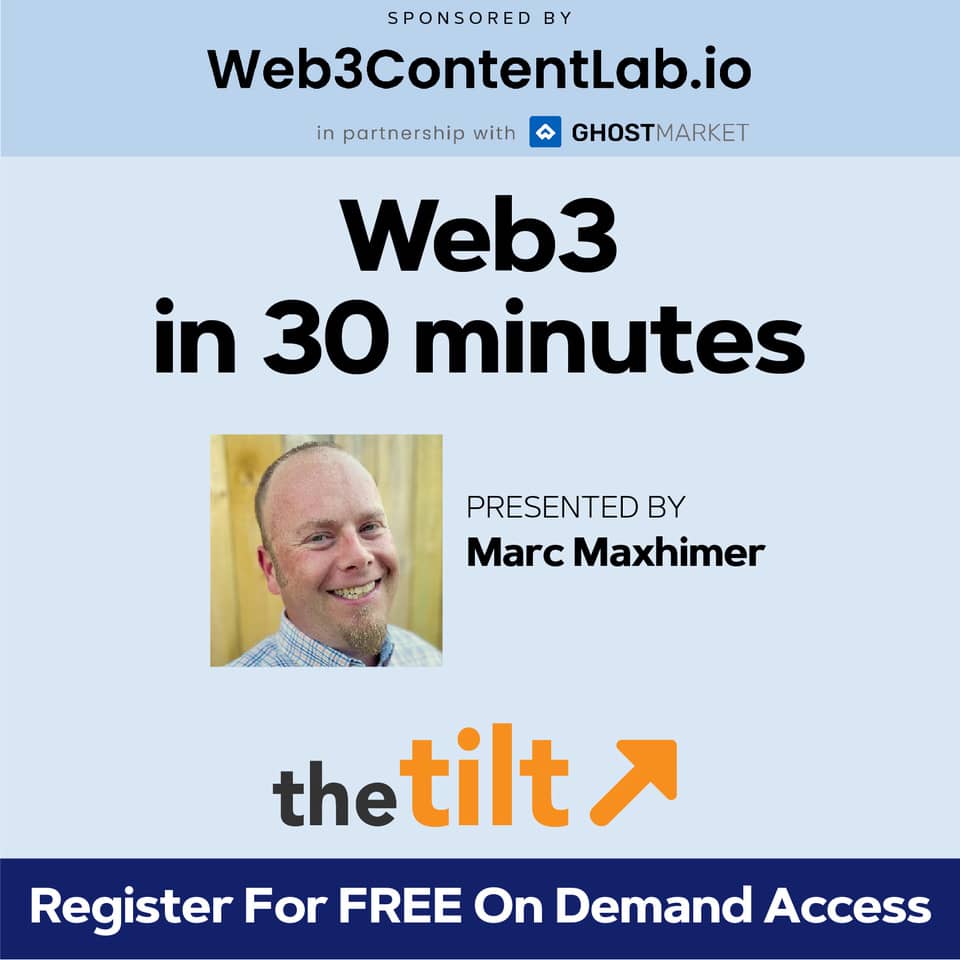 What is Web3? How would you describe Web3 to your friends? Why does it matter to me as a creator? What are those NFT things?
Join us on a quick and informative journey down the Web3 rabbit hole. Learn why Web3 is important, how social tokens can create community, and exactly why NFTs are a huge opportunity for creators.
​Sign up today for our FREE Web3-in-30-minutes course – sponsored by Web3ContentLab.io – powered by Ghostmarket.io.
​
---
​
content entrepreneur
spotlight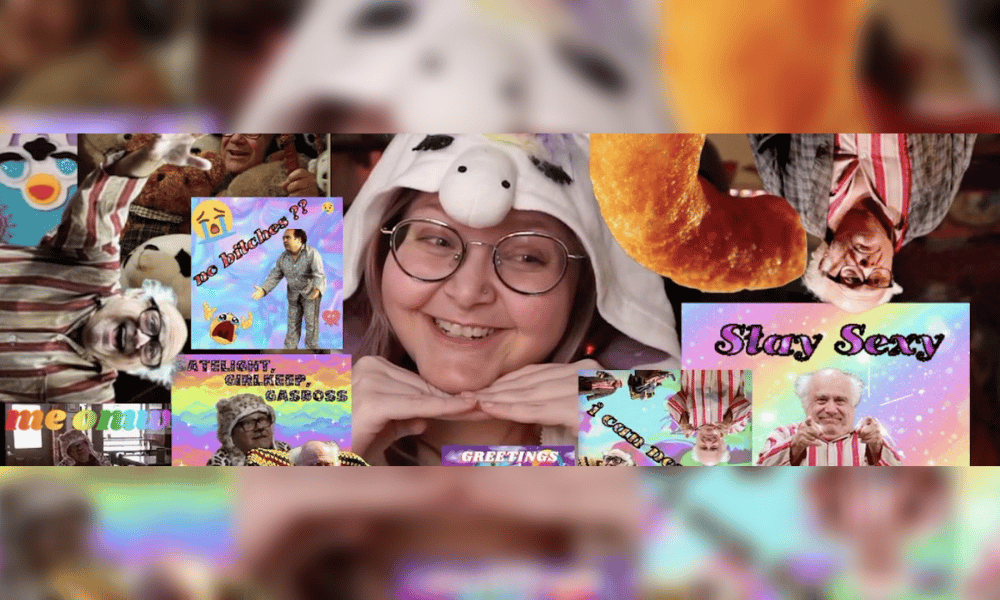 Entrepreneur: Mikki Brooke
Biz: Mikfoolery
Tilt: Variety Twitch streamer who also plays lots of characters
Primary Channels: Twitch (4.6K)
Other Channels: Twitter (2.3K), TikTok (996 followers)
Time to First Dollar: Few weeks
Rev Streams: Twitch subs, gifted subs, bits, tips, Fanhouse, merch
Our Favorite Actionable Advice:
Create incentives:

Mikki promotes a revenue goal to their audience. If they achieve it, they bring out their theatrical skills in the form of special characters for a wild "guest" appearance.

Reinvest in your business:

In the first eight months of Mikfoolery, Mikki reinvested all their revenue back into the business and bought better equipment to amp up their streaming.

Don't count:

Mikki turns off the viewer count in their stream so they don't fall into negative (and unnecessary) thoughts.
– Sarah Lindenfeld Hall
​Get the story about Mikfoolery.
Know a content creator who's going full tilt? DM us. Or email [email protected].​
​
---
​
quick
talk

Caught on … Twitter​
"Paying attention to patterns in your arena of interest will lead you to the best ideas to execute your content on." – Professor Nez​
​
---
​
things to
know

Money
Audiences
Tech and Tools
And Finally
---
​
the business of
content

​
---
​
the tilt
team

Your team for this issue: Joe Pulizzi, Ann Gynn, Laura Kozak, Marc Maxhimer, and Dave Anthony, with an assist from Angelina Kaminski, Sarah Lindenfeld Hall, and Don Borger.
​