Entrepreneur: Kat Norton
Biz: Miss Excel
Tilt: Making Microsoft Excel fun
Primary Channels: TikTok (793.2K), Instagram (594K), courses
Other Channels: LinkedIn (17.9K)
Time to First Dollar: About a week. After her sixth TikTok, an IT company exec asked her to create courses about G Suite products.
Rev Streams: Course sales, corporate training, motivational speaking, occasional sponsored posts
Our Favorite Actionable Advice:
Take messy action: Kat Norton was anxious about being in front of people, but she took the leap to create her first TikTok from her childhood bedroom. It wasn't perfect, but within a year, she had a seven-figure business.
Consider microlearning: Don't create hours-long video covers. Short lessons are easier for people to digest.
Do some inner work: Whether it's yoga, meditation, or time in nature, do the work to understand yourself. "Find a practice that you can do on yourself every single day to make yourself better," Kat says. "Get yourself to a place where trolls on the internet won't affect you."
The Story
In an Instagram video from New Year's Eve 2021, Kat Norton – aka Miss Excel – sits at a counter and looks at her laptop, wiping away tears. A voice in the background asks, "Who just reached out to you?" There's some mumbling, and the voice says, "Who?"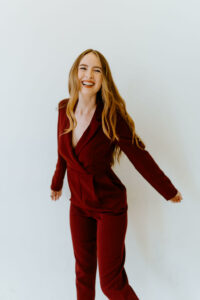 "Forbes," Kat says, crumbling with happiness. A Forbes contributor had just ranked Kat among the top social media influencers of 2021, capping a seven-figure year for a business that started in her childhood bedroom only a year earlier. "I still can't believe it," Kat writes as the video closes.
Kat's career started in the most normal ways after graduating from college. She worked for a consulting firm, doing things like performing due diligence and borrowing base analyses. As part of her MBA program, she had honed her Microsoft Excel skills, so she also built a spreadsheet training course for her co-workers. "It was a little side passion project," she tells The Tilt.
But, thanks to time on her hands at the start of the pandemic, that passion project eventually turned into a content business as she rapidly grew her social media following and created and sold online courses. She became a full-time creator in February 2021.
Kat Norton built a spreadsheet training course as a side project. She eventually took it to #TikTok. Now @TheMissExcel has a 7-figure #ContentBusiness. #CreatorEconomy
Click To Tweet
"The way I look at the world and everything I do, whenever I want to make content, I make content, and it will show up for me," Kat says, who has almost 800K followers on TikTok. "I'll go a week or two without posting if I don't feel like it. I put no pressure on myself, and that's what makes things blow up. My whole business has been inbound leads. Every single press opportunity, client, business opportunity, everything has just popped into my inbox … It's really just been about self-mastery."
Lightning bolt vision leads to Miss Excel
Working on herself is a big part of Kat's storyline. In March 2020, the pandemic scuttled her work travel and allowed her more freedom to explore her personal interests. She dove into things like meditation, inner child work, and subconscious reprogramming. "I went inward every single day, doing work on me to make myself a little bit better every day," says Kat, who grew up with an anxiety disorder that made her avoid attention.
Two months later, her thoughts turned to side hustles as she spitballed ideas on the phone with a friend. Her friend suggested she put her Excel tips on TikTok. "TikTok?" Kat remembers asking. "I'm 27 with a corporate job. I can't make a TikTok. But my gut was like, 'Make the TikTok.' And when she said it, I got a lightning bolt vision of me dancing to the Toosie Slide by Drake" with a chorus that includes, "left foot up, right foot slide."
I'm 27 with a corporate job. I can't make a TikTok, @TheMissExcel thought. But she listened to her gut and danced to Drake's Toosie Slide showing left/right Excel tricks. #ContentEntrepreneur
Click To Tweet
So she made the TikTok, Excel Tricks Left/Right Function and hasn't looked back. "I ended up batch-creating 10 videos and started posting one each day on TikTok," she says. "By the fourth video, it reached 100K views."
By the sixth video, the CEO of an IT company reached out to compliment her teaching style. They asked if she could create instructional videos about G Suite products – the Google version of everything she was doing with Excel – for students, parents, and teachers as schools went virtual.
"I'm a fast learner. I'll figure that out," Kat says she remembers thinking. "I formed an LLC, got a green screen, and a ring light. I moved the furniture out of my way in my childhood bedroom, and I had a business."
Miss Excel quickly adds up to 7 figures
Within weeks of launching, she was going viral on TikTok and then Instagram. After a flood of followers and views came her way, she reverse-engineered the experience to determine what made a post go viral, so she could do it again.
She created her first online course in November 2020. By January 2021, the business was making more money per month than her day job, so she left her corporate career in February 2021. Within a year of her launch, she was earning seven figures.
With her full attention on content entrepreneurship, her increasingly viral posts triggered more interest — 200K people followed her on Instagram in 10 days — and media coverage from outlets like Insider, Forbes, and Fortune. She started offering webinars and earned six figures in a single day in October 2021.
"I just kept scaling it and growing it," she says. "I got set in my mind (that) I'm getting a house in Sedona, Ariz., next year. I just started pushing myself."
All that hard work is clearly paying off. In fact, during The Tilt's interview with Kat in spring 2022, her real estate agent started calling her nonstop about a house in Sedona. She got it. "It's been the time of my life," Kat says.
For Kat, the secret to her social media success is, in part, the juxtaposition between the Excel tips she offers and her lighthearted approach to teaching – through dancing and music. But she knows she can't get creative without making space for it each week.
@TheMissExcel says the secret to her #SocialMedia success is creativity. But to make that possible, she takes a day each week to go outside, do yoga, and meditate. #ContentEntrepreneur #CreatorEconomy
Click To Tweet
"I dedicate an entire day to going outside in nature and doing yoga and meditating and getting myself super flowy, and then all these ideas sprout," she says. "And then, on a separate day, I'll execute."
For creators just starting, Kat shares these tips.
Advice for content entrepreneurs from Miss Excel
Consider microlearning
If your content business includes an online teaching component, instead of just creating hours-long videos that cover multiple topics, make room for microlearning — short lessons that are easy for people to listen to and digest. "Microlearning and breaking things out is very big," says Kat, who uses the Thinkific platform for her courses.
Do some inner work
Whether it's yoga, meditation, or time in nature, do the work to understand yourself. "Find a practice that you can do on yourself every single day to make yourself better," Kat says. "That is the key part. Get yourself to a place where trolls on the internet won't affect you."
Take messy action
Post your content, she counsels. Nothing has to be perfect. Release yourself from any form of perfectionism. "We are the ones who stand in our own way," Kat says.
Miss Excel also was featured in Ann Handley's presentation at the 2022 Creator Economy Expo. To watch that and all the other sessions, share your email address, and we'll let you know when it's ready. Thanks to our sponsor Lulu for making free access possible.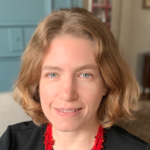 Sarah Lindenfeld Hall is a longtime journalist, freelance writer, and founding editor of two popular parenting websites in North Carolina. She frequently writes about parenting, aging, education, business management, and interesting people doing remarkable things.