Entrepreneur: Tamkara Adun
Tilt: Decolonizing teaching of African history
Scene: Website, courses, books, Patreon, newsletter, merch, language coaching and consulting, Instagram (29.5K)
Snack Bites:
Tamkara found an untapped content tilt – learning about the history of Africa taught from a decolonized perspective.
She started her research to help her children but ended up sharing on an Instagram account that eventually led to her owned media property.
A diverse revenue stream, including online courses, a newsletter, and coaching, contribute to making her business a success.
Why We Stan: Tamkara used a social media channel to start her business, but she built it on owned land. She also took advantage of content marketing, connecting with thought leaders and writing guest blog posts to reach and attract an audience.
The Story of Tamkara Adun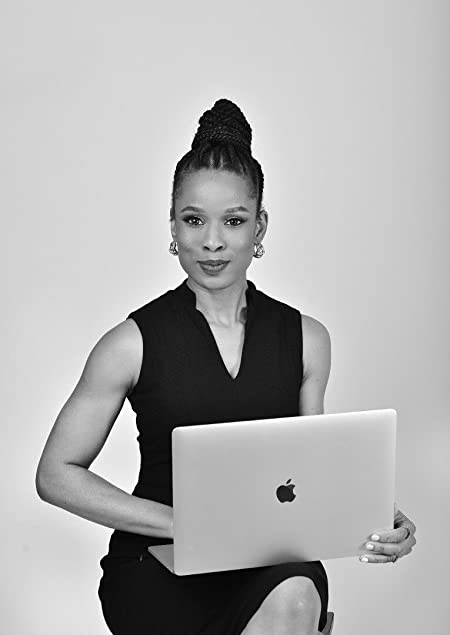 Tamkara Adun has an open-arms approach to learning. That's why she started posting on Instagram about the lessons she was researching for her children's education.
That account evolved into Ọdúnìfẹ́, a content-first business focused on decolonizing the teaching of African history. She publishes a biweekly newsletter, publishes books, and offers free resources and paid online classes. Tamkara also offers coaching and an Africa-focused language school. She also was honored with a Podia creator fellowship.
The origins of Odunife germinated when Tamkara's family moved from Nigeria to the Netherlands. She was dismayed by what and how her children were learning about Africa's history.
As she tells Podia: "They learned a little about African history, but it was history told in a colonized narrative that did not discuss the greatness of their ancestors. I didn't want them to become so swallowed up in other people's histories that they forgot their own. I wanted them to be well-rounded but also understand their African history in a way that was true and affirming to them."
@Tamkara Adun researched Africa's history told in a non-colonized narrative for her children to learn. She shared what she learned on @Instagram, and her #ContentBusiness was born. #Stan #CreatorEconomy
Click To Tweet
So Tamkara, who had spent 20 years in human resources, did her own research and taught her children. She also wanted others to benefit from her work, so she started an Instagram account in 2019 where her followers commented and grew the conversations. And that effort grew into Odunife Global. (Her Instagram now boasts almost 30K followers.)
"It was a journey for me, and once I started, I knew there was no turning back," she says. "Knowledge is a gift. You shouldn't keep it for yourself."
When her children's book, Osasu and the Great Wall of the Benin Empire, was published in 2021, Tamkara spoke about her content tilt in an interview with Pen to Print. "African history is world history, and our schools do not teach enough about it. I'm closing the gap and balancing the narrative."
Growing a business
Ọdúnìfẹ́ translates to"year of love" in the Yoruba language. It's also a combination of her children's names – Odunayo and Ifeoluwa. As a content business, Odunife means a wealth of free and paid resources on the history of Africa.
Though it started with her Instagram account, Tamkara did a lot of work to expand Odunife as a media property. She tells Podia about her multi-prong approach. In the beginning, she commented and direct messaged on posts from thought leaders she admired. Some would follow her. Tamkara also implemented a guest blog strategy, writing articles for bigger sites that spoke to her targeted audience. Finally, she published content people would want to share.
@Odunife1 grew as a media property as @Tamkara commented on thought leaders' posts and wrote guest articles for related sites with bigger audiences. #Stan #ContentEntrepreneur
Click To Tweet
It's worked well. In addition to her Instagram account, Tamkara publishes a biweekly newsletter through Substack and hosts member-only content through a Patreon account. She also sells about a half-dozen online courses, such as African History 101 for Kids and Africa Revolutions Missing From History Books. The most expensive course is about $20.
Tamkara also does consulting, including classroom appearances, and Odunife hosts an African Language School with individual and group lessons taught by experts. Her merch shop is a fun mix, from historical hoodies to posters.
Don't stop
All that work in building her busy hasn't been easy. "Juggling my business and remote learning with two children at home has often made me feel overwhelmed and tempted to quit (to take a long nap)," she tells Pen to Print. "I held on to a mental image of my expected outcome and the legacy I want to leave for my children. That kept me awake and going."
Ann regularly combines words and strategy for B2B, B2C, and nonprofits, continuing to live up to her high school nickname, Editor Ann. Former college adjunct faculty, Ann also helps train professionals in content so they can do it themselves.