Entrepreneurs: Dave Nadelberg and Neil Katcher
Biz: Mortified
Tilt: Cringeworthy moments of adolescence
Mortified Channel: Podcast
Supporting Channels: YouTube (3.2K), Instagram (5.6K) Twitter (10.5K) Facebook (32.4)
Time to Full-Time Employment: 8 years
Rev Streams: Workshops, shows, podcast, book, merch (including a game)
Our Favorite Actionable Advice
Get loud: That's the thing you control. As they ask, "Is there something people would want to talk about just on the premise of it alone?"
Have a purpose: Entertaining an audience is fine, but it's better when you have something more than that.
Spread the word: Doing PR makes your content more discoverable. It could be interviews through mainstream media or guesting on niche podcasts.
The Story
Mortified revels in those cringy moments of adolescence – instant messages aimed at getting a new boyfriend to prove his feelings or a teen-written mystery focused more on fashion than suspense.
First in live theaters, and since 2015 as a popular podcast, the show features adults recounting those embarrassing writings and thoughts from their childhood to the delight of audiences. And it's part of a growing small business for content entrepreneurs Dave Nadelberg and Neil Katcher. Last year, they launched a second podcast, Ooh! You're in Trouble designed for the 9- to 13-year-old set.
"I couldn't have predicted that I would have spent the majority of my career reading people's childhood writings," Dave says. "But it feels like I'm wired to do this, and [Neil's] wired to do this for good or for bad."
Origin story
Mortified was intended to be a single live show in Los Angeles in 2002, inspired by an unsent missive that Dave wrote to a teenage crush. But the original casting call went viral in the way emails did nearly two decades ago – via forwards. One show ultimately turned into regular shows on stages around the world.
Eventually, other opportunities lined up, including a book deal, The Mortified Sessions with Sundance TV in 2011, The Mortified Guide, a six-episode comedic docu-series on Netflix in 2018, and a game. But podcasting became the core of the business.
Content entrepreneurs @DavidNadelberg and @NeilKatcher put #podcasts @Mortified and recently @ListentoTrouble at the core of their business.
Click To Tweet
"The podcast has sort of changed the face of what we do because it's become the center of what we do," Dave says. "From there, we're able to do things we can't do on stage. We can do interviews. We can do occasional documentaries on the podcast. We can do all sorts of fun experiments."
Birth of a second podcast
Dave and Neil learned building a business isn't unlike the ups and downs of adolescence. The two met as students at Ithaca College in New York. In the beginning, Dave scrambled to get odd jobs between book or TV show deals. Though Neil has helped with Mortified since the first show, the business only became a full-time job about eight years ago.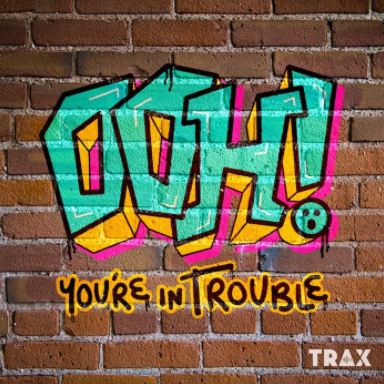 "Growing a small business that is an art business, a creative business, where it's just so subjective, it can really take a psychic toll and it's really challenging," Dave says. "What's helped us is tenacity."
Pre-COVID, revenue came in through live events, media licensing deals, corporate workshops focused on creativity and storytelling, and the creation of ads tied into the Mortified brand.
When the pandemic hit and live shows stopped, the company focused on creating the Ooh! You're in Trouble podcast. It melds documentary filmmaking techniques and comedic storytelling to tell true stories of tweens and teens. A recent episode focused on one teen's attempt to change her school's dress code.
"It helped to save us because all our workshops went away too," Dave says. "Especially when you're a small company, you've got to be able to pivot in times of crisis. The bad news is you don't have a ton of resources to pivot. The good news is that you're nimble enough that you can."
For Dave and Neil, the key to success has been the nature of their creations – content that truly resonates with the experiences lived by their fans.
The key to @Mortified success? #Content that truly resonates with the experiences lived by their #fans – embarrassing adolescent moments and troublemaking. #ContentTilt #CreatorEconomy
Click To Tweet
Advice for podcast content entrepreneurs
Here's what's helped them become a podcast success.
Have a loud idea
Dave and Neil collaborated with celebrities and worked with big media companies, but the ticket to success was content that gets audiences excited. "The only thing you can control is, 'Is my idea loud? Is there a viral quality to it?" Dave says. "Is there something people would want to talk about just on the premise of it alone?"
Listeners connect with Mortified' and Ooh! You're in Trouble because they've had the same experiences – over-the-top feelings for a first boyfriend or getting in trouble as a kid. When people hear about Mortified, they often start sharing their own childhood memories. "They're already participating in it before they have even purchased the product," Dave says. "I feel like that's its greatest weapon."
Do public relations
Over the years, Dave and Neil have been written about in both print and online outlets – from The New York Times to Buzzfeed. That PR is always helpful in attracting an audience.
But growing the Ooh! You're in Trouble audience has been particularly challenging because not many podcasts are dedicated to the tween space. "There's an extra layer of having to introduce a community to content that exists for them," Dave says. "It's a totally different problem to solve. I think the industry that is working in this tween space is honestly still cracking it."
But they see momentum. Teachers have started using episodes in their classrooms to teach storytelling. And podcasts such as The Big Fib, which features kids interviewing an expert and a liar on the same topic, have offered shout-outs. "A big way to begin to grow our audience is through having other podcasts talk about you," Dave says.
A big way to grow an #audience for your #podcast is to have other podcasts talk about you, says @DaveNadelberg of @Mortified and @ListentoTrouble.#ContentEntrepreneur #PR
Click To Tweet
Know your purpose
It's great to have content that entertains, but creators should look for a higher purpose. Ooh! You're in Trouble aims to help kids develop executive functioning and decision-making skills. Mortified demonstrates to listeners that plenty of us have had difficult childhoods or did something really embarrassing.
"A lot of people, when they're making creative projects, don't always think in those terms," Neil says. "They just think purely, 'Is it entertainment?' That's fine, but it's great when you can have something [more] as well."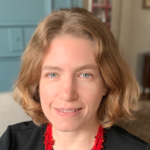 Sarah Lindenfeld Hall is a longtime journalist, freelance writer, and founding editor of two popular parenting websites in North Carolina. She frequently writes about parenting, aging, education, business management, and interesting people doing remarkable things.