Entrepreneur: Loren Raye
Biz: Nonsense and Nostalgia podcast and Loren Raye
Tilt: Unfiltered motherhood
Primary Channel: Podcast (thousands of downloads per episode) and Instagram (15.2K)
Other Channels: Twitter (25.4K)
Time to First Dollar: Few months
Rev Streams: Voiceovers, sponsored podcast content, sponsored Instagram content, IG Reels bonus program
Our Favorite Actionable Advice:
Do what you know: By drawing on her strengths gained from her radio work, Loren is building a content career with a podcast and a social account sharing her life.
Have a hosting plan: Podcasts or videos with two (or more) hosts can be problematic if one person isn't in control. Loren and her podcast partner assign hosting duties for each episode.
Implement a friends-and-family sponsor plan: Finding sponsors can be challenging. Start with people who are familiar with you and/or what you are creating.
The Story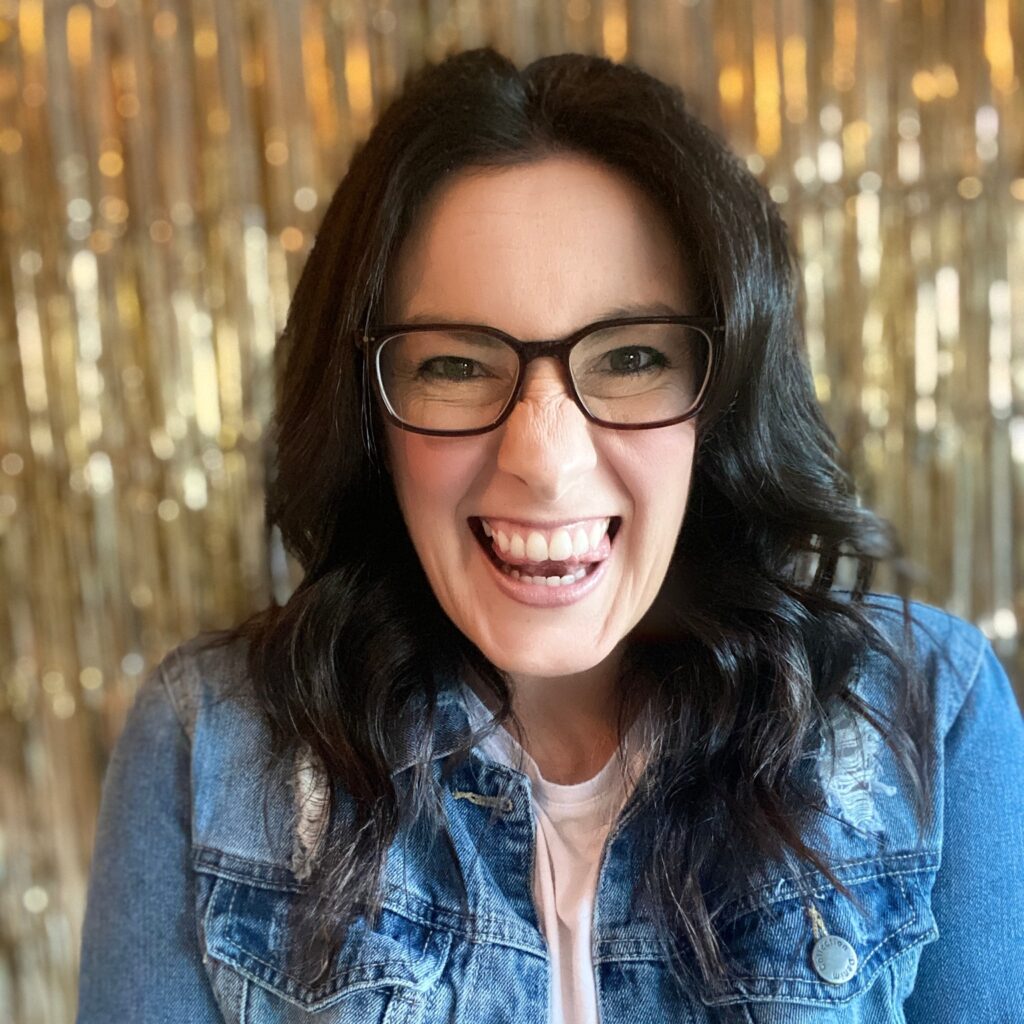 Loren Raye has been a content creator for over a dozen years. She started her career on the radio, which allowed her to understand how talking about her life helped her connect with people. For six years, she worked on the New York-based Elvis Duran and the Morning Show. In 2013, she went to Boston to co-host the TJ Show with TJ Taormina.
But during COVID, the radio station shut down and everyone was let go. Fortunately, she already had built a solid social media presence on Instagram. She decided to start a podcast.
@LorenRaye lost her radio job when the station shut down. So, she took control of her career path and launched her own content business. #CreatorEconomy #ContentEntrepreneur
Click To Tweet
Starting a podcast
"The barrier to entry for podcasting is so low. Everyone's doing it, but it's also so saturated," Loren explains. In other words, anyone can start a podcast, but not everyone will stand out.
The transition from terrestrial radio to a podcast was a natural fit. Now, her radio audience could find her speaking on her podcast Nonsense and Nostalgia that she co-hosts radio friend and TikTok star Brian Moller aka B Mo the Prince.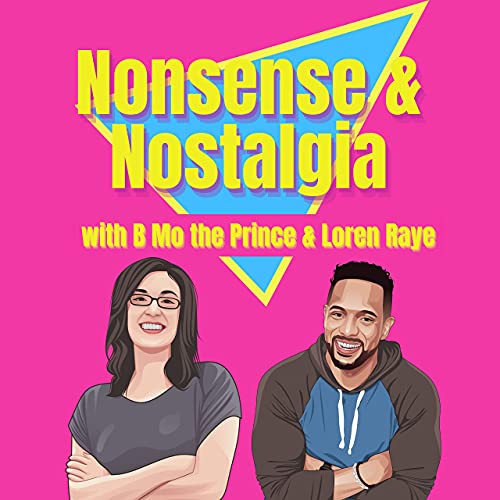 When the podcast launched, they published an episode once a week. Now they stream twice a week. In the 20-minute episodes, they talk about what's going on in their lives and get honest with their audience on topics ranging from mental health struggles to nostalgic '90s memories. "We try to keep it short. We're trying to reach millennials who don't have a lot of time," Loren says.
While the 20-minute episodes may seem like a casual conversation to listeners, Loren and B Mo plan ahead. They work together on a shared spreadsheet that includes the ideas and host lead for each episode. They also tailor their content to holidays and other timely events.
Promoting the podcast
B Mo and Loren post snippets of their recordings on social media to market the podcast. Since B Mo has a large TikTok audience, he can reach a wide group of potential subscribers. And since Loren already has an Instagram following from her radio days, she can tap into her audience of dedicated followers, too.
They also encourage everyone to turn on their Spotify or Apple notifications so that they're notified when a new episode drops.
Getting a sponsor
Loren and B Mo also now have a podcast sponsor in Coast Health, a friend who is trying to grow their business, too. "We were so new to podcasting. So we found that the best way to go about doing this is to look for friends or acquaintances that are also doing something new," Loren says.
The sponsor was a listener to the podcast who inquired about advertising. As the podcast sponsor, Coast Health receives a five-second line about their energy drink at the beginning of the show. Halfway through the show, the hosts spend another 45 to 90 seconds talking about the product.
The first sponsor for #podcast Nonsense & Nostalgia came from a listener who inquired about advertising, says @LorenRaye. #ContentEntrepreneur
Click To Tweet
Coast Health compensates them based on the monthly podcast download number. "They've seen a really nice return, and we feel good that our audience trusts us to try new things," Loren says.
"Our next step is paid advertising. We're figuring out if that will be through TikTok, Instagram, or another platform," she says.
Lauren and B Mo's goal for the podcast is to earn enough revenue through sponsorships to invest in digital promotion and pay themselves a salary. "Even if that means recording and publishing a podcast every day as if it's live like a radio format, that would be really fun," Loren says.
Going beyond the podcast
Loren also is working hard to grow her personal brand on her Instagram page. She applies what she learned in her radio endorsement deals to secure sponsored content partnerships.
And as she shared her life on the radio, she now creates Reels and other content about her life being a mom, including her tough postpartum recovery. " had always been so authentic on the radio, and it felt really weird to not be sharing my experience with my Instagram followers, too," Loren explains.
@LorenRaye didn't just create a new podcast. She's growing her brand on Instagram with her authentic musings as a mom. #ContentBusiness #CreatorEconomy
Click To Tweet
The subsequent response encouraged her to publish unfiltered motherhood posts to create a meaningful connection with her audience. Reels have been her focus since she's eligible for the Instagram Reels bonus program. She can earn up to $800 for 1.77M views or less for fewer viewers.
But Loren isn't stopping there to earn revenue for her individual content brand. She applied for a sponsorship opportunity with BJ's Wholesale, which was looking for young moms to participate in a baby essentials campaign. Since she shops at BJs anyway, it was a no-brainer to participate in their campaign. She received $500 for the sponsored content.
Bonnie owns Word of Mouth, a content agency specializing in social media, content marketing, and editorial writing. She's written for Marie Claire, Harper's Bazaar, Coveteur, Man Repeller, Health.com, and more. She loves wearing fanny packs and laying in the fetal position.