Entrepreneur: Alisha Ether
Biz: Leesh Capeesh
Tilt: Variety game-playing streamer
Primary Channels: Twitch (32.5K), TikTok (189.9K)
Other Channels: YouTube (7.85K), Instagram (5.2K), Twitter (4.7K)
Time to First Dollar: Less than a month
Rev Streams: Subscriptions, Bits and tips on Twitch, sponsorships
Our Favorite Actionable Advice:
Build genuine connections: Through groups like Black Girl Gamers and Noir, a network for Black femmes in content creation, Alisha found connections with like-minded people.
Use TikTok for marketing: It can be hard to grow an audience on Twitch without outside marketing. Alisha has found TikTok to be a great marketing tool for her Twitch stream.
Take a break: Alisha admits she has a hard time taking this advice herself. But content creation is work you don't leave at the office. You have to take a step back and take a break.
The Story
Among the early lessons learned by Alisha Ether as she launched her gaming career is the importance of being intentional — not just throwing content online and hoping people will follow. It requires doing research to figure out how to connect with an audience and on which platform.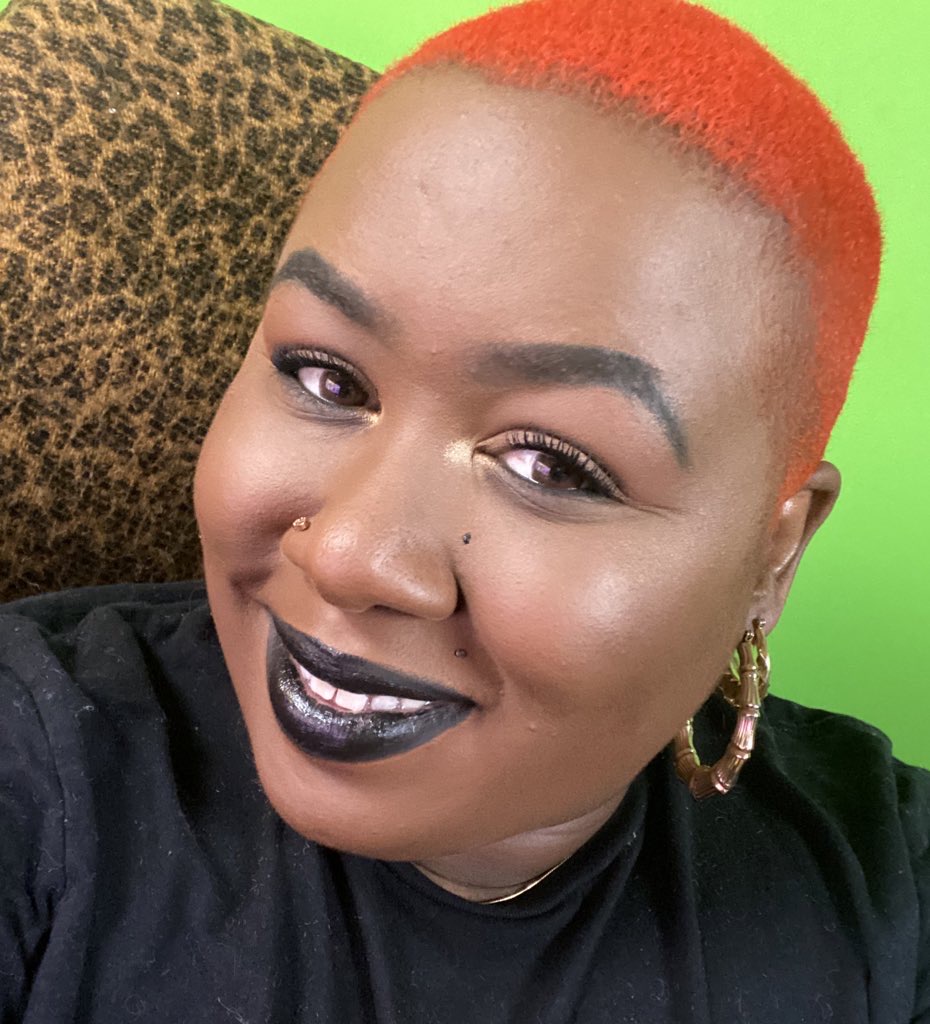 "You don't do anything without intention," says Alisha, known as Leesh Capeesh on Twitch and her other content business channels. "You have to research. You have to do your due diligence. If you don't, you're going to be sitting up there, mad at everybody but yourself because you were not taking the necessary steps to ensure your success," she says.
That lesson came with the launch of her YouTube channel four years ago. Her ex-husband, a comedian, wanted to start his own channel. In the process of his research, Alisha learned gamers were among the top earners on the platform.
A gamer since age 5, she couldn't believe people watched somebody play. But she's always been creative and gave it a shot. In a year, she knew she needed something different. "You post a video, and you don't do the necessary steps it takes to be seen," she explains.
That step into the world of content creation opened new possibilities for Alisha. She got to know other online gamers, was introduced to Black Girl Gamers, which aims to heighten Black women's voices in gaming, and discovered Twitch. She spent six months doing research, meeting and watching other streamers, and participating in chats. The platform was a better fit — a place where she could not only share her content but interact with the viewers watching at the same time.
@Leesh_Capeeshh dipped into gamer streaming on YouTube. After her introduction to @BlackGirlGamers and doing her own research, she moved to @Twitch. #ContentEntrepreneur #CreatorEconomy
Click To Tweet
Her effort paid off. Less than a month after launching Leesh Capeesh on Twitch, she earned affiliate status. This year — three years after that early success — she became a full-time content creator, leaving the restaurant industry where she had worked as a bartender and server for a decade.
"I came in there humbled, willing to learn and talk to people and meet with people," she says of Twitch.
Creating community
Alisha first focused on Dead by Daylight, the multiplayer horror game. Not wanting to get pigeonholed, she switched up her stream and, today features a variety of games, and is heavy on interaction and conversation. She often invites her community members to play with her while she streams. Her fans play games with each other on her Discord channel.
"The joke is that I have a cult, which is not true," she says with a laugh. "But it's a very tight, close-knit community. Even newcomers are like, 'Oh my god, I feel so welcomed here.'"
#Twitcher Leesh Capeesh set and met the goal of creating a close-knit community where even newcomers feel welcomed. #streaming #ContentEntrepreneur
Click To Tweet
Building a welcoming atmosphere is a key to one of Alisha's goals — being a role model of sorts for marginalized people who are into gaming. "It's a little intimidating going into this space because all you see are white men," she says. A recent Twitch data breach revealed only three women among the platform's top 100 streamers, only one of which is a woman of color.
Alisha credits much of her success to discovering like-minded Black women online. As a queer Black woman successful in gaming, she hopes to serve as that same kind of inspiration for others. "Growing up, I needed to see somebody who looked like me, doing the things I do," she says. "I do a lot of what I do for my daughter. I validate her and her nerdiness and her gamer (interest) like I wish I was validated as a child."
TikTok as a Twitch marketing tool
It's younger people like her Gen Z daughter who are often glued to her content, especially on TikTok where her following has skyrocketed to nearly 190K followers in less than a year. It's become a critical way to grow her fan base on Twitch, where it can be difficult to get discovered, and her other social media channels. "TikTok people are ride-or-dies," Alisha says.
On TikTok, she can showcase her gaming and her personality. But, just like before she started streaming on Twitch, she did her research about TikTok. "I didn't start posting on TikTok until I went and downloaded TikTok and was on TikTok, scrolling and seeing, 'OK, this works, this works, and this works,' and looking at other Twitch streamers," she says.
It's hard for audiences to discover Twitch accounts, so @Leesh_Capeesh uses TikTok to raise awareness and move her audience to her streaming. #ContentMarketing #CreatorEconomy
Click To Tweet
Advice for content entrepreneurs
For gamers dreaming of making a living on Twitch, here's what Alisha recommends.
Do your research
You can find plenty of free information on Google, so you don't end up making the same mistakes that others have. "Do nothing without intention," she says.
Build genuine connections
Through groups like Black Girl Gamers and Noir, a network for Black femmes in content creation, she's found connections with like-minded people. But be discerning. "There are a lot of people whose intentions may seem like they are good on the surface, but they are not underneath," she says.
Take a break
Alisha admits she has a hard time taking this advice herself. Her manager and partner recently convinced her she needed to take a two-week vacation. "'We see you. You're about to get burned out," they told her. "I hadn't really thought about it, but they were right."
In her former career in the restaurant industry, she could leave work at work, which was something she loved. Content creation is different; it can be all-consuming. "Sometimes," she says, "you have to step back and take a break."
Advice for #ContentEntrepreneurs: Sometimes, you have to step back and take a break, says @Leesh_Capeesh. #CreatorEconomy
Click To Tweet
Never settle
And, to Black women in the gaming space, she says this: "Never settle." She'd love to add more sponsorships to her revenue stream, but in her experience, brands often shortchange Black women gamers. While some offers look great on paper because of the brand or opportunity, they weren't going to pay her, Alisha says.
"Not everything is about money," she says. "But, at the end of the day, know your value. And I know my value, and I know what I bring to the table … Once I learned that, I'm saying 'no' a lot."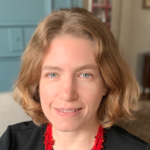 Sarah Lindenfeld Hall is a longtime journalist, freelance writer, and founding editor of two popular parenting websites in North Carolina. She frequently writes about parenting, aging, education, business management, and interesting people doing remarkable things.