Entrepreneur: David Cherry
Biz: DataDave
Tilt: Genuineness as he plays and chats
Channel: Twitch (61.7K)
Other Channels: Twitter (11.8K) YouTube (5.7K) Instagram (4.4K) Voice Actor Site
Time to Twitch Partner Status: 6 months 
Rev Streams: Twitch partner program, sponsorships, merch
Our Favorite Actionable Advice
Make your stream schedule manageable: Streaming in long stretches won't necessarily get you more viewers. Pick a schedule that's healthy for you, and your audience will show up.
Treat viewers like a new friend: Ask questions to get to know your audience. If they stay silent, talk about what's going on in the game.
Use incentives: Promise something special if you attain a target number of subscribers in a week.
The Story
Five years ago, Twitch streamer David Cherry was setting the stage for a doctorate in human-centered computing from Clemson University.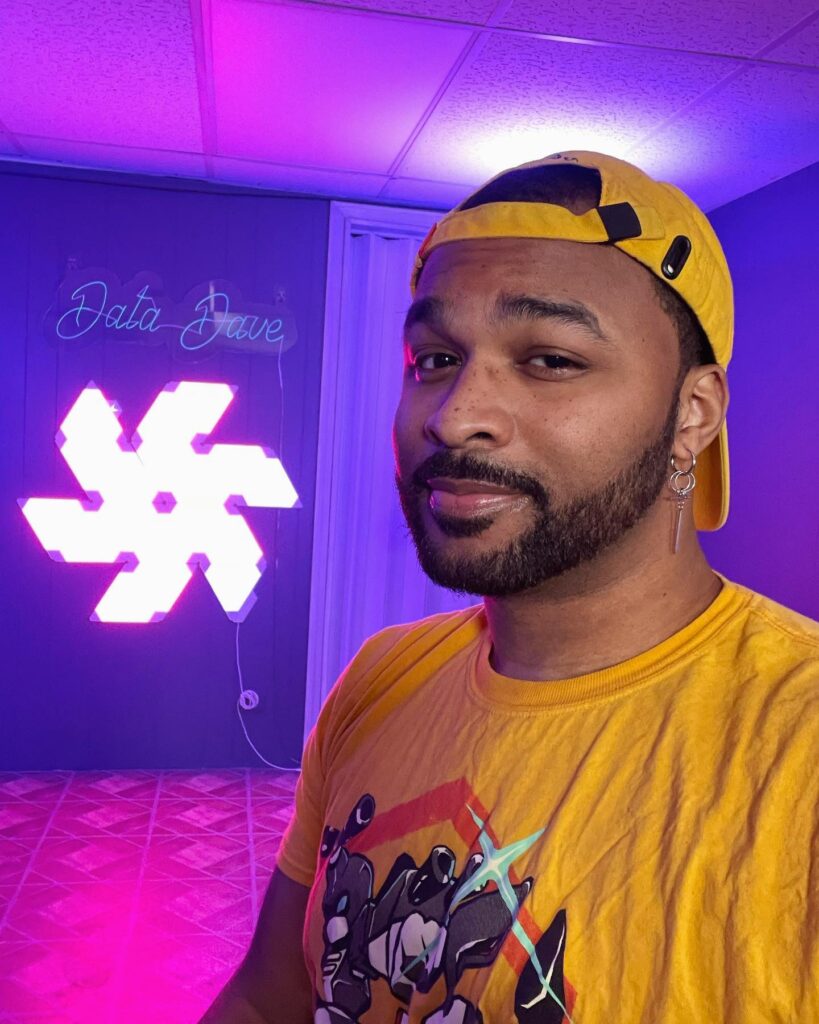 But David has always been a gamer. And after learning about Twitch through a friend's co-worker, he decided to give the platform a try. In June 2016, during his first stream, one person joined as David played Undertale, a role-playing game. But it wasn't the gameplay that he remembers as much as the discussion with that single viewer.
"We just started talking about comics, movies, the game. He'd help me out. It was just a very interesting conversation," David says. "I was like, 'Wow, this is a lot of fun.' So, I then streamed the next day. And the next day just for a couple of hours. And the next day, and I met some more people."
David was hooked, buoyed by the interactions with the people who tuned in. Soon he was streaming every day from about 6 p.m. to 2 a.m., after finishing his schoolwork.
Within six months, David had earned Twitch partner status, bolstering his opportunities to monetize the stream. He eventually cut his studies short, getting a master's degree in computer science instead. And today, David, as DataDave, has amassed 61.7K followers, playing a variety of video games full-time.
"If you told me that I would be a livestreamer, I would look at you like you are crazy," he says. "Now it's what I do daily."
.@DataDaveTV cut his Ph.D. studies short, earning a master's degree instead, to devote more time to his @Twitch business.
Click To Tweet
Becoming a Twitch ambassador
At first, David focused primarily on Pokemon; he'd been a longtime fan. But two years ago, he burned out on the game and made a switch. Now, his stream features all kinds of games – from Mass Effect to League of Legends to Resident Evil Village. And he's added voice acting to his repertoire, bringing in streamer ThatCMonster to act out scenes.
DataDave's growth has come mostly organically and through collaborations with other streamers. He has a steady presence on Twitter that draws some fans in too. And in 2018, Twitch named him to its first batch of ambassadors, bringing more awareness to his channel, complete with online promotion and advertisements.
But what keeps people coming back, David says, are his natural reactions – his response to jump scares while playing a horror game or the fact that he didn't know who sang the hit song Lady Marmalade.
"I just bring myself, as I am, to the front," he says. "And I think a lot of people vibe with that genuineness."
Building a content business
David recently began work as a professional voice actor, landing gigs in gaming and animation. And he also didn't completely walk away from academics. He teaches computer science part-time at Morehouse College in Atlanta. The gig gives him a consistent income in case he has a slow month on Twitch, though that hasn't happened yet. "I always want to have a backup plan," he says.
But the revenue earned via his content business through Twitch, sponsors, and merchandise sales provides his main source of income. And while his viewership dropped after his move away from Pokemon, he found an unexpected benefit: more subscribers. "That's been an interesting metric," he says.
David chalks it up to the wide range of content that he provides. "Sometimes we'll have horror, sometimes we'll read webtoons and voice act, other times we'll do a story game," he says. "It's just that variety of content that I feel is more fulfilling and interesting than doing Pokemon every day."
Advice for content entrepreneurs
For streamers early in their content entrepreneur journey, David shares some advice.
Make friends
Collaborations with other streamers and networking are great, but it's also important to build actual bonds with other streamers. "It's better to get to know people and see who you vibe with," David says. "My best content comes with people I genuinely call friends."
My best content comes with people I genuinely call friends, says #contententrepreneur @DataDave. #Twitch #streamer #creatoreconomy.
Click To Tweet
Be smart about your schedule
Some streamers will go live for long stretches, hoping for more views with every hour they're on. But a 10-hour stream doesn't always translate into success. And, David points out, it's not the healthiest way to live.
"I've seen people that stream four days a week and have much more success," he says. "I know we all want growth, but don't burn yourself out for hours … Really try to focus on the content. Find a schedule that works for you and is healthy for you. If you have amazing content and you only do it three times a week, people will show up."
If you have amazing content on @Twitch and you only do it 3x a week, people will show up, says @DataDave. #contententrepreneur #contentcreator
Click To Tweet
Just talk
David loves chatting with fans now, but, he admits, there were awkward moments in the beginning. It gets easier, he says. "Just keep doing it, keep trying and just chat." During quiet moments, ask people questions like you're trying to get to know a new friend, he recommends. If viewers are silent, start talking about what's going on in the game. "You talking out loud to yourself, somebody might come and chime in," he says.
Think incentives
David is lowkey about growing subscribers during his streams. But he will, from time to time, encourage people to sign up through incentives, promising something special if, for example, he reaches 20 subs by the end of the week. "Giving and setting goals is really the best way to do it," he says.
As he looks back at his path to Twitch streamer and sets his sights on the future, David says he's glad his career took a different path. He'd rather be streaming than stuck in some office. "This has been much more fulfilling," he says. "I'm just enjoying it."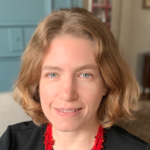 Sarah Lindenfeld Hall is a longtime journalist, freelance writer, and founding editor of two popular parenting websites in North Carolina. She frequently writes about parenting, aging, education, business management, and interesting people doing remarkable things.