Entrepreneurs: Lexi Harrison and Beth Sinclair
Biz: Crowded Kitchen
Tilt: Family-friendly vegan recipes
Primary Channels: Blog and Instagram (202K)
Other Channels: Pinterest (33.1K) and Facebook (2.7K)
Time to First Dollar: About a year. A sponsor paid $500 for an Instagram post that used its product – toasted coconut chips – in a recipe. "We were just like, 'Oh my god, what? This is crazy," says Lexi. "We saw the potential there … It was cool to see where this could take us."
Rev Streams: Sponsored content, ad revenue, plus freelance photography, videography, recipe development
Our Favorite Actionable Advice:
Keep your eyes open: Lexi and Beth didn't start on Instagram to build a business. But a sponsored post offer from a brand opened their eyes to the possibility.
Divide and conquer: A business partnership can be hard, but it's easier when each person has a delineated role. Lexi's the content producer, while Beth is all about the recipes.
Build owned platform: Recognizing they could earn more revenue, these content entrepreneurs launched a blog-based website.
A $500 sponsored post to their original #Instagram account (@SuperFoodRunner) opened up the door to a content business for a mother-daughter duo. #startup #contententrepreneurs #creatoreconomy
Click To Tweet
The Story
Lexi Harrison's first job out of college was for a cooking and food website. Officially, she was hired to run social media and edit content. In reality, Lexi had her hand in all kinds of tasks – from learning photography and videography to creating content. There was a lot to figure out, but she had a leg up.
A collegiate long-distance runner with food sensitivities, Lexi had launched an Instagram account – Super Food Runner – where she shared food photography and healthy recipes. In her senior year, her mom Beth Sinclair took it over when Lexi studied in Germany. The duo continued to build the page after Lexi's graduation. It was all just for fun. "We had no intention of putting it into a business," Lexi says.
But that's exactly what happened. Today, the mom-and-daughter duo runs Crowded Kitchen, a blog with social media channels that focuses on vegan cooking. In 2020, they earned $200K. This summer, they are on track to hit over $400K this year. Lexi's husband, Brent Harrison, joined the team full-time a year ago.
Lexi Harrison & Beth Sinclair expect their Crowded Kitchen content business to pull in $400K this year. #blogging #Instagram #creatoreconomy
Click To Tweet
"In some ways, I knew that I would end up in an entrepreneurial role because I don't really like working in a traditional job," Lexi says. "I always hoped that I'd do something on my own. But it just kind of happened in a way."
Early Instagram content creators account attracts audience
There was nothing fancy about Super Food Runner in the early days. The duo took the food photos on their iPhones. But in 2016, Instagram didn't limit who saw posts; Lexi and Beth's photos were popular. A picture of fruit-infused water in a pitcher would quickly rack up 20K likes.
In 2017, a year after Lexi graduated from college, Super Food Runner was growing, reaching about 50K followers, and netting enough sponsored post contracts to take it full-time. Lexi quit her job at that New York-based food website, moved home to Michigan, and, with Beth, rebranded the Instagram account as Crowded Kitchen.
Lexi Harrison's @SuperFoodRunner Instagram did so well that she quit her full-time job and rebranded it Crowded Kitchen with her business partner mom. #contententrepreneur #creatoreconomy
Click To Tweet
In the beginning, the two focused on boosting the quality of their photography and creating more plant-based recipes. Lexi is passionate about photography, so she invested in learning how to get better. Beth, Lexi's high school track and cross-country coach, has long been interested in nutrition and healthy eating, so she excelled at recipe development.
"We both leaned into those roles specifically," Lexi says. "I think just really specializing and really constantly honing our skills, that's what made a really big difference for us in terms of growing."
These Instagram content creators also had a rudimentary WordPress site where they shared recipes, but they realized a more formal blog could be another revenue stream. That launched in 2019. On that site, they don't have to worry about shifting social media algorithms that make it more difficult to reach fans and new followers.
But it does take more work. Instead of putting up a recipe on Instagram, they have to write an 800-word blog post, take shots of the preparation, and think about search engine optimization to ensure readers find Crowded Kitchen when they hunt for recipes online. The work, however, has been worth it, Lexi says.
"It's definitely been slow but steady growth," she says. "We're looking long term. It's hopefully going to be the larger focus of the business because we don't want to have to rely on the algorithms. We've seen really great growth, and we're excited about the future of it."
Family-friendly vegan food #contentbusiness Crowded Kitchen sees their #blog as the future so they don't have to rely on social media algorithms. #creatoreconomy
Click To Tweet
Sponsored content grows into other paid brand opportunities
Six years after launching that original Instagram page, Crowded Kitchen has grown its fans and readers through SEO on the blog and organically on Instagram. Revenue comes from a mix of sources – ads on the blog and sponsored content on both the blog and their social media channels. Food brands and other businesses also hire them for freelance photography, videography, and recipe development.
"We've pretty much increased 50% every year that we've been in business," Lexi says. "It's been really great growth."
Advice for content entrepreneurs
Lexi credits Crowded Kitchen's success on these three things: 1. Always improve. 2. Power through. 3. Learn from others.
These Instagram content creators invested time and money in learning new skills and improving existing ones. "It's really easy to just stop learning and to just keep going with what you're already doing," Lexi says. "I've really tried to learn different styles of photography and improve my video skills, and that's really helped us retain clients and get new ones."
A post might bring a flood of new followers in a week. Other weeks, there's no growth. But the duo continues to post. Consistency is key, Lexi says. "We just power through."
Lexi admits they didn't know much about blogging when they launched theirs, and they've had to redo a lot of their previous work to optimize it for SEO. She recommends studying what other people are doing and learning from it. "If I were just starting out now, I would learn a lot about blogging before actually starting to make sure you're doing it right the first time," she says.
Eventually, these Instagram content creators would love to publish a cookbook. They've been approached in the past, but they're not in any hurry. "Our main goal is to become one of the main brand names when it comes to vegan recipes," Lexi says, "and just be a resource for people."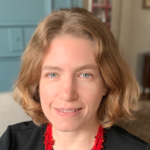 Sarah Lindenfeld Hall is a longtime journalist, freelance writer, and founding editor of two popular parenting websites in North Carolina. She frequently writes about parenting, aging, education, business management, and interesting people doing remarkable things.