Anne Briggs has a simple goal with her online training business – to teach people skills that are becoming lost arts, woodworking, farming, and repairing and building instead of buying new.
She embarked on this path both out of her passion for creating things with her hands as well as her desire to build community and help people. Authenticity and passion are at the heart of every instructional video, online training class, blog, or public speaking event. 
Through hard work, grit, and determination, she has turned her pastime into Anne of All Trades and Anne of All Trades into her full-time job.
Learn to tell a good story. If you can tell a good story, the rest will follow. – Anne Briggs
A dream job turns into dream
Building Anne of All Trades has taken years. It could be said that she actually started in 2013 when she wrote her first paid article. In 2014, she started her content brand, but it didn't gather traction.
"I worked several jobs while building my business, starting in the tech industry in a few different positions at different companies, but I was offered a dream position running the woodworking education program and happily took it," Anne shares.
While there, she honed her skills, saved money, and created content. Engaging with her community and consistently creating paid off. At first, the growth was accidental. "I was using social media and my blog as an accountability tool to regularly post, to finish projects, and to keep learning new skills," she says. "I was honestly pretty surprised when my audience started growing." 
On Jan. 1, 2018, she went full time on the online training business. "Ultimately, there just weren't enough hours in the day to do and work towards my own goals while also working for someone else," she says. 
Tailor online training content to channel
She has over 218K on Instagram, 197,000 subscribers on YouTube, 59,000 followers on Facebook, and an undisclosed number of email list subscribers. While Anne posts similar content across each channel, she does tailor it for each audience.
"They're pretty different. My YouTube audience is mainly folks interested in woodworking. Instagram is split pretty evenly between woodworking and farming, and my website/email list is my most engaged, core audience who is really there for everything, and they are the ones that get the most personal insights and connection with me," she says.
Her blog audience, for example, would be eager to read she handled a goat milk soap disaster.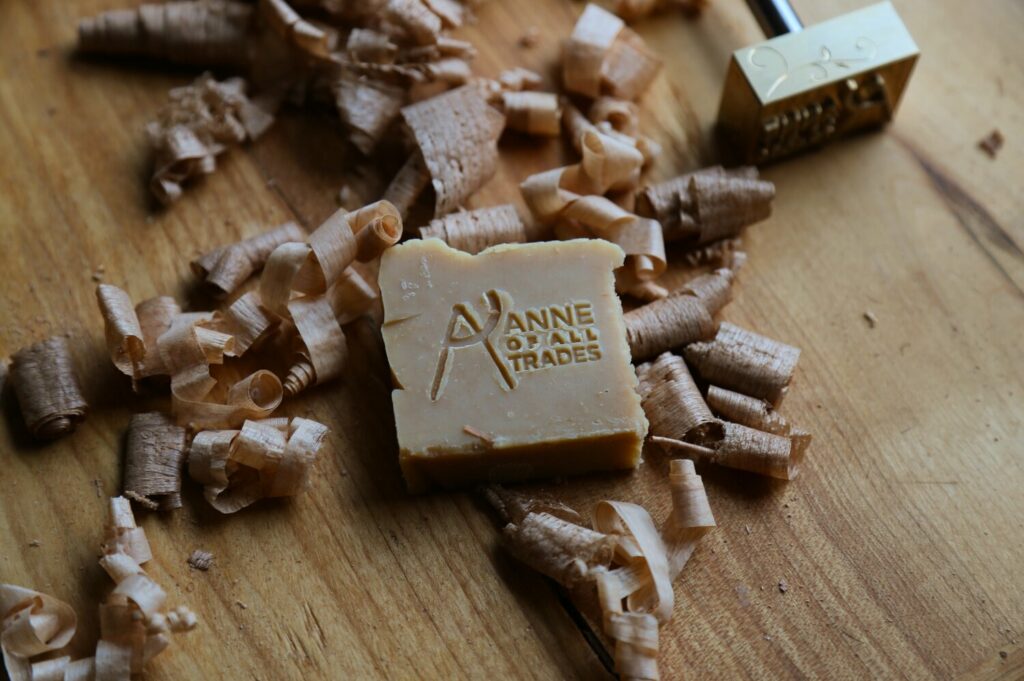 While her Instagram audience would be keen to learn how to take care of "free wood" to make spoons:
No single source of revenue
She attributes her success in business to a multi-income source strategy. "Income needs to be diversified to provide any sense of safety or security. I encourage entrepreneurs like myself to have as many diversified revenue streams as possible," Anne says.
Having multiple income streams and working with her online training business partner Josh Nava helped her immensely when COVID-19 hit. "Prior to the pandemic, the majority of my income came from teaching, public speaking, freelance writing and photography, and private coaching," she says. "Josh helped me get online teaching set up, and that's done a lot as far as keeping the business afloat. Had I been totally reliant on sponsorship income or teaching income with no backups this year, my business would have gone bankrupt." 
Thanks to her well-crafted brand and loyal followers, she counts sponsorship as one of those revenue streams. She works with Woodcraft, Ariat, Diablo tools, and Squarespace, to name a few.
"I am extremely intentional about which sponsors I work with, how, and why. I am pretty careful to only work with brands I would purchase things from full price with or without a sponsorship. I don't represent a brand unless I have used the products for a long time or have come across the brand in my own independent research for things I want to use. I know the value my team and I can bring to the table, and I love the idea of working with a company to see our mutual goals get realized," she says.
Calculating costs
And she is ruthless. "Some of my most demanding, difficult clients have been those who negotiate a low price from the outset, so I also have hard boundaries there," Anne says.
"I charge what I charge and am happy to walk away if someone doesn't want to pay it," she explains. "I work backward from my costs for producing the content, how easy it is to integrate the sponsorship organically into what I'm already doing, and where I think the audience risk lies with that particular sponsorship."
Anne also sets rules about how she uses the revenue. All sponsorship money is reinvested in the online training business. She uses some of that money to bring in people to help her grow the business. 
"I've reinvested pretty much everything I've made from this business back into the business. I live extremely frugally, and the way I've structured the business, it takes care of most of the things I'd end up spending money on anyway," she says.
Building dream in real life
This tenacity and diversification have allowed Anne to continue building her dream in person. Planned to open in late 2021, the School of All Trades will have a dedicated physical structure where she will get to teach these fading trades to eager students.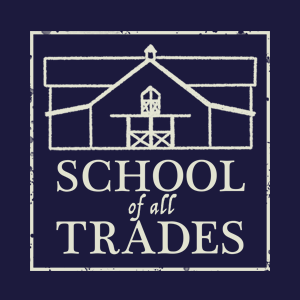 The downpayment for the school came from her sponsorship revenue. "100 percent of my energy is going towards teaching and building out my education platforms. I want to finish building this school, continue working on the infrastructure here on the farm, and hopefully, keep some of my sanity in the process," Anne says.
To achieve the sanity goal, she's changed her content business strategy. "I've massively shrunk my content creation goals for the year and decided to focus on quality over quantity in every regard," she says. "There will be some concessions when it comes to production value, but those will pair just fine with an increase in genuine communication and connection with those who are here for the journey."
Advice for content entrepreneurs
Anne also has a few tips that will help content creators become content entrepreneurs: "Learn to make everything you do, all day long, explicit and repeatable. Know your process, build good systems, and always be looking for ways to hand things off to other people – it's OK to ask for help."
Kimmy Gustafson is a freelance writer with a passion for sharing stories of bravery. Her love for world traveling began when her family moved to Spain when she was 6 and since then, she has lived overseas extensively, visited six continents, and traveled to over 26 countries. She is fluent in Spanish and conversational in French. Currently, she is based on Maui and, when not writing or parenting, she can be found kiteboarding, hiking, or cooking.