Since 2014, Megan Pinckney Rutherford, the content creator behind Shades of Pinck, has had a blog and the beginnings of an established content brand. But she never really took it seriously because the people around her didn't.
Not until she worked for an agency that connected its clients with influencers did she understand the true value of what she had built and its potential to be far more than a passion project.
"I was only there for a few months because pretty soon it became clear to me that I should be taking my own brand a lot more seriously," shares Megan, who made the leap about a year before the pandemic and is now a full-time content entrepreneur.
For years, creator Megan Pinckney Rutherford didn't realize her blog could become a #ContentBusiness. Now she's a full-time #ContentEntrepreneur with #ShadesofPinck.
Click To Tweet
Shifting from the hobby creator project mentality
Plenty of creators start out like Megan, who created her lifestyle and travel blog and Instagram as a hobby. They love sharing fashion on Instagram, streaming Call of Duty on Twitch, or chatting about tips and tricks on a niche subject on YouTube. And then, before they knew it, they had the promise of a business on their hands.
But making the leap from hobby creator to content entrepreneur requires a shift in mindset — from the outlook of somebody who does a passion project on steroids to someone who operates an honest-to-goodness business and has a vision for strategic growth.
Making the leap from hobby creator to content entrepreneur requires a shift in mindset to that of a business owner who has strategic vision of growth, says @SLindenfeldHall. #CreatorEconomy
Click To Tweet
That pivot doesn't come naturally for every creator. It all starts with some deep reflection, says Joe Pulizzi, founder of The Tilt. "You need to start thinking about your goals and what you want. That's the most important thing."
Making the move to a business mindset is a personal decision for every creator. Here are the basics to get you started.
What is a content creator's business mindset?
Having a business mindset is one of the four attributes of a successful content entrepreneur, according to The Tilt's 2021 benchmark research report, The Unconventionals. As it's explained: "They're focused on the financials and structure of the content business: how to monetize, how to diversify, how to build an asset rather than a cult of personality. And content creation isn't how they spend the majority of their time."
In other words, instead of simply focusing on a single platform and posting without much of a strategy, content entrepreneurs built multiple revenue streams via a variety of platforms, hammering out business plans, creating content schedules, and hiring experts to help them perfect their content and grow.
Of course, moving to a business mindset isn't the right decision for every creator. "Not all hobbies [and] creative outlets need to turn into a business," says Jess Hunichen, co-founder of Shine Talent Group, which represents Megan. "If you're simply creating content for fun, then have fun with it."
But moving to formalize your business, diversify, and build an asset is an important step if your long-term goals are to grow your brand.
"Often, a business mindset comes for creators out of necessity," Jess shares. "We find that many of the creators we represent are so successful because they set out to create content that they are genuinely passionate about. Audiences love to see that kind of content, so naturally, their audience grows, and engagement spikes.
"That is typically when brands start to really notice them and talk of contracts, logistics, taxes, finances come into play, and they need to start developing the business mindset and seeing this as a viable, full-time career."
A business mindset for creators often happens out of necessity. As their audience grows, brands take notice and propose deals that require the now entrepreneur to develop a business perspective, says @Jess_Hunichen. #CreatorEconomy
Click To Tweet
Are you ready for a business mindset?
Content creation may be a fairly new industry, but creators face many of the same challenges as other startup entrepreneurs, says Erick Byrd, associate professor in the Department of Marketing, Entrepreneurship, Hospitality and Tourism at the University of North Carolina, Greensboro.
He has advised business owners who started winemaking as a hobby and talented home chefs who opened a food truck on ways to scale up. "Before they knew it, they were making money at doing this, and now the next question is how do you grow this or how do you manage this," says Erick, who also is involved in UNC-G's new esports program.
Unfortunately, whether you're a winemaker or a gamer, there is no easy, objective way to answer whether you're ready to adopt a business mindset. It has nothing to do with page views or revenue or the deals that brands are sending your way. No metrics or rubrics will help you determine if it's time.
In reality, it has everything to do with what you want, Erick says. And you need to dig deep: Is this all just for fun, or do you truly want to make your passion your full-time career?
"You need to make a conscious decision: Do you want to keep it a hobby? And if you want to keep it a hobby, that is absolutely fine and great," he says.
There's no objective way to decide if you want to go from hobbyist to #Entrepreneur, but you still have to make it a conscious decision, says Erick Byrd of @BryanSchoolUNCG. #ContentBusiness
Click To Tweet
"But as soon as you make the conscious decision – I want to start making money at doing this. I want to start paying my bills. I want to eventually get the millions of dollars that I see some others making. – you go from hobbyist to entrepreneur," he says. "And now you have to approach it from an entrepreneurial mindset."
What happens next?
With a business mindset, content entrepreneurs set themselves up for success, building strategy and intention around their every decision.
They have the tools to identify great — and not-so-great — opportunities, Megan says. "If a creator is dedicated to their craft and produces beautiful work but doesn't have a business mindset, they could easily be taken advantage of by brands – leaving tons of money on the table."
Content entrepreneurs shape the tone, quality, and content of their work more formally, she says. "Not having a business mindset could also mean not being professional, not turning things on time, not putting creative effort behind content … And if that's the case, you'll lose out on future opportunities."
#ContentEntrepreneur Megan Pinckney Rutherford says failure to adopt a business mindset could lead to less-than-stellar work and a loss of future opportunities.
Click To Tweet
And content entrepreneurs no longer say yes to every deal. Instead, they balance the deal with how it will impact their brand and community, Jess says. "If creators are looking at this as a business, they're much more selective in the campaigns they take on. They are aware of their personal brand, the brands that will align, and how they will resonate with their audience."
Welcome to the content entrepreneur club
Whatever your path to a business mindset, be ready for obstacles. And, for content entrepreneurs, chief among them is the worry that streaming on Twitch or posting on Instagram isn't really something to build a business around. Imposter syndrome — about the industry itself and about what they can do in it — is real.
As you build your own brand, just know you're not alone. "Everyone feels that way in any job, by the way," Joe says. "This is not a content creator thing. It's when you find success, and you ask yourself, 'How could this be?' These are career paths that we never thought were possible when our parents were doing it."
No matter how successful people get, they still feel like you haven't quite made it, says @JoePulizzi, founder of @TheTiltNews and @CMIContent. #ImposterSyndrome
Click To Tweet
To creators with imposter syndrome, Joe says, "Join the club. No matter how successful you get, you still feel like you haven't quite made it. And that's a good thing. Once you feel like you made it, you probably need a reality check that you're getting too settled."
Want to up your content entrepreneur game? Be sure to sign-up for Creator Economy Expo 2022 Video On Demand. Get access to every session including keynotes and breakouts.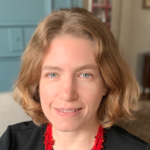 Sarah Lindenfeld Hall is a longtime journalist, freelance writer, and founding editor of two popular parenting websites in North Carolina. She frequently writes about parenting, aging, education, business management, and interesting people doing remarkable things.