You've decided it's time to find a business manager to help you sift through brand opportunities and grow your content business in new directions. But, to find the right manager, don't just start Googling "content creator" or "influencer business managers" and hire the first one who responds. Not any business manager will do.
Finding the right manager takes some thought and strategy. We spoke with six talent and business managers — Emily Ward and Jess Hunichen at Shine Talent Group, Becca Bahrke and Savanah Deming at Illuminate Social, Damian Skoczylas at ICON, and Caleb Dempsey — to get tips for finding the perfect fit. Here's what they shared.
Think about your platforms
Some business managers may be generalists, serving creators on a variety of platforms. But many specialize in Twitch streamers, Instagrammers, or YouTubers. That matters, according to our panel of business managers. "You look for the company that does what you do," Damian says.
Creators should look for business managers who specialize in their platform, says @Damian_icon. #ContentEntrepreneur
Click To Tweet
Social media platforms, after all, are different and require varied knowledge and experience. "The expertise really is how to sell that specific platform," he says. "Each platform is sold differently. If you're selling Instagram, you're selling certain deliverables a certain way. Whereas Twitch, we're selling in a very particular way as well. We're looking at different types of deliverables, different types of metrics. The level of success will be different for each platform."
Consider their roster
Just as some business managers specialize on particular social media platforms, they also focus on distinct kinds of creators. Some client lists might include mostly gamers; others might focus on lifestyle Instagrammers or fitness YouTubers.
The benefit of working with a business manager who is familiar with your niche is that they are connected with brands who are interested in sponsoring the kind of content that you create and understand the strategies that can help your business grow.
"It's a people business," Becca says. "I do think, at a baseline, seeing similar people on their roster is great. You know they work with brands that you may want to work with."
Review a prospective business manager's client roster to see if they represent creators in your niche, advises Becca Bahrke of #IlluminateSocial. #ContentBusiness #CreatorEconomy
Click To Tweet
Make sure you click
The relationship between a business manager and a content creator can be a close one; you need to click.
"You're signing with a person and not a company," Damian says. "It really comes down to the vibe. How do you click with your talent rep? And do they understand you? Are they listening to you? Some people are very matter of fact. Some people are more caring. Some people talk a lot. It really comes down to expertise and personal vibe."
In the same way, creators should also consider the kind of team or agency that they want to work with, Emily says. Some work on a freelance basis, representing only a handful of creators. Others work in midsize or large agencies where the rosters are much more expansive. Every configuration comes with different pros and cons.
Talent should interview a couple of different kinds and levels of agencies to figure out the right fit, Emily says.
Shine Talent's Emily Ward says creators should interview different kinds of agencies to figure out the right fit for someone to represent them in brand and other deals. #ContentBusiness #CreatorEconomy
Click To Tweet
Talk money
The standard compensation for business managers across the industry is 20% of the business booked. "If an agency asks you to pay money upfront, run away," Jess says.
Standard compensation for business managers in the creator industry is 20% of business booked. If creators are asked to pay upfront, run away, says @Jess_Hunichen. #CreatorEconomy #ContentBusiness
Click To Tweet
Often agencies will offer a trial period to ensure that everybody can work together. "If someone is offering you a trial, try and do that so you feel it out a little bit," she says.
Ask all the questions
"When you're looking for the right agency, don't be afraid to ask all the questions," Jess says. Find out what you can expect from the experience, how long contracts are, and how the agency works with talent.
Emily and Jess say a key question is how many creators each manager or agent represents. Some managers might work with only a handful of people. At other agencies, individuals might work with as many as 30. At Shine, creators are usually paired with a talent manager and talent coordinator who works with eight to 12 people. "Some are very transactional," Jess says. "We don't work like that. We give our talent a lot of attention."
Check their references
Ask for references and then contact them to learn more about what it's like working with a particular agency or manager. Or, on our own, reach out to individuals on an agency's client list. If an agency's roster isn't on their website, check their Instagram and social media pages where they are likely posting about them.
"The talent who are currently represented, they are going to have the most accurate experience from the talent perspective," Jess says. "If you know somebody on the roster, ask them. And even if you don't know someone, we've had talent all the time tell us that a random person reached out and asked us what their experience has been like at Shine. So many of our talent have come from referrals, which we love. Definitely don't be shy to do that."
Read the contract
There's nothing fun about the legalese in contracts, but it's critical that creators read and understand all the fine print before they move forward with an agency or manager, Caleb says. That might require hiring a lawyer to review it and ensure your interests are protected.
"You have to read the contract, and if you don't understand the contract, you need to ask someone to help you understand the contract," Caleb says. "If it's a long-term contract, you need to pay someone to help you with the contract."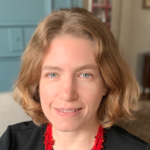 Sarah Lindenfeld Hall is a longtime journalist, freelance writer, and founding editor of two popular parenting websites in North Carolina. She frequently writes about parenting, aging, education, business management, and interesting people doing remarkable things.