Welcome to The Tilt, a twice-weekly newsletter for content entrepreneurs. Each edition is packed with the latest news, strategies, and tactics, plus inspiring creator stories and exclusive education, all to help you create, grow, and monetize better.
---
Features in this issue (view online):
​
---
​
full
tilt

Why Solo Creators Have an Edge over Big Brands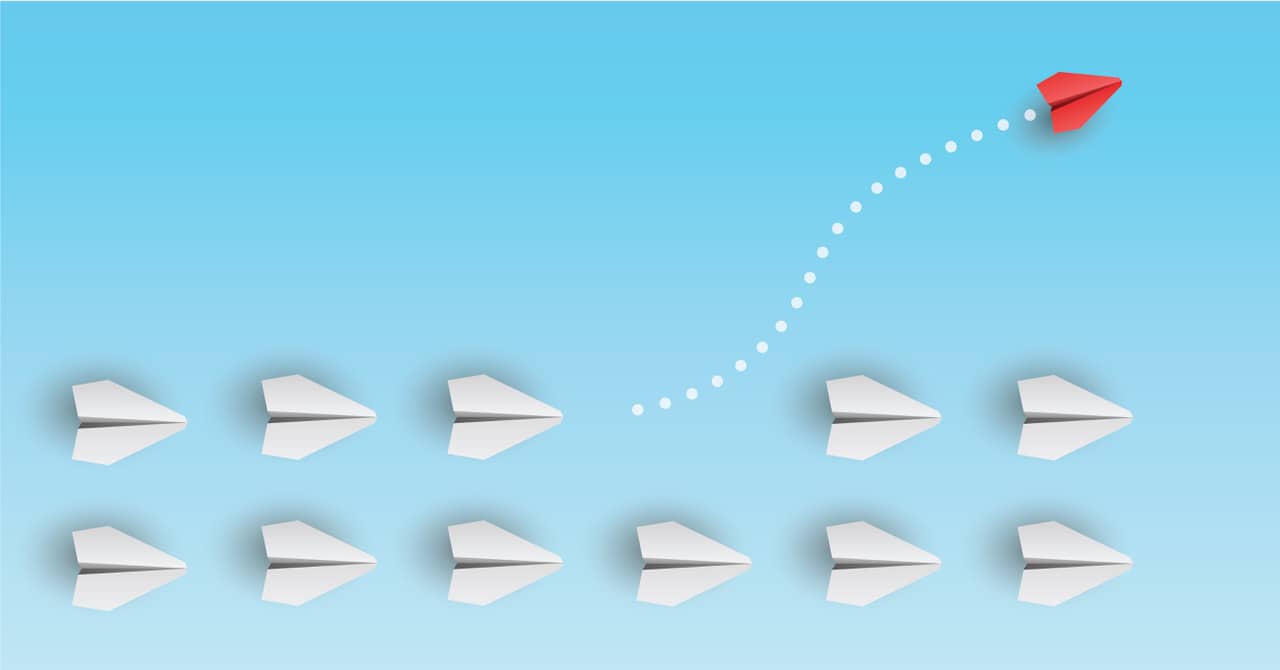 You may look at big brands with envy. After all, they have bigger budgets, staff, and almost every tool they could need.
But brands definitely look at you – the content entrepreneur – with green envy. After all, you have and can do a lot that they can't do or at least can't do as easily.
Last week, I spoke to mostly brand-based marketers at Content Marketing World. My keynote was about what content marketers can learn from what content entrepreneurs are doing.
Frankly, because content entrepreneurs have no politics or red tape, you can make decisions faster, almost immediately, which is a huge advantage over what larger enterprises can do. The next great media models are coming from small players like you, and here are the reasons why:
Content entrepreneurs heavily rely on owned channels.

So many times, the public thinks of content creators as Insta stars, YouTubers, TikTokers, etc. Well, according to our

findings of 1.4K content creators

, the content entrepreneurs killing it focus their revenue activities in two key places: No. 1 is their email newsletter and No. 2 is their blog.

My advice

to the content marketers was to have a plan to move their audiences from rented or social platforms to more controlled properties.

​
​
Content entrepreneurs are focused on multiple revenue sources.

Looking at the same research, successful content entrepreneurs have at least four paths to revenue. The more revenue channels, the more resilient the business (or, in the case of enterprise brands, their content marketing programs).

​
​
Content entrepreneurs prepare for the marathon.

Frankly, most brand content marketers expect success too quickly. The research tells us that it takes nine months before a content entrepreneur sees their first dollar and 26 months until they can support a business with at least one employee. That's why successful entrepreneurs set up their content business for lean times until you build an audience you can monetize.

​
​
Content entrepreneurs selectively publish on social. Frankly, you can't be online everywhere your audience is and be amazing on every channel. With limited resources, pick your spots. Strategy is about not saying yes to every channel.
​
Content entrepreneurs create world-altering mission statements.

For example, we at The Tilt work to get 1M content creators to financial stability. Crypto-media company

Bankless

strives to prepare for a world without banks. We need to look at our mission statements and do better.
– Joe Pulizzi
Read the full article for five more reasons content entrepreneurs do it better.
​
---
​
tilt
shout-out

Shout out to Justin Moore, founder of Creator Wizard!
Are you looking to get more paid sponsorships? Join 1K+ creators and sign up in one click for Justin's free weekly Brand Deal Intel report*.
*Clicking the report link automatically opts you into Justin's newsletter.
​
---
​
content entrepreneur
spotlight

Pandemic Helped Blogger Shift Her Focus, Evolve Her Content Brand

Entrepreneur: Natasha Smith
Biz: Lovely You Blog​
Tilt: Faith, family, and grief
Primary Channel: Facebook (62K)
Other Channels: Instagram (10.7K), blog, Twitter (2.8K), Pinterest (1.1K)
Big Break: In 2018, toymaker Hasbro offered $2K to feature a video of her family playing a new game on her Instagram. Natasha was shocked. "The typical sponsored posts that I had been doing were a couple of hundred dollars," she says.
Rev Streams: Sponsored content, Google AdSense, Amazon affiliates, affiliate marketing with brands, merch​
Our Favorite Actionable Advice:
Have backup support:

She works with virtual assistants to promote her content on social media and handle other tasks. At times, she has outsourced work through the Fiverr platform.

Invest in yourself:

Natasha has taken classes on everything from SEO to storytelling through free online resources to a MasterClass subscription to improve her craft. For 18 months, she did a coaching program with

Sandi Krakowski

. They met weekly with a group, and she learned about topics such as copywriting and Facebook algorithms. "I'm still using the different tips," Natasha says.

Find your niche:

Natasha narrowed her content over the years to a tilt that better resonated with her audience. Content creators who can do that more quickly can find a faster path to success. "I had a whole journey to get to where I am," she says. "If someone knows exactly the niche they want to get involved in, I think they'll be on a great track a whole lot sooner."
– Sarah Lindenfeld Hall
Check out Natasha's story of her content beginnings, evolution, and more.
Know a content creator who's going full tilt? DM us or reply to this email.
---
​
quick
talk

Caught on … Twitter​
"Promoting someone else will never lessen what is meant for you." – Clarissa Laskey
​
---
​
things to
know

Money
Audiences
Tech and Tools
And Finally
---
​
we're a stan for
Bobby Hoyt

​Bobby Hoyt now is a successful full-time financial blogger with millions of readers. Yet, he graduated college with a degree in music and no clue how to pay off his $40K in loans. So, the high school band teacher cut back and paid it off 18 months later.
Now, he's a professional blogger known as Millennial Money Man and co-founder of another content business.
Why we're a Stan: Bob's story of finding himself on a career path that didn't work for him and stuck with a fortune of debt is one that many college graduates find themselves in. But he didn't let that defeat him. He pivoted and, with hard work and quick learning, found his content tilt and created two successful brands.
– Leo Bonacci
Learn more about how Bobby did it and the second company he created read this.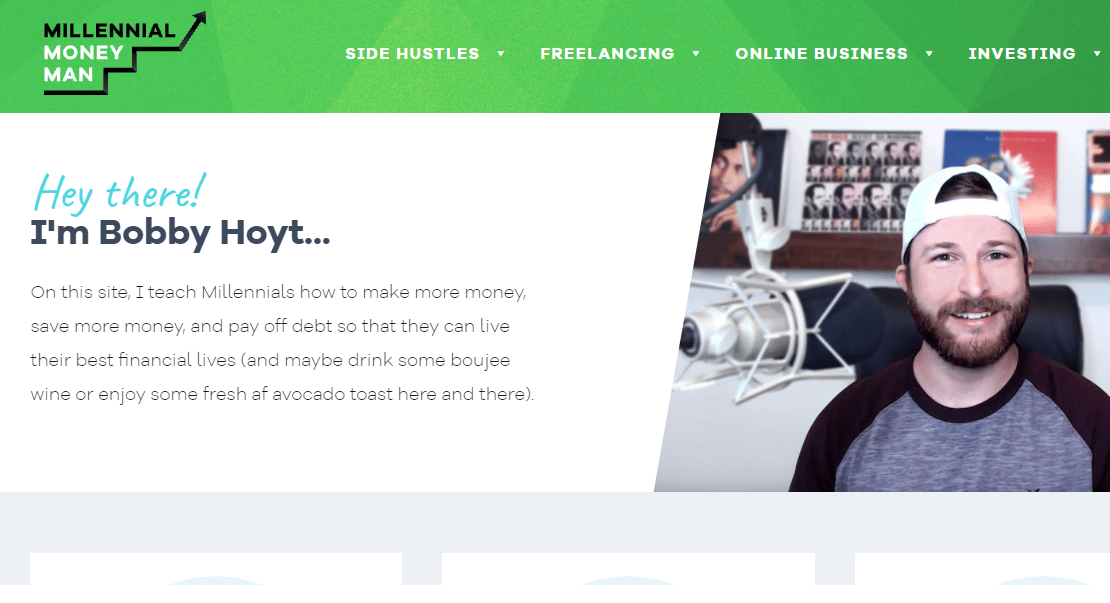 ---
​
the business of
content

​
---
​
the tilt
team

Your team for this issue: Joe Pulizzi, Ann Gynn, Laura Kozak, Marc Maxhimer, and Dave Anthony, with an assist from Sarah Lindenfeld Hall, Leo Bonacci, and Don Borger.
​