Welcome to The Tilt, a twice-weekly newsletter for content entrepreneurs. Each edition is packed with the latest news, strategies, and tactics, plus inspiring creator stories and exclusive education, all to help you create, grow, and monetize better.
---
​
full
tilt

Fix the Mistakes: How to Ensure Your Content Is Error-Free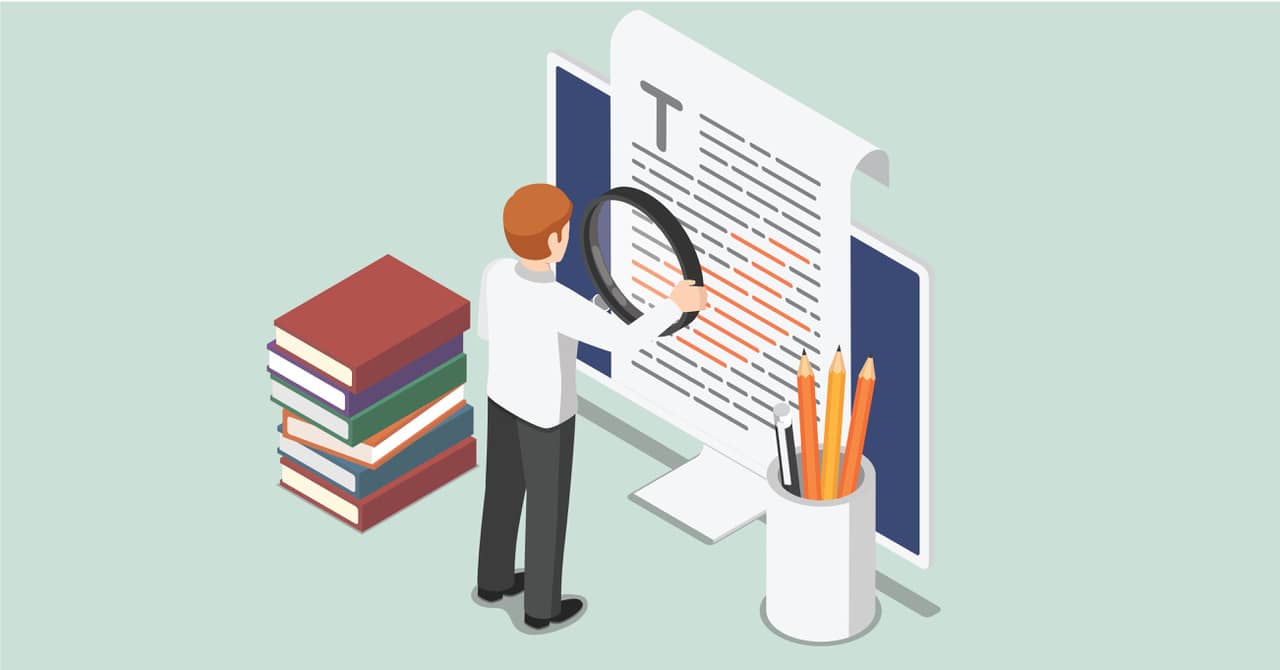 About 100 years ago, a creator made a mistake that I just saw referenced on Twitter.
An engraver carved a letter "E" where they should have made an "F" in the word "FUTURE" on the north wall of Lincoln Memorial in Washington, D.C.
Though the mistake was corrected by filling in the bottom line to revert it to an F, the mistake remains visible to those who look closely.
Though your mistakes won't be carved in stone, that doesn't mean you shouldn't strive to create error-free content. To develop loyal audiences – or just have people trust your content – your content should be factually accurate, properly attributed, spelled and pronounced correctly, and grammatically proper.
That can seem daunting in a solo or small business, but that doesn't mean you can ignore it and hope for the best. Instead, create a plan to attack it and make a checklist to ensure every piece of content published has been reviewed.
Tilt Advice
First, realize you can't research, create, fact-check, and proof all at the same time. Create a production schedule that allows time to complete each task separately.
Research phase: Use reliable sources. For example, if you cite a statistic, don't just link to another article that includes that statistic. Go to and cite the native source. You may find the original source didn't even include that stat. (I find statistic sharing like a game of a telephone. By the time the third outlet is "telling" it, the data has been misinterpreted or altogether wrong.)
If you plan to make a claim, share an anecdote, or use other information from a third party, document the source links in your notes.
Creation phase: So you don't have to go back and correct mistakes when you're done, work a little harder when you create the content. Follow a style guide to ensure consistency. If you create videos, take the time to draft a script so you can vet and know the correct pronunciations of tricky words you may use. Even a TikTok video is worthy of a little preparation. (You don't have to do a word-for-word script. The point is to know where you're going and what you're talking about so you don't trip up when you hit record or go live.)
Post-creation phase: I call this the double-check phase. After all, you didn't intentionally plan to create mistakes in your content, but chances are errors were made. Proofread for grammar and spelling by starting with the last sentence first. (You're more likely to catch a mistake if you aren't reading it in context.) There are several helpful editing and grammar tools available too. (Don't just accept every change they suggest. In some cases, the AI software may interpret your words differently from your intention.) Enlist some help too. Contract with one proofreader or reviewer, so they learn your content, style, preferences, etc. Don't have the budget to do that? Consider trading proofing services with another content creator.
Post-publishing phase: Even with all those preventative steps, mistakes can still slip through. (Just ask JK Rowling, whose Harry Potter and the Philosopher's Stone included an erroneous duplicate item on Harry's school supply list in the print version.) Often, these will be discovered by your viewers or readers.
When (not if) this happens, edit the published content as expeditiously as possible. If the error was significant, note the fix at the top of the content: "This article has been updated to reflect the accurate statistics from the survey."
If you can't easily update the content (i.e., videos), decide if the mistake is significant enough that you should redo the content or pull it down entirely. If the error is minor, you could note the mistake and the fix by updating the descriptive text around the more permanent content.
And don't forget to acknowledge the person(s) who found the error. Give them a shoutout publicly and let them know the steps you took to fix the problem. (And if you have someone who's really, really good at finding mistakes, think about bringing them on board.)
Mitigating and addressing mistakes from research through publication won't earn you thanks from your audience, but being a credible content provider will earn their respect and perhaps loyalty.
– Ann Gynn
To bookmark or star this article for error-free content tips, here's a link to this article.
We just launched The Tilt Toolbox with over 50 tools separated into categories, from note-taking and research to SEO and project management. Learn about what's free, what requires a subscription, and the pros and cons of every one.
---
Experienced Recruiter Takes Career Coaching to TikTok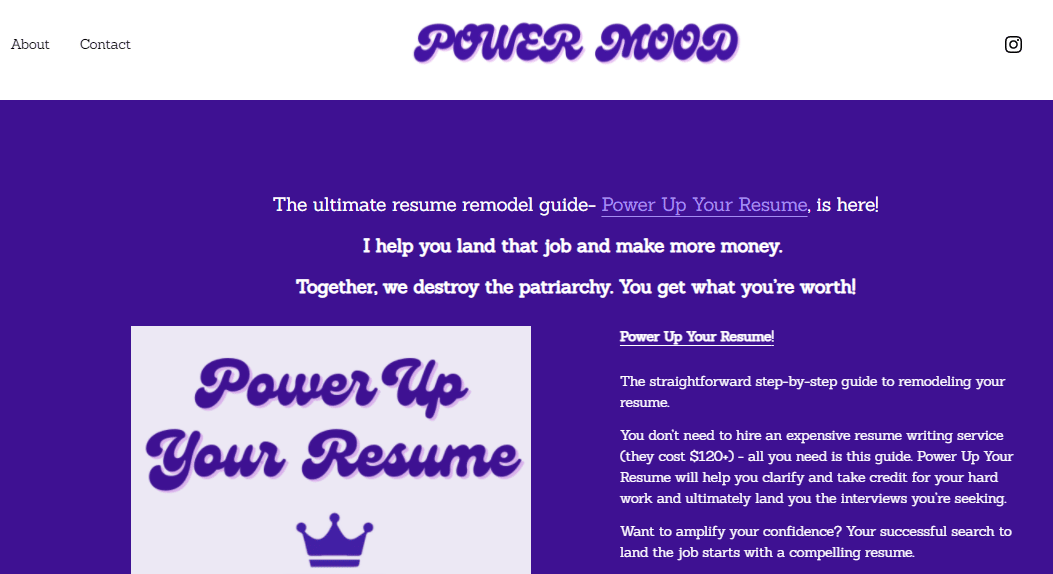 Entrepreneur: Sam DeMase
Biz: A Power Mood​
Tilt: Career advocacy and résumé remodeling
Primary Channel: TikTok (180.6K)
Other Channels: Instagram (176K)
Time to First Dollar: Four months (March 2021)
Rev Streams: Brand partnerships; TikTok creator fund ( about $100/month); guide; online courses
Our Favorite Actionable Advice:
Listen to your audience:

After her TikTok grew an audience, her followers began asking for the content products, like résumé guides, they wanted.

Maximize your content:

Sam cross-posts her videos on TikTok and Instagram.

Create passive income streams:

She's hosted virtual workshops but now is adding self-paced courses, which are available whenever people want to purchase them.
Some of the Story:
Sam DeMase is a self-proclaimed "Career Bestie" who studied business at New York University NYU before working in recruiting and training and development for the past 11 years. She's been a self-advocacy and career confidence coach for four years. Sam offers one-on-one coaching, which includes advice about leadership development, promotions, and negotiations.
In December 2020, Sam launched the content side of her business on TikTok, providing career advice and other related content. There's no such thing as an overnight success, but Sam comes close to it. In just four months, her TikTok account blew up. Her post, How to Respond to 'Tell Me About Yourself' in an Interview, earned 3.4M views. At the same time, she started her Instagram account, where she reuses her TikTok content.
From there, Sam began exploring brand partnerships and selling a step-by-step résumé guide and a virtual career course.
"I started creating content because I wanted to provide people with knowledge on topics that aren't often talked about. I provide folks, especially women, with the tools they need to be upwardly mobile in their careers in a system that doesn't always serve them," Sam explains.
Her work is rooted in self-advocacy – how each person can be their biggest advocate in their career. "Becoming a self-advocate in my own career was a game-changer for me, so I knew I wanted to share this knowledge broadly," she says.
Sam leaned into video content right away. You'll see reels after reels after reels on her Instagram but rarely a still photo. "I was able to grow on Instagram because of reels," Sam says. "With TikTok, I do a mix of hopping on current trending sounds and also making content about topics I'm passionate about."
A few months into posting the videos, followers began asking for content, including a résumé guide. "There comes a point where some of your followers will want more than the free content you provide. Listen to those folks; they are your people," Sam says. "It's important to listen, ask questions, take polls, and find out what your audience is interested in seeing from you."
Once she gained followers, Sam promoted her first virtual career course, which ended up with 20 students. Later this year, she plans to launch self-paced courses, which add another passive income stream to her business.
Sam rarely collaborates with brands on sponsored content. When she does, they need to resonate with her audience. "It has to be related to my audience and niche to keep their trust," she says.
Recently, she created a sponsored TikTok for Zip Recruiter. The rate is based on her follower numbers. "I have 175K followers, so I charge $1.7K per post," Sam says.
– Bonnie Azoulay
All the Story: To learn about Sam DeMase's goals, content strategy, and advice for content entrepreneurs, check out the longer story.
---
​
quick
talk

Caught on … Twitter​
"That last 10% effort is what makes your work *truly* stand out." – Jay Clouse
​
---
​
things to
know

Money
Audiences
Tech and Tools
And Finally
---
​
we're a stan for
Kimberly Foster

Seven years ago, Kimberly Foster started her blog For Harriet with the hope of designating space online for her community. After dreaming up its tagline, "Celebrating the Fullness of Black Womanhood," the blog began to churn out posts that analyzed issues such as Black women's bodies and perceptions of beauty, self-esteem, and alternative medicine.
In 2018, Kim published her last blog post and poured all her energy into cultivating the For Harriet YouTube and Patreon accounts, offering paid memberships for access to exclusive content.
Kim prefers not to do brand deals or sponsorships. In an interview with The Information, the creator says, "I like being able to have people who I know really get me, where I can go deeper and make content that is behind the paywall." She doesn't like brands requiring approval for the sponsored content she would publish. "I'm very opinionated. I want to say exactly what I want to say," she told the outlet.
Her business model is working, earning about $25K a month this year, mostly from YouTube (189K) and Patreon.
Why we're a Stan: Adhering to the guidelines dictated by brands isn't easy for all creators. If you're an entrepreneur with a distinct voice and message, it's best to only accept sponsorships that fall in line with your message. That way, all the content you publish is authentic.
– Shameyka McCalman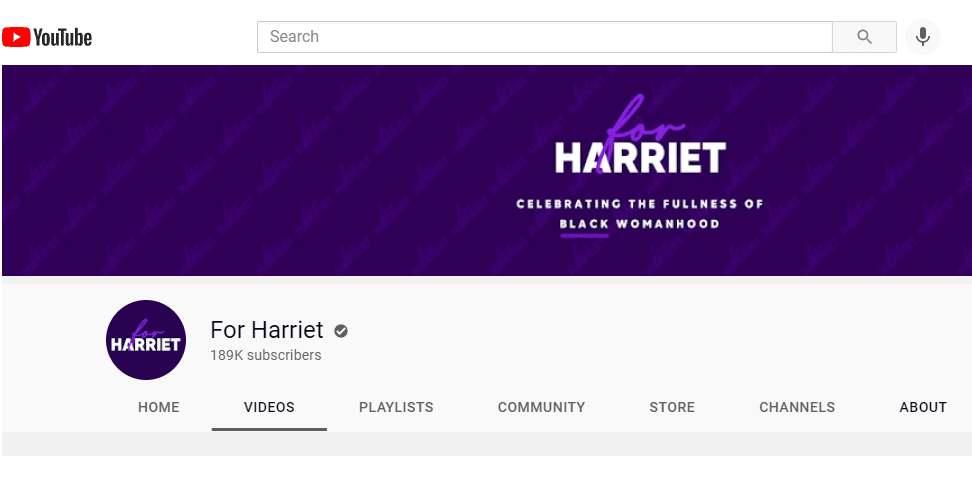 ---
​
the business of
content

In this week's Content Inc. podcast, Joe talks about how content creators at big corporations and those creating content for their own businesses need to figure out NFTs … and do it quickly.
​
In a recent This Old Marketing podcast episode, Joe raves about the BABA Summit in Chicago and the power of communities, and Robert rants about headlines that really mean nothing at all.
​
---
​
the tilt
team

Your team for this issue: Joe Pulizzi, Ann Gynn, Laura Kozak, Marc Maxhimer, and Dave Anthony, with an assist from Bonnie Azoulay, Shameyka McCalman, and Don Borger.
​