Welcome to The Tilt, a twice-weekly newsletter for content entrepreneurs.
---
​
full
tilt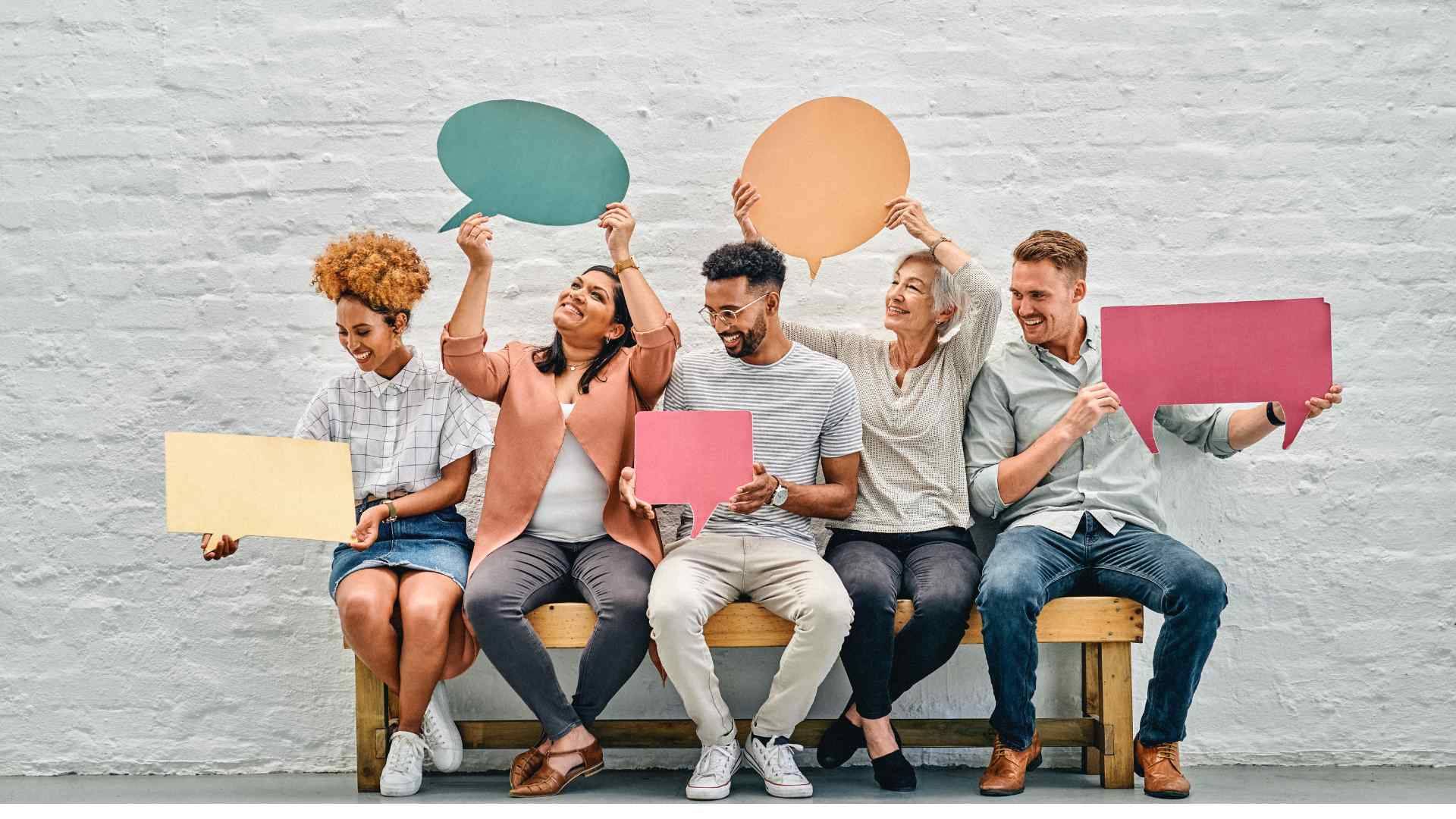 Power of a Group
Being a one-person content business doesn't mean you have to operate solo. The collective voice has the potential to create real influence.
​A 2022 study from Keller Advisory Group/SUZY Influencer Trust Study finds the most trusted sources of advice are not necessarily those with the most attention and the biggest audience but everyday people.
Influence comes from the world around each person – their friends, family, and coworkers. They may not even know the person personally but consume their ratings and reviews, advice, and input in online communities.
It makes you think. Can the community become the market since it helps to solve the problems for others?
Most definitely when "community as a service" (CaaS) comes into play. Mark Schaefer, in Belonging To The Brand, defines CaaS as "access to a group of people is valuable enough to be considered a marketable product."
The community is the business.
I know from her experience the power of a group (though it's not a business). I live on the south coast of England and most of my life is spent on the beach. A group of us head into the sea every Friday morning, even during the bitterly cold winter months.
The group comes together to motivate and encourage each other. We have a WhatsApp group where available members make a promise the day before to go in the water together the next day. No one is left behind, and even in winter, people show up and are there for each other.
The strength of the collective is undeniable.
When people come together, they can create a powerful force. Having people in the same corner can make all the difference. They can provide the support, ideas, and motivation needed. Together, you can accomplish great things.
The power of group support is undeniable. People don't need celebrity status to have an impact. When people come together to support your content tilt, your message is amplified.
The collective is more powerful than the individual. When people join forces with others with similar goals, they become part of something larger than themselves. Being seen and accepted as part of a collective fosters a sense of belonging and purpose difficult to find on your own.
Shared experiences create connections. When people recognize that they are part of something that resonates with them, it can bring a wealth of benefits – idea exchanges, issue discussions, and joint celebrations. Accomplishments become more significant, and progress is made.
Taking the time to make small, incremental steps is worth the effort, as the results become evident when members feel comfortable engaging and participating. This unified voice is then amplified beyond the group, allowing the community to become visible to a larger market.
– Mark Masters​
Join Mark for his special post-closing keynote workshop at Creator Economy Expo. Seating is limited. Special registration is required after you sign up for CEX. Learn more here.​
​
---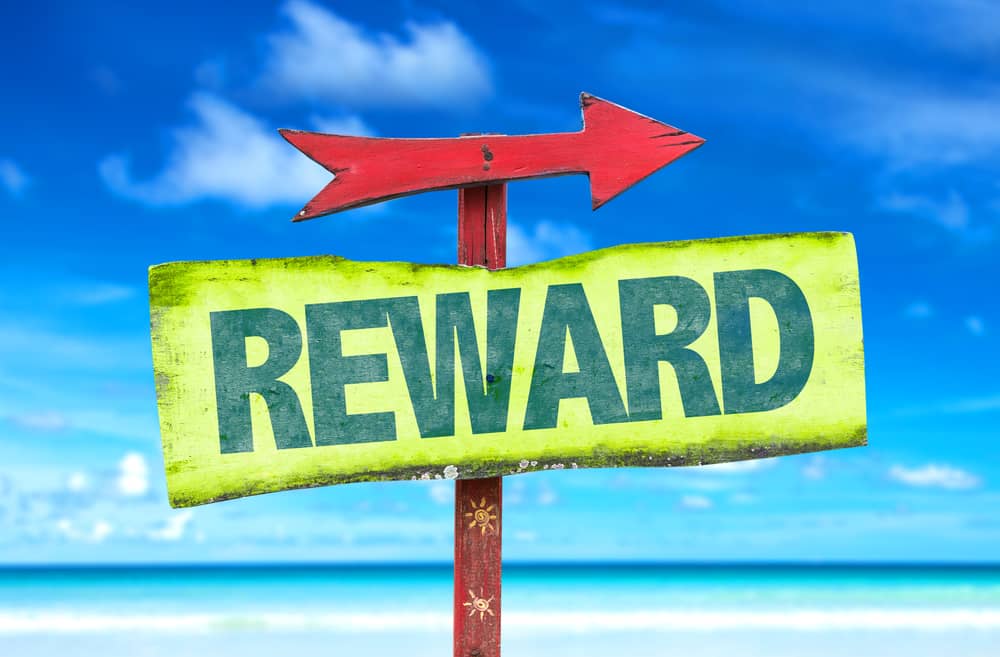 It's here! The brand new rewards program!
With the retirement of $TILT coin, we needed to update our rewards program. And it's finally here! We streamlined the rewards and created a brand new package of content that is only available with referrals to the newsletter.
Refer just 2 new subscribers, and you will receive The Content Entrepreneur Growth Package of exclusive content. This package includes the CE spotlight ebook featuring the most popular spotlight creators, all with actionable advice. You also get the brand new 29 Ideas to Drive Revenue ebook, and more!
Start sharing The Tilt newsletter with everyone you know!
​
---
​
we stan
Ayomi Samaraweera

Entrepreneur: Ayomi Samaraweera
Tilt: Career advice, humor, and safe space for creators
Scene: Canopy website, TikTok (21.9K)
Snack Bites:
Ayomi launched as a TikTok creator after leaving the company as an employee. A few weeks later, she noticed a favorite brand liking and commenting so she DM'd them. After a short correspondence, she had her first sponsored content deal.

A layoff from creator economy brand Jellysmack prompted Ayomi to go full time on her startup – Canopy – a community for creators.

The challenge of being a founder is that you are the business, Ayomi explains. You must prioritize your time and can't take a sick day as you might have as an employee.
Why We Stan: Ayomi used her day job to grow her skills as a content creator and creator founder. She also prepared her personal life to launch the startup, saving money to give her some room to work without bringing in revenue.
– Ann Gynn
All the Story: Read more of Ayomi's story.​
Know a content creator who's going full tilt? DM us. Or email [email protected].
---
​
things to
know

Money
Snap bucks: High-profile creators are making Snap Stories as Snapchat tests its ad-revenue share program. The company says it would be a powerful equalizer in its competition against larger social rivals. (Yahoo! Finance)
Tilt Take:

Snap isn't interested in the middle-class creator. It's all about audience size, just like it is with most creator revenue programs on social platforms.

Guessing game: 37% of creators – most with 10K or fewer followers – initially set their rates by guessing, according to a survey from Later and Mavrck. (Adweek)
Tilt Take:

No surprise. Industry standards don't exist – it's all about pricing at a rate you think brands will pay (and will be worth it to your business). The key is adjusting that pricing as you learn and grow.
Audiences
Bye, bye?: Creators solely focused on TikTok have the most to lose with the proposed ban on the app in the US. But professional creators should be fine because they already know the value of diversification. (AdAge)
Tilt Take:

Never relying on a single platform or revenue stream makes good business sense.

Not into you: Former TikTok exec says its $2B creator fund was never about the creators' businesses. It was all about keeping the creators' audiences engaged on the platform. (The Hollywood Reporter)
Tilt Take:

Partnering with third-party platforms can work as long as you keep in mind their true goals and mission – and it isn't usually about you and your business.
Tech and Tools
Check, please: Meta's officially launched Meta Verified in the United States. Get the blue checkmark on Facebook or Instagram for $11.99 per month on web or $14.99 in-app. (Social Media Today)
Tilt Take:

We're not sure how much verification will matter when it only requires a credit card to obtain.
---
​
the business of
content

*The Tilt receives a small commission if readers (at no additional cost) make a purchase using this link.
​
---
​
Be Part of the TILT Nation with Our New Rewards Program
Share The Tilt Newsletter with other content creators and get exclusive swag and more.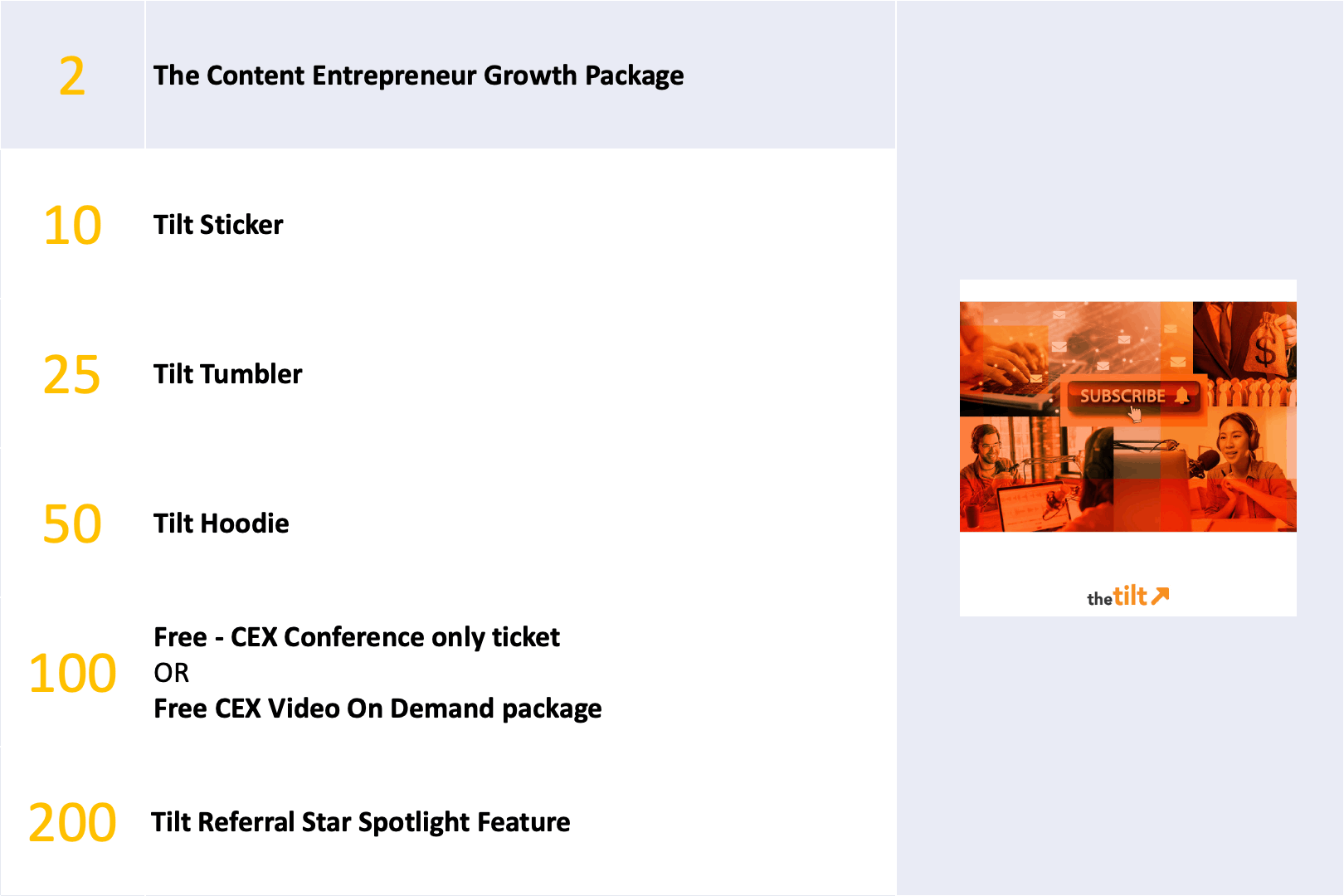 Your unique link: https://www.thetilt.com?rh_ref=[RH CODE GOES HERE]

Track your referrals here

.

Or share via Twitter, LinkedIn, Facebook, or email.

*Please note the rewards program is only available to US readers at this time. The Tilt reserves the right to reject referrals at their discretion.

​
---
​
the tilt
team

Your team for this issue: Joe Pulizzi, Pam Pulizzi, Ann Gynn, Laura Kozak, Marc Maxhimer, and Dave Anthony, with an assist from Mark Masters.