Welcome to The Tilt, a twice-a-week newsletter for content creators who want to be or already are content entrepreneurs. We talk aspiration, inspiration, revenue, audiences, tech, trends, and more to help your content business thrive.
---
full
tilt

Newsletter Creators Can Generate Ad Revenue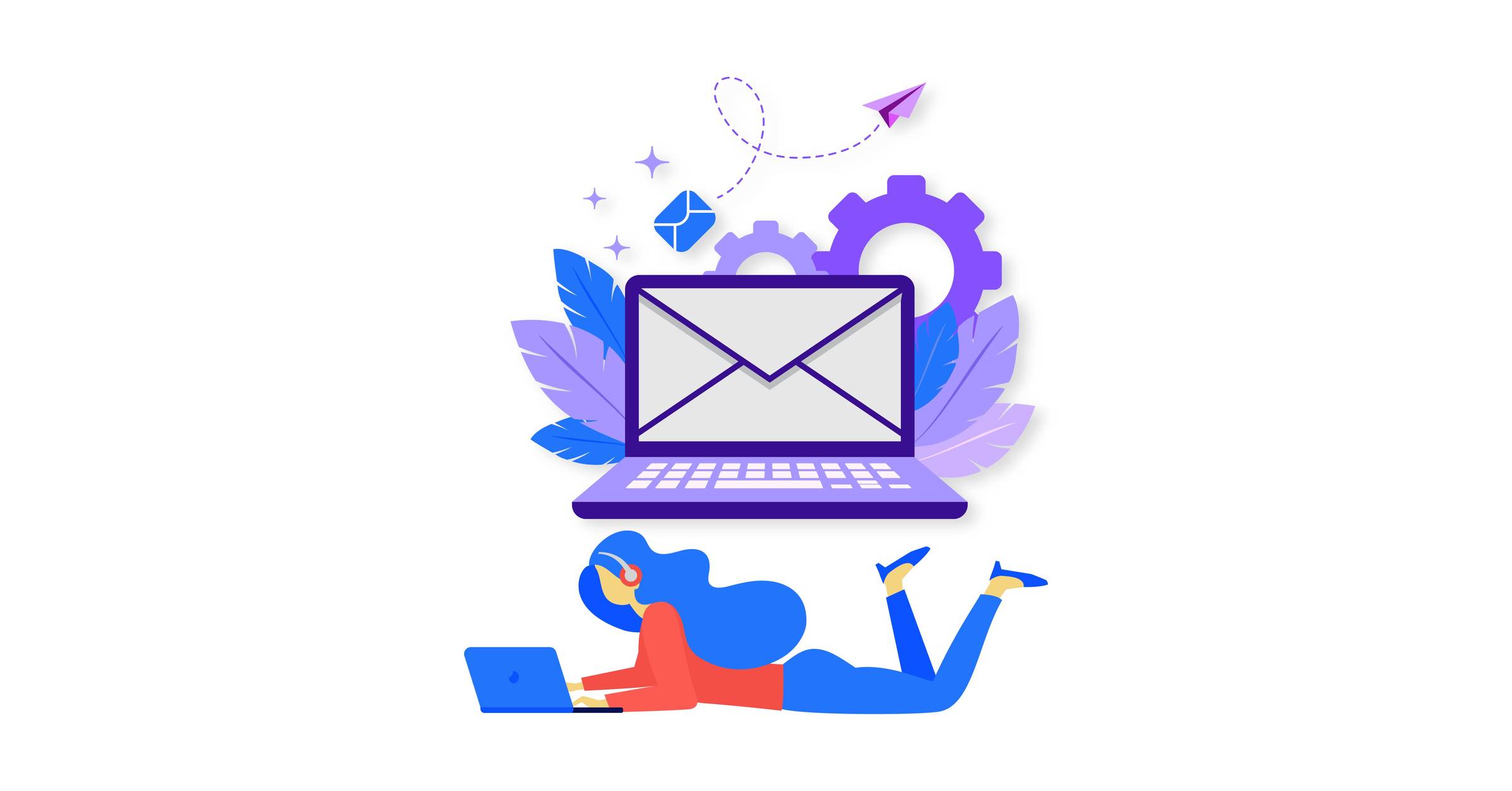 What's the news?
The explosive growth of newsletter platforms like Substack, Ghost, Revue, etc., has prompted a rise in the use of and creation of services that connect brand advertisers with newsletter creators.
Who are the players?
The list is lengthy. Some have been around for a decade, while a handful has popped up in the last couple of years. Built In shares a list that includes Paved, Swapstack, Hecto, SponsorGap, AudienceHunts and Upstart. Influencer Marketing Hub details LiveIntent, BuySellAds, Letterwell, Criteo, Admailr, Gold Lasso, and PowerInbox (primarily from an advertiser perspective).
Why are brands interested in digital newsletter audiences?
In general, email advertising is less costly and delivers better returns than other digital advertising channels such as search, social, etc.
But why independent creator newsletters?
Newsletters from solo creators often are focused on a niche topic. That's more attractive to brands that know exactly who they want to connect with than a general or wide-ranging topic newsletter.
What does that mean for content entrepreneurs?
Content entrepreneurs with newsletters should think about adding advertising as a new revenue stream.
The Tilt Talk and Advice
What should a newsletter creator do?
Create a good value for potential advertisers.
How?
Focus on growing your audience — that's how advertisers will value any deal. Provide great content to motivate subscribers to open your newsletter and click on your links.
Then what?
Explore your advertising options. You could do it yourself, knocking on virtual (or real) doors to attract sponsors and advertisers. Or you can look into the advertiser-matching platforms.
Opt for a third-party connection platform?
If you go the third-party route, pick the one that fits both your content business' goals, newsletter format, and audience interests. For example, decide if you want to be compensated based on clicks or views. Identify the ad type offered fits with your newsletter style.
What ad content formats are offered?
In this case, advertising can encompass programmatic ads, sponsorships, sponsored content, text-based mentions, etc.
How should the newsletter ads be valued?
In general, the rate is based on total number of subscribers, open rate, and click-through rate (CTR). Another option is to charge based on the number of clicks an ad receives.
What else?
Any advertising-focus content must be relevant to your audience. Otherwise, they won't open or click. And make sure any paid content opportunities are visually recognizable as ads or disclosed as paid promotion so you don't get in trouble with the Federal Trade Commission.
– Ann Gynn
To learn more about how to monetize your newsletter with advertising, read the longer story.
---
TikTok Vintage Beauty Influencer Grows Big Audience Quickly

Entrepreneur: Jasmine Chiswell
Biz: Jasmine Chiswell
Tilt: Old Hollywood glamour
Channel: TikTok (11.3M) Instagram (664K) YouTube (280K) www.JasmineChiswell.com​
Time to Profitability: 6 to 8 months
Rev Streams: Paid content, brand partnerships
Our Favorite Actionable Advice
Monitor trends:

Create content around trends that fit with your tilt early on to grow your audience.

Engage with your audience:

Jasmine develops content based on her followers' requests. By posting it in the video, others in her audience are encouraged to engage.

Go behind the scenes:

With personality-driven content, at some point, your audience will love to learn your back story.
Some of the Story:
Jasmine Chiswell frequently pops up on TikTok's For You Page. She's quickly become an icon on the app for her vintage style, love of makeup, and life lived in Marylin Monroe's old Los Angeles home.
That unique retro style and undeniable charisma helped her stand out quickly online in a sea of dance videos that flood TikTok feeds.
Jasmine moved from Scotland to Los Angeles to pursue a master's degree. She had time on her hands because she had to wait to work until her green card arrived. So she started an Instagram account without realizing the potential income.
Brands and advertising opportunities came about in six to eight months. Today, she has over 11.1M followers on TikTok and 653K on Instagram, and has made a career out of sharing her interests.
Jasmine has high standards when it comes to paid content. "I always make sure it's a company I care about, something I love and something I would use," she says. Jasmine also likes to put her own twist on the paid content's creation too.
On Jasmine's digital channels, viewers will find everything from home décor accents that Marilyn chose herself to Jasmine's spot-on beauty creations of other famous folk suggested by her followers.
More recently, Jasmine has begun to open up about her life behind the scenes. She just revealed her first pregnancy, and to say her followers are thrilled would be a giant understatement. Pulling back the curtain on personal struggles and celebrations allows her to be even more accessible to her followers.
Jasmine says if you want a similar career, stop procrastinating. "If you feel like you want to do it, but you're a bit scared, I'd say just try it out, and you will have so much fun," she says.
– Kelly Wynne
All the Story: To learn more about Jasmine Chiswell, the content entrepreneur and the content business, check out the longer story.
Know a content creator who's going full tilt? DM us or email ann@thetilt.com.
---
​
quick
talk

Caught on … Twitter
"The boredom of a mundane task can actually recharge your brain." –
Robert Rose
​
​
---
​
things to
know

Money
Audiences
Tech and Tools
And Finally
​
---
​
we're a stan for
Mark Wiens

Mark Wiens has amassed more than 1.6B views on his Youtube food travel channel since 2009. Every Sunday and Wednesday at 8 p.m. Bangkok time (that's where he lives), Mark posts a tantalizing video around street video and travel tips.
But Mark is more than a YouTuber. He's created a content brand, Migrationology. He has over 49K subscribers to his e-newsletter. He's created over 10 city travel guides. He also has appeared in and created videos for Amazon.
​Fang Wallet reports that Mark earns an average $K a day from his YouTube account while earning additional income through affiliate links in his blog. That doesn't consider his original content creation business.
You can hear Mark tell his story here.
Why we're a Stan: Mark smartly built a huge audience in YouTube but expanded to create a content brand on platforms he has more control over. Given we preach consistency, we also love that he posts videos twice a week and lets his audience know exactly what time and day to expect them.
---
​
shout-out in the
tilt

We'll send the first shout-out to the 24 golfers taking on 100 holes in ONE day to support kids who need speech therapy. Consider supporting them here.
Now, you can send the next shout-outs. Spend your $TILT coin to create your shout-out and we'll publish it in an upcoming issue. See here for details.
---
​
the business of
content

​Hear what Joe Pulizzi has to say, in his Content Inc. podcast, about how most product-first and service-first business models have limited revenue possibilities. With an audience-based, Content Inc. approach, multiple revenue lines and diversification aren't just possible but probable.
In the latest This Old Marketing, Joe and Robert talk about HubSpot's quest to be king of all media.
​
---
​
the tilt
team

Your team for this issue: Joe Pulizzi, Ann Gynn, Laura Kozak, Dave Anthony, and Mackenzie Pippin, with an assist from Kelly Wynne.