---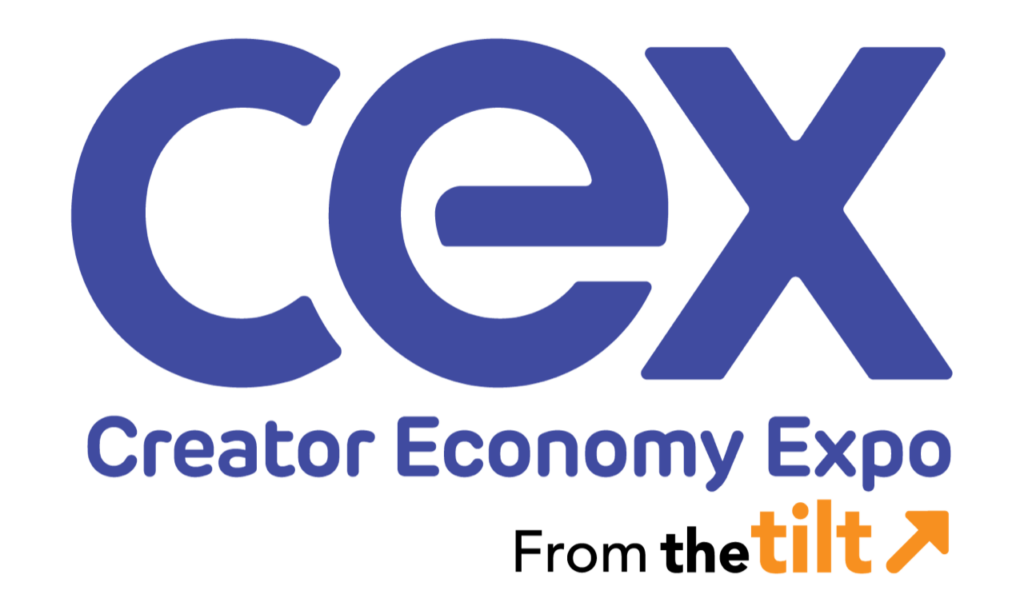 The must-attend business event for content creators. May 1-3, 2023 at the Cleveland Convention Center.
---
Entrepreneur: Peter Keep
Biz: Jewellery Training Solutions
Tilt: Jewelry training from a master jeweler
Primary Channels: Website, courses (1.5M), YouTube (70.2K)
Other Channels: Instagram (2.4K), Facebook (4.8K)
Time to First Dollar: Peter sold his first course soon after launching in 2015, earning $25 Australian. He and his wife went out to celebrate. "We probably spent 10 times more than that," he jokes.
Rev Streams: Online courses, some commissioned jewelry pieces and repairs.
Our Favorite Actionable Advice:
Use your knowledge: Peter used the knowledge gained in his career in jewelry-making and turned it into a thriving educationally focused content business.
Pick a lane: All of his content revolves around a single format – video. From his free lead-generation basic how-to's to his monthly subscription services, the format is consistent.
Stay in touch: Peter hears from students who have turned the training he provided them into their own jewelry-making businesses. That feedback is essential to propel you to keep going and can help you develop important social proof in the form of testimonials.
The Story of Peter Keep
For decades, Peter Keep was happy at the jeweler's bench, crafting bobbles for clients as part of his custom jewelry-making business. But his career veered, and it began when he coached his son's soccer team.
The self-described introvert realized not only that he could communicate well and the kids liked him, but he got a lot out of it too. "I get a real buzz from it," he says. "I just love to see a child's face when (they've) learned something. It's like the light goes on when they're really getting an understanding."
His teaching career started on the soccer pitch, and it's now moved online. Through business Jewellery Training Solutions, he's netted more than 1.5M enrollments for his online jewelry-making courses and built a seven-figure content business.
"As a mature person, you don't realize the amount of knowledge and skill you've got," says Peter, whose career started more than 40 years ago and included teaching jewelry-making for more than a decade at a technical institute in Australia. "And now there are all these tools to pass it on, which is incredible. My timing was perfect for this revolution that's happening now. You don't need a bricks-and-mortar school anymore."
As a mature person, you don't realize the amount of knowledge and skill you have, says #PeterKeep, who turned his 40-year career in the jewelry business into an online course enterprise. #ContentEntrepreneur
Click To Tweet
Building an online classroom
Peter fell for the craft of jewelry making as a teenager, attending the prestigious School of Jewellery & Silversmithing in Birmingham, England, at the age of 16. He built a successful business – first in England and later in Australia, where he now lives.
"It's one of those industries that there are so many branches to it that you never stop learning," he says. "Now, after 40-odd years of being on the bench and being in the jewelry industry, I'm still learning stuff every day."
But the jewelry-making field has experienced big shifts, forced in part by the impact of the 2008 recession on luxury markets.
With the growth in hobbyist jewelers, Peter says, he is compelled to pass on all that he's learned and serve the needs of those who are doing it for fun or to eventually build a business of their own.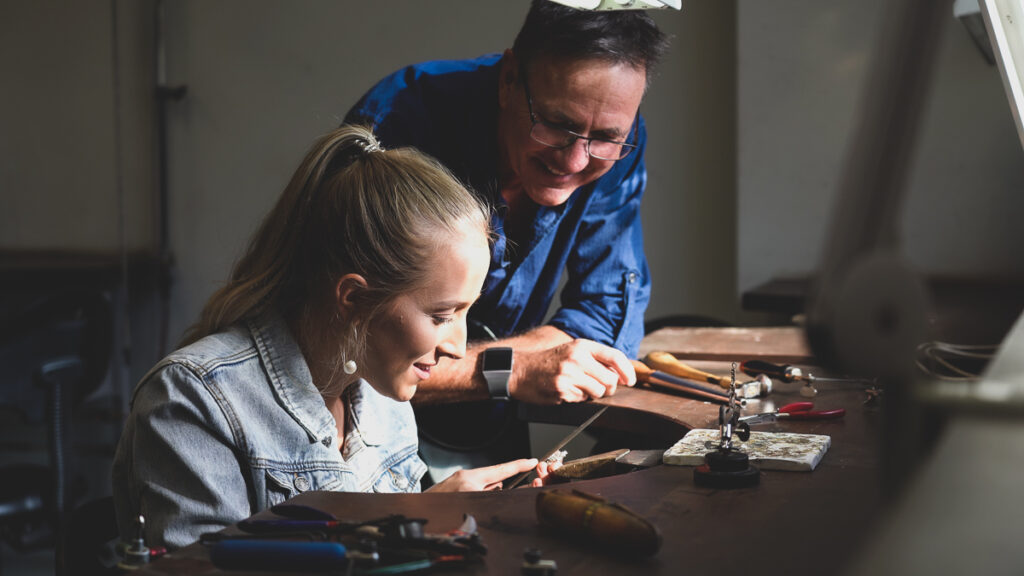 The move from in-person teaching at the technical institute, which began in 2007, to his own school online happened logically and gradually. He honed his video-making skills while making family movies. And he created instructional videos for his in-person classroom to save instruction time because students often worked on jewelry projects requiring different skills.
By 2014, the number of students at the institute was dwindling, along with the number of employers hiring graduates. Still, Peter saw a hunger for instruction, especially among newbie jewelry makers keen to craft commercial jewelry designs but who needed to learn the basics first.
In 2015, Peter created a basic, clunky website with his existing videos, using YouTube to help promote it. He connected with Thinkific, an online course platform, which provides a library for his online courses and helped him build a more professional website, among other support services. "They really helped me turn what was happening on YouTube, the interest I was getting, into something I could make a salary with," says Peter, who retired from teaching at the institute in 2019.
#PeterKeep says @Thinkific helped him turn his YouTube library into a thriving business of #OnlineCourses about jewelry making. #CreatorEconomy
Click To Tweet
Today, YouTube continues to draw new students from across the globe for his slate of programs for newbie jewelers to professionals, who include jewelry companies seeking training for their jewelers. Some beginner videos are offered for free. Students can buy single courses or a subscription based on their experience, ranging from $29 per month for beginners to $59 a month for professionals.
"Along with YouTube, the free [courses] have been the ones that people straightaway come in and start looking at to get a sense of what to expect and how easy it is to learn," Peter says. The goal is to move them through the levels of paid courses.
Training the next generation
Now, Peter hears from his online students who have started their own jewelry-making careers, thanks to his teaching. "I get really excited," he says. "I'm in touch with so many students that are getting a foothold in the industry. And that was the main goal – to keep the apprentices coming in and keep the skills alive."
What's next for Peter includes traveling to teach in places like the United Kingdom and the United States. He edits almost daily, refreshing and organizing his 3K videos. And as he builds the number of subscribers for his online courses, he's also teaching his son to become a jeweler, too.
Peter's content business has transformed his life. His wife, a teacher, was able to quit her full-time job in 2021. "I never imagined I could make that kind of money because what I'm making now annually is probably four times what a jeweler would be able to make," says Peter, who still creates some custom pieces on the side. "It's just unbelievable."
Peter Keep says his #ContentBusiness Jewellery Training Solutions brings in 4X the revenue he could earn as a jeweler in a year. #CreatorEconomy
Click To Tweet
Advice for content entrepreneurs
For creators thinking about wading into online course creation, Peter shared these tips.
Give it away
Free instruction through his YouTube channel or on his website is the hook that eventually lures paying students. "If I want to learn something, I go straight to YouTube and look down and see what's there," he says. "YouTube is a great source for building a business like this."
Hone your teaching skills
Peter had a leg up when it came to teaching students because he worked in a classroom and saw how students responded to different kinds of instruction. But teaching is a skill bolstered through years of training and experience. Learning best practices for teaching is one reason why, for example, Peter repeats "check for understanding" in his videos to help ensure students are fully grasping each new skill.
Google and, of course, YouTube have plenty of tips and tricks about teaching to glean. "There are different ways of teaching, and there are different skills that you can learn to go about that," he says.
Be confident
Peter considers himself a tradesman, and plenty of tradespeople – from plumbers to carpenters – with the knowledge and expertise that people are looking for, could do well teaching online. Don't give in to imposter syndrome, he says.
"Realize that you've got skills that need to be passed on to the next generation," Peter says. "There's so much scope for anyone to share their skills."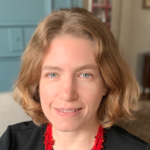 Sarah Lindenfeld Hall is a longtime journalist, freelance writer, and founding editor of two popular parenting websites in North Carolina. She frequently writes about parenting, aging, education, business management, and interesting people doing remarkable things.