Welcome to The Tilt, a twice-weekly newsletter for content entrepreneurs. Each edition is packed with the latest news, strategies, and tactics, plus inspiring creator stories and exclusive education, all to help you create, grow, and monetize better.
---
Features in this issue (view online):
​
---
​
full
tilt

Get Through the Holidays and Make More Money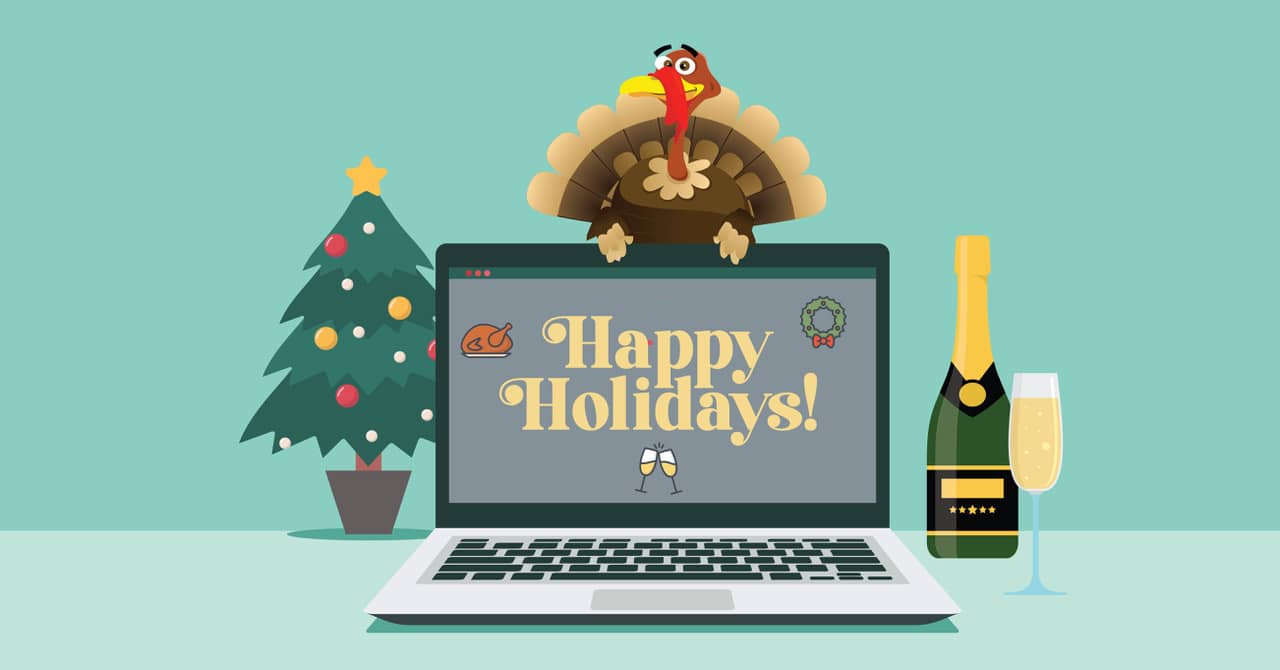 It's time for a few treats so the upcoming holiday season doesn't trick you.
The block of time between Thanksgiving in the U.S. (Nov. 25) and New Year's Day, the business world seems to slow down, if not come to a screeching halt. People take time off to celebrate the holidays or use up their vacation, want to use up money left in their budgets, and celebrate clients and colleagues at end-of-year parties.
Are you ready?
Tilt Advice
Now's the time to prepare from a revenue, audience, and production perspective. Here's some help to do just that:
People always want to know what to buy their family, friends, colleagues, and customers. Why not have them buy something from you?
​Merch is an obvious and simple choice. Think subscriptions, shout-outs, course gift certificates, or even sponsored posts, which would be a truly unique client gift.
Think about your audience. How do the holidays affect them? Consider this from two perspectives: topics and timing.
As you fill out your editorial calendar (or revise it), identify subject matter that might be more relevant in this season. End-of-the-year wrap-ups and goal-setting (i.e., resolutions) are often relevant. You also can go a little deeper.
Next, figure out if your audience will have more, less, or the same amount of time to consume your content. Consider upping, decreasing, or staying on the same publishing frequency.
Now, let's make it about you and your content business. Are you planning to take time off? We highly recommend it. Block out the time on the calendar when you won't be working. Then, pull out and update your production schedule. Adjust the deadlines.
If you operate a community, whether it's accepting comments on social media or managing an interactive platform, decide how you will handle them on the days when you're not working.
As the calendar turns to November, it's the perfect time to take steps to make your business shine in the holiday season, from adding a new revenue stream to giving your audience what they want. And finally, to give yourself a gift of time away from the day-to-day business.
– Ann Gynn
For specifics on how to implement this holiday-related advice, read the full story.
---
​
exciting tilt
news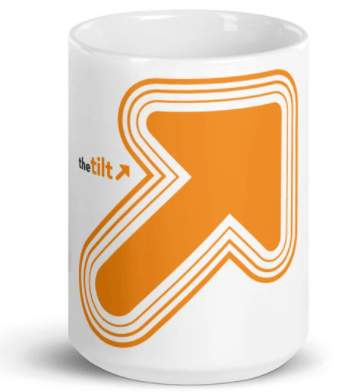 The moment you have all been waiting for (at least we have been waiting for) is here. The Tilt merch store is OPEN!
​Visit our merch store to get your goodies (and maybe some holiday gifts as well). T-shirts, mugs, hoodies, and more are available.
We accept all major credit cards and $TILT coin! (Hint: refer more friends, get more $TILT coin for merch.)
​
---
content entrepreneur
spotlight

Ethical Fashion and Lifestyle Blogger Pivoted and Found Bigger Success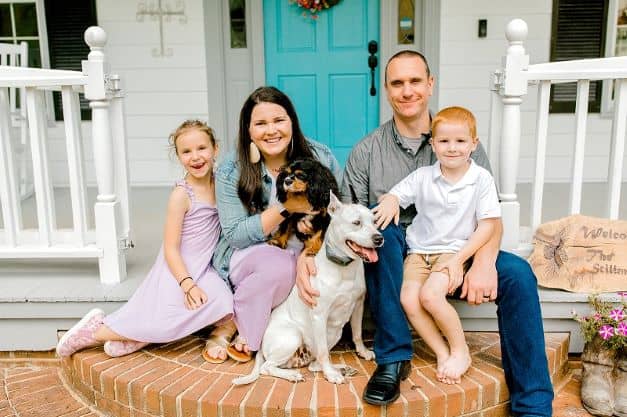 Entrepreneur: Molly Stillman
Biz: Still Being Molly
Tilt: Ethical fashion and lifestyle
Primary Channels: Blog, Instagram (25.9K)
Other Channels: Podcast, Facebook (7.8K), Pinterest (13.8K), Twitter (5.9K)
Year of First Dollar: 2009 for sponsored content
Rev Streams: Sponsored content, advertising, affiliate revenue, workshops, speaking engagements, freelance writing and photography
Our Favorite Actionable Advice:
It's OK to evolve:

It can be tricky to pivot your content tilt when you have an established audience. Molly's done it successfully because she knew her audience and evolved in a way most of them would continue to follow her blog.

What works now may not always work:

Like many content entrepreneurs, the pandemic affected Molly's business as brands cut back their budgets and in-person speaking became impossible. So Molly began writing a book.

Hire a professional website designer:

Given it takes only a few seconds for a visitor to decide if they want to stay on your site, it's important to invest in a well-designed, easily navigable site from the very beginning.
– Sarah Lindenfeld Hall
To learn more about Molly Stillman's journey, first paid post, and more, check out the longer story.
Know a content creator who's going full tilt? DM us or reply to this email.
---
​
quick
talk

Caught on … USA Today​
"Some days it's OK to just rest." – Noodle the Pug on Jonathan Graziano's TikTok​
​
---
​
things to
know

Money
Audiences
Tech and Tools
And Finally
---
​
we're a stan for
Marina Mogilko

Marina Mogilko is one woman with three YouTube channels: linguamarina, Silicon Valley Girl, and a self-titled account. Her language channel, Linguamarina, has amassed the largest following (4.5M) and teaches ways to master English.
In 2014, she started her YouTube career, sharing her journey to get into an American MBA program. After Maria saw her first video earn 1K views, she continued to use YouTube to develop relationships with other students online.
Why we're a Stan: Marina knows what brands want – conversions. Awareness is good, but bigger names want to make sure they receive a return on their investment.
– Shameyka McCalman
Read more about how she delivers what brands want in the longer version.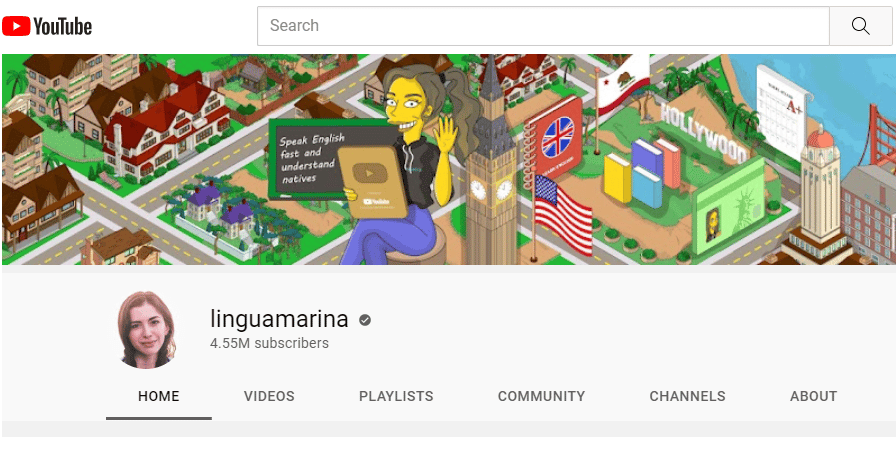 ---
​
the business of
content

​
---
​
the tilt
team

Your team for this issue: Joe Pulizzi, Ann Gynn, Laura Kozak, Marc Maxhimer, and Dave Anthony, with an assist from Sarah Lindenfeld Hall, Shameyka McCalman, and Don Borger.
​